Suwannee Hulaween | Schedule with No Overlapping Sets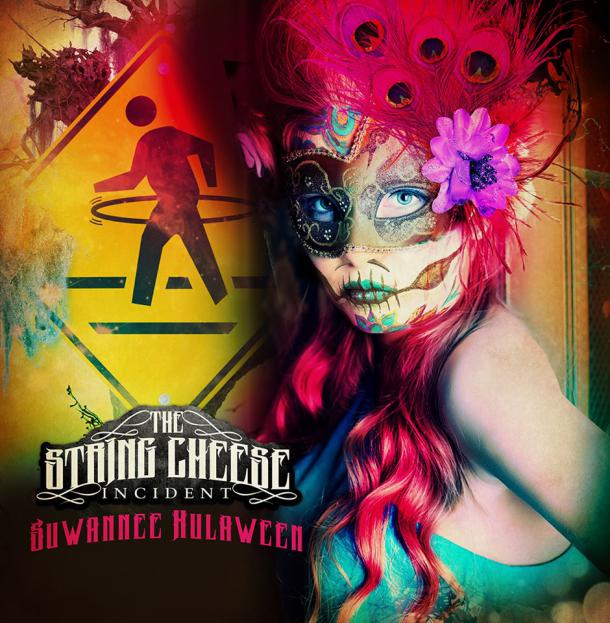 Gather your tribe and deck yourself out in Voodoo flavor because Suwannee Hulaween has unveiled its spooktacular schedule for the inaugural festival taking place October 31 – November 2, 2013 at Spirit of the Suwannee Music Park in Live Oak, FL. Featuring no overlapping sets, fans won't have to miss a single moment of music, also giving them plenty of time to explore the grounds. Set at one of the most beautiful music venues in the county, the Spanish-moss soaked trees and fog-covered Sprit Lake provide the perfect backdrop for Halloween madness to ensue. 
Suwannee Hulaween encourages participants to conjure creative costume concoctions for their Voodoo party - from Voodoo Dolls and Tribal Krewe to Creole Creatures and Enchanted Alchemists - the possibilities are endless.
Also announced are talented artists at large Natalie Cressman (Trey Anastasio Band) and Nick Cassarino (The Nth Power), who will be sprinkling their musical touch on sets throughout the weekend, and performers Savi Fernandez Band and Eliot Mess.
Schedule: http://bit.ly/19Ay7W9
Suwannee Hulaween Lineup:
The String Cheese Incident (3 nights)
STS9 (late night)
Big Gigantic (late night)
Emancipator
Conspirator
Steve Kimock & Friends
Suwannee Bluegrass Surprise
Future Rock
Eliot Lipp (live band & DJ set)
Brock Butler
Jennifer Hartswick
Van Ghost
Moon Taxi
The Main Squeeze
Manic Focus
Prophet Massive
Up Until Now (with special guests)
Thibault
Applebutter Express
The Heard
Catfish Alliance
Vlad the Inhaler
Sir Charles
Savi Fernandez Band
Eliot Mess
Satoru
DJ Jody Litvack
Come Back Alice
Artists at large:
Natalie Cressman (Trey Anastasio Band)
Nick Cassariono (The Nth Power)