#nevermissasundayshow
Sounded a general advisory from the official Yonder Mountain String Band's official Facebook page. Kinfolk swarmed from as far as 250 miles away to fill George's Majestic Lounge in Fayetteville, Arkansas last Sunday in anticipation for the country's premier bluegrass/jam sensation.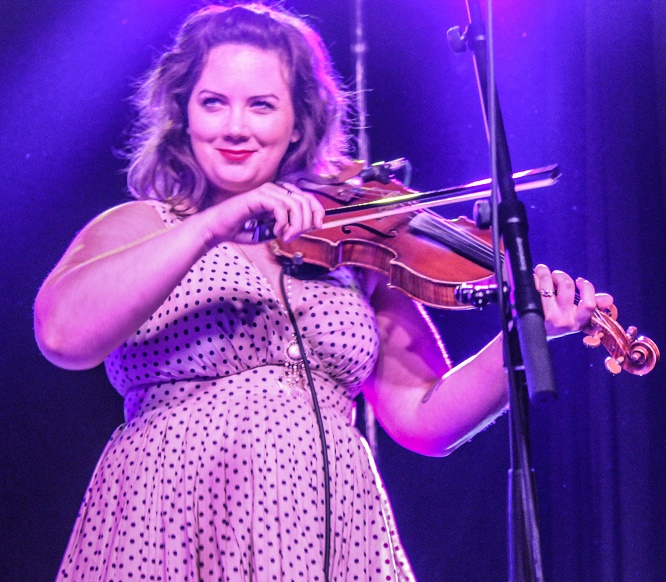 Being only my second time seeing YMSB with the additions of Jacob Jolliff and Allie Kral, the best analogy to describe the changes this ensemble has seen within the past year would be an automotive one. As if a group of friends had a reliable, classic bus that they loved to drive around. Now that bus has been outfitted with top-end performance parts and is the meanest machine on the street.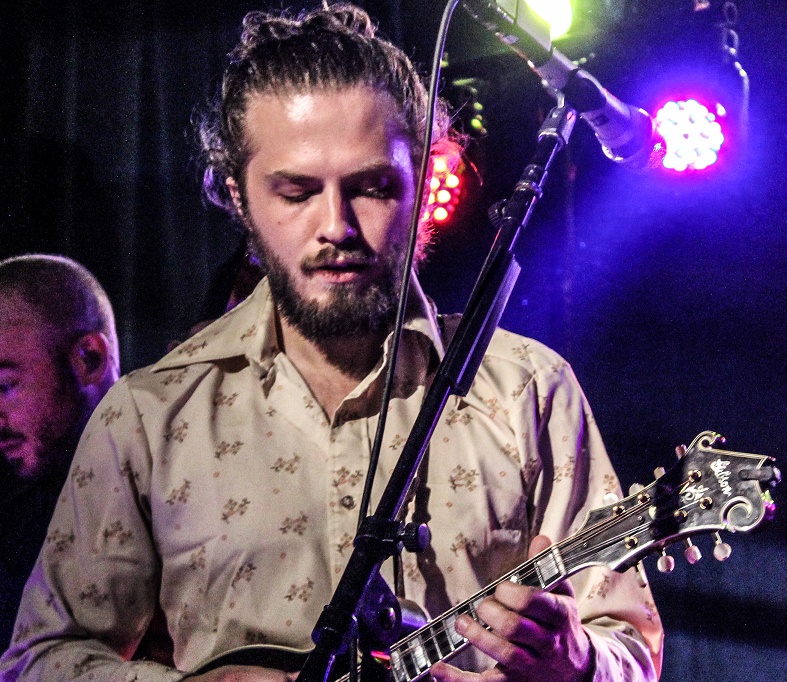 Having opener Ben Sollee give the audience an unforgettable performance on the cello, conditions were prime for a fantastic evening. Yonder, opening their performance with the classic, 'Ramblers Anthem', showed that they could give new flavor to an old song. I'd heard other violinists sit in on this tune, but none of them played that melody like Kral. How Ben Kaufmann can lay it down on the bass and still sing melody is beyond me. Kaufmann, having just rejoined the group from a recent illness seemed to be back in full swing.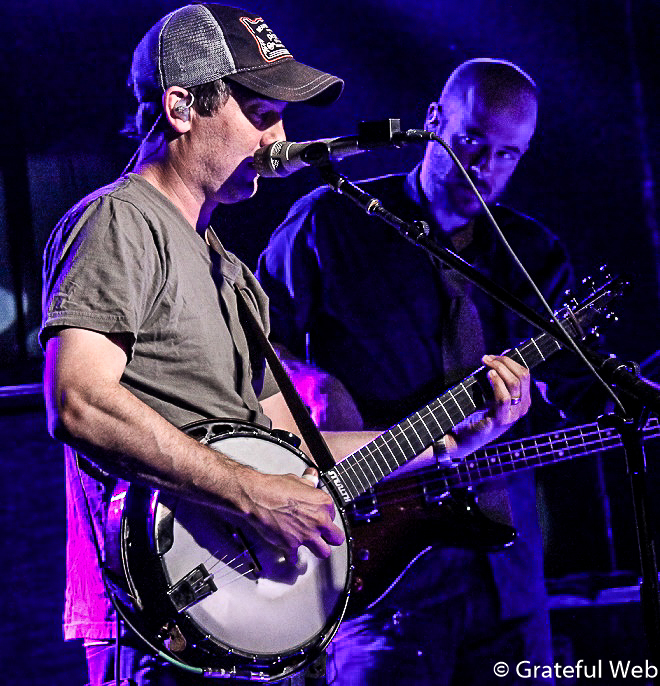 Next came an original written by Dave Johnston and Adam Aijala, 'Rain Still Falls'. I'd never heard this song with a full, traditional 5 piece string Quintet. Again, the way Jolliff and Kral just melt into the landscape that Aijala, Johnston and Kaufmann create is mesmerizing. Taking turns, leaning in and out of microphones, I can say the chemistry of Yonder Mountain String Band is stronger than ever.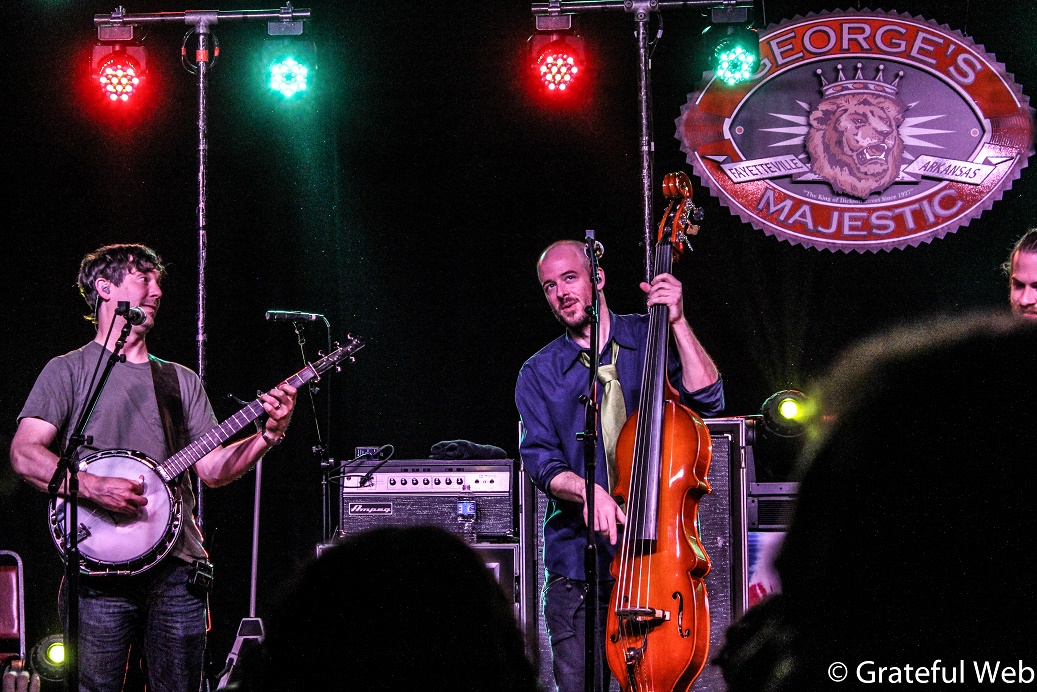 'Katy Daly', a traditional string piece played by the likes or Ralph Stanley gave newcomer and virtuoso mandolin player Jacob Jolliff no problems. In-fact, I'd like to take this time to point out: "That boy is trouble on the Mandolin". I mean that in the sincerest way possible. Jolliff can shred his mandolin finer than most career chefs can a head of lettuce.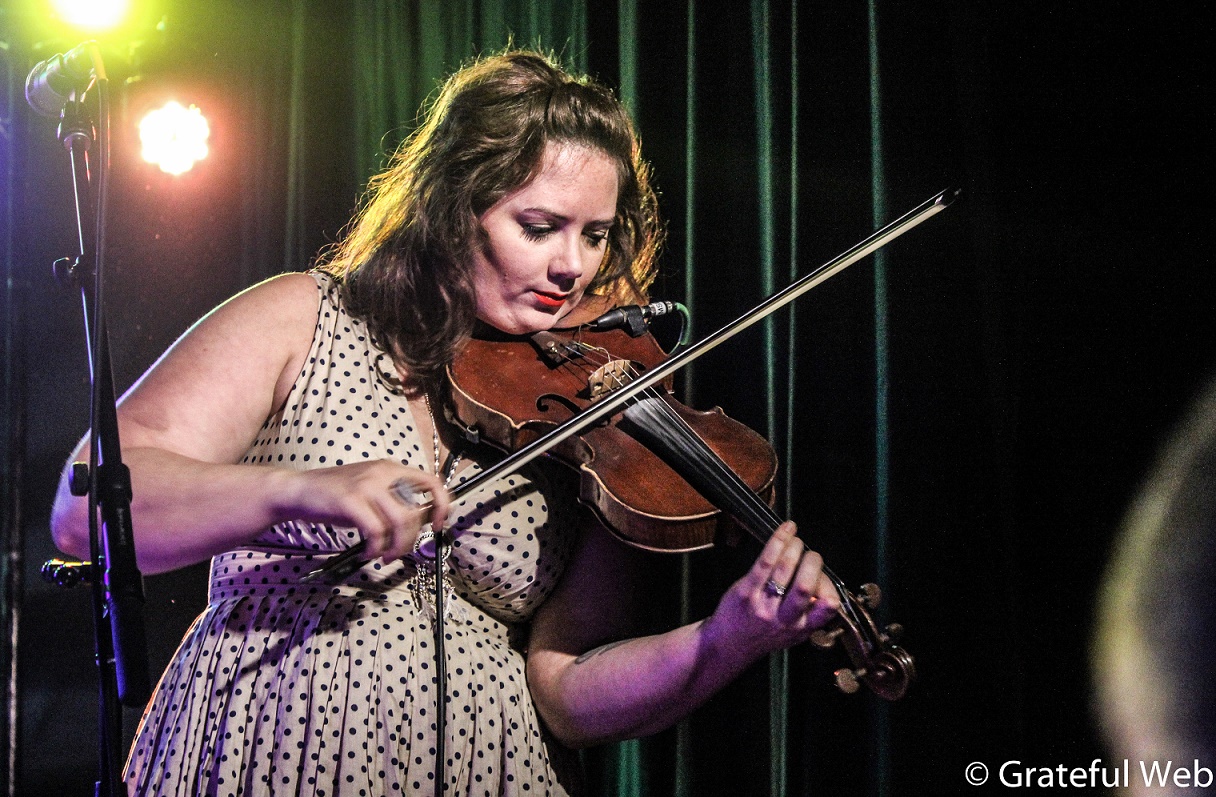 After songs: 'Straight Line', 'The End is Not in Sight', and 'Fathers Arms' the audience had their pipes warmed and ready to try and sing along with Kral as she gave a riveting performance of 'Nails In My Coffin'. One would be hard-pressed to find a violinist with pipes like that or, rather someone with a set of pipes that can hang in with some of the county's best string band. Yonder has found treasure in the form of Allie Kral.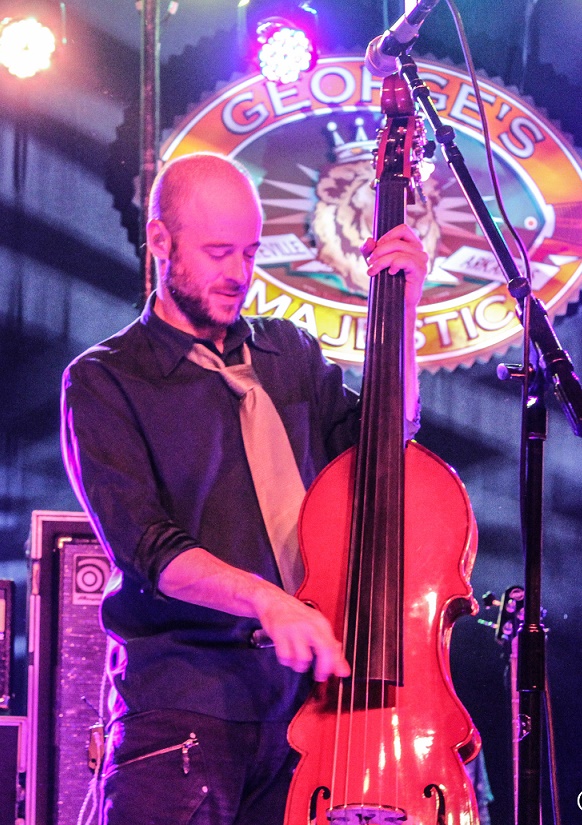 Visiting one of their more recent albums, The Show, 'Isolate' seemed to temporarily slow things down as the band prepared to end their first set with a lightning fast run of 'On The Run' directly into 'Girlfriend Is Better' ( a fantastic cover lifted from The Talking Heads) and then finally back into 'On The Run'. The last songs and their transitions occupied a blissful 20 minute jam that had the audience on high during the intermission.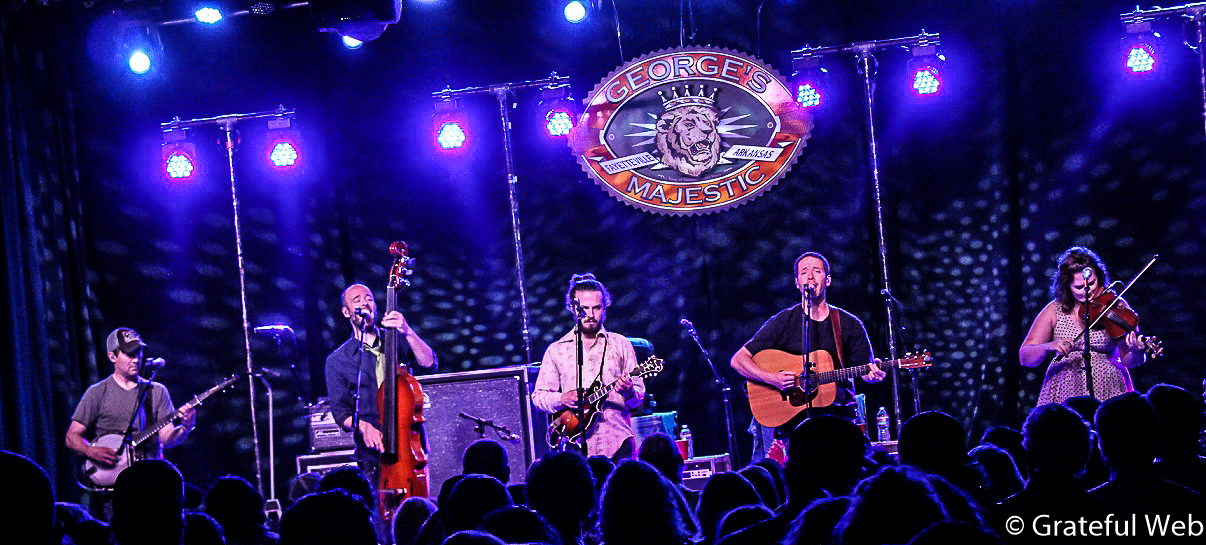 'Mental Breakdown' accompanied the patrons as we took our places for the second set. Jolliff and Aijala traded riffs back n forth like elementary school lunches as the audience raved. For the next track, green floods came down on Kaufmann as he laid down his instrument and stepped up to the microphone. The audience knew exactly which song was next as Kaufmann lectured the audience on the importance of sharing in preparation of 'Holdin'.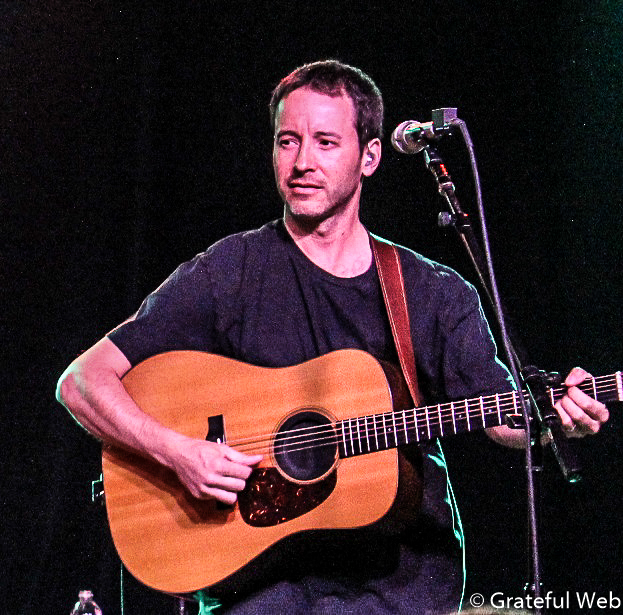 Another set of sing along covers came next in the form of 'Dominated Love Slave', a fantastic choice for the dirty minded, originally played by Green Day and Aimie originally played by Pure Prairie League. Using the song, 'Idaho' each of the 5 members got to shine as they passed solos and melodies like hot potatoes while Adam Aijala provided the verse and hooks.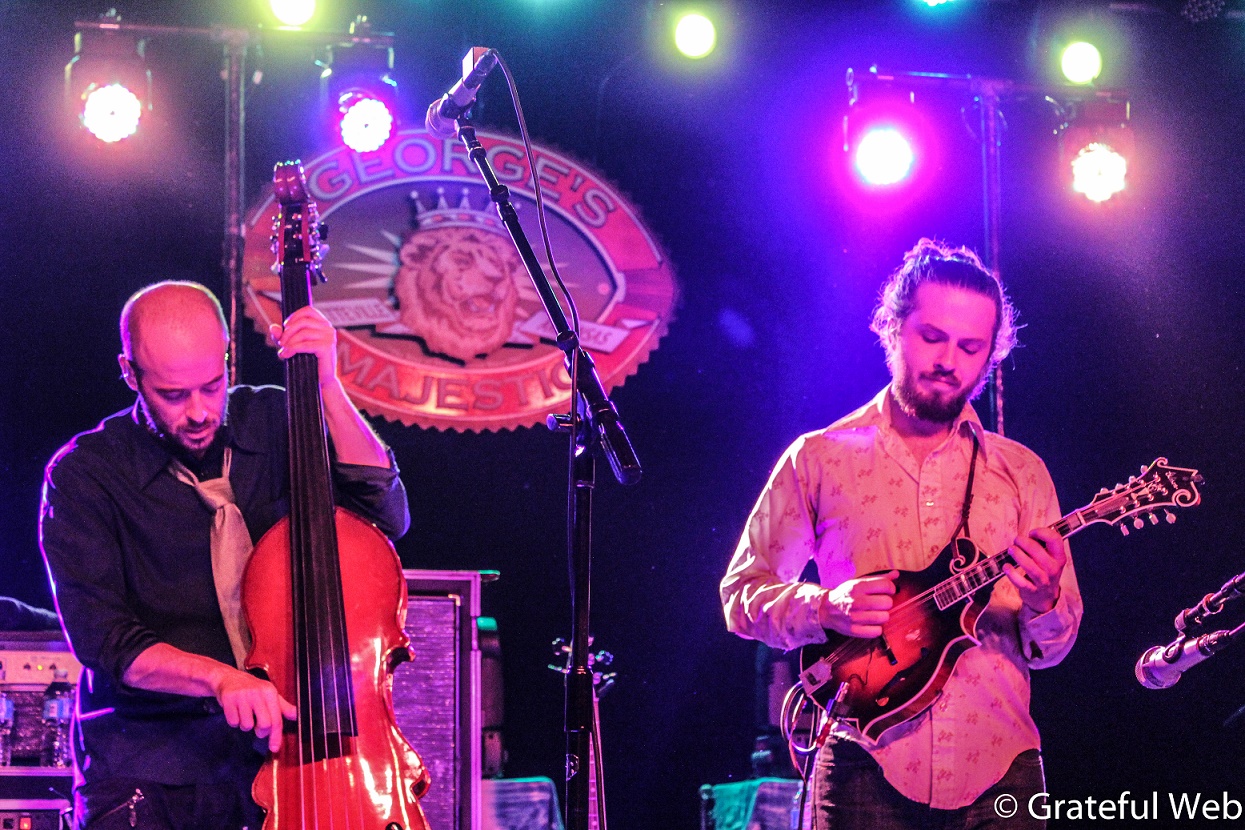 Almost in tribute to the upcoming Fare Thee Well Tour, next came the overwhelmingly funky and extended jam on the well-known 'Shakedown Street'. Lasting well over 10 minutes and taking blind left hand turns into new dimensions, this jam was in full stride as soon as the melody caught on with every patron of Georges singing along.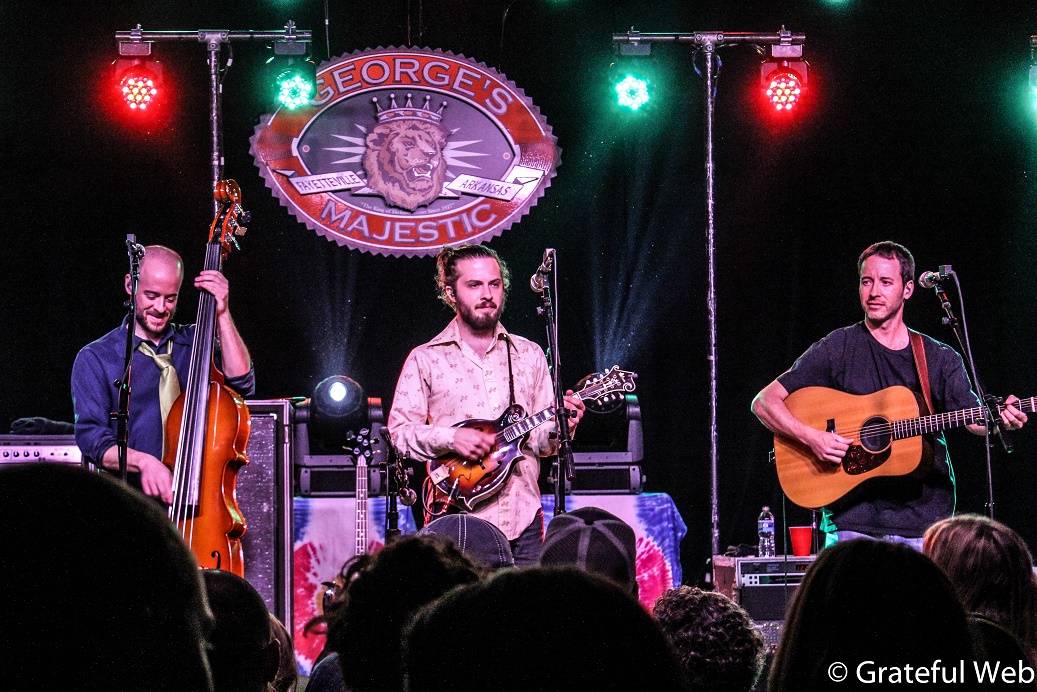 After "tearing loose" on the Dead cover, Yonder and the audience where allowed to regain their composure with 'Pride of Alabama', 'Harvest Moon', and 'Finally Saw The Light'.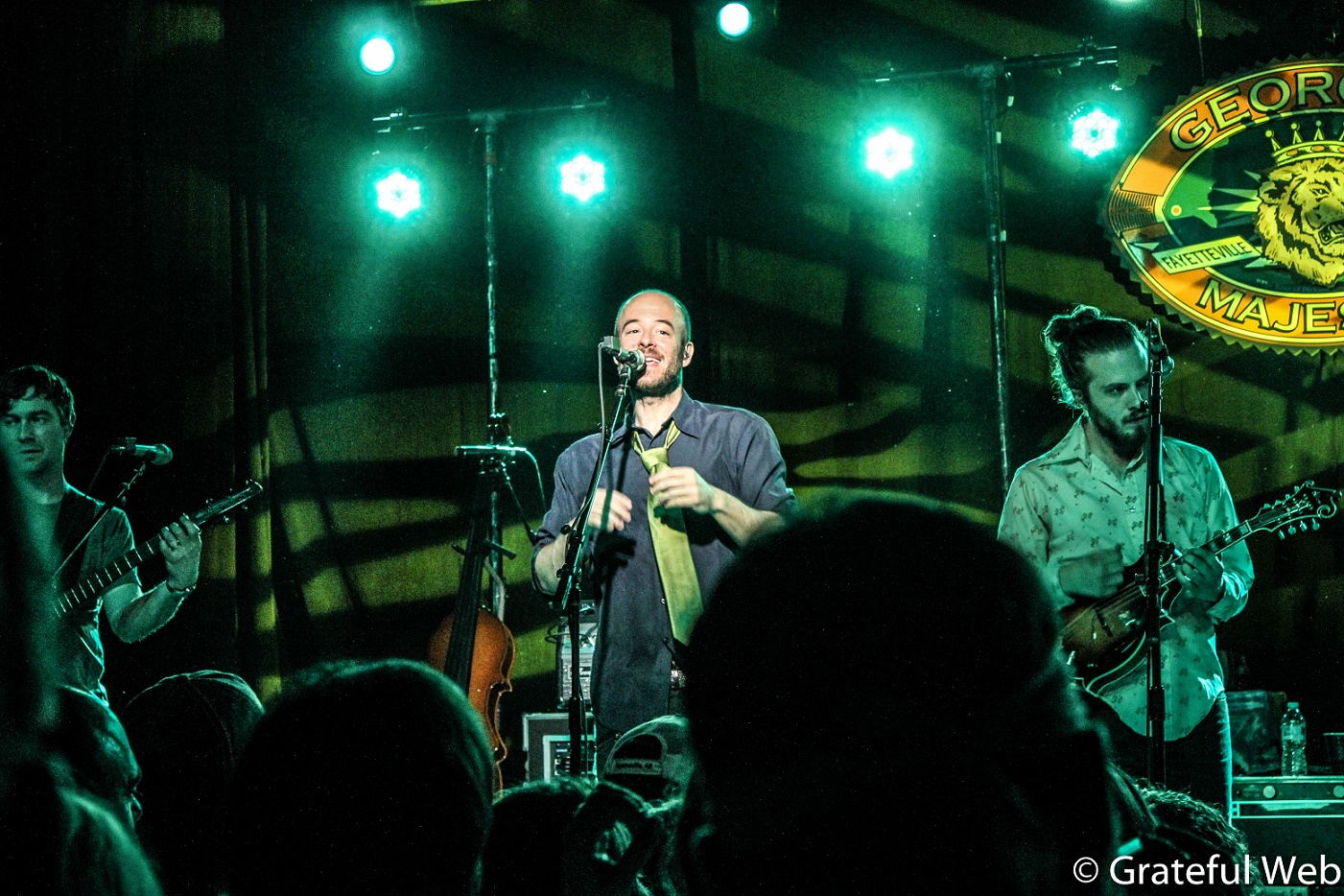 Closing out the set with a glimpse of a space-y track with somewhat dissonant chords, 'Only A Northern Song' quickly transitioned into 'Its Hard To Be A Saint In The City' and landing back again on 'Only A Northern Song' where they stayed and jammed until the cows came home.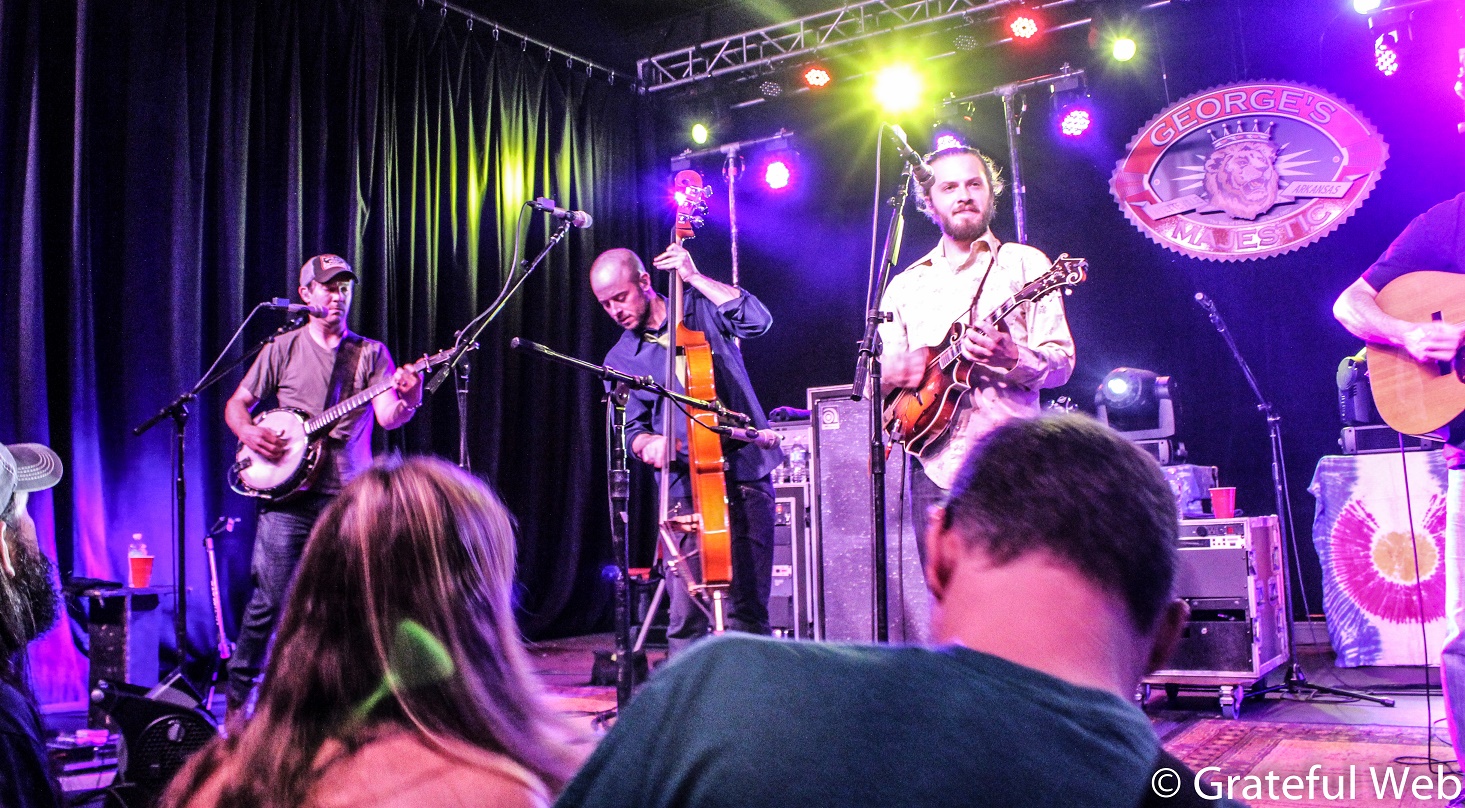 For their encore and in shear appreciation for the audience's attendance, Yonder, took the time to learn The Game of Thrones' theme song (in light of a popular t.v. event that same evening) and closed out the encore and the evening with the classic 'Sharecroppers Son' which again had Jolliff busy on the mandolin cutting board.