Dweezil Zappa does his daddy proud night after night performing extremely technical music at a very high level. From a young age, he promised his father that he would be a guitarist, but I'm not sure that anyone but Frank could believe that he would be as good as he actually is. Dweezil is one of the best guitar players alive, and people need to start giving him the credit that he deserves. On this night at the Boulder Theater, he was covering one of his father's most famous albums, One Size Fits All in its entirety in addition to many more songs. This was not a show to miss, especially since his mother, Gail Zappa, lost her battle with lung cancer not even a week later.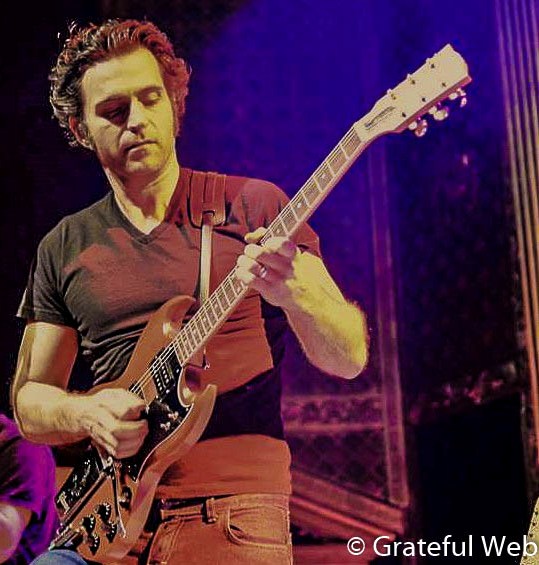 The show started off with the Star Wars theme song, and the crowd became alive very early on. This was the perfect start as the mostly male crowd geeked out big time to the movie that is going to dominate the holidays of 2015-2016. This band can sound like an orchestra just as Frank's has in the past. After this powerful introduction, it was all of the 1975 Frank Zappa and the Mother's of Invention classic, One Size Fits All starting with "Inca Roads." This opener features a fast marimba beginning, an extra-long Zappa solo through the middle, unusual words, singing, and time signatures. This song is a sort of a mockery of many of the "deep" prog rock bands of the time and the themes that they sang about. It is mainly about aliens coming in contact with an Incan population. The solo is an example of xenochrony, which Frank invented. Xenochrony is when a guitar part is taken from its original context and placed in a different song, so that it creates an unexpected, but surprisingly happy effect. "Can't Afford No Shoes" was next and never made much of an impact because it was quickly forgotten about and rarely played, maybe because of its simplicity. But, it is a nice short rocker similar to the next song, "Sofa," except that "Sofa" is an instrumental in most forms. Frank Zappa's guitar virtuoso band mate Steve Vai covered "Sofa" after Zappa's death and won a Grammy for it in 1993. On this night though, Dweezil's tone was impeccable.
"Po-Jama People" got the crowd really going because the message was received as if right from Frank's mouth to our ears. The lyrics say, "The pajama people are boring me to pieces/They make me feel like I am wasting my time." We know Frank was anything but boring, and he is simply saying that dull, boring, lifeless people are not his style. I could not agree more. After the lyrics paint this picture, he rips into one of the albums best solos. The peculiar "Florentine Pogen" was next, and the nonsensical lyrics reach a paramount in this weird ditty about a cake and a spoiled, rich, air-headed girl. Then, the short "Evelyn, a Modified Dog" bridged into a heavy hitter for the Zappas. "San Ber'dino" is about Frank's 10 days in the clink for an obscenity charge (imagine that). This was an eye opening experience for him as was the live performance of this song was for me. Frank said, "Unless you've been to jail, you can't imagine what it's actually like…We were supplied with one razor blade per day, and one small shower stall at the end of the cell to take a shower the while time I was there." This song has many parts and changes and Dweezil's crew nails it. This was another serious crowd favorite especially towards the end. The Dweezil's solo is just not fair to the rest of the guitar world.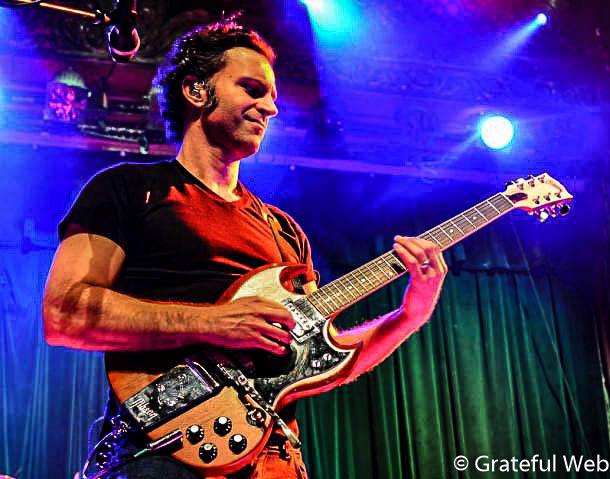 The last two songs, "Andy" and "Sofa No. 2" closed a clinic type set, where "One Size Fits All" came to a close. They drop into the blues section of "Andy," the song that Nigey Lennon claims is about her. After a short break, featuring some of the most fun set break music that I have ever heard (Queen and other fun obscure rock), the band came out swinging with a Joe's Garage tune called "Outside Now." Words are hard to come by when trying to describe a single slow 1 1/8 riff with melody changes between verse and chorus while the backing music stays the same. This rarely emotional moment in the Zappa world nearly blew my mind.
Because the "Grand Wazoo" was made for big band compositions, it was hard to believe that Zappa Plays Zappa would play this particular track live even though they play "Eat That Question" all of the time. The oldie, but goodie "My Guitar Wants to Kill Your Mama" written in 1969 blasted next. Dweezil named his 1988 solo album after the song, and it even includes a cover of it on there.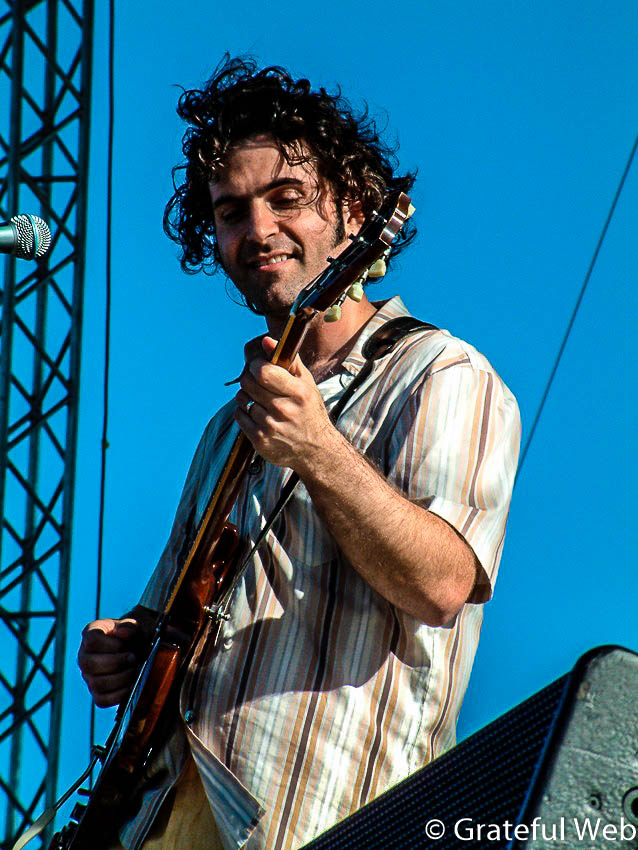 Suzy Creamcheese was a fictional character during the early time period of the "My Guitar Wants to Kill Your Mama" days. The Mothers of Invention brought her about in several songs in those days. Therefore, it was not that much of a stretch to get treated to "Son of Suzy Creamcheese." It was also not too much of a stretch to hear the song that holds the title of Frank's fan page, "Society Pages."
"Baby Snakes" was one of the first songs that I heard as a curious student of great music when I was in college. Along with the next song, "Magic Fingers," they played these with all of the quirky bells and whistles that these songs were made with. In addition, "Sinister Footwear" was like an epic journey through a tumultuous journey. Dweezil really shows his skills off in this one that his dad said in an interview that it is "a ballet about a guy who designs the ugliest shoe in the world and then all the things that happen before you get to wear it. And the shoe has been designed and I just saw like about…twenty pairs of it, sitting around this place, it's really great." That should give you a little meaning about an instrumental song.
Before the multi-leveled drum solo, "Cosmik Debris" told us the story of a Mystery Man, a psychic, who offered to help the narrator reach Nirvana for a small charge. The narrator blows him off until the Mystery Man gets pushy. The narrator then steals the crystal ball, puts the Mystery Man in a trance, steals his belongings, and then blew his mind. Another instrumental, "Apostrophe" was next, and the set ended with one of Frank's finest and most famous, "Montana." This conclusion was featured in the 1973 LP Over-Nite Sensation as the last track. The vocal harmonies in Dweezil's composition were almost better than Tina Turner and the Ikettes version, which is so impressive.
The show's encore was three songs long and was comprised of "Dancin' Fool," "Zomby Woof," and "Muffin Man." The first, "Dancin' Fool" was Frank's 2nd highest charting single behind "Valley Girl," and ironically it was nominated for a Grammy in the "Best Male Vocal" category. It basically made fun of the declining disco genre of music. The funny part is that it mocks the guy who dances terribly, but just cannot stop. The middle song, "Zomby Woof" featured some great guitar and a cool four-bar break played in 5/4 (five against four).This song gets down. The night's final song was "Muffin Man," which was written with Captain Beefheart. The song that was used for years as the finale stayed true to tradition on this night, and everyone left super satisfied as always from this intelligent jazz rock show. Now that both of Dweezil's parents have passed away, it is up to his siblings and him to carry the torch and represent the Zappa legacy. There is no one who could do it better.