ALO's lucky 13th annual Tour d'Amour included a stop in Chico, Calif., in which the band offered an exhilarating illustration of its intelligent, crafty songs, and its extraordinary aptitude toward innovative improvisational instrumentation. "To surround Valentine's Day, the tour is a celebration of LOVE – musically, communally, and in all of its many forms," a recent band statement proclaimed. At this tour stop, fortified bluegrass band Horseshoes & Hand Grenades opened the show.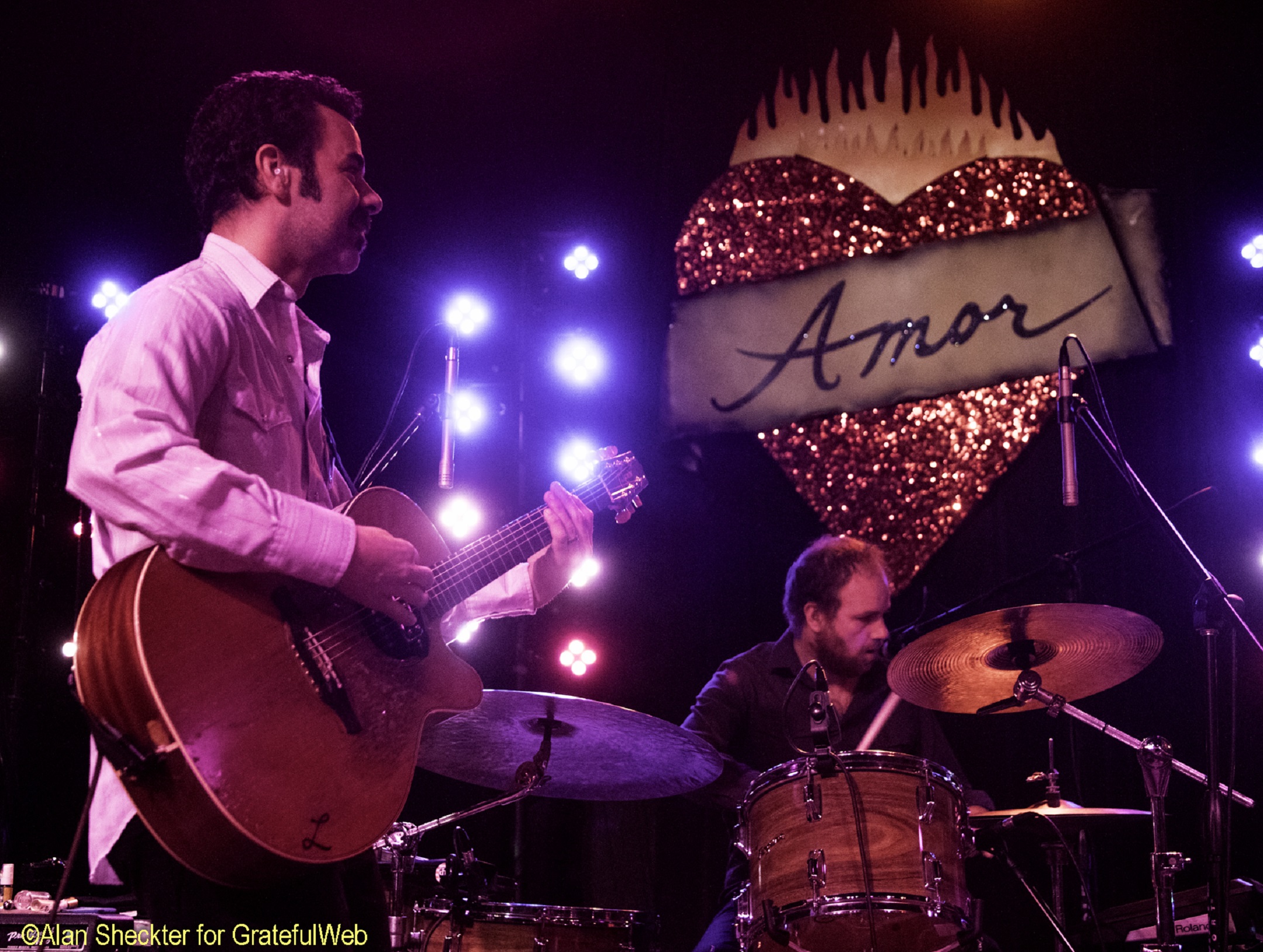 Limited to one set due to a fairly late start of 9:15 p.m. and an apparent 11 p.m. curfew, ALO and its jamming, jazzy, funky, rocky, synthy self nevertheless spread a generous quantity of wondrous performance love to the ardent, sold-out audience. The foursome, including Zach Gill on keyboards, vocals, accordion, ukulele and melodica; Dan "Lebo" Lebowitz on guitar and vocals; Steve Adams on bass and vocals; and Ezra Lipp on drums and vocals, delivered a package that was of one mind and body, clearly playing off each other's instrumental chops.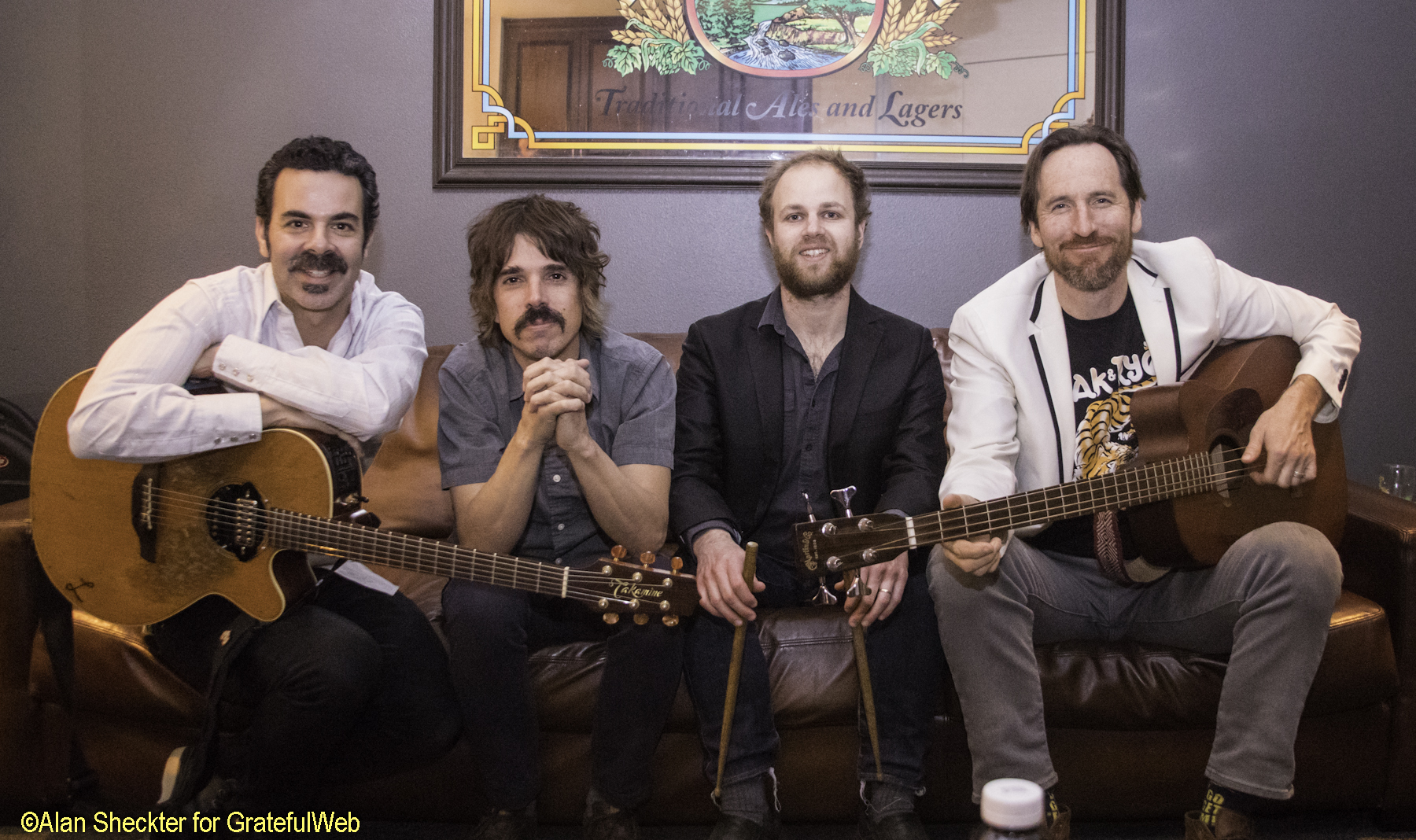 The band – seasoned, relaxed, and self-assured – output a pleasing combination of material that showed off a) their engaging and affable demeanor toward each other and the crowd, b) the craftiness of their lyrically imaginative songs, and c) feverishly danceable instrumental escapades that materialized between the verses. For the second year, Lipp handled, and excelled at, drums/percussion duties instead of founding member Dave Brogan. Though the band has made no formal announcement, it seems more and more as if Lipp is ALO's drummer.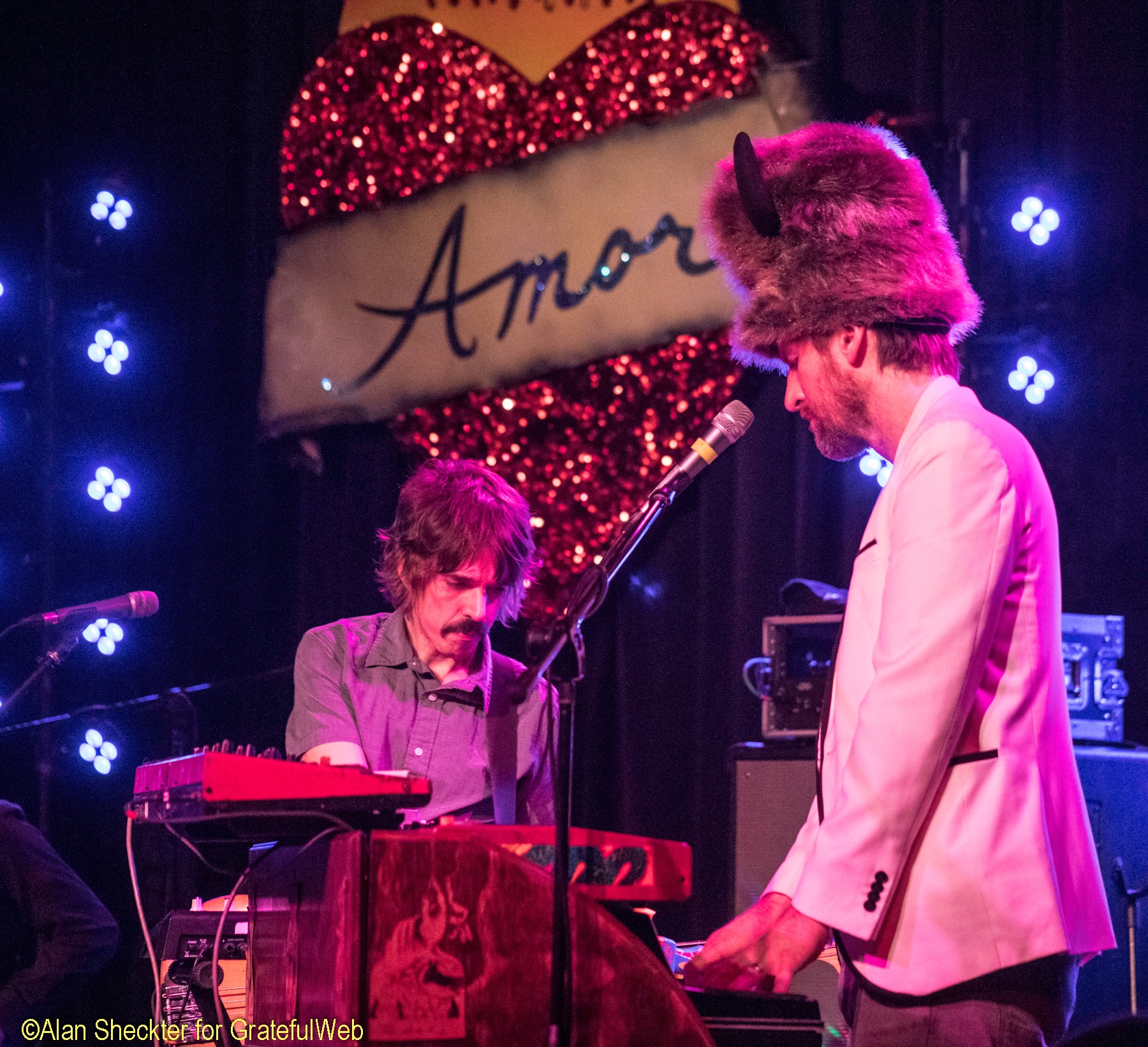 In addition to the solid bottom-end put forth by Lipp and Adams, excellent players in their own right, the work of Gill and Lebo was, as now almost expected, extraordinary. Lebo's twisting, bending, and jumping brand of guitar work showcased his ability to conjure up a never-ending array of the most ingenious, and epic, lead guitar flourishes without ever becoming tiresome. Gill, also the keyboardist for Jack Johnson's band, supplemented his adeptness at offering perfect, often whimsical instrumental passages with several gracious, light-hearted chats with the crowd. At one point, after asking the audience if everything was OK, not too loud, or not too soft, Gill appreciated the many thumbs ups and not just because of the message that they sent. "It's nice to see those thumbs," he said. "These are not virtual thumbs. This is not virtual; it's happening. Right now!" Such is a profound statement in these days of artificial intelligence.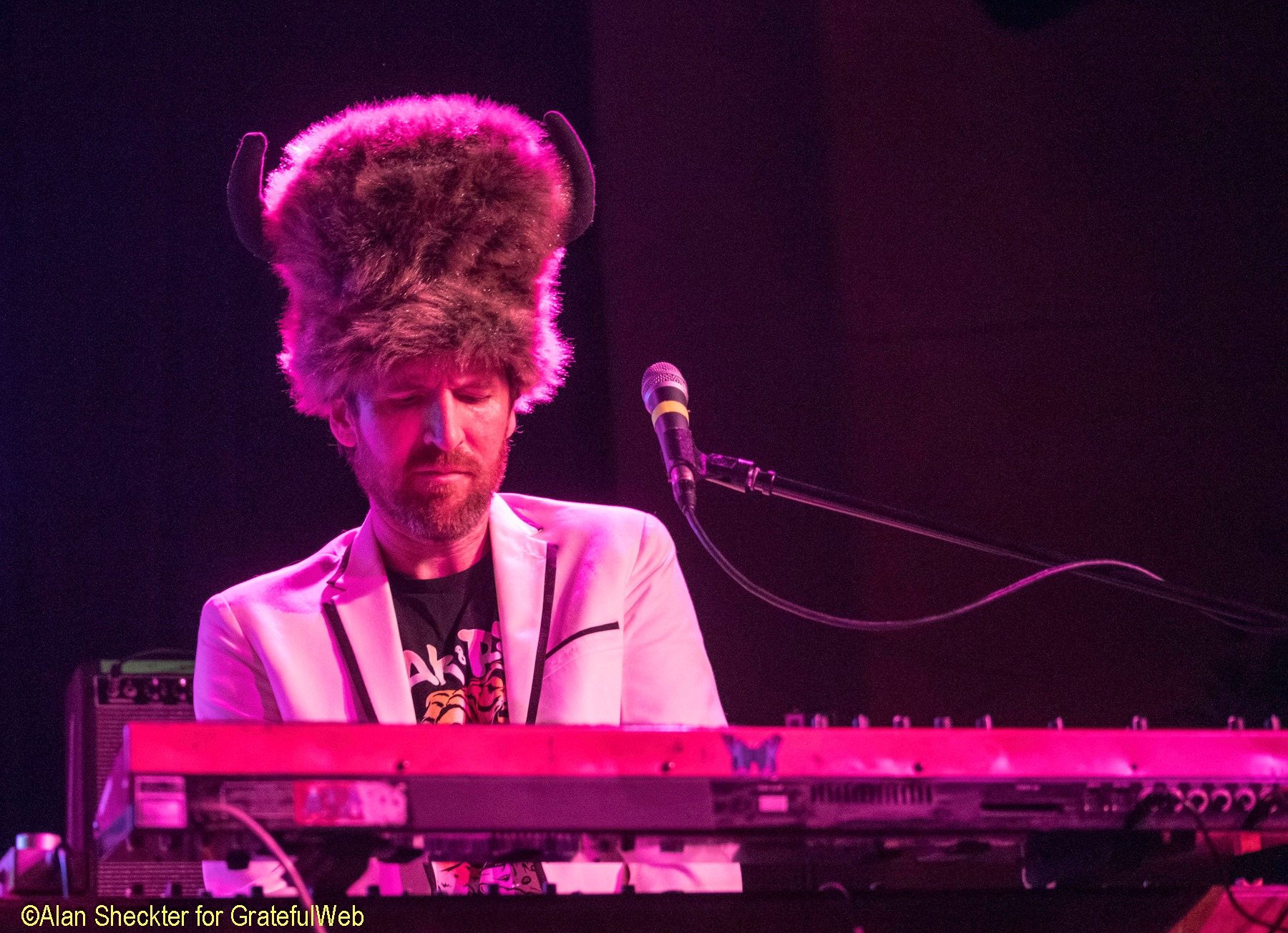 The set began with the Gill's love song, "Maria," which includes the loving lyric, "Well I'm just overflowing with love for you, 'cause you fill my cup and my body too." The bouncy, irresistible "Sugar on Your Tongue" followed, with the folks on the large space in front of the tiered tables already moving as a single, joyous unit. A new song by Lebo, with a working title of "Just a Spark," according to Adams, was next before the band offered "Combat Zone."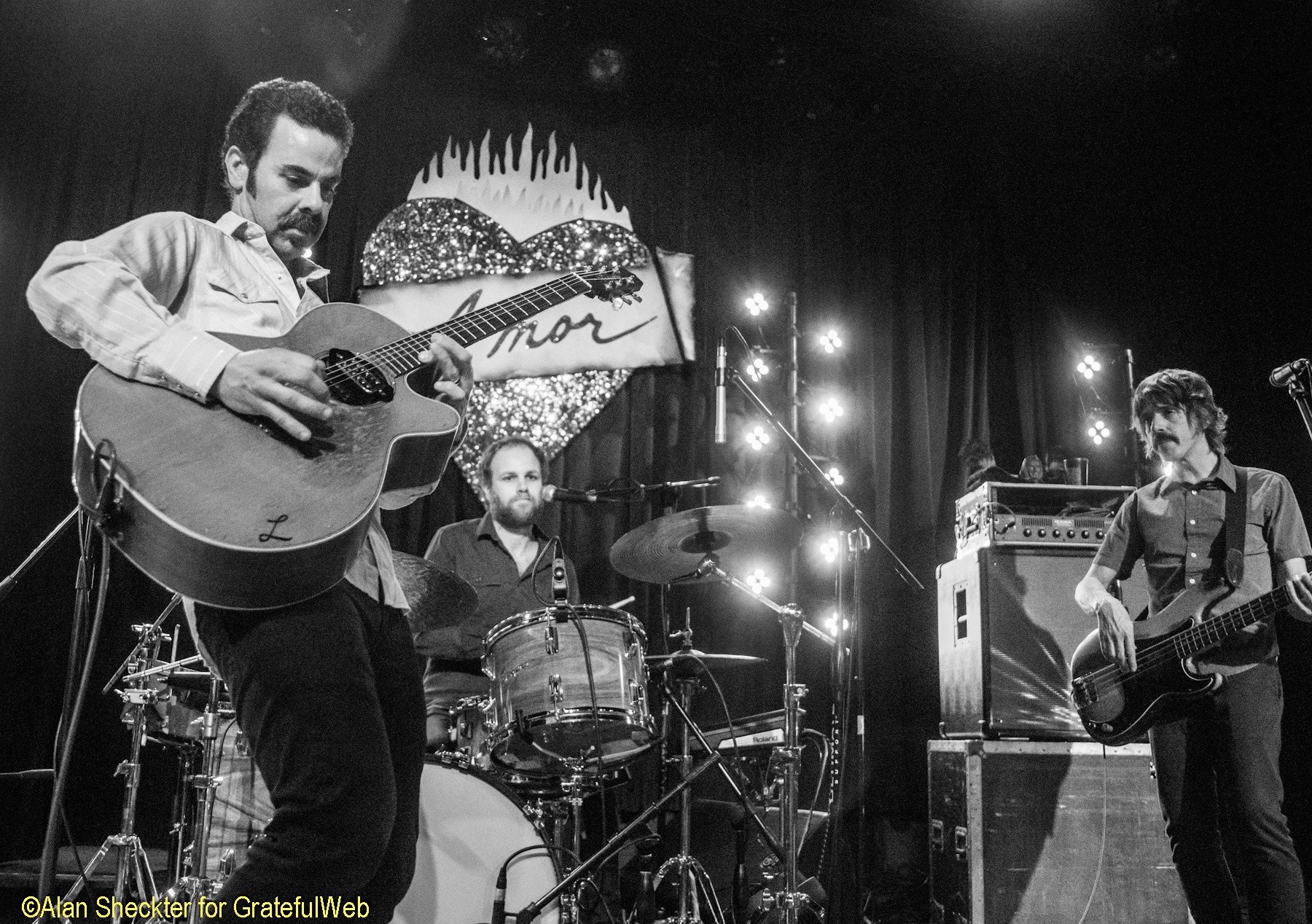 The band then moved onto one it's most enduring live songs, "Girl I Wanna Lay You Down," followed by Adams' soulful, funky "Gardener." Lebo then led Bob Marley's "Stop That Train," a tribute to the reggae icon who would have turned 74 on Feb. 6. This was the band's first-ever performance of the song, according to Adams' best recollection. A blazing half-hour or so closing sequence followed, with the audience receiving full-throttle performances of "Plastic Bubble," "I Love Music" and "Barbecue," the latter of which included a piece of Jesus Jones' "Right Here, Right Now."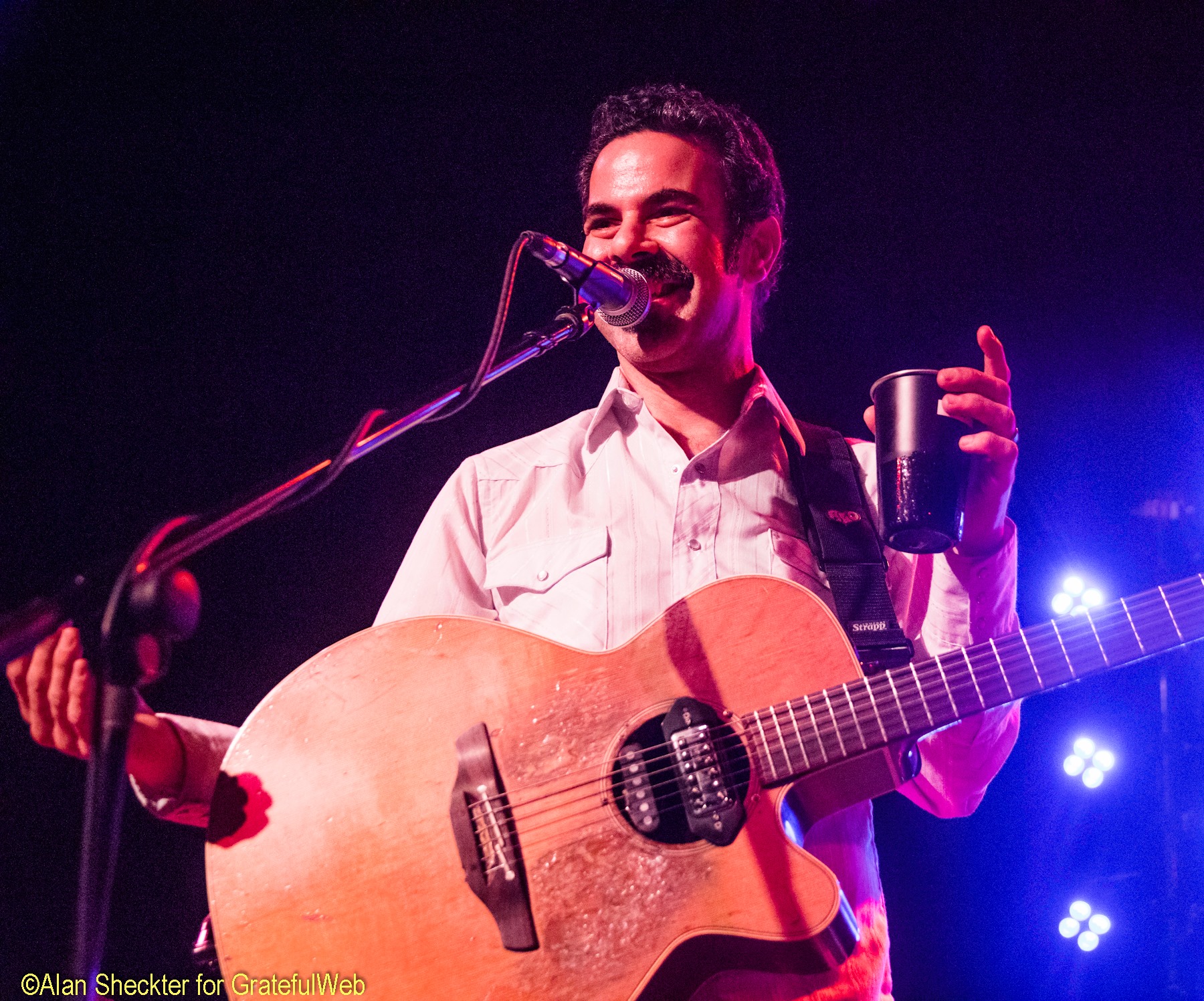 During the latter part of "I Love Music," Lesha Schaefer, who, along with her husband made the 80-mile drive from Redding, Calif., could be seen near the top of the intimate venue enthusiastically jumping up and down with her arms outstretched in the air, requesting, "'Barbecue!' 'Barbecue'!" When the band indeed morphed into "Barbecue," her joy was contagious and a large part of the house cheered as much for her getting her wish as they did for an appearance of the song itself. "'Barbecue' is one of my favorite songs," long-time fan Schaeffer said after the show. "It has a great beat, makes me happy, and reminds me to embrace life and keep chasing dreams."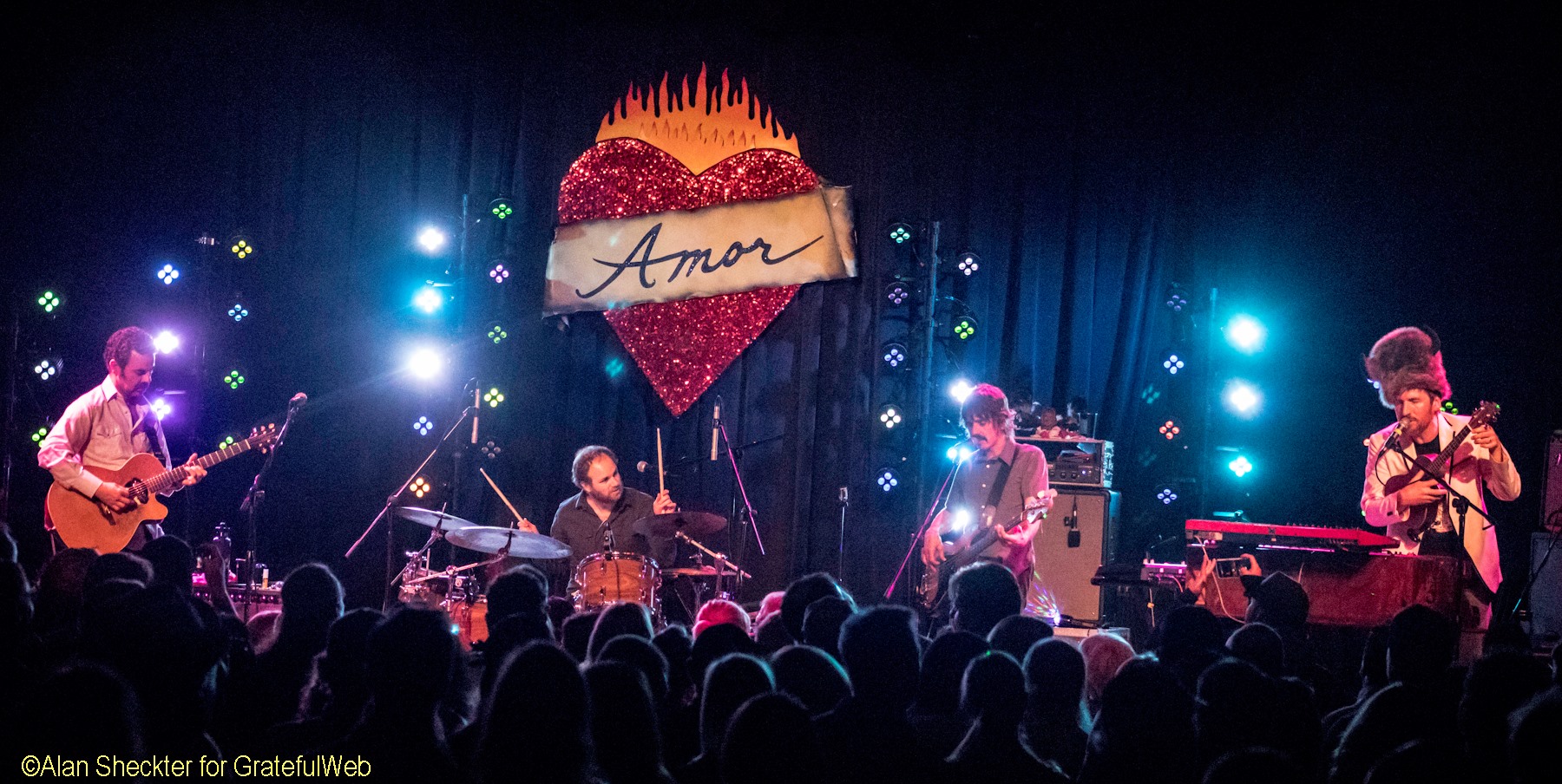 While ALO did have a three-song encore ready to go, they played only one due to the venue's curfew, delivering a great, fanciful version of "The Ticket."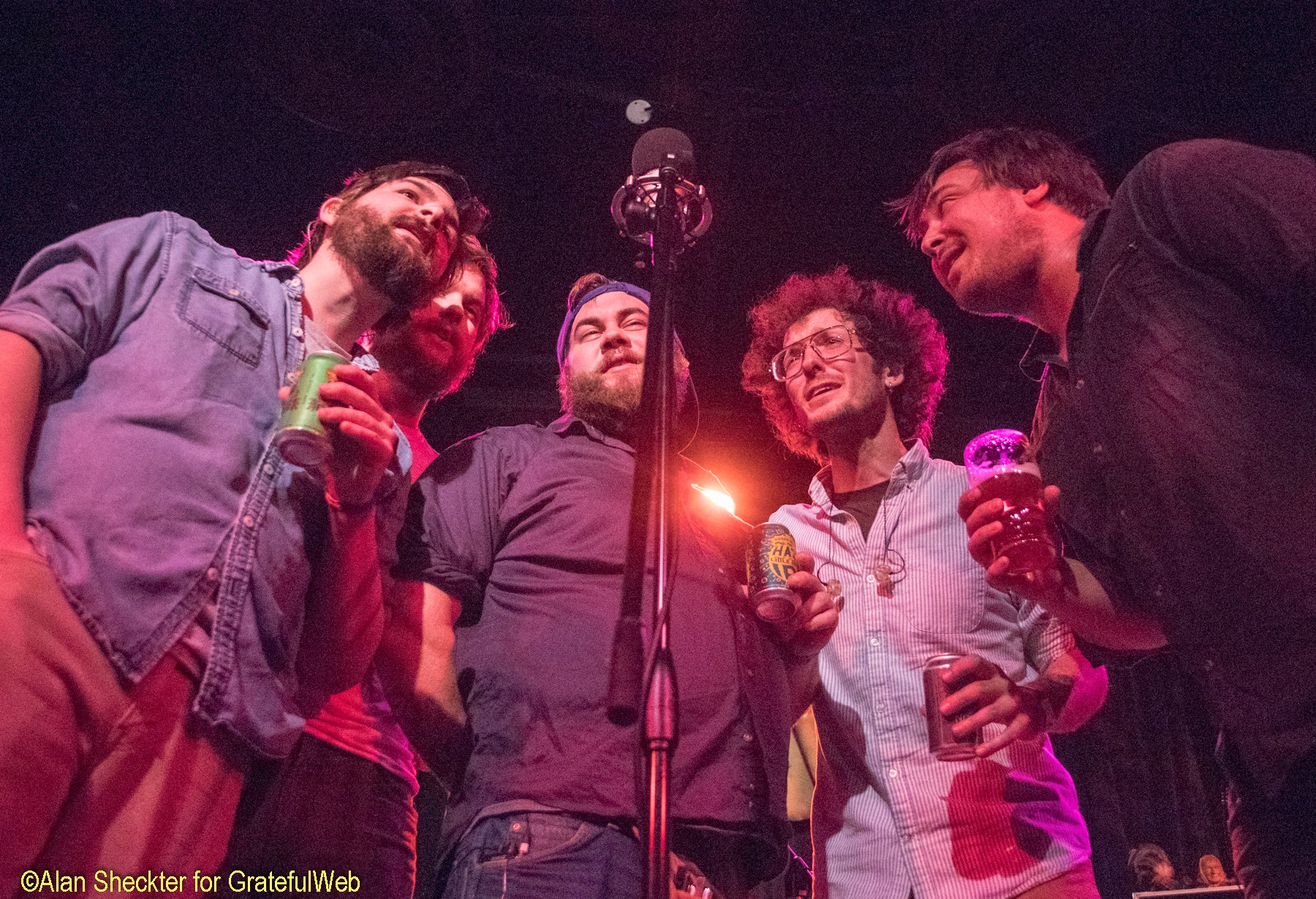 Opening the show was Horseshoes & Hand Grenades, a five-piece string-and-accordion band of bluegrass-schooled party jammers. The band uses the throwback style of sharing one big mic, and the fellows – Adam Greuel (guitar, dobro); David Lynch (accordion, harmonica); Collin Mettelka (fiddle, mandolin); Russell Pedersen (banjo, fiddle); Samual Odin (bass); everybody on vocals – were adept at stepping in and out of the mic's range to avoid bashing each other in the head with their instruments.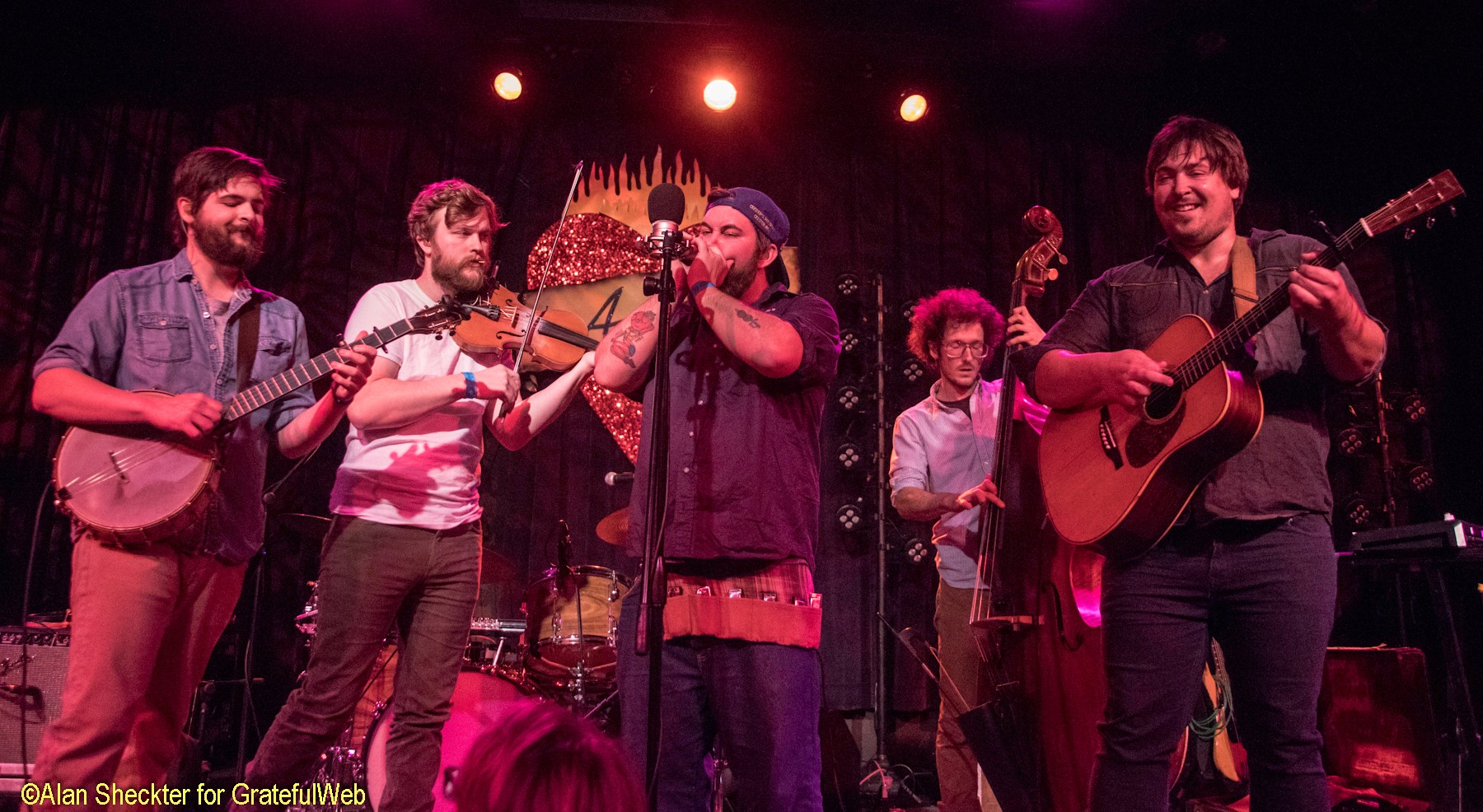 The band's set included several originals as well as a properly quick-paced version of the old Irish folk tune "Rattlin' Bog"; an accordion-driven, loving-tribute version of Talking Heads, "This Must Be the Place"; and Pink Floyd's "Time" placed inside the band's song, "Whiskey."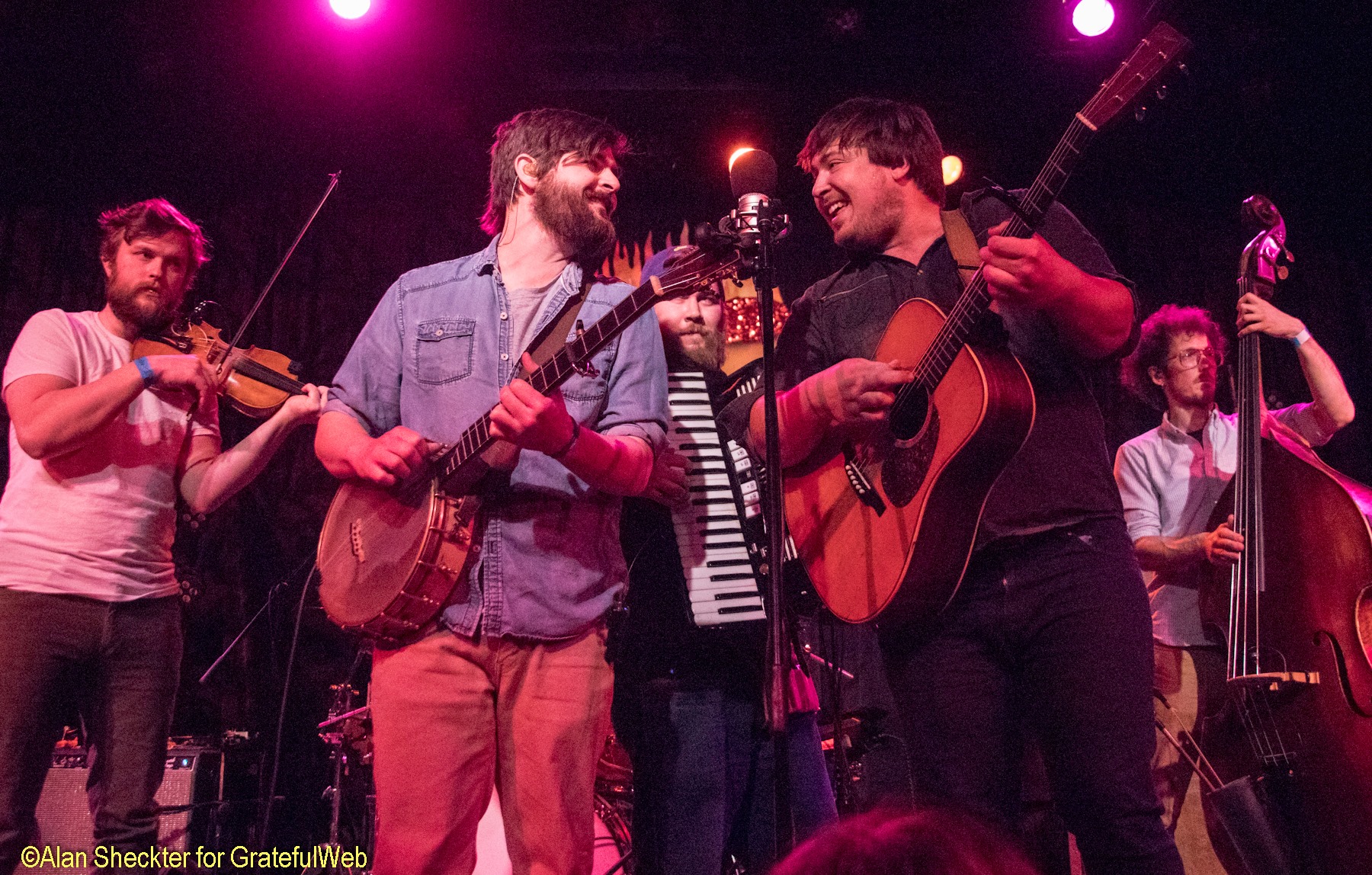 Band's often state their happiness at playing Chico's most famous venue, which in the case of the self-professed beer-loving band was especially nice being that it is world headquarters for the Sierra Nevada Brewery. But even more than that, judging by the toast and shout-out from the Wisconsin-based band, was that Chico is the town that Aaron Rodgers, their Green Bay Packers' quarterback hailed.