"Woke up this morning, what do I see? Three thousand cameras pointed at me." Taken out of context, the first lyrics Ben Folds sang at the Ogden Theater on Wednesday (from "Levi Johnston's Blues," Lonely Avenue 2010) made me feel a bit guilty for sitting at the foot of the stage shooting pictures. It had been a while since he'd been in town, and the sold out crowd was pretty revved up by the opener from the new album, and loving singing along: "I like to shoot the shit, do some chillin' I guess. You fuck with me and I'll kick your ass." Folds was ready to throw down as well, with plenty of eloquently placed swear words.
Folds is as much of a great storyteller as he is a songwriter, and quite personable with his audiences. His shows play out like facetious episodes of VH1 Storytellers, as he banters between songs about why they were written and what they're about, making sarcastic comments that parallel the humor in his lyrics.
In his introduction to "Effington," from Way to Normal, he explained that the song was named for a town in Illinois actually named "Effingham," and that he had received a letter from the town's mayor correcting him on the spelling and offering to reserve him a grave plot if he did indeed (as he sings in the song) want to die in the town.
A mellow "Doc Pomus" (also on Lonely Avenue, Folds' collaboration with novelist Nick Hornby) slammed into the crowd favorite "Gone" and on to "Belinda," also from the new record. The five piece band included several songs from Folds' latest release, but played selections from nearly all of his albums.
Noticing his fly was down after playing "Sentimental Guy," from 2005's Songs for Silverman, he asked if anyone in the crowd had noticed and shrugged himself off as a "fucking dork." Folds is somewhat of a hipster dork. Behind his thick-rimmed spectacles sits the mind of a musical and satirical genius. His music blows minds, and his humor might make you piss your pants.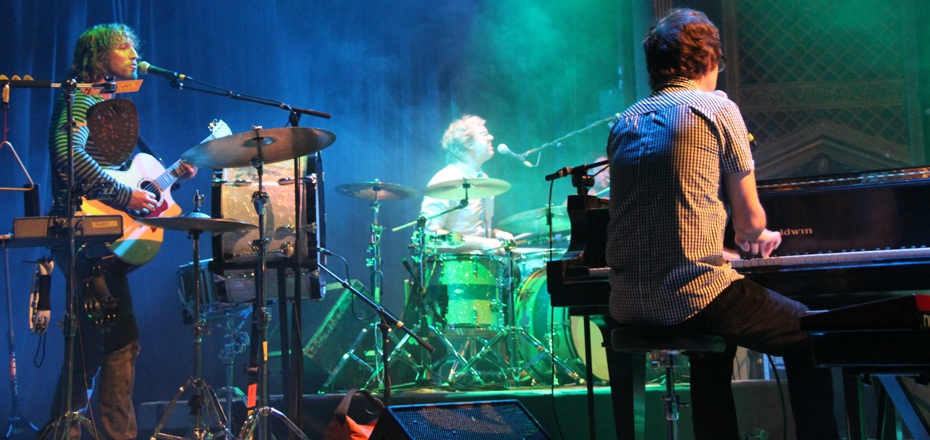 The audience was mostly comprised of underground die-hards who know his antics as well as they know his songs. Most folks seem to know most of the words to the new songs and the old songs, and when called upon to participate, are more than eager. On the second encore of "Not the Same" Folds delegates the back up vocal duties to the audience and quickly goes over each part before banging into the opening chords to the perfect finale.
Amidst a cover of "Get Sleazy" by Kesha, and several songs off the new album, Folds seemed strongest on seasoned hits. "You to Thank," "Bastard," "Landed," "Army" and "Annie Waits" were highlights, with Folds going off on the keys of his Baldwin piano, and his band following suit. This is not to say that there was any slouching on any of the other tunes, though. The re-harmonized Kesha cover was definitely better than the original version and "You Don't Know Me" (even without Regina Spector taking back up vocal as she does on the record) along with both versions of "Bitch Went Nuts" (both the "real" version and the "fake," purposely leaked version) were equally impressive.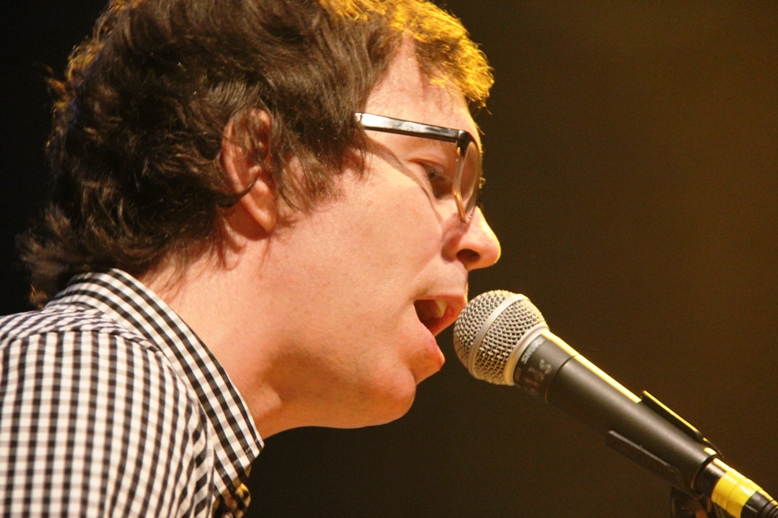 "Kate" was introduced as a song written upon a challenge by his friend (of the same name, who was actually present in the audience) for him to write a song with her name in it, as no one ever had, or would write a good one. "Rock This Bitch," the sentimental "Still Fighting It," and "Philosophy" (the lone song from Folds' debut album Ben Folds Five) rounded out the set list to make sure no fans went home empty.