Monday night David Crosby and Friends kicks off his tour with two nights at City Winery Chicago and continues for 23 more dates throughout the states ending December 9th.
Performing as a full band, his friends consist of James Raymond on keys, Mai Agan on bass, Steve DiStanislao on drums, Jeff Pevar on guitar and Michelle Willis on keys and vocals.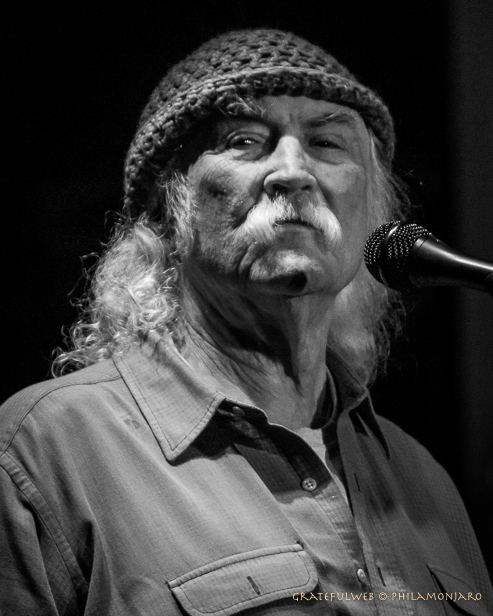 At 76, Crosby is still has a strong voice and his guitar playing is solid. But add the evening, he has many stories to share, personal moments and commented his outlook of the current political climate while maintaining an attitude of hope. Given the crisp fall weather, David remembered his time living in Chicago hunoriously discribing cold temparures beyond a California's tolleraence.
Getting into the Halloween spirit the band came out on stage for the second set dressed in costume as.. well, David Crosby. Complete with bushy mustache, suspenders and beenie caps. When someone shouted 'don't pay them', he replied "I would, but I don't pay them now."
The music mastery was specifically displayed when they performed the Michael Hedge's haunting arrangement of "My Country, 'Tis of Thee" in the second set.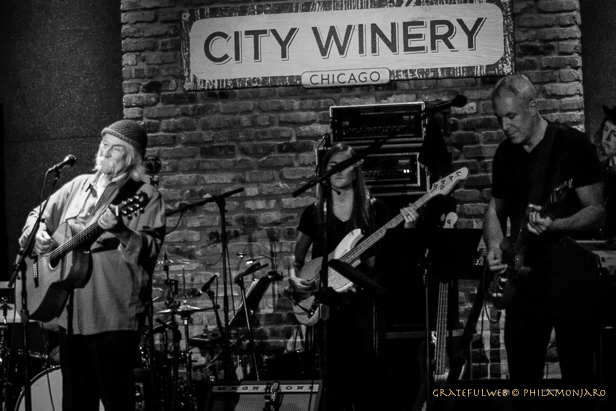 The whole set of songs, solo or deeper tracts where tightly performed and well received. However when they played classics "Deja Vu", "Longtime Gone" and "Wooden Ships", the house went wild. But somehow the whole set list laddered up to the encore, a song so powerful in these times, that many of us were in tears: " "Ohio". "Gotta get down to it, Soldiers are cutting us down, Should have been done long ago."