"This is my first time here…You know, I think I like the sound of this room." So spoke the one and only Del McCoury at Tarrytown Music Hall this past Saturday night, towards the beginning of his performance with master mandolinist David Grisman. Moments after this quote, McCoury and the Tarrytown audience sang "Happy Birthday" to Grisman, who on this night turned seventy-four years. McCoury himself had celebrated his eightieth birthday just weeks before at the Grand Ole Opry. That would make "Del and Dawg," as the two musicians are billed, a "combined age of 154," as Grisman himself quipped during the evening's show.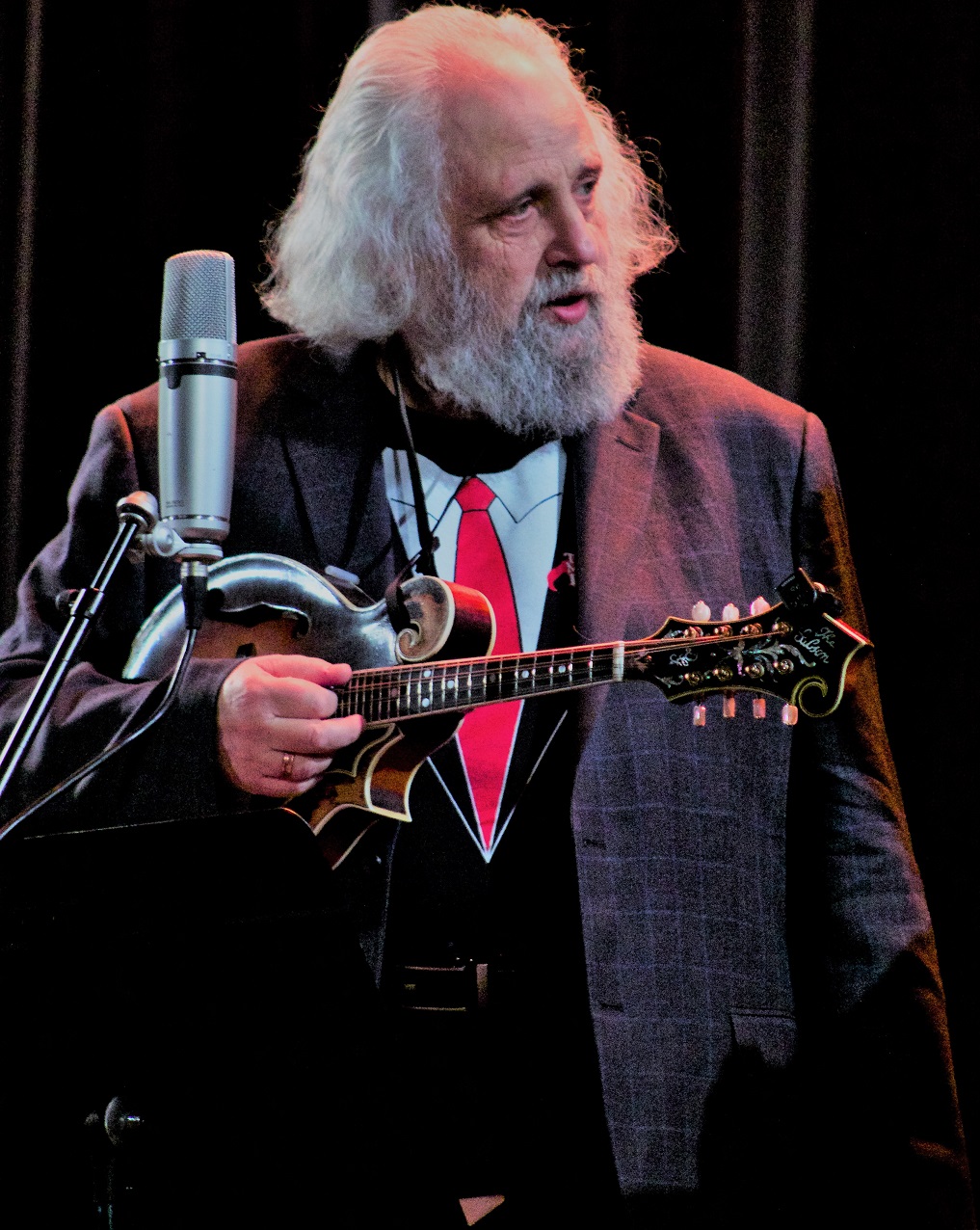 But that age is nothing for Del and Dawg, and their bountiful, plentiful evening of music and words confirmed such. From the pair's seemingly bottomless well of song material came both timeless staples of the bluegrass canon and some rarities from their respective discographies. Grisman handled the solos for the pair, and the night really displayed his musical range in that position. On their very first song, he cut straight into his mandolin and took a blues-tinged rip. Some other solos, like the one on his Tommy Emmanuel-co-written tune "Farm and Funtime," dipped into his background of gypsy jazz-grass. McCoury meanwhile crooned his in his legendary high lonesome way, sounding most potent on classics like Man of Constant Sorrow" and "Dark Hollow," and with your eyes closed, you could've been listening to a man half his age.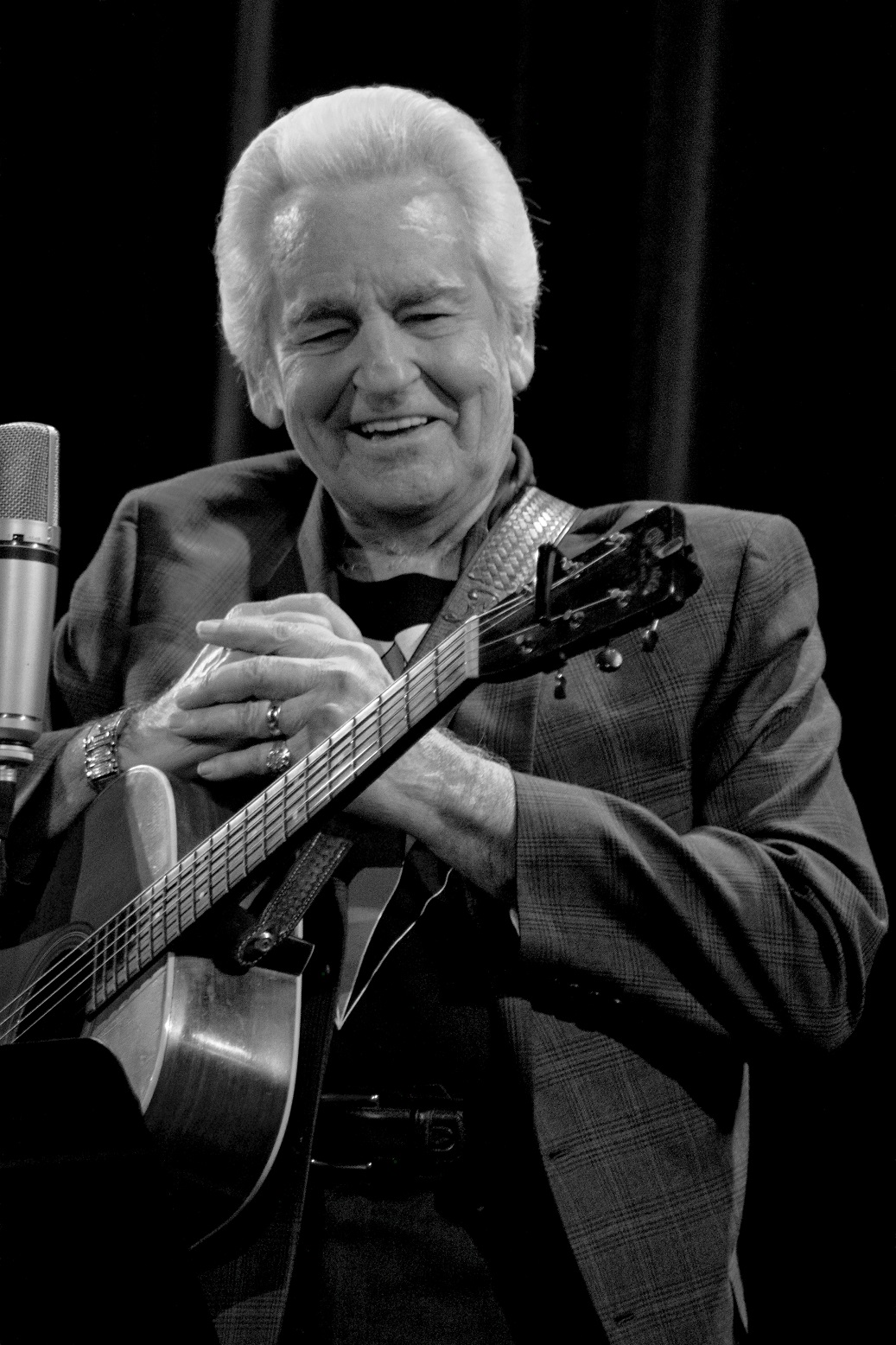 But the musicality between guitarist and mandolinist was a thing of natural beauty, sounding like something so natural that it was meant to be. No doubt this is why the two have toured as Del and Dawg a number of times in recent years. Grisman noted Del's quintessential guitar playing at one point. "You know," the mandolinist told the Music Hall, "there's a lot of great players coming up today, but not too many of 'em want to pump out that rhythm guitar the way this guy does." And to cheers from the crowd, Grisman called it "the engine of a bluegrass band." At a special corner of that engine are those several, up-note runs that preface with quick and brief delight choruses of countless bluegrass and country tunes. If you're a fan of Del McCoury, or perhaps a fan of the world of bluegrass players that he has influenced (or ones that influenced him) you know what this refers to and can probably hear it in your head. One song was even built around Del's, called "The G-Run Blues." And yes, a joke about 'the runs' was tagged on the end of that.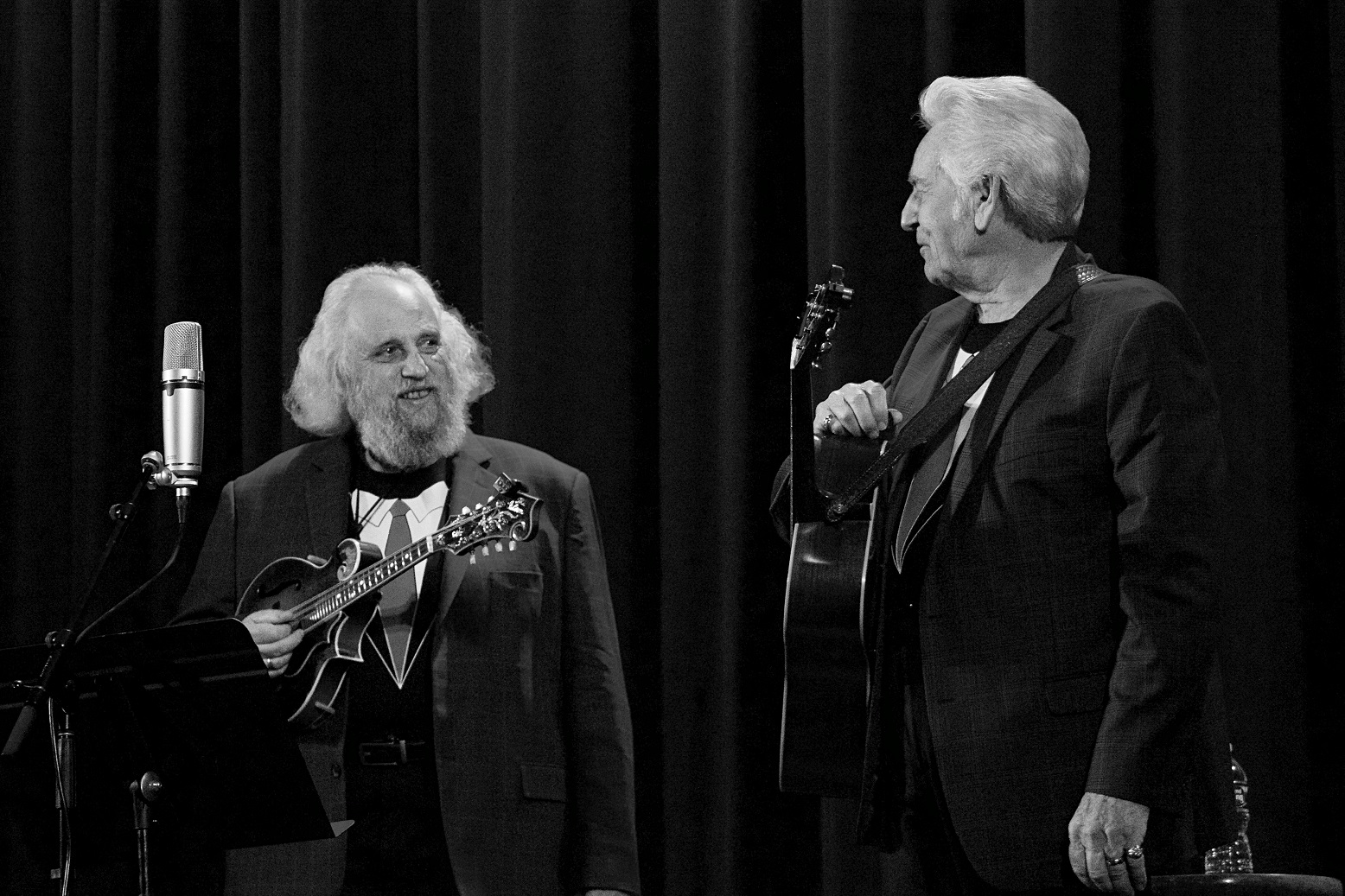 The humorous banter from Del and Dawg was one portion of the larger vocal presentation that was as much a part of the evening as the music. The show went 50-50 on playing performance and storytelling, with both Grisman and McCoury charming the audience in and around tunes on stories, opinions, and jokes about their individual, but often overlapping, backgrounds. The story of their lauded musical careers—beginning with gigs for the great Bill Monroe, and winding around scores of players mentioned throughout the evening, like Walter Hensley, Vince Gill, Sam Bush, and many others—weaves like a rich tapestry, and the two's trade-off of telling parts of their shared history enchanted the audience as much as their instruments did. A great yarn about meeting Bill Keith from McCoury here, an amusing dig at "Rocky Top" from Grisman there ("If that's your favorite song, you know what, that's okay.")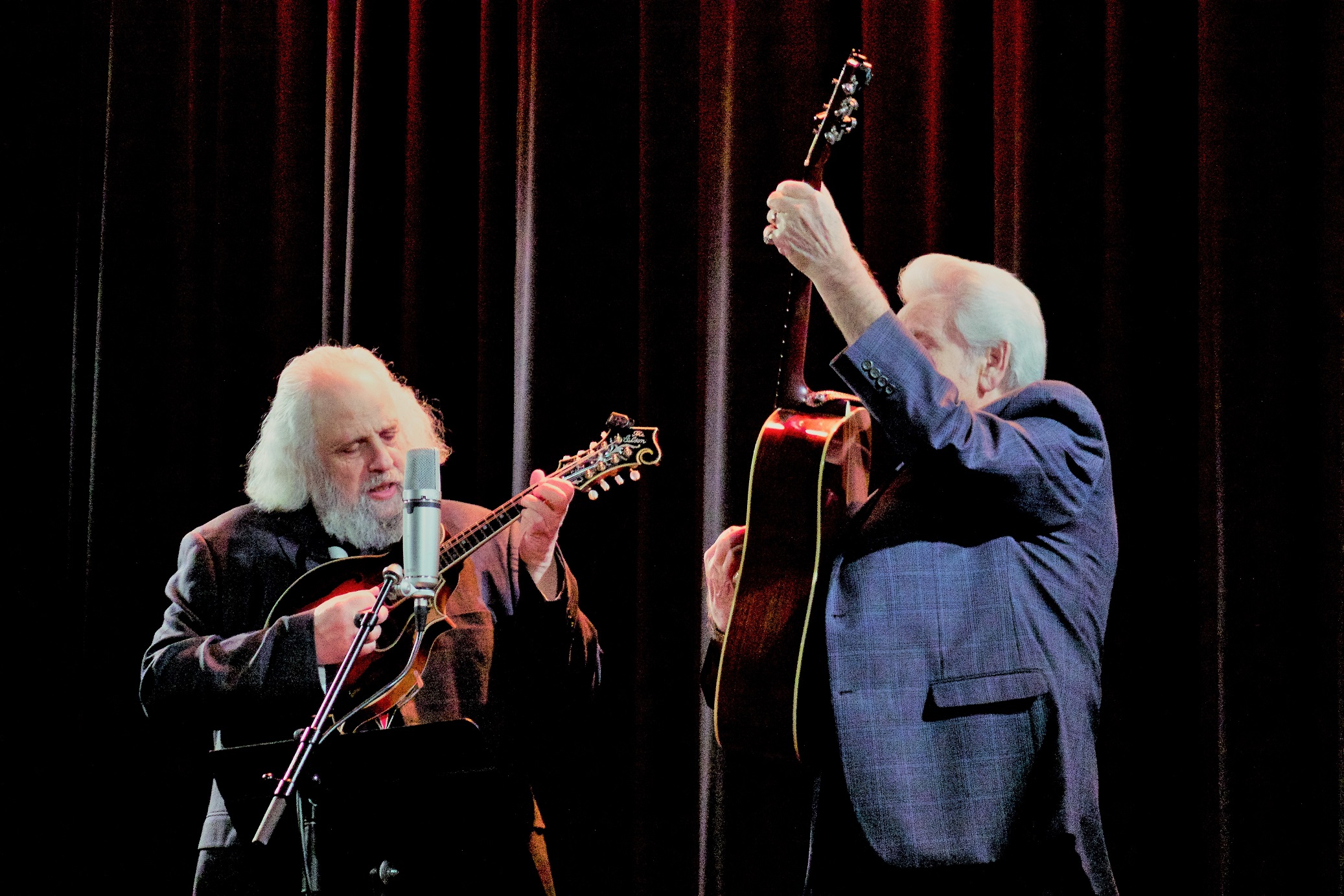 Props must be further given to two musicians in their seventies for being able to make the last minutes of an almost two-hour performance the most exhilarating. It's as much or more than most performers fractions of their age could manage most nights. At the close of their Tarrytown show, Del and Dawg played one of the nicest versions of "Tennessee Waltz" I've heard in a while, with McCoury delivering the lyrics with a sweet-sounding mournfulness and Grisman treating the solo with proper care.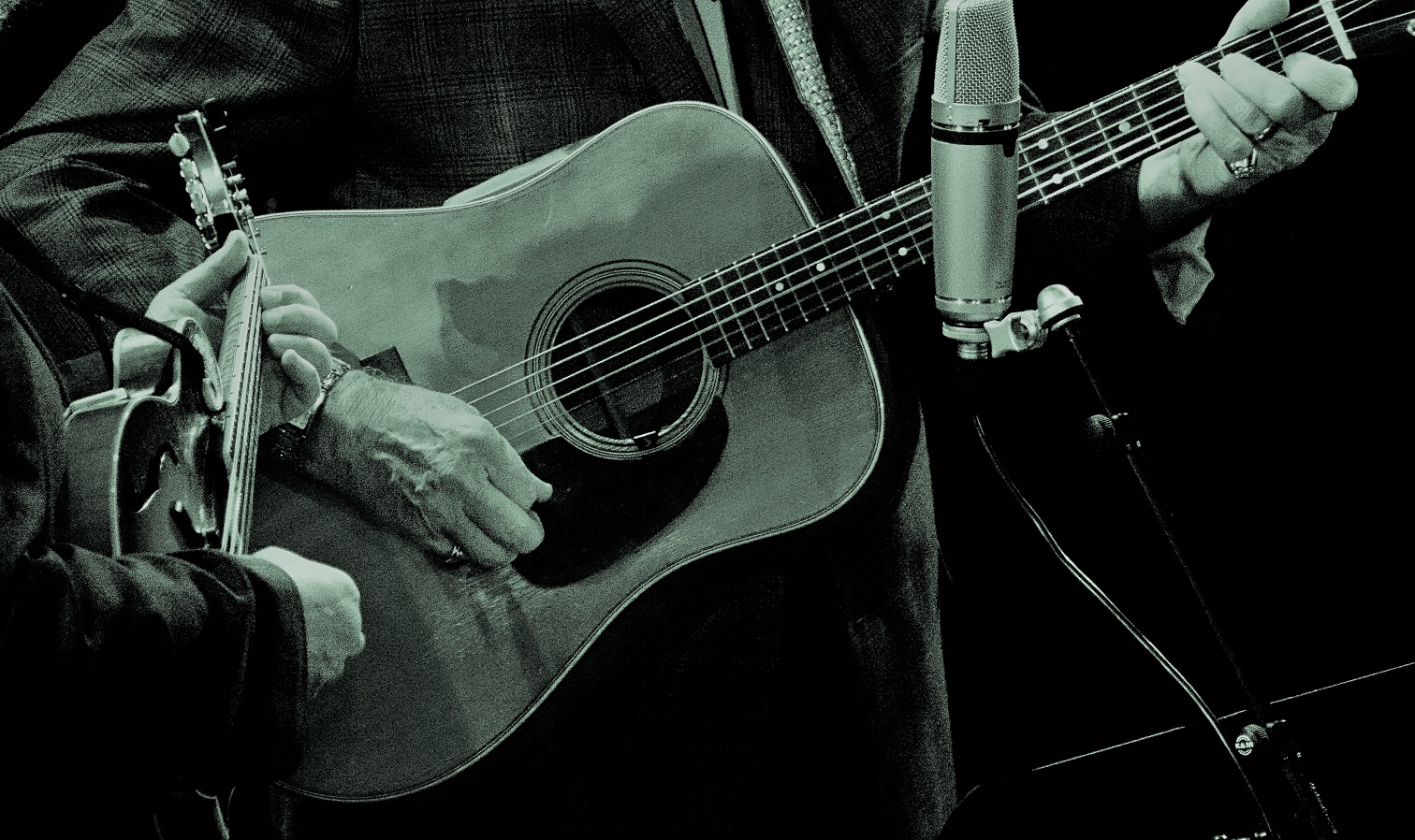 But even that didn't match their encore. The two walked back out on stage to a standing ovation and performed what they call "The Farewell Medley," a two-song pairing of "Life's Railway to Heaven" and a traditional Jewish number titled "Shalom Aleichem." Everybody knows those quintessential up runs, but this medley links together with a down-run. At the finish of "Heaven," McCoury played a four-note descent into the minorish, strangely beautiful Jewish tune. Both are tender songs, but this latter one especially, and Del and Dawg left me rather awestruck as they pulled off the transition with a breeze.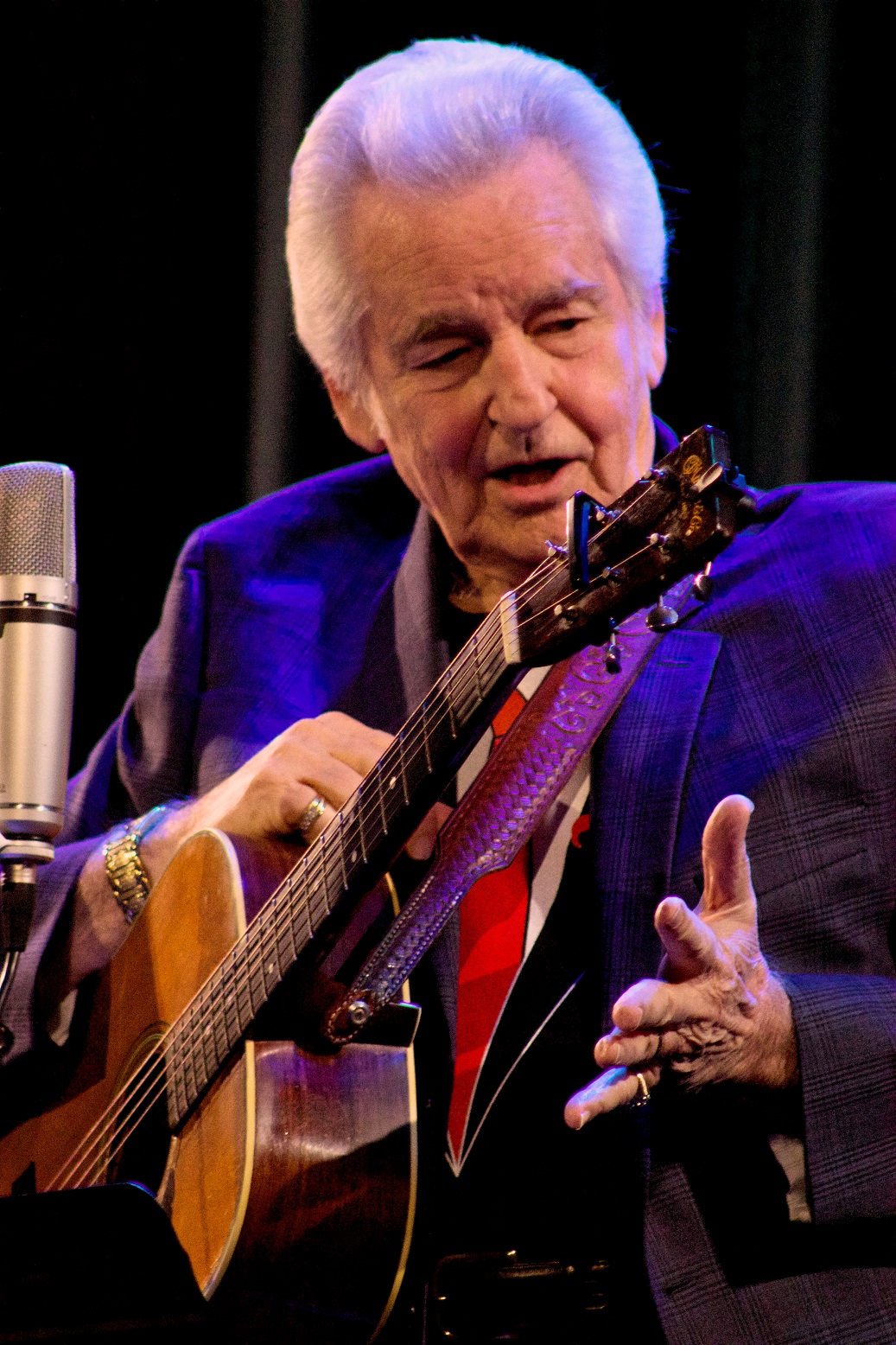 After a few shows with Dawg trio in April, David Grisman will take the stage with Del McCoury again in May for performances at The Paramount Theatre, Grand Opera House, and Camp Greensky, the music festival thrown by Greensky Bluegrass. McCoury in the meanwhile has shows scheduled with The Del McCoury Band throughout the rest of March and April and May.