A young prog-funk band out of New Orleans, LA Earphunk played to an intimate crowd on August 19, 2015 at The Stache in Grand Rapids, MI.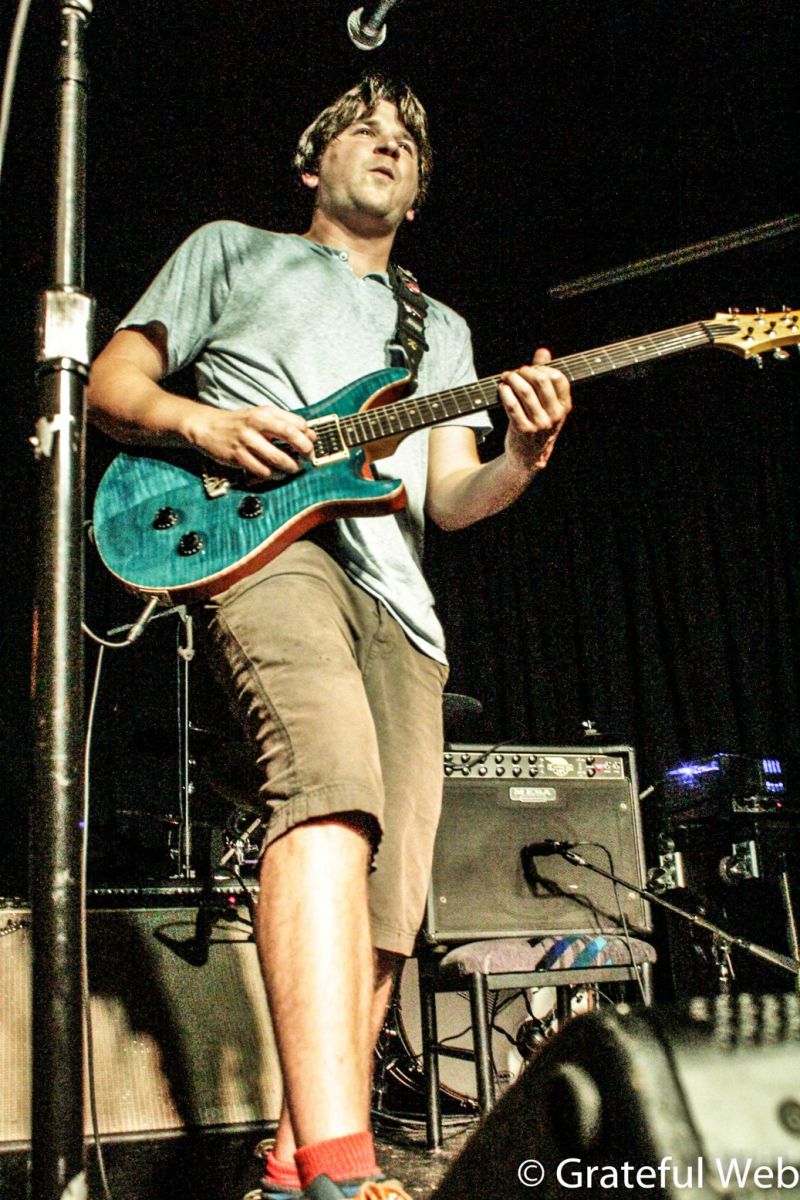 In Grand Rapids, MI there is no shortage of venues for bands of every market and size. The Intersection, located near the heart of downtown and just down the road from Founders Brewing Co., has long been the staple stepping stone for up and coming scenes and those hoping to make waves.
The front room of The Intersection serves as a smaller, especially intimate place to see some fantastic bands. This has especially been true over the last few years as the jam-funk-electronic genre bending musical styles of bands like Earphunk and Jahman Brahman continue to grow in popularity.
Jahman Brahman, an Asheville, NC transplant that originated in Columbus, OH, started the night off with a bang, and with a small yet dedicated local following they were able to pull the entire room under their spell.
Each member of the band splits vocal duties and they do it well. There is plenty of talent among this band, and it is no surprise that they have been together for close to eight years. More surprising for many would be how they have managed to slip under many people's radar and maintain their relatively 'secret' status.
The beat got groovier and the jams spread more freely from one song to the next as the crowd continued to grow as late arrivals filed inside or wandered toward the merchandise table. No matter where you were in the room it was hard to avoid the pull of the warm and soothing tone of lead vocalist Justin Brown.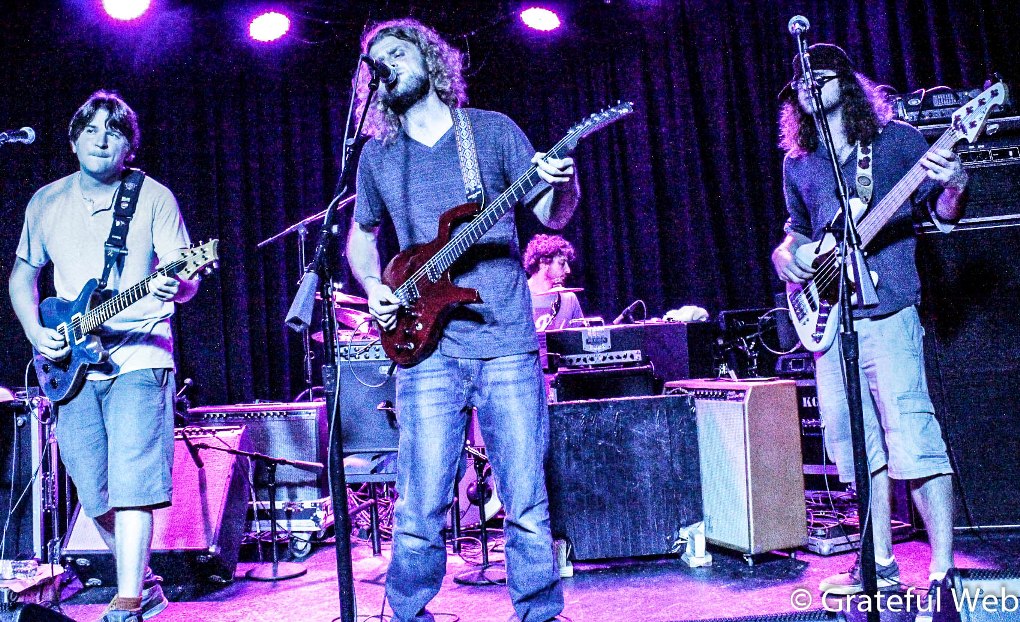 The final song of the set, and in appropriate pattern following fashion, was definitely the highlight of the set for this first time listener and left the crowd hungry for more. What began with a super groovy 70s funk drumbeat over "Rhiannon" – esque (Fleetwood Mac) shimmer was eventually layered over a creeping Rasta pattern. With a few extended measures of jam from lead guitarist Casey Chantrey, the song abruptly returned to the main theme for the ending.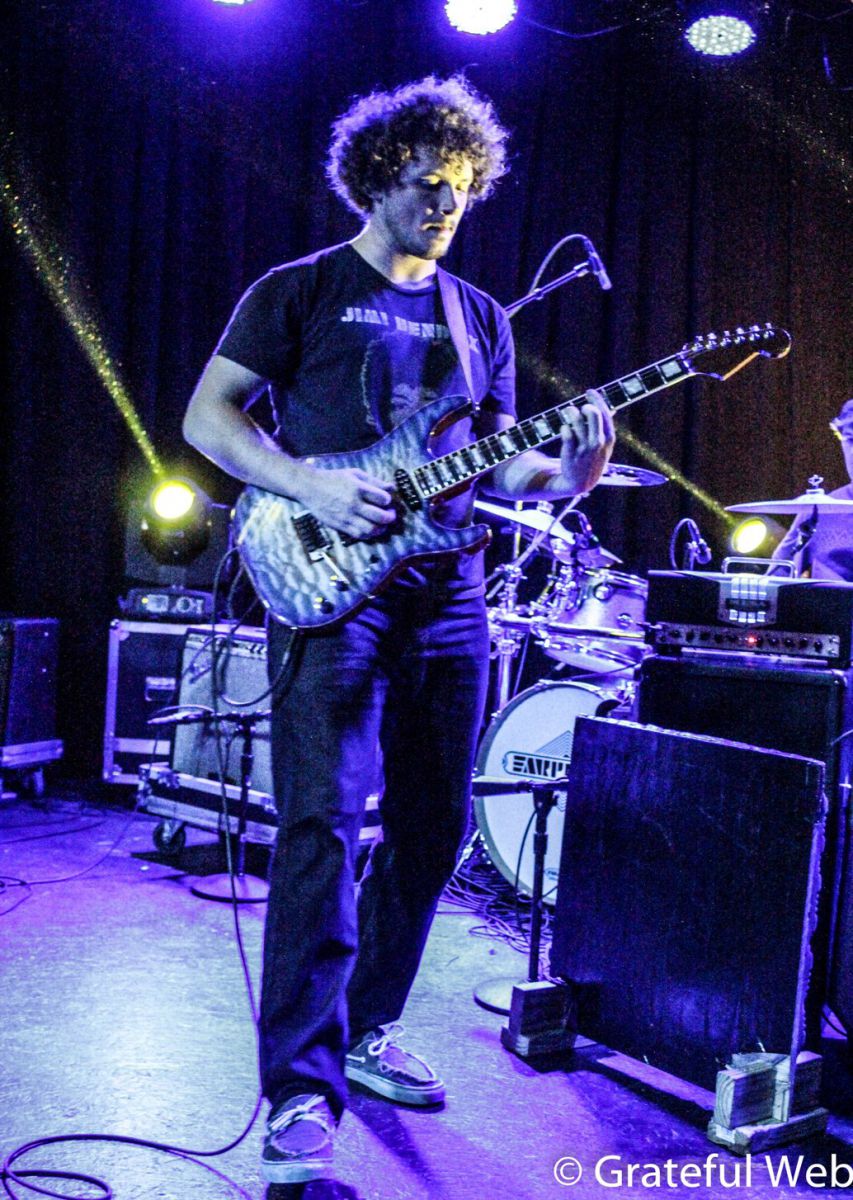 Set break was short and sweet. Earphunk came out of the gates swinging, picking up the energy left behind by the opener. These types of smaller venues are great for shows like this, as members of Jahman Brahman were out in the crowd as well, continuing to help raise the vibe bar and encouraging the entire crowd to get down with each other and groove. Every song felt like it had some extra flair and each song seemed to feature at the very least an extended solo if not all out mind melting improvisation.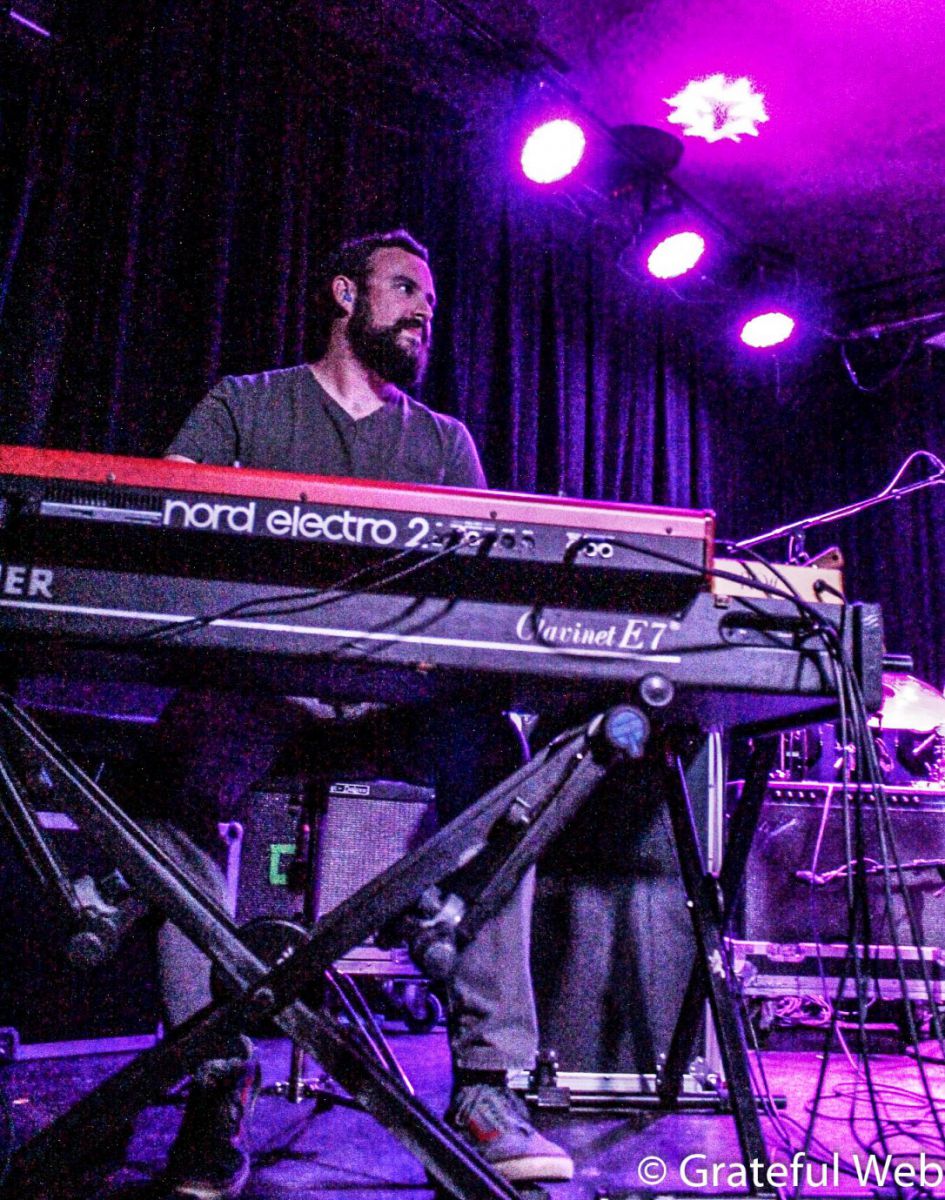 Opening their set with "27" provided a wide pocket in which each member of Earphunk was able to settle in comfortably before they dove straight into the title track from their latest release "Sweet Nasty," before continuing with fellow album tracks "Sunup to Sundown," and "She Don't Wanna Hear From You," which segued into "Recoil," a song from deeper in the band's catalogue.
Most of the songs that the band played were off of the nearly year-old release, "Sweet Nasty" but as these types of venues tend to foster intimacy between the crowd and the band, the evening got loose enough for Earphunk to play two entirely brand new tracks. The first, an untitled and impromptu performance, followed the Sweet Nasty track "Saura," which featured a fantastic start-stop jam that was 'Woo!' free.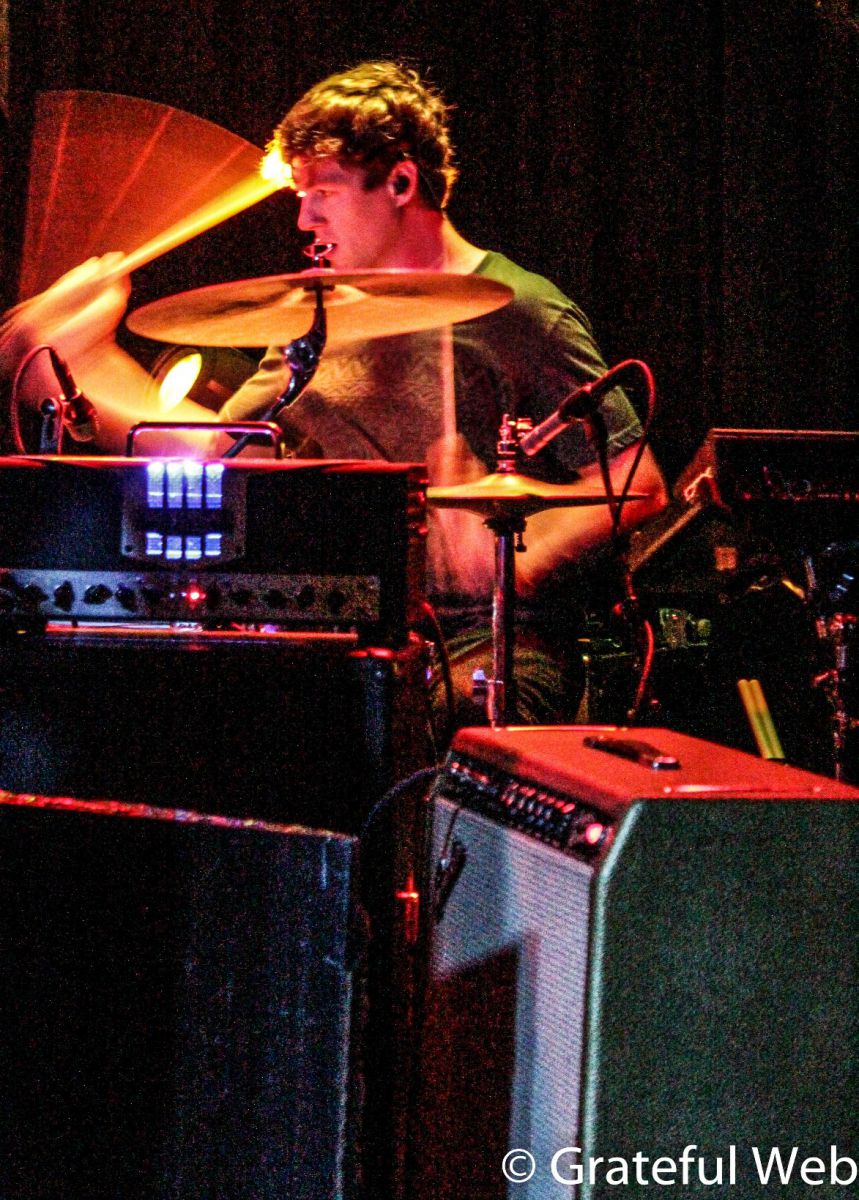 The first new track opened with an impressive keyboard performance and a bit of some authentic beer bottle slide from guitarist Mark Hempe. It started off very loungey and relaxed, but with out a loss of energy. It was just more spread out. The song had a very 80s pop feel to the intro and the feeling carried through into the next song, a cover of Billy Idol's 1982 classic "White Wedding." Lead guitarist Paul Provosty took control of the song in the middle break and made it his own with a face melting solo that kicked the night into overdrive.
After the Idol track, things returned to their original state of funk with their latest SoundCloud single "Omega," to finish the set.
After a quick huddle in the corner of the stage, Earphunk returned to an encore demanding crowd.
"Don't worry guys, we just had to decide which song we're going to play next," Hempe assured the crowd.
The encore was another brand new track. This one is titled "What's Going On In America" and prominently features a surprisingly heavy guitar riff compared to the rest of the set. But the sound is well balanced with a soothing synthesizer overlay.
They definitely kept the theme of the evening in groovy dance party mode, and only showcased their prog chops in fills solos or jams, and only for a brief moment at a time. A unique blend of contemporary synth-pop and masterful guitar work makes Earphunk a definite treat to catch.
If Wednesday night's show is any indication of what to expect form these guys in the future, they are definitely worth putting on your list. As they round out August and continue a heavy schedule through September, there will be plenty of chance to catch Earphunk in the Midwest and Southeast.