Elliott Peck's debut solo project, "Further From The Storm," received No. 1-with-a-bullet ranking from the sold-out audience at her recent CD-release event in San Rafael, Calif. Peck and her guest musicians triumphed, both in the first set, which contained live renderings of 10 of 11 tracks off the new record, and the second set, which as Peck foreshadowed at the show's outset, "We'll take a break and have a big ol' party, Terrapin style!"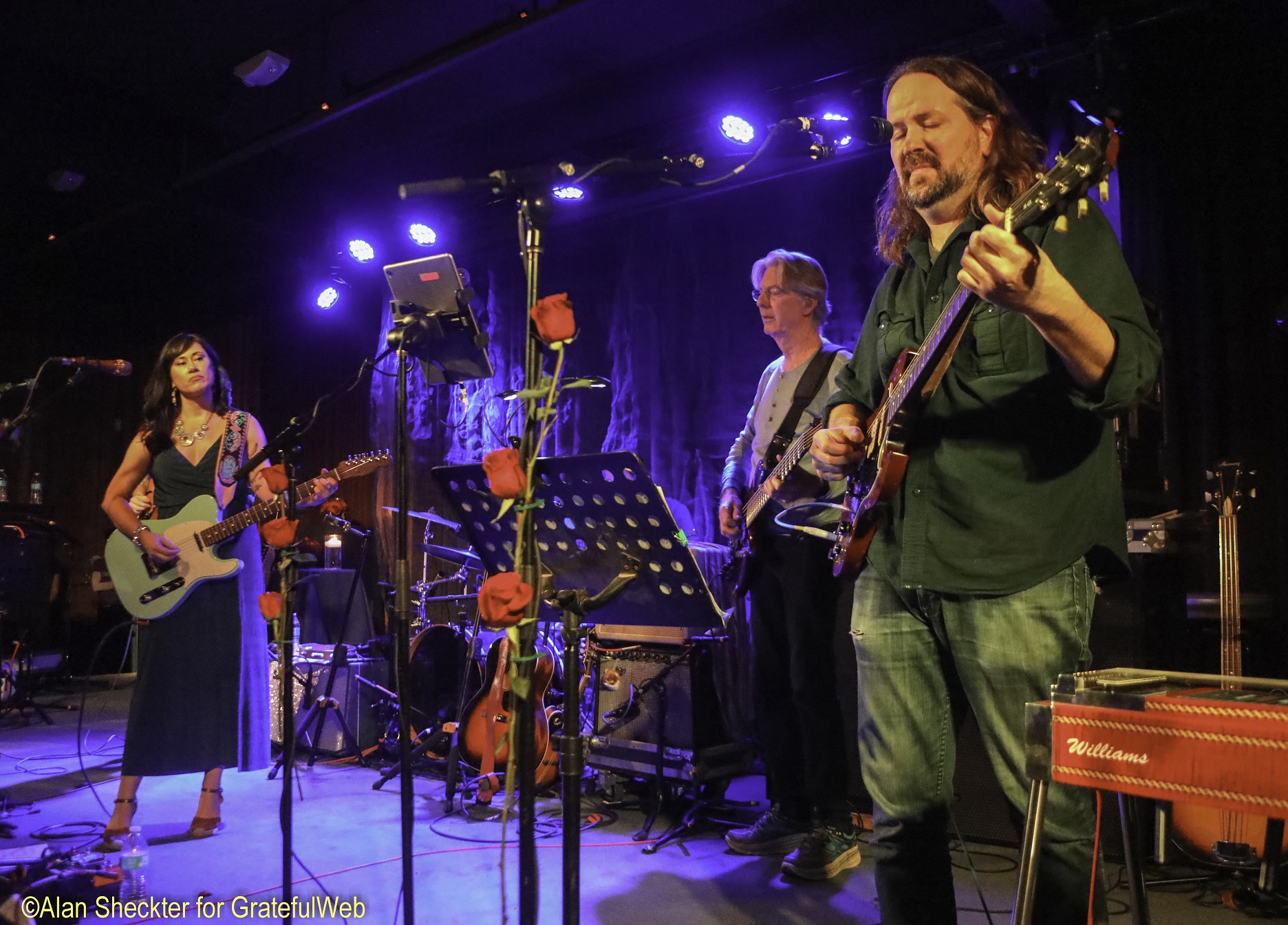 Many, many musicians were present and tuned, and the stage was set with ambiance-enhancing rose-adorned mic stands, large candles, and more when Peck took center stage, a position she commanded throughout the night. All that was left was for her to complete her self-created big assignment, which predictably took place at Terrapin Crossroads, her unofficial home base while performing as a core member of Midnight North and other endeavors during the past several years. At the start, an ovation more pointed and passionate than usually heard at Terrapin Crossroads was voiced from fans both local and those who traveled from far-off places. Cries of, "We love You Elliott," were oft-heard throughout the show.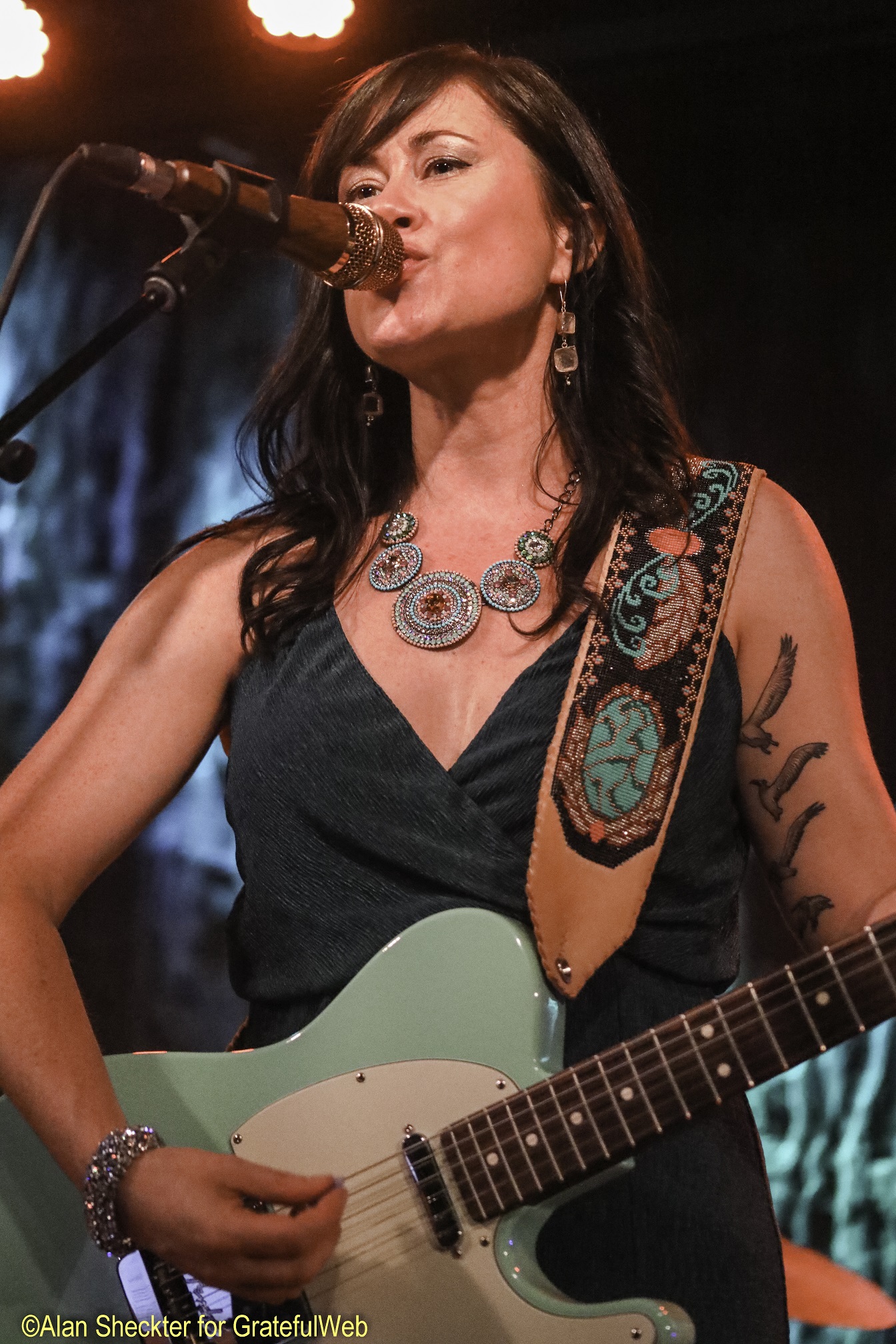 Poised and on-point throughout, Peck seemed to easily conquer the challenge, with nary a hint of pressure or nervousness at being in the spotlight before a sold-out crowd and a stage-full of renowned musicians. Peck, an experienced singer/songwriter/guitarist, whose solo material can be broadly characterized as alt-country/honky-tonk with reminiscences of Linda Ronstadt, Jenny Lewis, and Margo Price, expertly presented the CD's material, which included ballads, mid-tempo pieces including a cover of Lucinda Williams' "I Lost It," and raucous road-house rockers.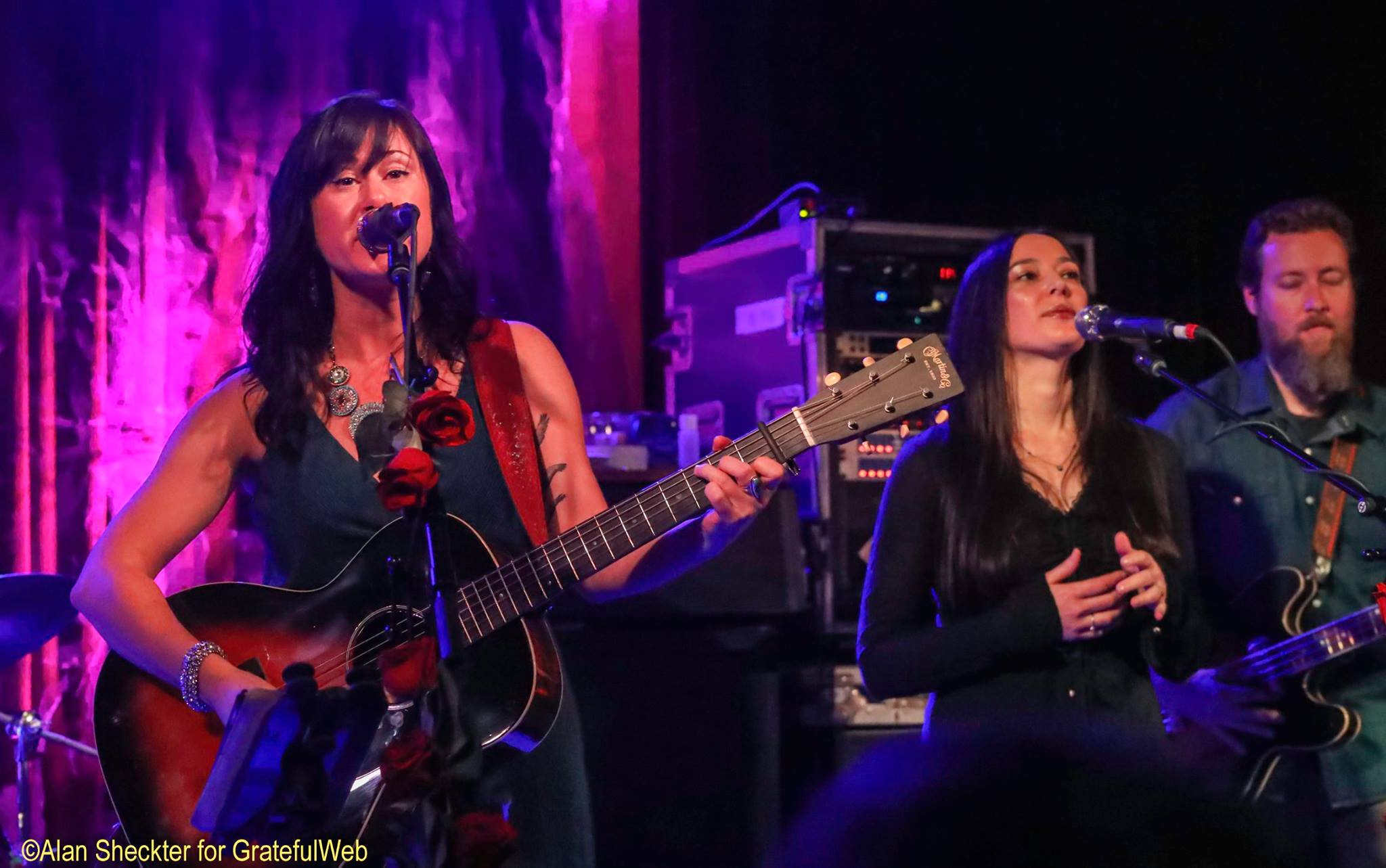 Throughout, Peck was in fine, pitch-perfect voice and her guitar play was melodic and rocking, while never attempting to dominate. Peck sported an acoustic guitar in the first set before going electric in the second. With musicians to her left and musicians to her right, all players' eyes were on Peck for lyrical and musical prompts. All drawn up on a complex spreadsheet, players came onstage and went offstage all through the night, with an average of eight or nine musicians at any given moment. Peck said early on, "Do I have some talented friends or what? So lucky, so lucky."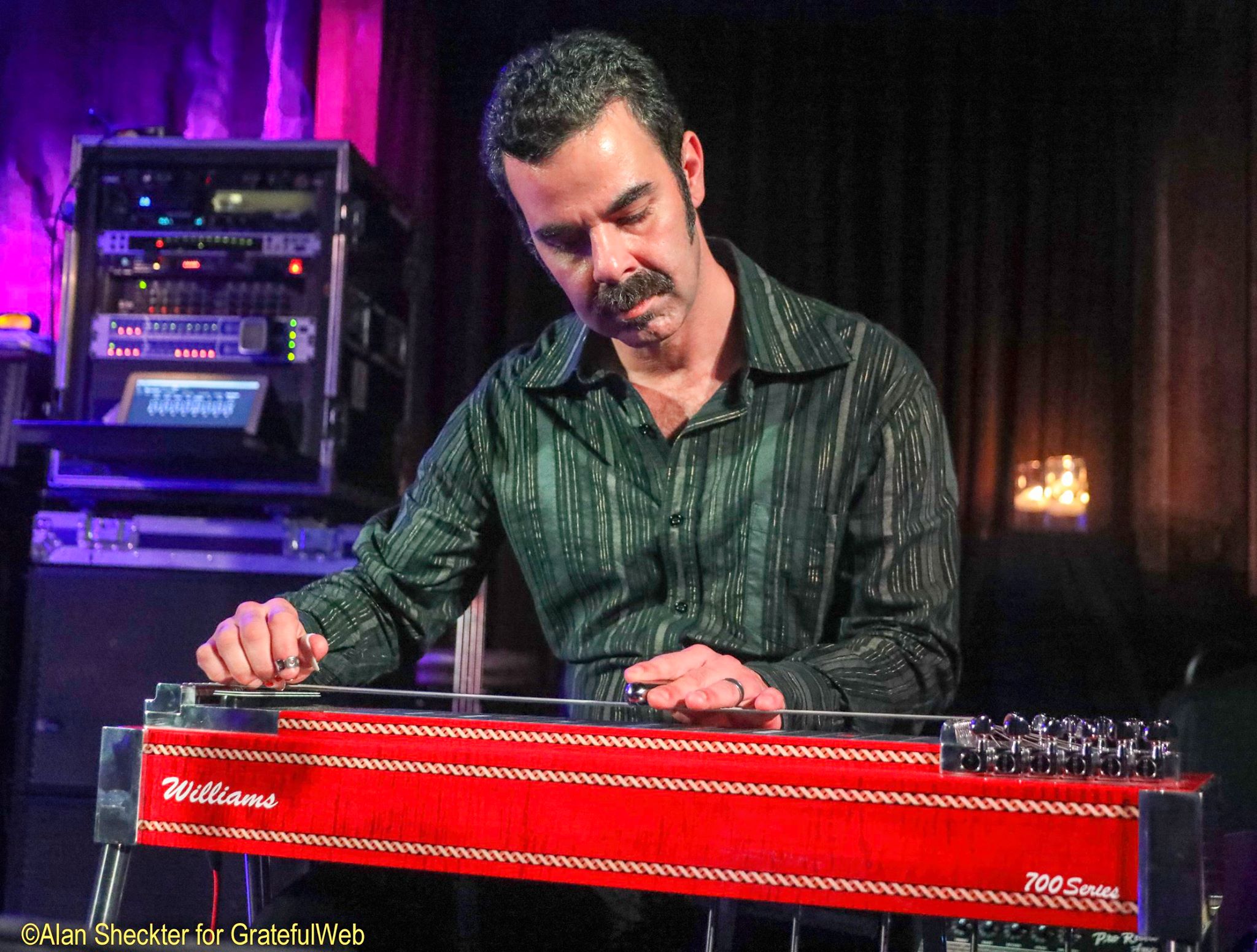 First-set ensemble musicians, some who were not announced beforehand, but all of whom contributed to "Further From The Storm," included Tim Bluhm (keyboards, vocals), Jason Crosby (keyboards, violin), Greg Loiacono (guitar, vocals), Dan "Lebo" Lebowitz (pedal steel and acoustic guitars), James DePrato (guitar), Jesse Bardwell (mandolin, guitar, vocals), and Kevin Hayes (drums). Other first-set players included Peck's Midnight North partner Grahame Lesh, as well as Holly Bowling (keyboards), Jon Payne (bass), Alex Jordan (keyboards, vocals), Sean Nelson (drums) and Jeannette Ferber (vocals). Notably, Peck, Crosby, Bluhm, and Loiacono are all on the talent roster at the Blue Rose Music artist collective.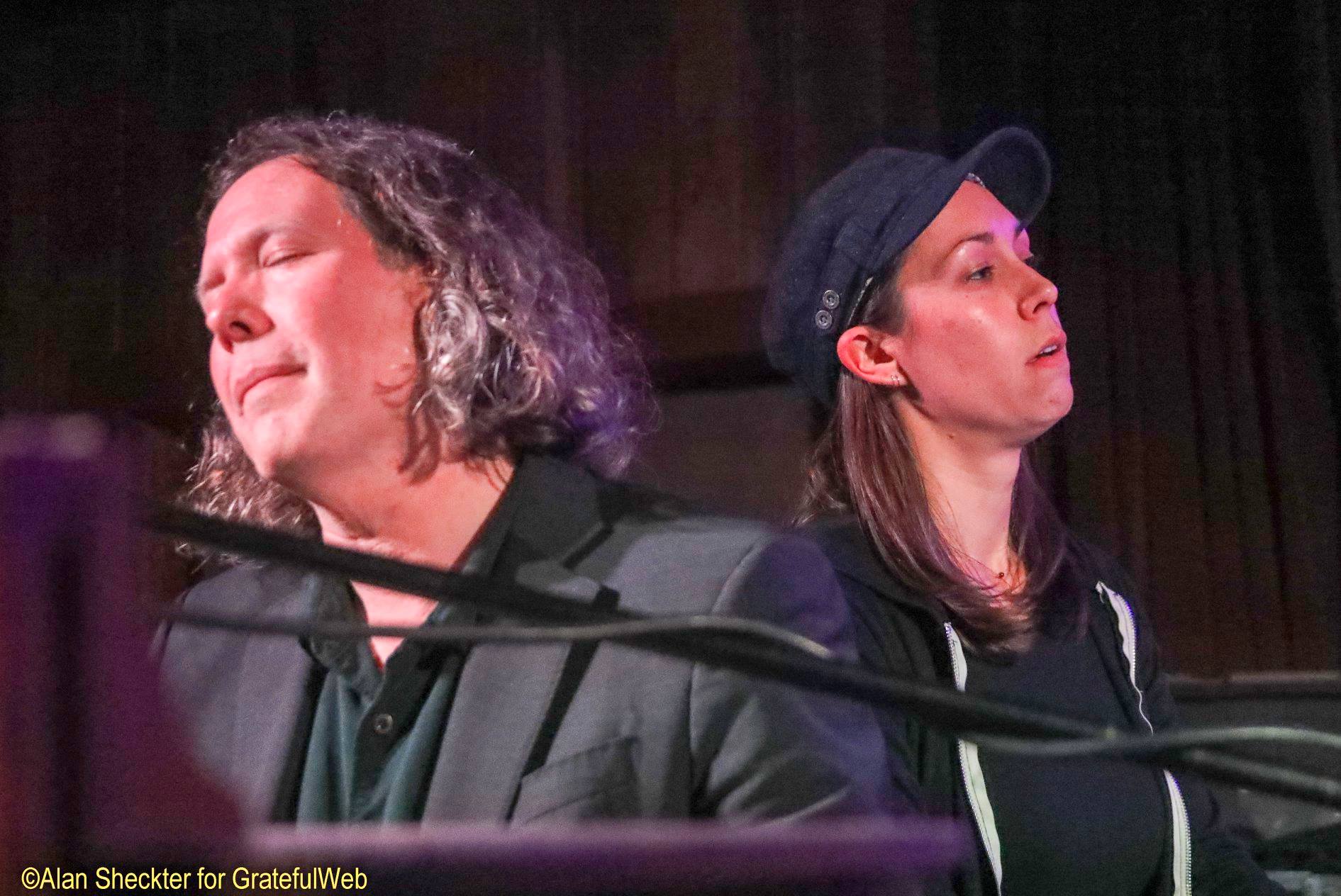 The second set began with Gillian Welch's twangy "Tear My Stillhouse Down," which included nice jams by both Bowling on piano, and Lebo on pedal steel, as well as a dual guitar jam by DePrato and Grahame Lesh. Next, another friend of Peck's, guitarist Danny Click, joined the band on lead slide guitar for a reverential version of John Prine's "Angel From Montgomery," beautifully sung by Peck, with notable keyboard accompaniments by Jordan.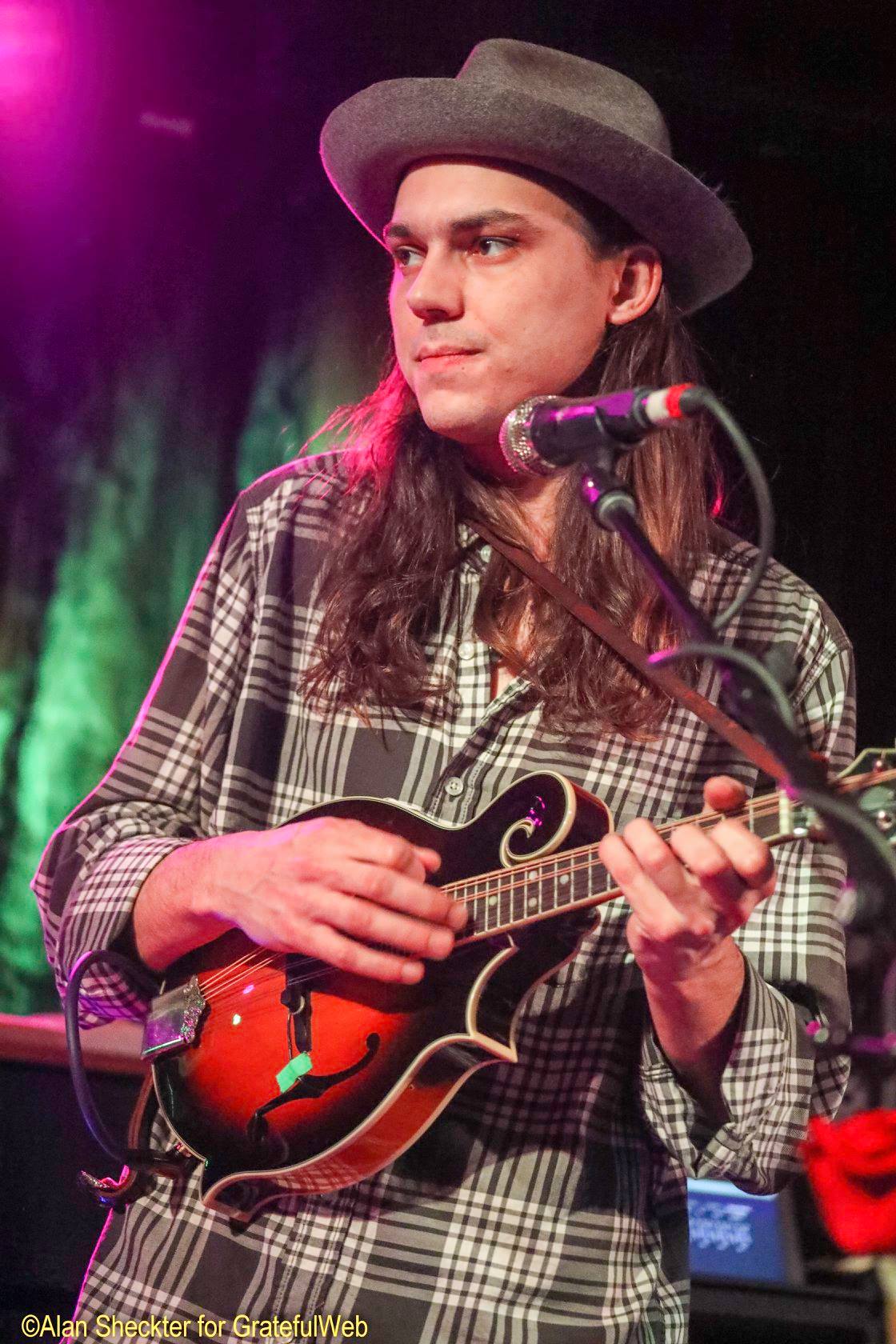 Midnight North's bluesy "Miss M," with Bardwell on mandolin and Jordan on keys, and kazoo, followed. Next, on Waylon Jennings' country-rocker "Good Hearted Woman," Peck and Bardwell sang as a duo while strumming guitars, with outstanding solo passages by Crosby (keys), Lebo (pedal steel), and Grahame Lesh (lead guitar).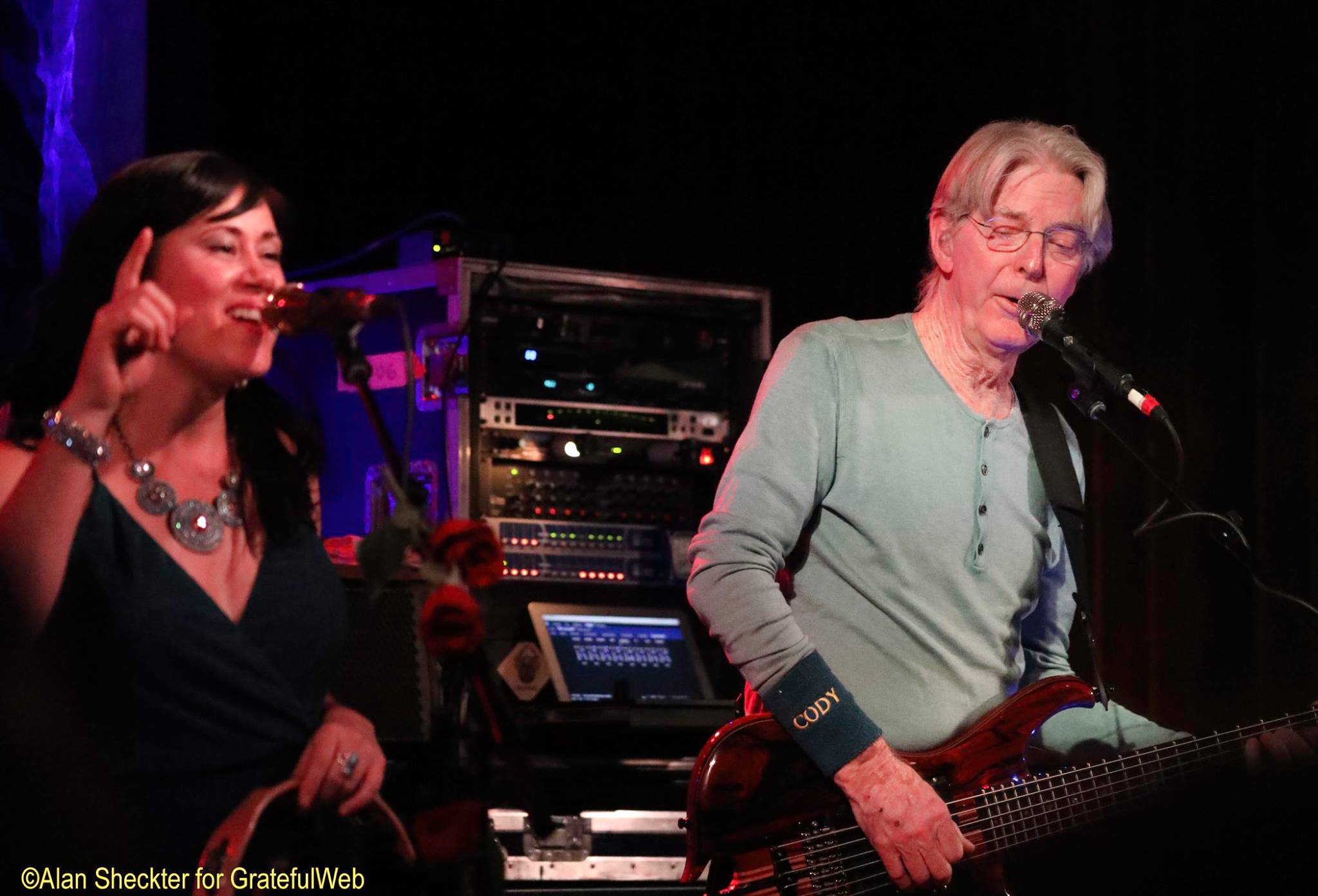 Phil Lesh and Stu Allen got into the act next – Phil giving Peck a sweet kiss on the cheek on the way to his bass post. As they tuned up, Peck addressed the crowd. "Some of you are regulars around here, and some of you may have never been here before," Peck said. "So, I just wanted to tell you a little bit about Terrapin Crossroads. It's really one of the coolest places on the Earth. And a big hand for Phil Lesh and his wife, Jill Lesh, for making this place a reality. A lot of times in the music business, it's kind of like, musicians against musicians, you're competing. At this place, there's no competition. It's all about love and community, and working together, and inspiring each other – and this is the result."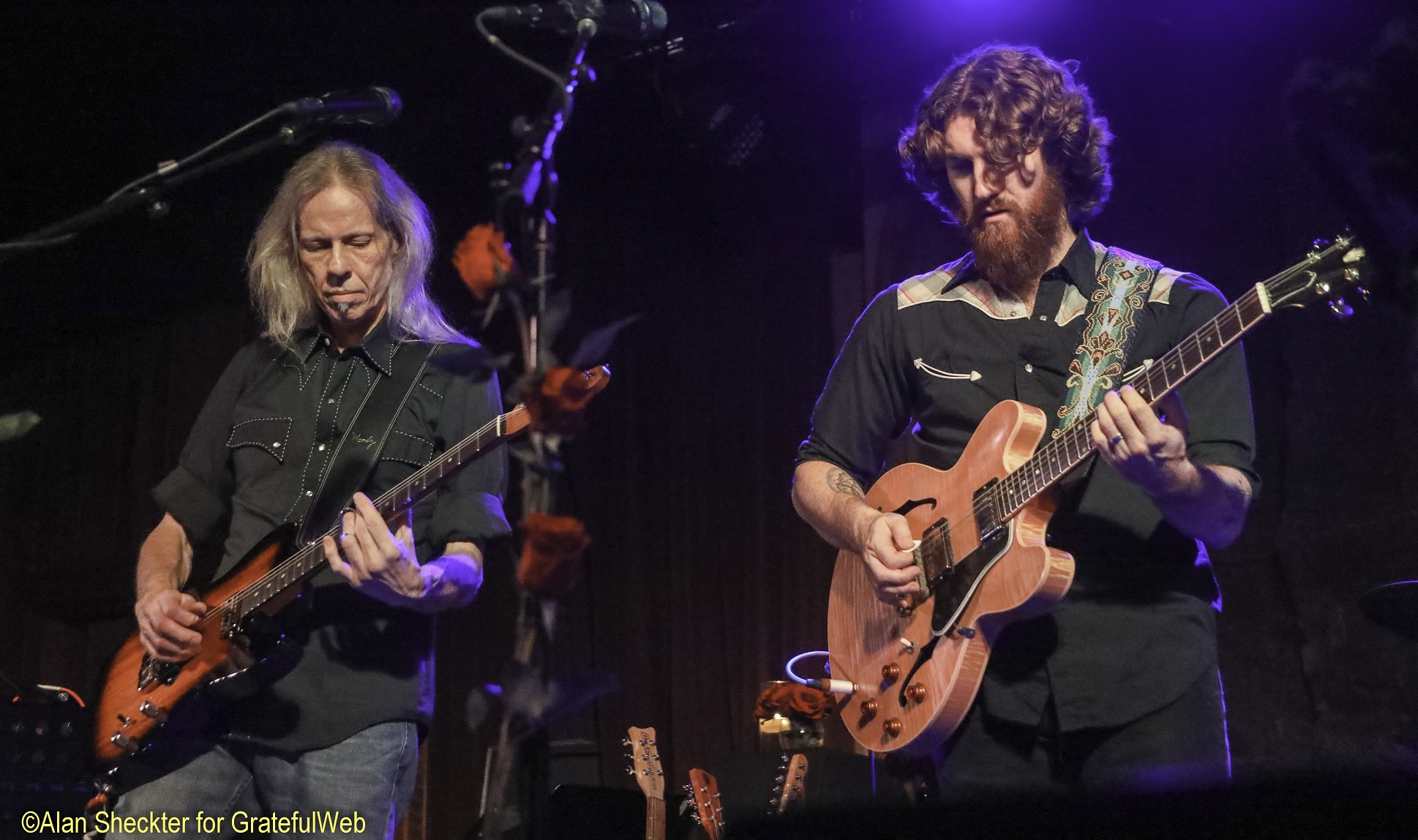 Once ready to go, Allen delivered tremendous lead vocals (with Peck offering backup vocals) on a poignant version of Merle Haggard's old prison-life ballad, "Sing Me Back Home," a tune that Phil and The Grateful Dead used to perform occasionally way back when. As an unannounced guest, Allen's work for the night was done, but Phil Lesh kept playing in the band till set's end, including the next one, Midnight North's ballad "Greene Country." The Dead's crowd-pleasing "New Speedway Boogie" came next, with Phil playing a dominant role on bass and contributing backup vocals to Peck's lead, Grahame and Lebo's work on guitars, and Bowling and Crosby's dual keyboards. The second set closed with "Keep Your Lamps Trimmed and Burning," the old spiritual recorded by many, including Blind Willie Johnson in 1928 and Hot Tuna in 1971.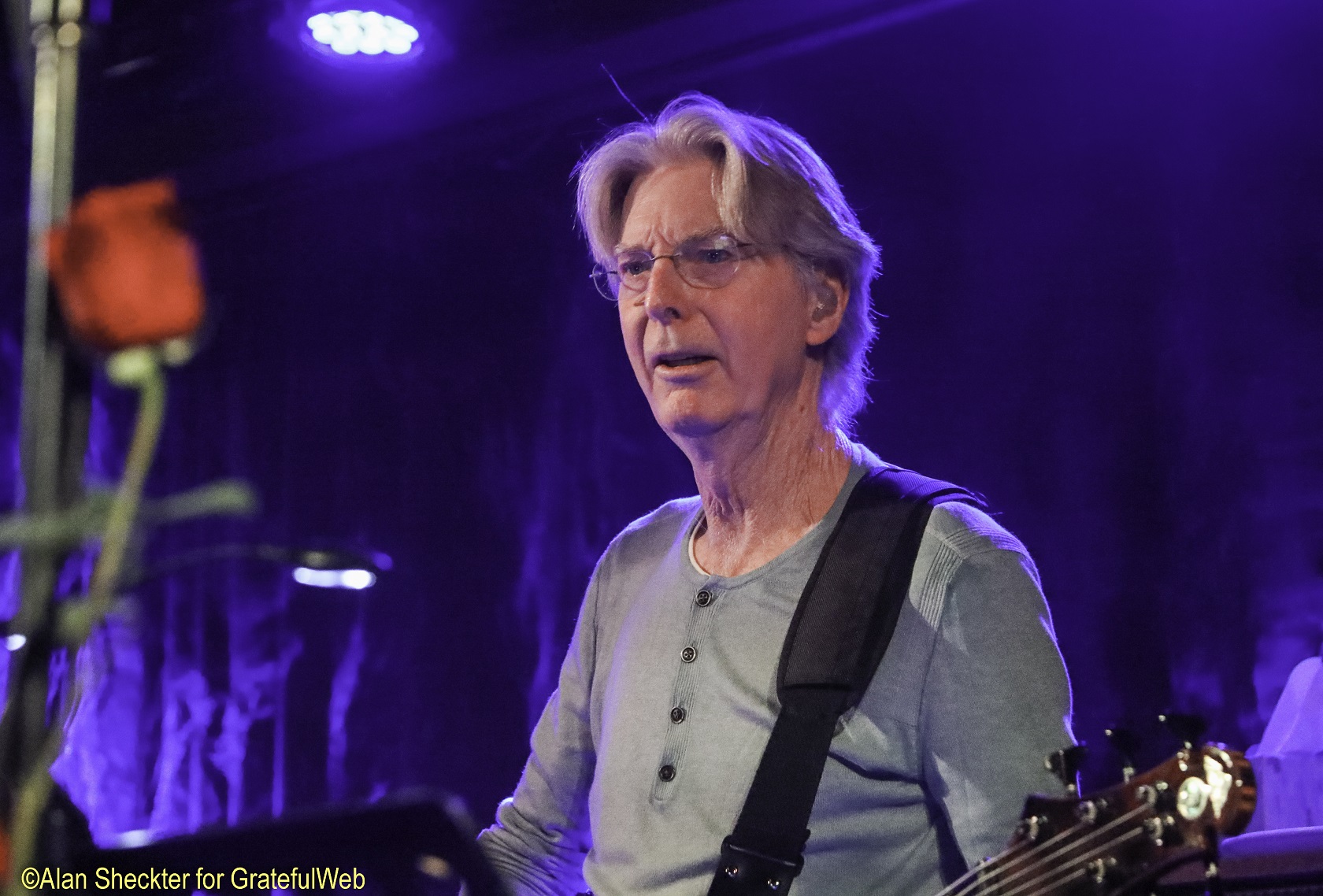 The double encore, which included 11 people onstage including Scott Law, who had just finished up playing a couple of sets over at the Terrapin Crossroads bar/restaurant, consisted of the Midnight North ballad "The Right Time," followed by Gillian Welch's "Look at Miss Ohio."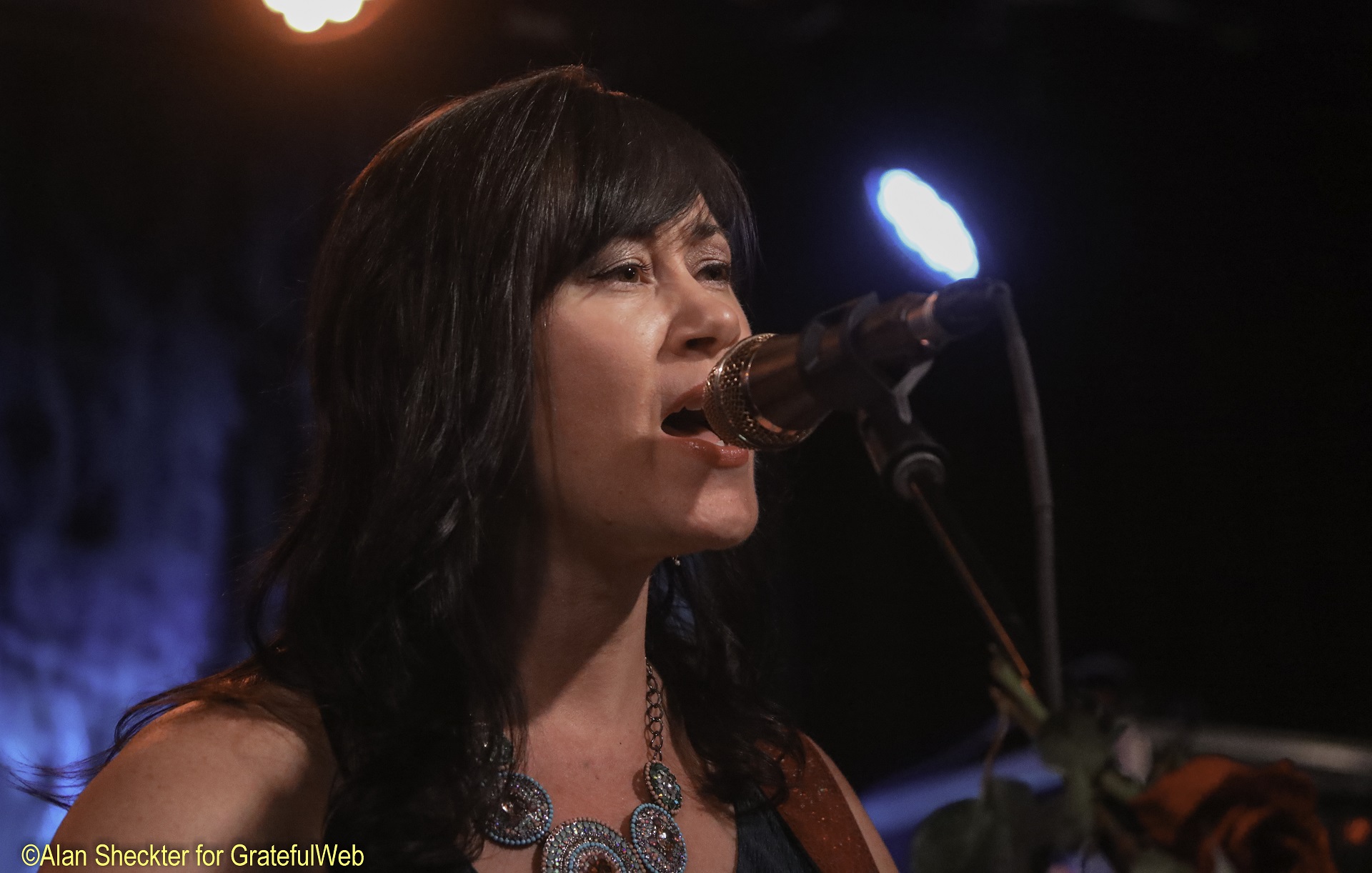 This musical evening was a long time coming for Peck, and she was more than ready. She deserves whatever increased success comes her way. As a final note, posters were on sale, proceeds of which were to go to victims of northern California's Camp Fire.