Texas Blues Guitar slinger Gary Clark Jr. returned to the Fillmore Miami Beach on Saturday March 9th, off the heels of a Saturday Night Live performance in the middle of February. Clark and his 4- piece backing band, are out on the road promoting his latest release and third studio album "This Land" (Warner Brothers Records).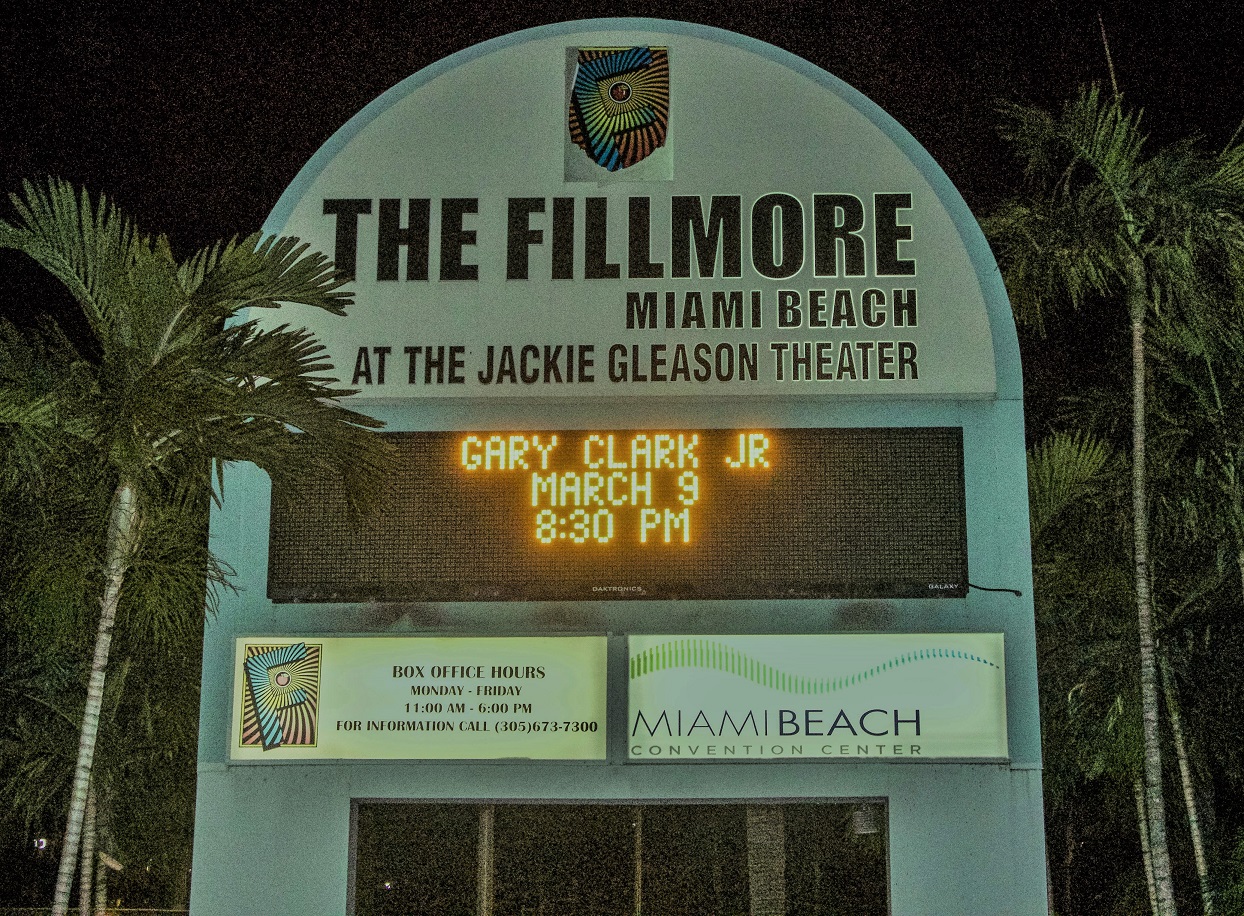 Clark, 35, tackles racism and the current administration with the title track "This Land". He recently purchased a ranch outside of Austin and a neighbor, to put it mildly, found it hard to believe a man of color could own such a place. It's a far cry from Neil Young's "Old Man", an ode to the elderly caretaker of the California ranch he purchased as a young man. Clark pulls no punches with lyrics "50 acres and a model A, right in the middle of Trump Country"
Nigga run, nigga run
Go back where you come from
Nigga run, nigga run
Go back where you come from
We don't want, we don't want your kind
We think you's a dog born
Fuck you, I'm America's son
This is where I come from.
Fitting so, "This Land" is melting pot of genres as demonstrated on the title track with its bottleneck slide opening that segues into a cauldron of techno, hip hop, reggae, funk and rock.
While this is not a traditional blues album by any means, there is blues guitar infused throughout. Fans of the genre will be delighted to hear "Dirty Dishes Blues" and it's Robert Johnson finger-style guitar work that is slightly distorted to perfection. "What About Us" features a Rolling Stones sounding rhythm section with some tasty Mick Taylor-ish lead guitar work on top. "Gotta Get Into Something" is Ramones inspired romp while "Feeling Like A Million" features a fast paced reggae beat. Clark's falsetto work is prevalent throughout the album and maybe none more so that on the power chord ballad "Pearl Cadillac".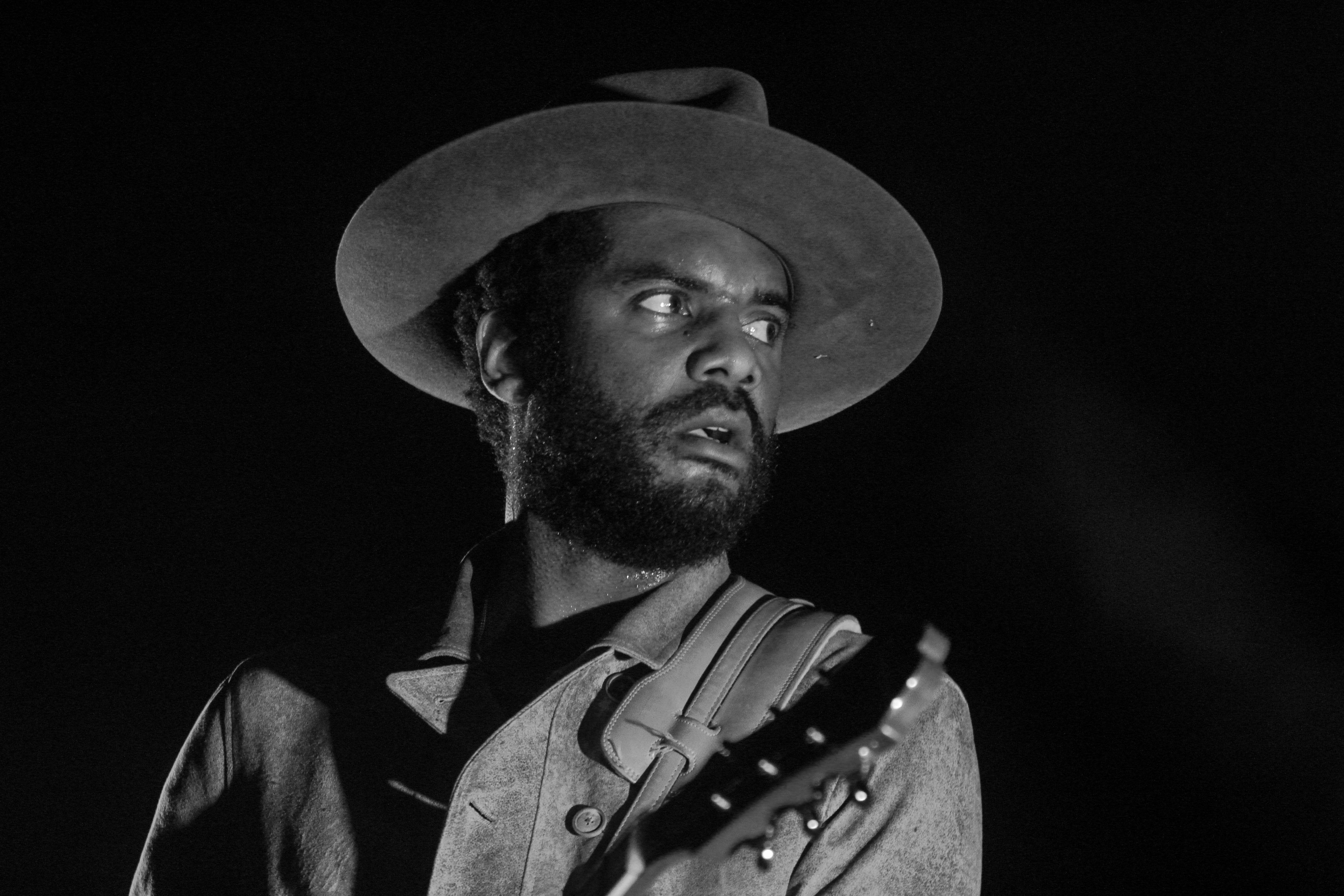 As part of the soundtrack to the movie "Justice League", Clark covered the Beatles "Come Together" and it became a hit as well as his perfect choice to end his shows with in that it seems to give us all a sense of hope, but only after a truthful recognition of society ills, both past and present.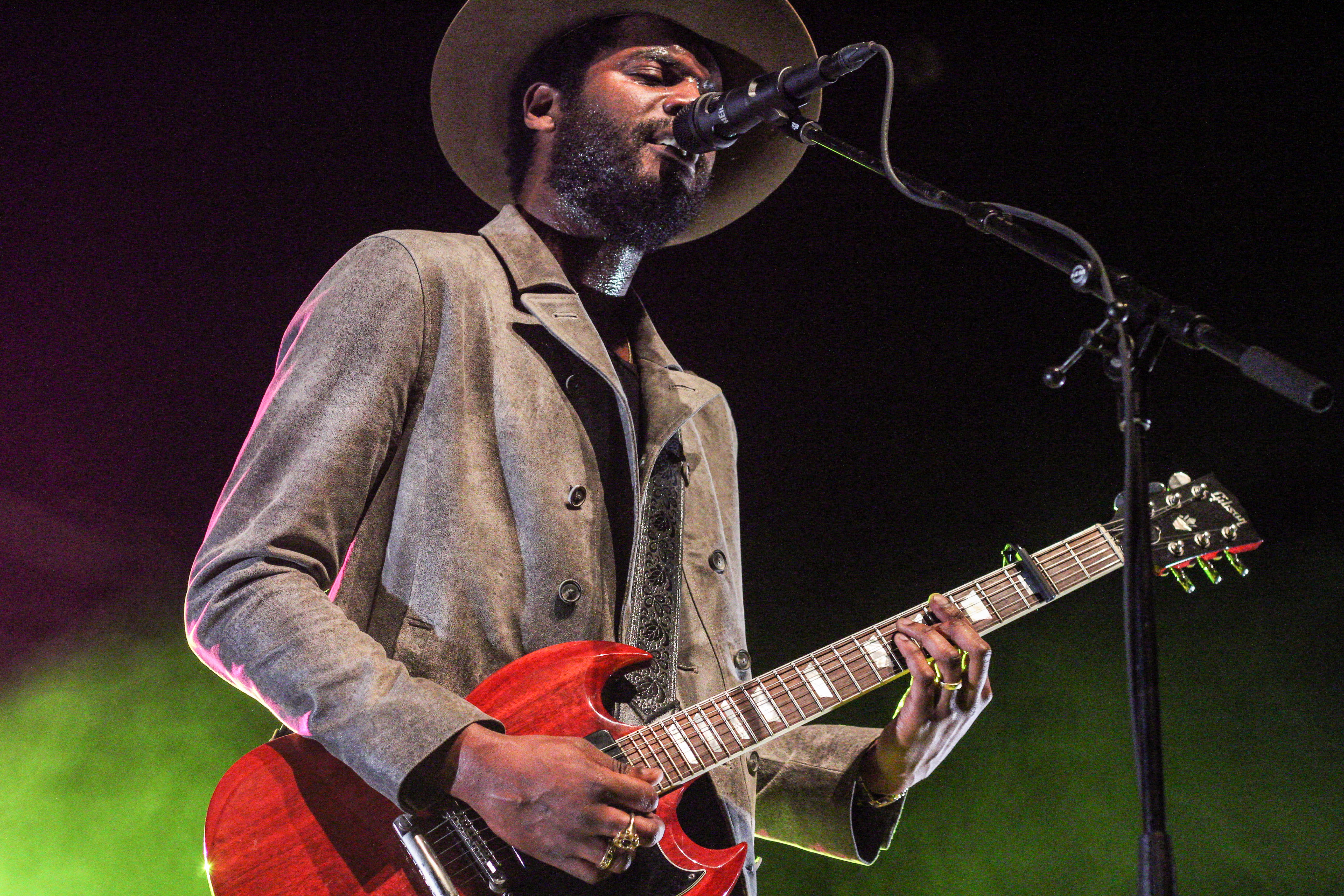 Catch Gary Clark Jr. live if you can. You won't regret it!