The veteran cast, all-star group of talent called the Greyboy Allstars is back on the road in support of their newest album entitled, Inland Emperor, which the tour is aptly named after. They started it all off with this two night run at Cervantes Masterpiece Ballroom, which is one of my favorite indoor venues in Colorado. The opening band was the New Orleans funk powerhouse Dumpstaphunk.
Dumpstaphunk led off the night with a high energy set full of many musical delectables. This band knows how to bring it. The multi-instrumentalist Tony Hall is mesmerizing to watch on stage because of his bug eyed stare and tremendous amount of talent. The double bass slapping and wah wah along with the soulful funky singing of Nick Daniels III and drummer Nikki Glaspie is enough to bring any house down.  They added a very nice combination to bands to round off the night full of high energy music.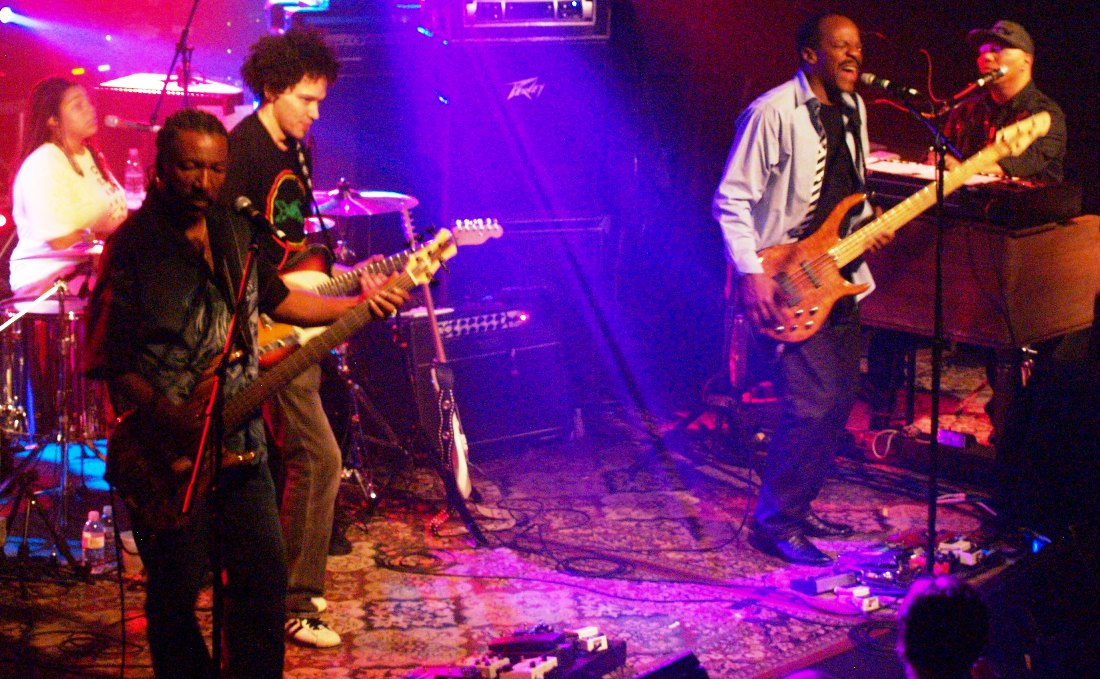 The Greyboy Allstars came on pretty late in the night, but they were prepared to keep us all moving throughout the night. Karl Denson, the saxophone player who is the leader of most of the bands that he plays with walked on sporting a red cardigan and glasses.  Most of the songs played on the night were new and off their new album, but their first set was the perfect combination of a slow to fast and then super funky progression through "Still Waiting" from the Allstars last album called "What Happened to Television?" Towards the end of the first set, Elgin Park, aka Mike Andrews, ripped one of the sweetest Wes Montgomery sounding solos I have seen in a long time. This is my favorite part of every Greyboy Allstars song or show. Through all of Park's experience with producing music in his California studio, he has an uncanny ability to show greatness on the stage.  To end the first set, he even sang a new song before they took a short break.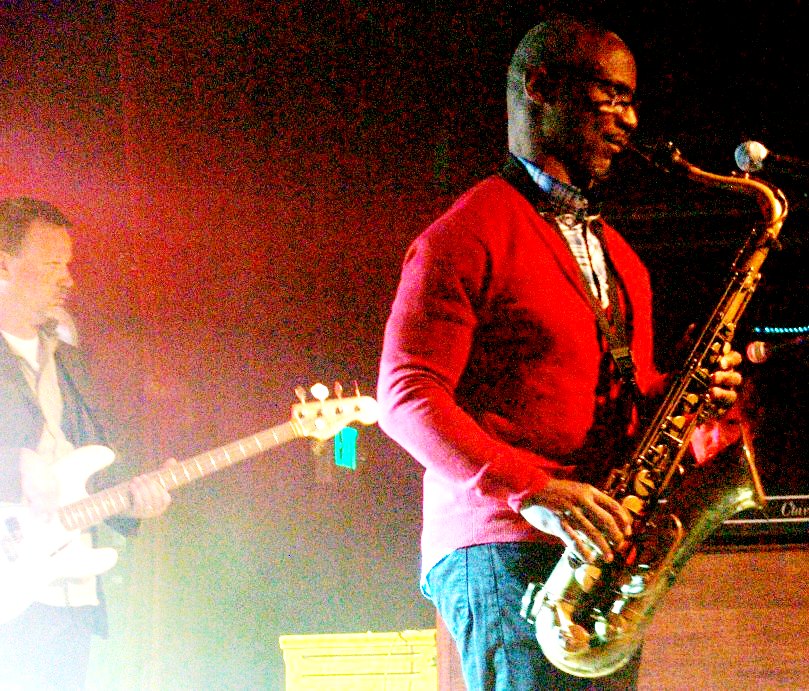 The second set did not build to a climax like the first one. It came out swinging. The first song was a nice Michael Jackson medley, and the rest of the set kept the momentum alive. With the perfect mix of acid jazz, funk, and their own unique sound, this show was a lot of fun. Robert Walter, as always, keeps the funky sounds sliding through the keys, and as the show came to a close I was reminded again of how much I love this band and this venue. With a two night run at Cervantes to open up their tour, which leads them through the festival circuit, the Greyboy Allstars should continue to make people dance and pick up their new masterpiece, Inland Emperor.