Few musical journeys spanned as long and varied as Jorma and Jack's. As pioneers of the premier San Francisco electric sound with Jefferson Airplane, something else much bigger was meant to spawn and thrive for decades to come. Jorma Kaukonen and Jack Casady have held the foundations of their lifelong band and partnership Hot Tuna together for over forty-three years. It was born out of the Airplane's B-sets back in the Fillmore East/West days. The rest of the band would take a break while Jorma & Jack would play acoustic pick tunes from the old blues canon. Reverend Gary Davis, Leadbelly, Robert Johnson; all the founder's works were given further examination and elaboration during Tuna Sets. That was in 1970, and since then the "spinoff" project has become so much larger than the San Francisco sound. Whether acoustic or electric, Jorma, Jack and mandolin/guitar virtuoso Barry Mitterhoff have continued to play to uniform critical and audience acclaim. It's truly a blessing to have this unit in tact and performing incredibly after all these years. Since the beginning, collaborators from San Francisco and beyond have contributed to the Hot Tuna band. Fiddle-man Papa John Creach is captured brilliantly on the band's classic live album "First Pull Up, Then Pull Down" and since then old friends like Pete Sears, Michael Falzarano and Bob Weir have been featured in the lineup amongst many others.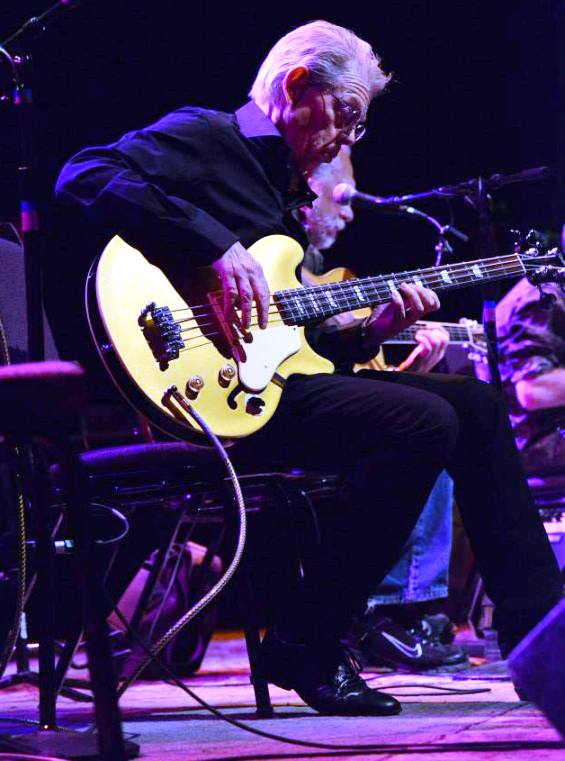 Lucky for devotees in Colorado the band announced a special engagement Boulder Theater performance featuring guitarist Steve Kimock. The rock-fusion guitarist was once dubbed by Jerry Garcia as his "favorite unknown guitarist" and since then has become known as a legend. His stints in the bay area super group Zero, Heart of Gold Band, The Dinosaurs, and his own Steve Kimock Band have built him a highly reputable fan base. Steve took a break from his current touring schedule to sit in with Jorma, Jack, and Barry for one special evening of blues music. Having witnessed both electric and acoustic Tuna, my favor falls with the latter. You can hear the building blocks of the blues present, all of Jorma's nuanced pick techniques preserve the old Delta Blues, much of which has been obscured in modern music. Jack Casady's thunderous bass style weaves melodic landscape and form behind Jorma and Barry's progressions. Tuna is a beautiful collection of originals and canonical material than spans the length of 20th Century American music history.
The acoustic trio of Jorma, Jack, and Barry came on and played a few songs before introducing Steve. The folks in the crowd seemed to be generally aged close to the members of Hot Tuna and seemed wildly enthusiastic and familiar with all of their beloved standards. As mentioned before Reverend Gary Davis was a huge influence on Jorma and much of the canon that Tuna embraces is his work. "Light of this World", a rare rendition of "Baby Let me Lay it on You" (famously covered by Bob Dylan on his solo-debut), and "True Religion" all made lively appearances last Saturday night. When Kimock was welcomed onstage, he fit right into the groove, respectfully working his distinct steel slide work into a weave with Jorma, Jack, and Barry. Jorma lit up, exchanging glances with his old pal Steve. The two have collaborated before with numerous projects over the years including one of Phil Lesh & Friends most triumphant lineups circa 1999. Kimock is a master of all things slide; dobro, steel pedal, and steel slide tones are all incorporated in addition to his dexterous picking abilities. Still, he kept a respectably contained presence and even at the behest of Jorma and Jack still kept a modest presence. About halfway through the performance Jorma, Jack and Barry left the stage, allowing those in the crowd who had never witnessed Kimock's solo abilities to discover a diamond in the world of music. Steve's solo segment lasted well over ten-minutes and left the crowd dazzled.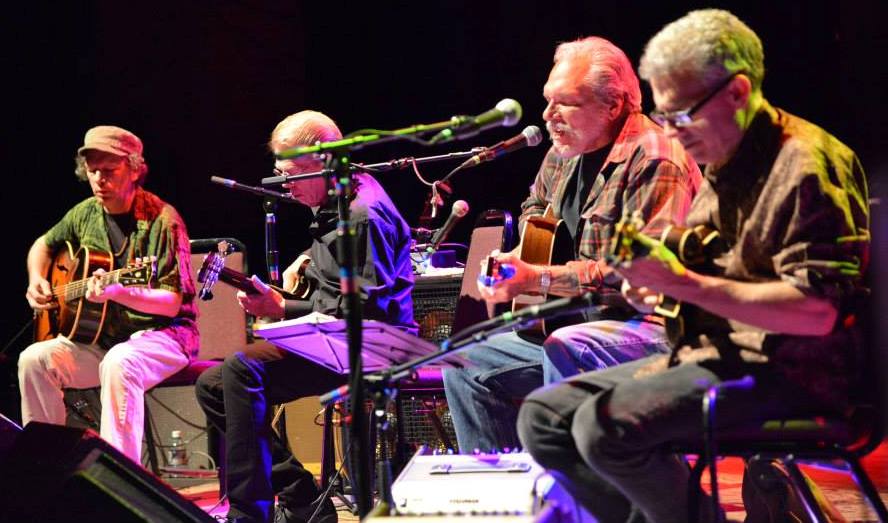 Another great quality of acoustic Tuna is the pleasure of seeing Barry Mitterhoff play his best on acoustic mandolin. I've seen Barry with acoustic Tuna before, and his chemistry with Jorma and Jack is best captured in this setting. The quartet broke out a rare acoustic rendition of the Jefferson Airplane original "Good Shepard." With haunting vocalizations from bluesman Jorma sprinkled amidst complicated jam progressions and changes, this was a highlight of the evening. Hearing Tuna's rendition of the chain gang standard "Nine Pound Hammer" (popularized by Mississippi John Hurt amongst others) was a first for me, as was a special encore of the Jorma Kaukonen instrumental "Embryonic Journey." Though originally recorded as a brief instrumental on the Airplane's first album Surrealistic Pillow in 1967, the song had actually been written years before. The rest of the band encouraged Jorma to put it on the record, and he did. The brief encore was more powerful than anything else I could have imagined them closing out the show with.

What a rare pleasure it was to see the legendary Steve Kimock combine forces with the most important American blues-roots band still performing. The Boulder crowd had the sole pleasure of witnessing this little stop on Tuna tour, and for that, we are eternally Grateful. I do wish Jorma & Jack would play more in Colorado, but when they come through its always an occasion that brings you back to the last time you saw them. Thanks to the band for letting us snap close-up shots of this important performance.