For those who think summer hasn't hit the City by the Bay yet, they must have missed Saturday's Phono Del Sol festival in San Francisco's Potrero Hill. Live music and sun enthusiasts alike poured into Potrero Del Sol Park for an undeniably summer day filled with good food, great music, and every color of imitation Ray Bans imaginable.
Crowds huddled together in the sparse supply of shaded areas, but the 75 degree sun drove most people to settle on the lawn surrounding the stage. Kids flooded the playground, giddy with energy and unfazed by the blinding sun. On San Bruno Avenue, the street was filled with carnival games—teacups, a rock climbing wall, and a bounce house—and six local food trucks. There was even a beer garden (because what is a music festival without beer?), complete with a bowling lane. Phono Del Sol's aim to please everyone was evident—and successful. Even those who frequent the city's only skate park were encouraged to come by and skate business-as-usual, which they did (only this time with a killer live soundtrack).
Phono Del Sol is the brainchild of The Bay Bridged and Tiny Telephone (owned by renowned recording artist John Vanderslice), two of the Bay Area's biggest local music enthusiasts, so it only makes sense that the festival boasted some of the best local bands. Oakland natives Mwahaha opened the show with haunting vocal effects and synth-heavy warped pop jams. The crowd was trickling in as they played their set, but they paid no mind and jammed their sweaty hearts out. Sea of Bees took the stage next, their sound bringing a breeze to the sweltering day with soft, elegant vocals and a slight twang to the guitar. Festival MC Broke-Ass Stuart knowingly dubbed them "make out music." La Sera followed, playing an energetic set of tried-and-true pop rock, with lead singer Katy Goodman (who also moonlights in Vivian Girls) and both guitarists swaying in time with each other 1950s-style.
As the day went on, the park filled with festival-goers, but it was clear that the crowd turned up to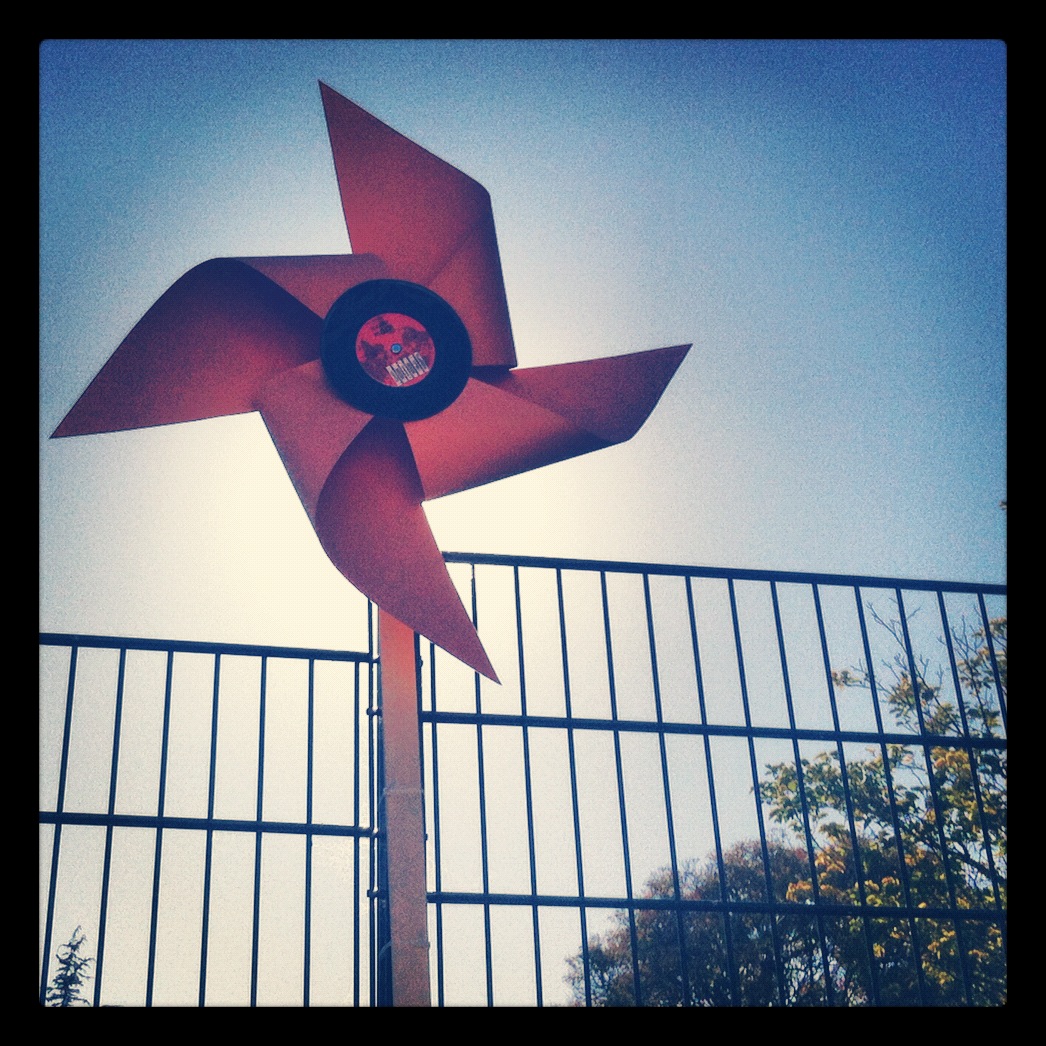 watch some music. Scene-stealers Dominant Legs, playing the last show with their current lineup, delivered a dancey slew of feel-good rock songs. Their number one fan remained eagerly on his knees in the front row for the duration of the set, bobbing his head and mouthing almost every word. Rounding out the festival were Gardens & Villa (darker than the rest of the bands, but in a delightful way), Unknown Mortal Orchestra (pleasant, poppy chaos), and alt-rock kings The Fresh and Onlys, who coined their music as "songs for kids under the age of 5 to dance to." On a cooler day, fans well over the age of 5 surely would have showcased some dance moves of their own.
Phono Del Sol was a self-proclaimed music and food festival, but more than that, it was a festival of love. Those who brought the show to life started setting up as early as 5 am. The amount of dedication that went into making Phono Del Sol the best it could be was made clear from the 50 or so pinwheels that adorned the fences, handmade from construction paper and 45s (which, yes, started to wilt in the heat, but kept spinning until the very end). The usually garbage-cluttered Potrero Del Sol Park was plucked clean, begging folks to bask in the summer sun. The crowd proclaimed their own love by watching every band attentively—each surge to the food trucks or beer garden was timed carefully with the end of an act. Applause was plentiful, and throughout the day, fans frequently ran up to the stage to snap a few pictures of their favorites before scurrying back to their blankets. Sure, if you throw music, food and sun into any park, you can't go wrong, but it takes a solid, caring team (audience included) to make a festival go so right.