This was a very special night for me, and Cervantes Masterpiece Ballroom was packed for one of the most anticipated and creative artistic creation pre-celebrations in a while. It was an official pre-party for the new rock opera called the Portal being performed at the Glitter Dome in Denver. The earth heart tour featured Desert Dwellers, Kalya Scintilla, Eve Olution, Sixis and Yuyu. The busy bill had the night kick off fairly early, and the performers and audience were prepared for a time of transcendence.
Yuyu is a combination of two terrific artists. Cualli and Omega combine an earthy sound with blends of funky bass and drum lines. Sixis is a psychedelic trip through textures of dub and intense rhythms. While these crews warmed up the crowd, Cervantes filled in. There were speakers between bands spreading their positive messages of love and community.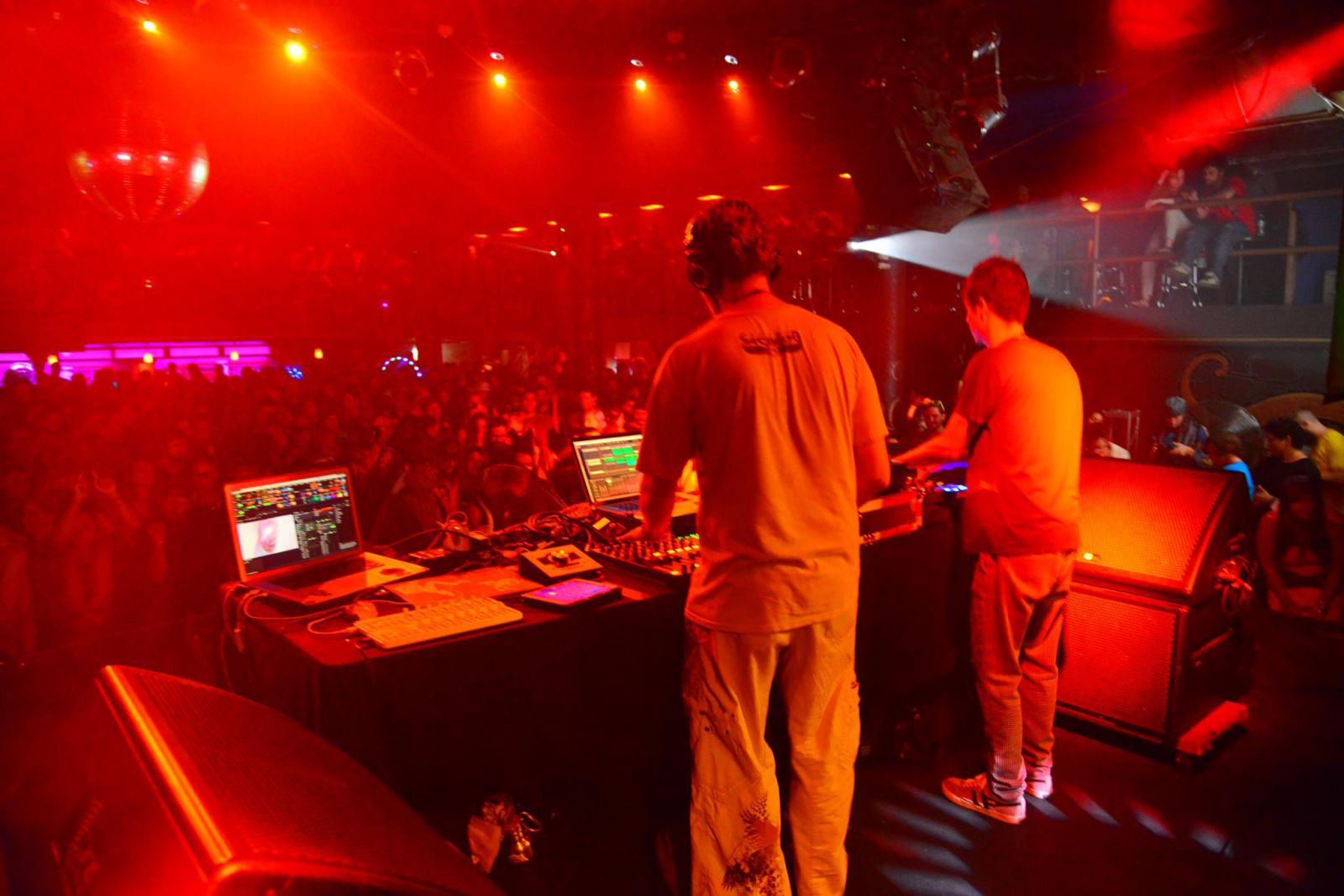 My new favorite duo behind the laptops graced the stage next, and the dance party intensified. I have really enjoyed my last few Desert Dweller experiences. This past summer at Sonic Bloom was one of my favorite shows of the summer. The performance art and foreign sounds make them a unique musical experience for all of the senses. Their world beats and voices that are mixed transcend the listener to another land, which physically feels good to listen and dance to. Amani Friend & Treavor Moontribe share a musical space, and their message is spreading beyond their native California and New Mexico homelands. Their digital productions blend earthy sounds, angelic Indian voices, and spiritual music that allows the dancers to forsake all inhibitions and dance like no one is watching. Their music is suitable for a yoga class, a dance party, or just a relaxing lounge. They take their listeners on a journey, and on this night especially, the feeling of time seemed to have slipped away. I am a big fan of Desert Dwellers music, and I highly recommend listening to this group especially live.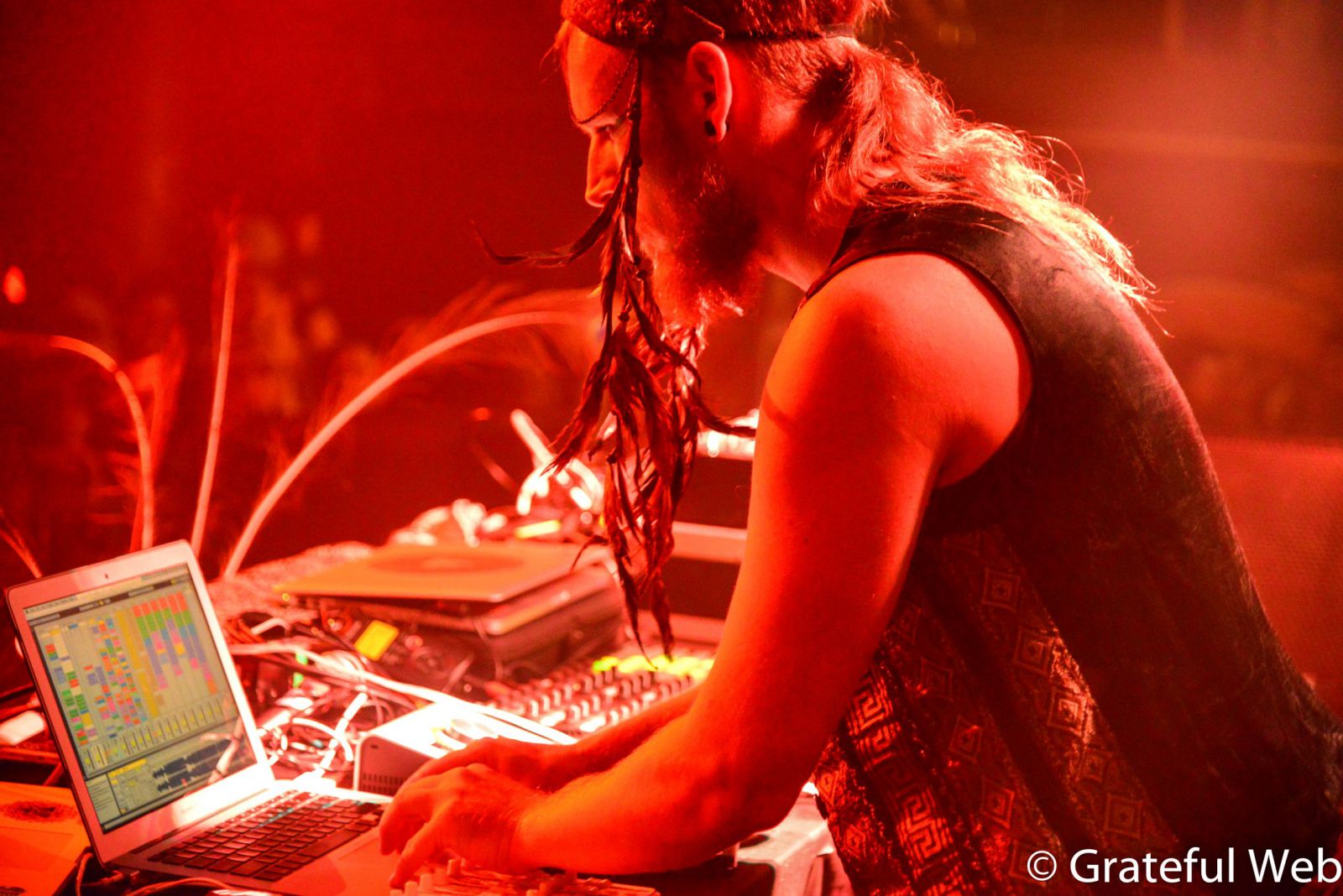 Kalya Scintilla, or Yaegon Lamagier is a DJ from Australia that has put a sound to the abstract aesthetics of his native country. He captures tribal energy and sacred geometry in his performances in a way that aids the audience's transformative spirit. At times his music sounds like middle eastern gypsy bazaar music, which I appreciate greatly. His song "Shimmer" EP as well as a recent string of festival performances has won over the hearts of audiences around the world.
The full house at Cervantes definitely danced their way around the diverse lineup. All of the musicians during the evening played spirit freeing sets. Hopefully, they will all attend the rock opera at the Glitter Dome called the Portal. I saw it this past weekend, and it was a fun story with a lot of great video production and music.