Today's Rhythms on the Rio opened up with heavy cloud cover, promising rain. That's not a good sign with an outdoor festival, but these Coloradoans are a hardy lot and will dance to music no matter the condition. For Blake Himert and his sound crew, though, it's a lot of extra tarping and strategic towel placement, which they already did a bit Friday night. Luckily, what rain we did have was light that came mid-afternoon.
Leading off this jam-packed musical day was the Big River Band, a collective of local musicians who not only swapped instruments, but also vocal leads and back up harmonies. It was a wonder the sound crew could keep on top of all that, but they did with ease. The band started out with Courtney La Zier on lead electric guitar, John Goss (the Creede high school principal) on harmonica, Tommy Speake on bass, Jim Turnbull on drums, and Dean Misantoni playing rhythm guitar left-handed. There also was a group of four singers: Steve Baxter, Malcolm Snead, Ann Pittman, and Johamy Morales.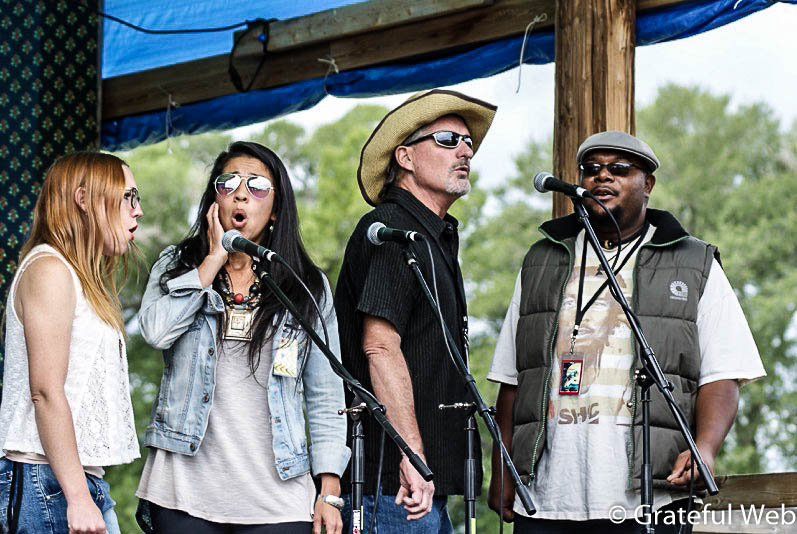 They began their set with a couple of blues tunes, then everything got scattered to the four winds as this band started picking up other instruments, changing musical styles, and taking turns lead singing various songs. They did a jugband version of "Man of Constant Sorrow" that the Soggy Bottom Boys would approve.
Next two of the female vocalists were showcased. Johamy Morales sang a lovely Latin tune, "Primavera," with nice harmonies by the rest of the band (except for LaZier who didn't sing during the set). Vocalist Ann Pittman did two songs next. The first was Kacey Musgraves' "Follow Your Arrow," that was done with whimsy and fun, with Baxter and Snead doing sweet backup harmonies. Then she did Brandi Carlile's "The Story." Very well done.
They moved into some covers with Steve Baxter doing the honors lead singing:
Steve Winwood's "Can't Find My Way Home," Gram Parson's "Hickory Wind," and the Beatles' "I've Just Seen a Face."
Malcolm Snead did his signature funk song, "I'm a Ram," putting thoughts into our heads that we were way too early in the day for. His delivery is always powerful, and audiences love him.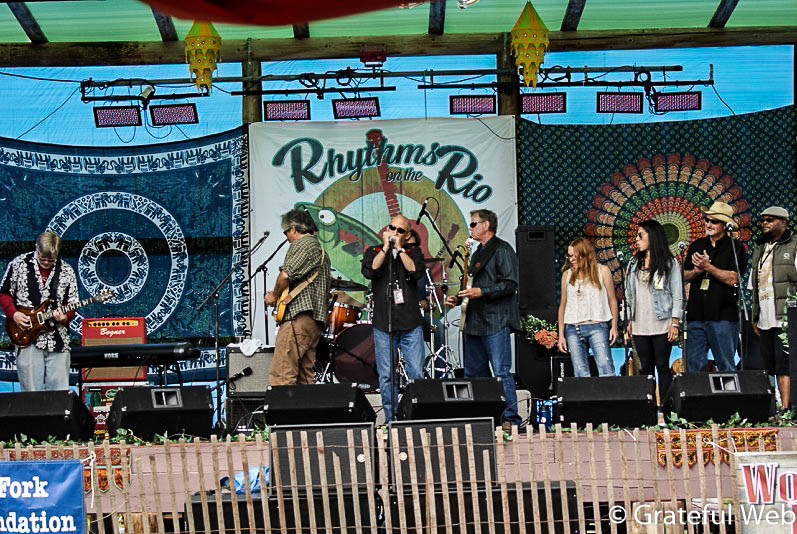 The Big River Band ended with Joe Cocker's "With a Little Help from My Friends," led by Baxter. I thought no one could ever match Cocker's version, but Baxter made me rethink that. It was a flat-strong performance.
The Big River Band, though local, set the bar very high for what followed. And, believe me, the talent that followed today was stellar.
The four-piece Colorado band, Coral Creek, brought original songs and covers done with their stamp on them next. Chris Thompson (guitar and vocals) and Bill McKay (keys and vocals) wrote all of the originals, songs dealing with life, reminiscences of childhood, and even a somewhat irreverent but heartfelt song about God. The songs ranged from pure country to blues to rock. I especially enjoyed McKay's song, "Way Back" and Thompson's tune he co-wrote with his daughter called "God Is Pink."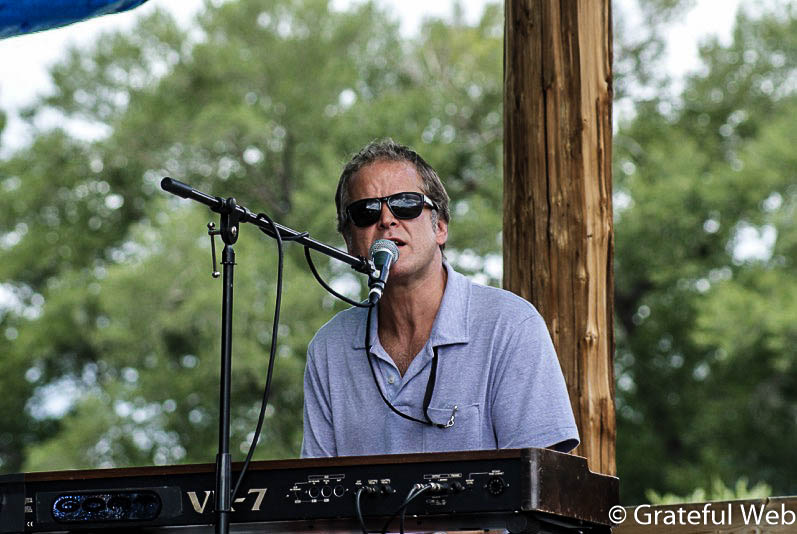 McKay, formerly of Leftover Salmon and the Derek Trucks Band, is a consummate performer. His keyboard playing is varied, representing everything from roadhouse piano to bluesy honkytonk to New Orleans' Professor Longhair's style to blasted-out rock and roll. McKay's vocal delivery also is varied. Sometimes he sounds like Jim Messina and Richie Furay from Poco, and at other times it's uniquely Bill McKay, whether he's leading a song or backing up Chris Thompson.
The covers Coral Creek chose were outstanding and showed off all of the band's chops. Rob Garland (bass) and Jack Watson (drums) ran with the shifts in musical styles, whether original or cover. I loved their version of Dylan's "When I Paint My Masterpiece" that they turned into a slow Texas ramble. Peter Rowan's "Midnight Moonlight" was a delight. Their spin on Credeence Clearwater Revival's "Green River" was worthy of the original but most definitely had Coral Creek's stamp on it. And the Dead's "Eyes of the World was breathtaking! Coral Creek wrapped up their set with a kick-butt version of "Jambalya."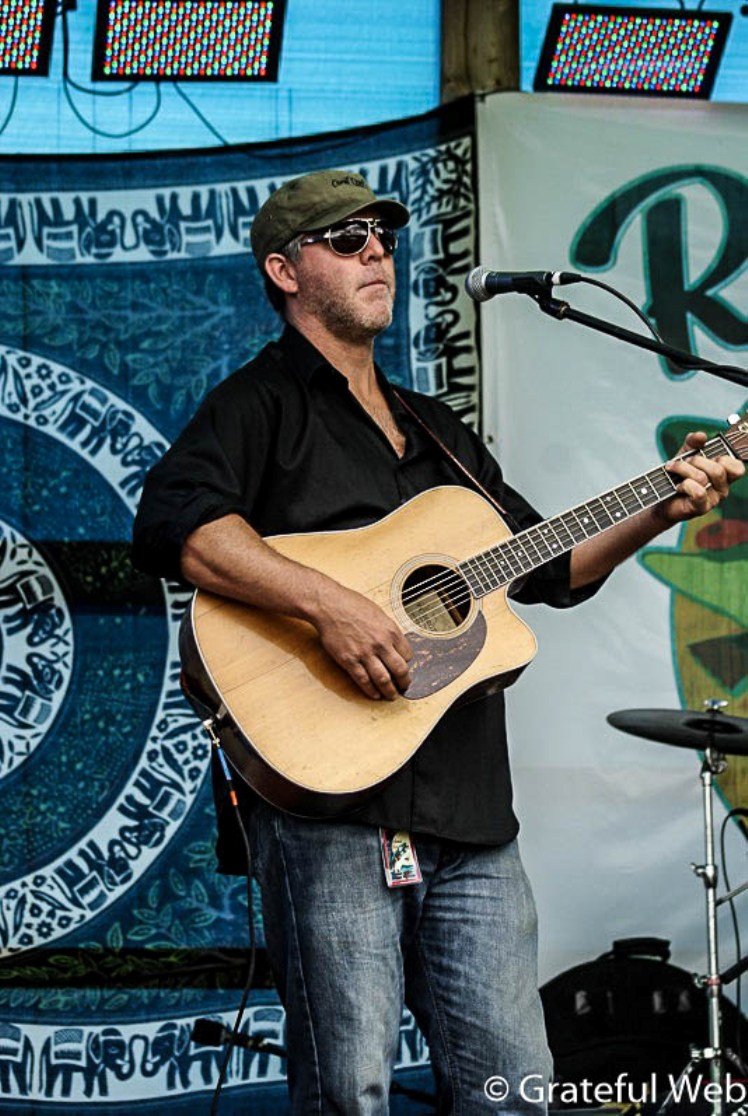 The next band that took the stage today was an astonishing five-piece band from North Lake Tahoe, CA, the Dead Winter Carpenters. Their bio says "The band pushes and pulls at musical boundaries," but that doesn't even come close to what these musicians and singers do. You'd think this was about incorporating various musical genres into their repertoire. What these musicians do, especially Jenni Charles' fiddle playing and Dave Lockhart's upright bass renderings, is incorporate varied musical styles within a single song. That was evident in the second song out off their set list. Charles managed to move from Eastern European violin styles to Celtic fiddle and into bluegrass within that song as Lockhart mixed bowed bass with handwork. At one point during their set, Lockhart set the upright down and picked up an electric bass, showing us how capable he was of different bass approaches.
With little banter between songs, the Dead Winter Carpenters leaped into song after song. Some were country flavored; others were high-energy bluegrass; some were ballads; one was even what I'd call Southern rap—but not like Cowboy Troy. This was more along the lines of a story as in a talking blues tune.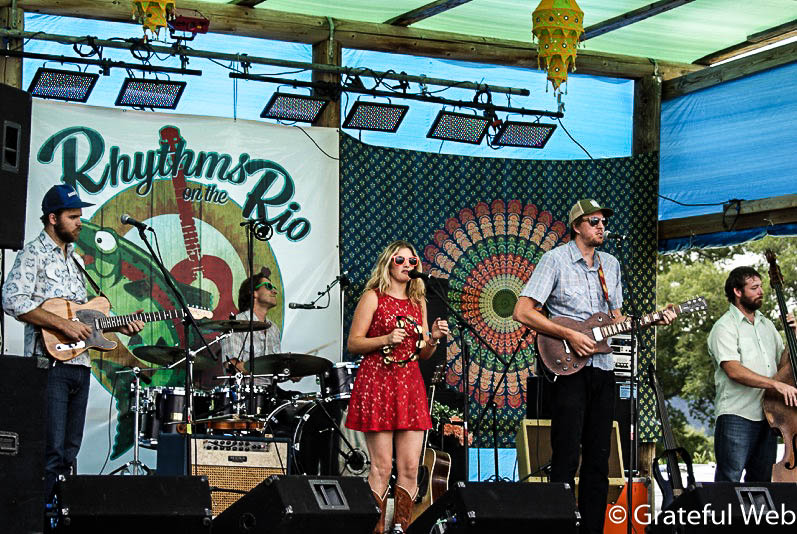 The few covers they did were memorable. The Dead's "Friend of the Devil" was well done. Little Feat's "Willin" was the slowest song they did. Led by Jenni Charles, it was a stand out. They ended their set with a Phish hoedown that made the audience want more.
The most exceptional song they did in their set was called "Cabin Fever" and demonstrated this band's eclectic group mind. It started out with a fuzzed electric guitar lead, reminiscent of Black Sabbath. The fiddle, rhythm guitar, bass, and drums followed, with a little token head banging from band members. This morphed into twangy rocky that changed to ass-kicking country. The whole point of the song illustrated what really happens with musicians have cabin fever.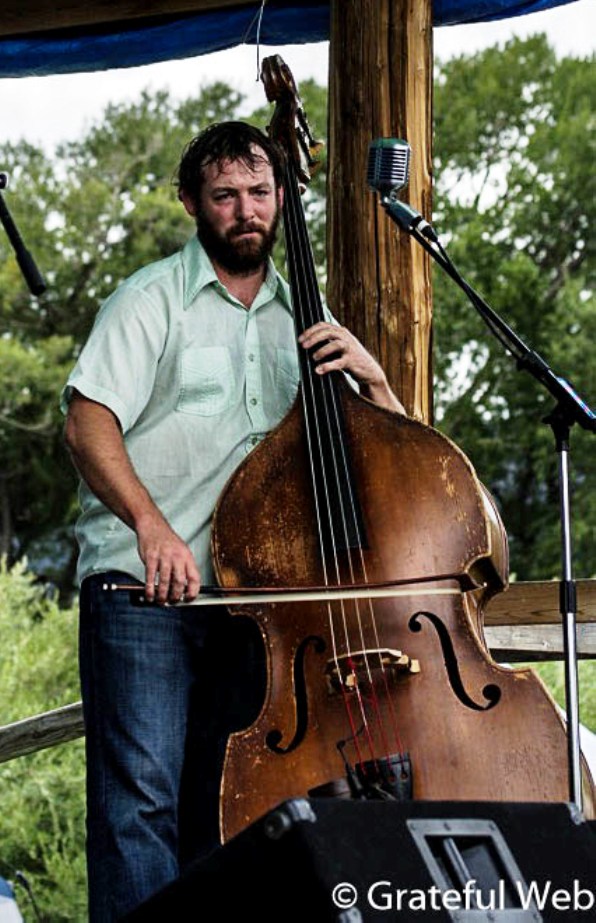 The Dead Winter Carpenters were called back to do a two-song encore. The audience wanted was screaming for it and promoter was eager accommodate and fill time on stage. The band was already running over, but were signaled to stretch their set because some of the band members of the band following them had had delayed flights and were rushing down from Denver to get to their gig on time.
When Hot Buttered Rum finally took the stage next, they were in a different incarnation from what I remembered of them from several years ago. Not only had some personnel changed, but they also were missing their drummer and had added a mandolin player. The drummer couldn't make this tour so they pulled together a string band with the addition of mandolin player, Jacob Groopman of Front Country.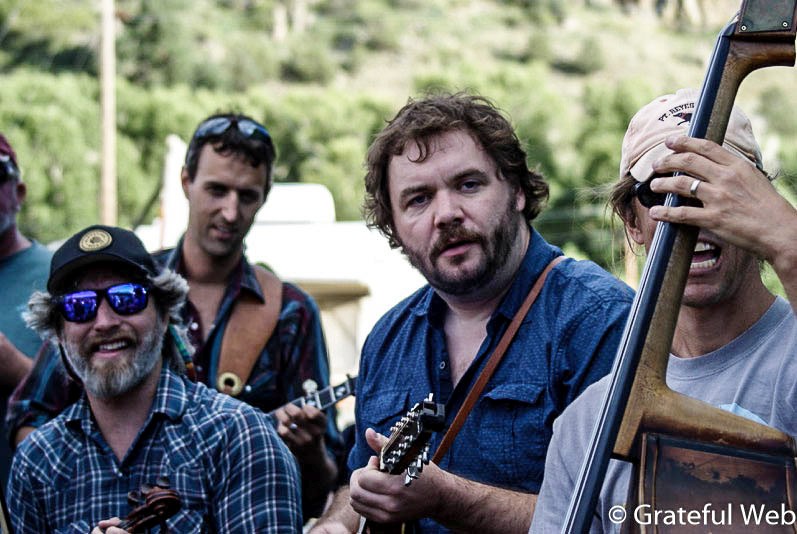 Despite having to rush to the gig, the musicians were at ease on stage. Their song, "Utah," offered clever counter harmonies and instruments playing off or against each other. In another song, there was a hot little interplay between the mandolin, guitar, and bass that switched to bass and fiddle doing musical battle.
They did a song that sounded like an old Stanley Brothers tune but wasn't. Ironically, Hot Buttered Rum band members announced they will go into the studio soon to record some Stanley Brothers songs. The banjo player switched to claw hammer style on a couple of numbers after making that announcement, showing off Ralph Stanley's own roots.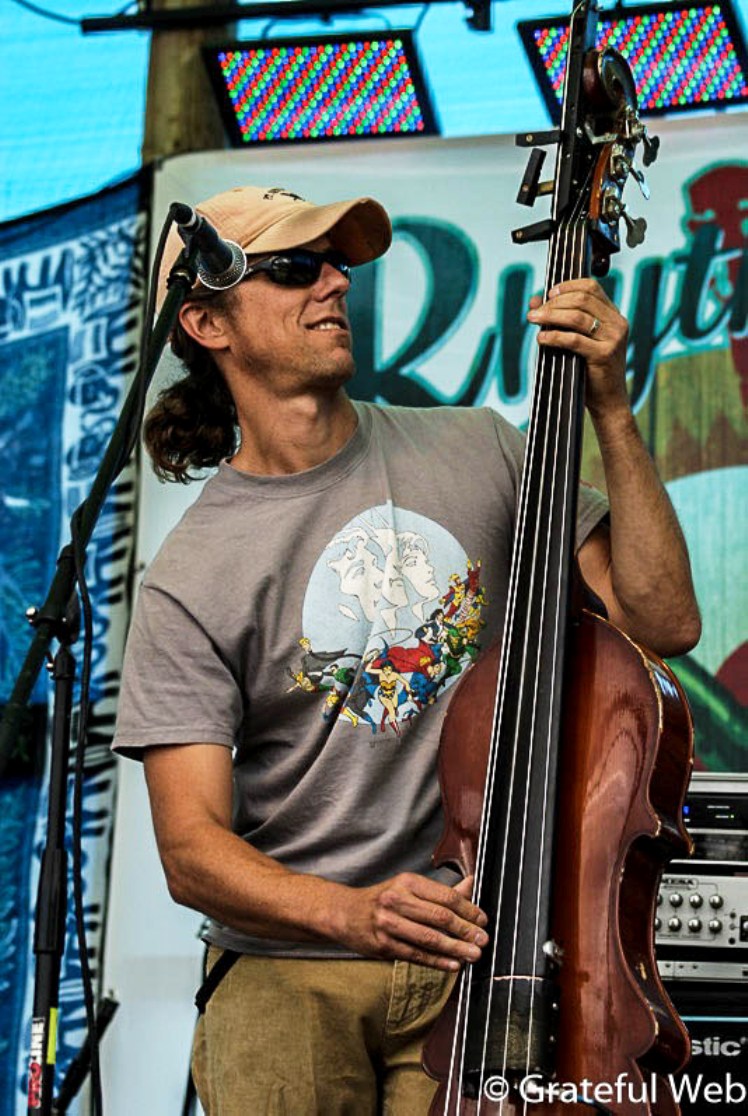 Their version of Todd Snider's "America's Favorite Pastime" was unique. The song itself is exceptional because it's about the Pittsburgh Pirates' baseball pitcher, Doc Ellis, who pitched a no-hitter in 1970 while tripping on acid. What Hot Buttered Run did with the song was funny. Toward the end, their playing became discordant and their vocals atonal as they were mimicking a strange trip on LSD. Then they "came down" and finished the song. Very clever and very funny.
During Hot Buttered Rum's set, the rain came, but it was short-lived, and we were gifted with a rainbow and finally clear-blue skies. When the band's last song rang out, the audience wanted more of them. They had danced in the rain during their set.
Even though the festival was running a tad behind and the crew needed to get the next band on stage, Hot Buttered Rum came out onto the grass in front of the stage and did a totally acoustic encore—without microphones. The audience crowded close to them as the band got the audience involved by singing the chorus for "Deep Elem Blues."
Stepping out onto the stage, doing a dance-friendly percussion intro reminiscent of the Big Easy's style, the New Orleans Suspects launched into a spectacular set. This was their second appearance at this festival; the first was four years ago when I first started covering Rhythms on the Rio.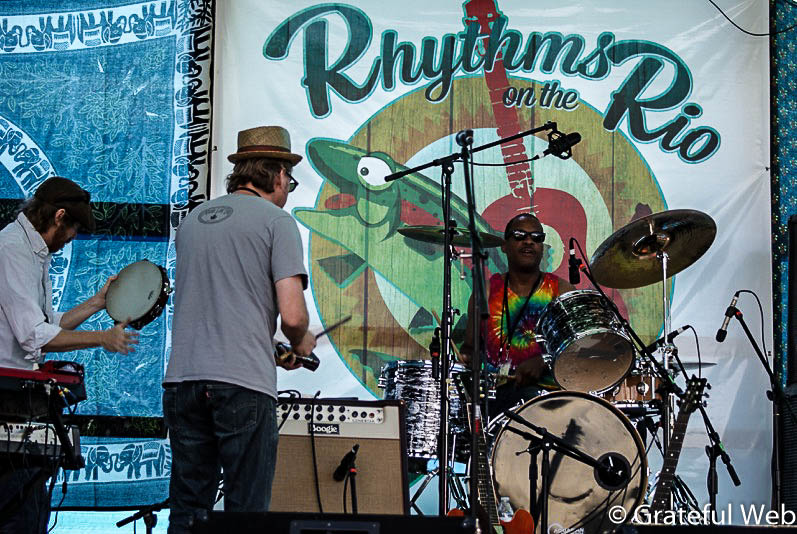 This band has only gotten tighter. The New Orleans Suspects are every bit the consummate performers. They were polished, improvisational, and regal. Each member of this four-piece band has deep musical credentials. "Mean" Willie Green played with the Neville Brothers for thirty years and has been on albums by the Dead, Bob Dylan, Paul Simon, and Edie Brickett. Reggie Scanlon's bass kept the funk up with The Radiators for thirty-three years, with his early days playing with James Booker, Professor Longhair, and Earl King. Jake Eckert was the guitarist for the Dirty Dozen Brass Band. Jeff Watkins (sax) led the James Brown Band. And, finally CR Gruver, the only non-NOLA member, took his classical piano playing from Colorado into the Mississippi delta and absorbed that New Orleans' sound, playing with Leo Nocentelli of The Meters.
The New Orleans Suspects brought all that musical goodness to the high mountains and they didn't disappoint. The audience's interest was intent and very appreciative. Their set was full of funk, police whistles, killer drum solos, long jams, and good-time lyrics.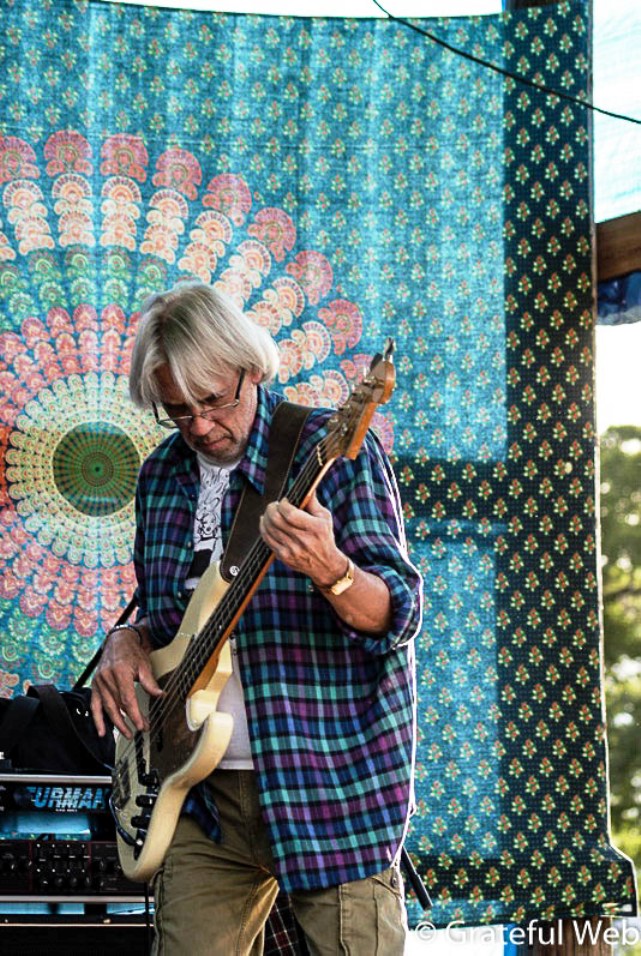 It was fun watching Reggie Scanlon (bass) and Willie Green (drums) play to each other, as if they were having this great party between themselves, but it wasn't self-indulgent. They included everyone and that spilled out onto the audience. It was the joy of playing together anywhere, even at 8,100 feet, that was infectious.
One song in particular just got bodies moving. Drums and whistles started it, then the keys (in organ mode) created this "Caravan" rumble, carrying the band into another mood, and finally back to where they began. Just a very, very fun tune.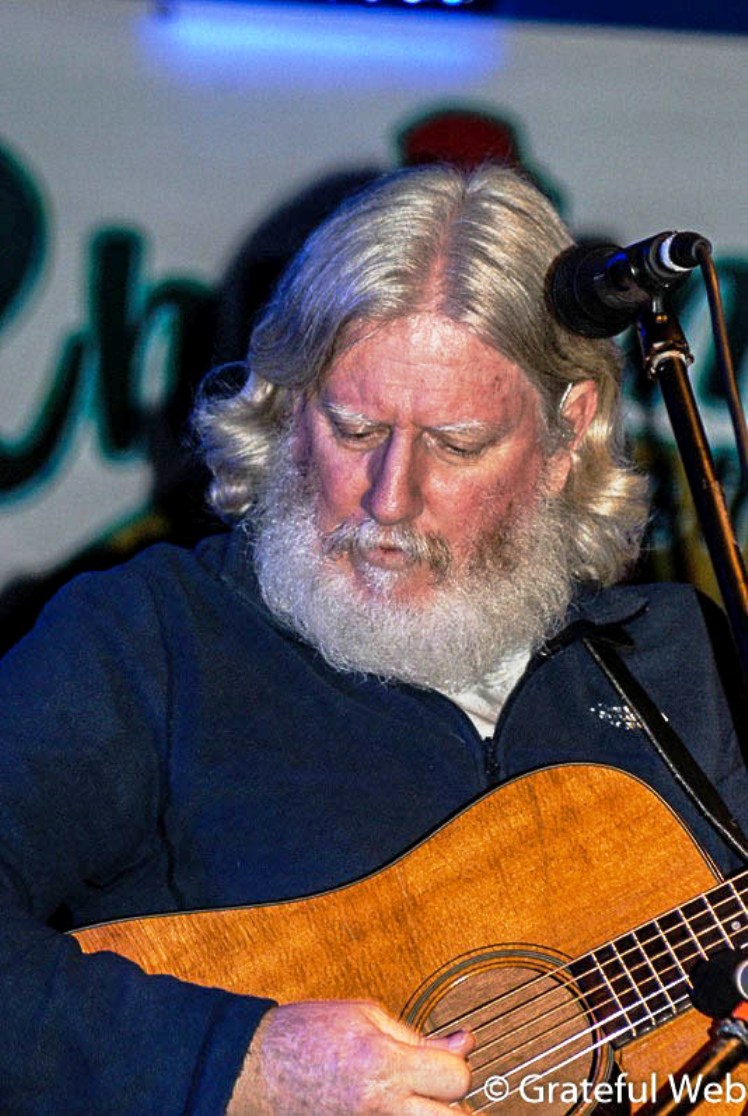 Finally the band we'd all been waiting for appeared, The Travelin' McCourys. They often supplement their sound with guests. This tour, they've added Bill Nershi of The String Cheese Incident to their lineup as a flat-picking guitarist. Ronnie McCoury (mandolin) and his brother Rob (banjo) are carrying on their father's legacy.
Del McCoury branched out from traditional bluegrass a few years ago, taking his sons, who were also his band members, from bluegrass venues to jam festivals and other appearances outside of his roots. This was something a few other bluegrass legends, like Vassar Clements, did who found new audiences at festivals where young people appreciated not only the old but the willingness of bluegrass performers to swing far into jazz and deep improvisation. The Del McCoury Band also found new fans there.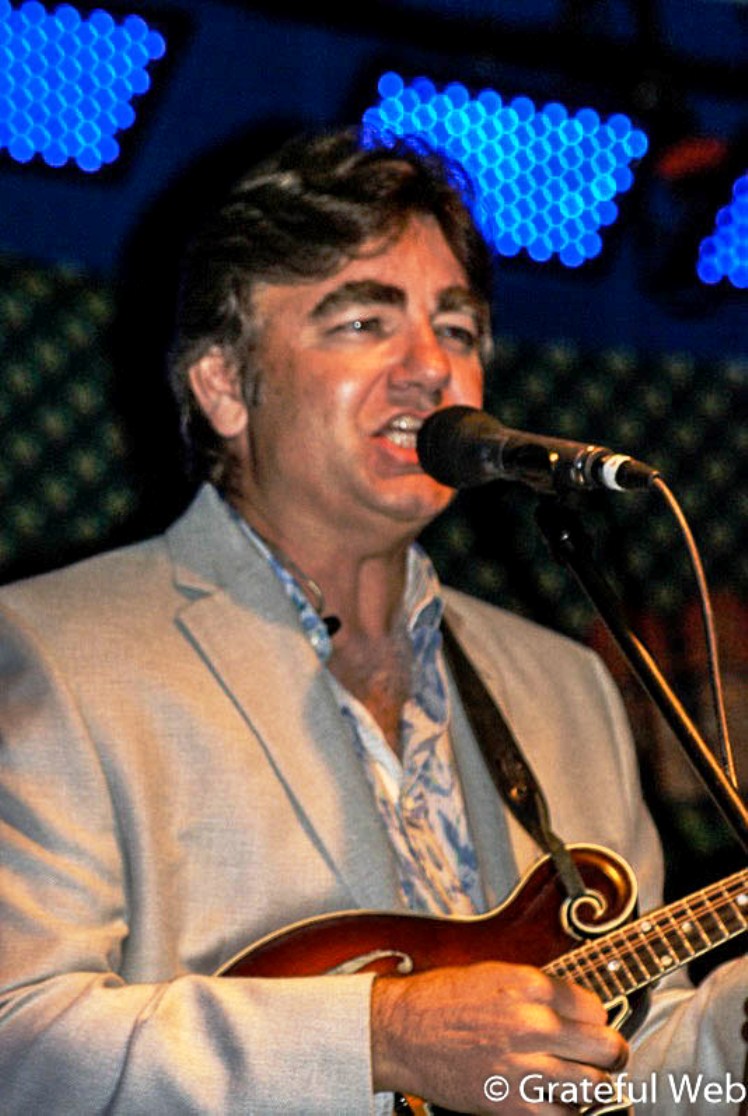 As the Travelin' McCourys, Ronnie and Rob, along with Alan Bartram on bass and Jason Carter on fiddle, bring their bluegrass sound to as many festivals as they can. With Bill Nershi, they draw large crowds. And this year's Rhythms on the Rio drew fans like bees to flowers.
In typical bluegrass tradition, Ronnie's stage banter was generous and welcoming. He stepped back from the microphone many times to let each band member shine, even his brother who never sang a note during this set, but demonstrated his banjo chops. Bill Nershi shared a few of the songs he wrote, including one he co-wrote with his wife that he said was written in the Carter family style. It was a lovely tune, stating that lonesome blues didn't follow him.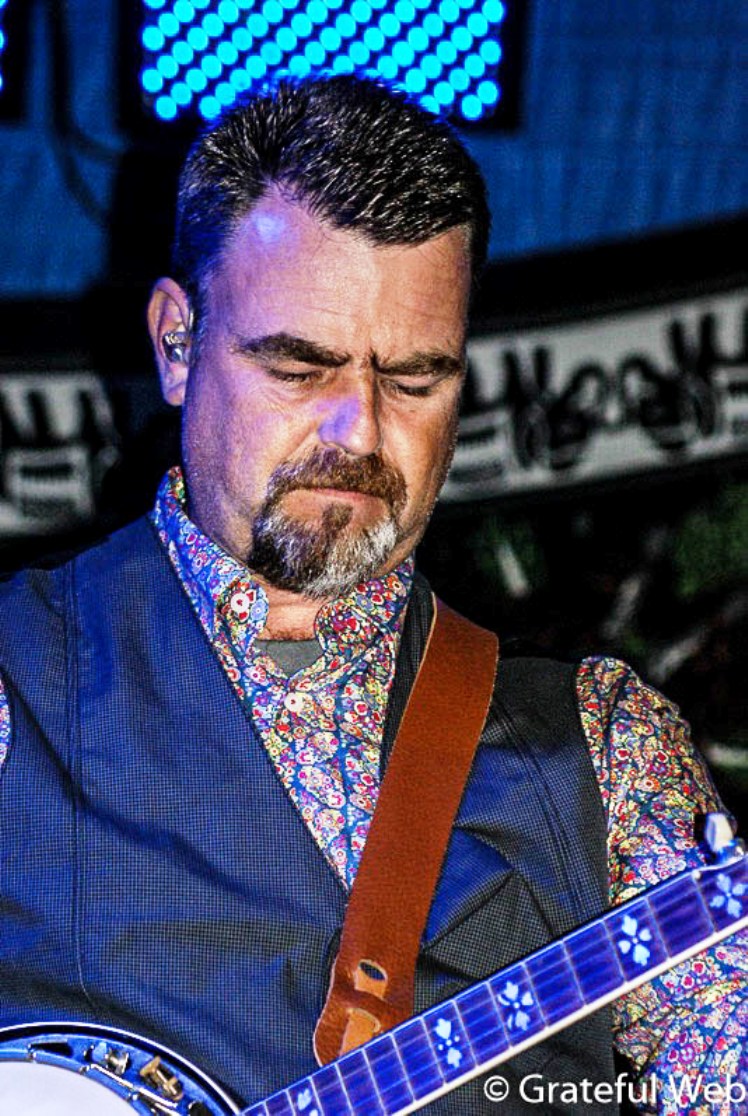 There were traditional bluegrass tunes, a John Hartford number, a String Cheese song ("Johnny Cash"), and so much more. At one point when Jason Carter was leading a song, the bass player pounded on the front of his standup bass with his fist and the top with his hand, creating this great drum sound to a moody, swampy number. When Carter broke into the lyrics, the bassist went back to playing the bass.
And The Travelin' McCoury's version of a David Grisman tune was jaw-dropping. There was so much jazz and so many intricate parts I'm sure Bill Monroe, though scratching his head at it all, would surely approve.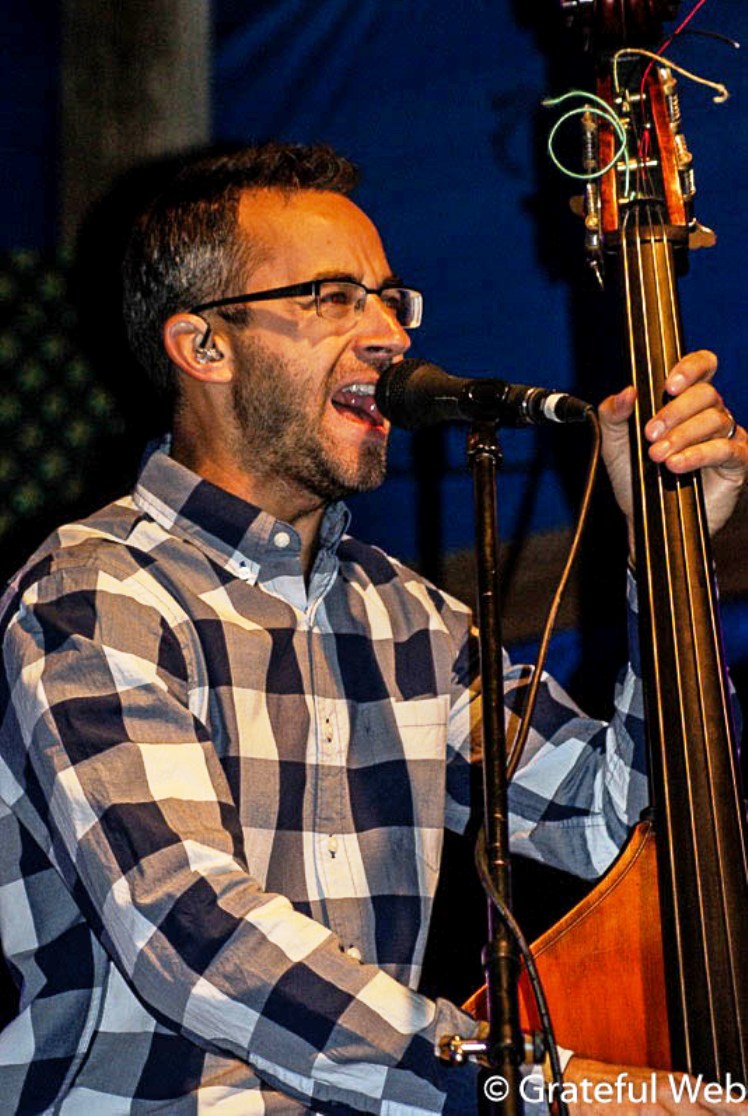 The band was called back for one final encore, letting their bluegrass tones float out into the high mountain night.
But the evening wasn't over. Shawn Nelson did a full set out on the campground stage, entertaining campers well into the wee hours.