Robert Plant brought his anthropology of a show to Jay Pritzker Pavilion at Millennium Park in Chicago on Sunday, June 17th, 2018 (Father's Day).
Seth Lakeman, singer-songwriter, opened the show 1st. Overall the show was 3 ½ hours, although Seth played to a handful of people poised in their seats ready to take in the entire hot & very humid show. His tunes were Loreena McKennitt sounding, mellow and great for beating the heat until the sunset. To a beautiful backdrop of Millenium Park, he described his tune, The Educated Mind. He piqued interest talking about an influential teacher he had in his life named Tommy that warmed the hearts of Father's Day fans. The full vibrato of his vocals mimicked the violin that he switched into, encapsulating his set.
"A word is like a jewel he'd say: Read Everything You Can. Where wonder lies, it never dies to an educated man."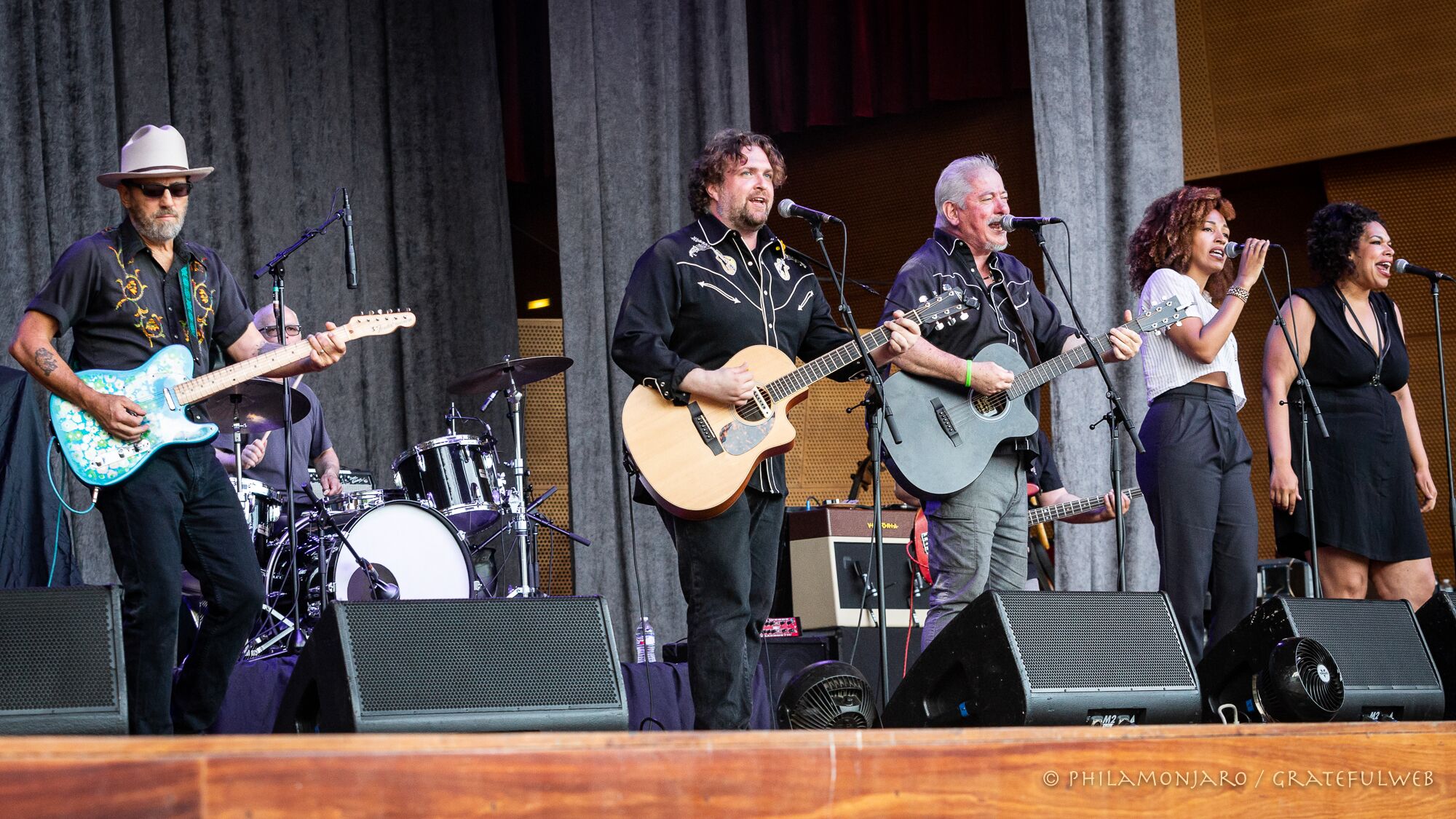 Jon Langford was up next. His band carved out a song about politics called "Fish Out of Water." Funny, I'd call it "Mad Man at the Helm," but that's just me. The ladies choral refrain was like a liquid fairy tale, and the set took on a very yin-yang, discord and then harmony interplay. The ladies supporting Langston on vocals told the audience to get sad and then happy, curing the overheated crowd to carry on and rally.
With their deep southern charm, Jon Langford talked about Nashville and the Johnny Cash of yore. Did he mix politics AND religion? Yep. It's cool. This is Chicago, city of breezy politicians (the polite way of saying full of hot air! We are at the Pritzker Pavilion. He must be a man of the people, right?! Haha) and a shadowy mix of both. It worked. Langston captured lots of idyllic ideas in his own original way, and it was a soul-soothing show. His final song was called, "I Felt my Courage Fail." He dedicated it to the Republicans in office "that need the courage to stand up to President Trump!"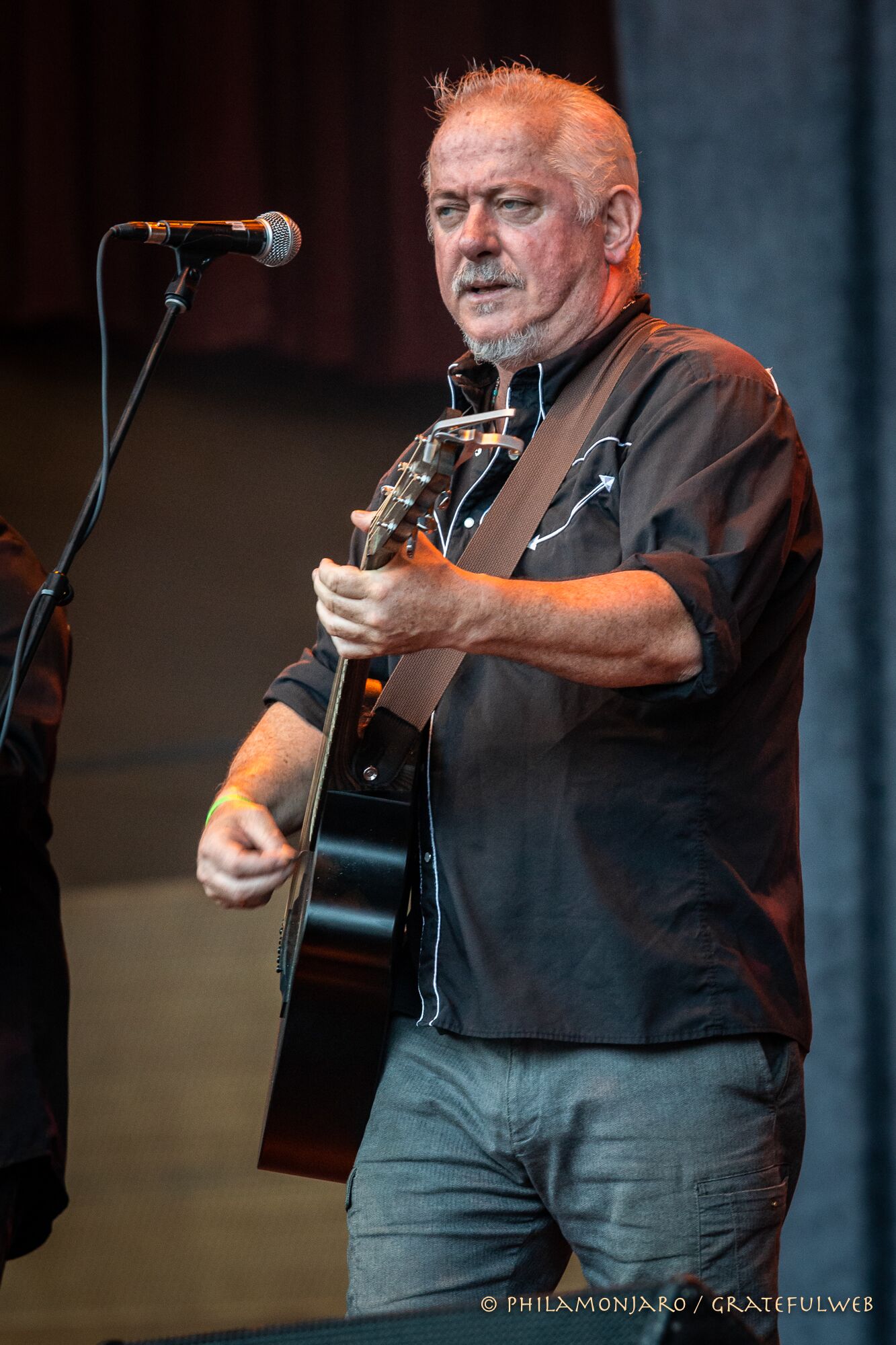 Langford's set held the grit of Tom Waits and the lyrics of Ray LaMontagne. There was not much applause, no slow clap. The fun banter of Langford's band fizzled into the finale, and the magic began to build. There was almost an hour until Robert Plant took the stage. The glitter girls came down into the pavilion. Selfies were shooting. Yoga pants and heels were the sexy trot for Father's Day, and everyone began to let their freak flags fly. Everywhere you looked, you could see Dads air-guitaring to their kids and the kids looking around in awe and wonder. The sunset, the lakefront wind took hold, and the stage was set for the Papa of every budding jammer lead vocalist Robert Plant was set to dazzle us with his 69-year-old self.
The casual showgoers filled in as the bar lines dwindled and the folks fumbled to find their seats for the first time. A precursor tide turned as tribal beats came from stage that brought the fever pitch to a frenzy. Everyone sprang to their feet, and all phones were held high in the air as the best mullet in the business took the stage.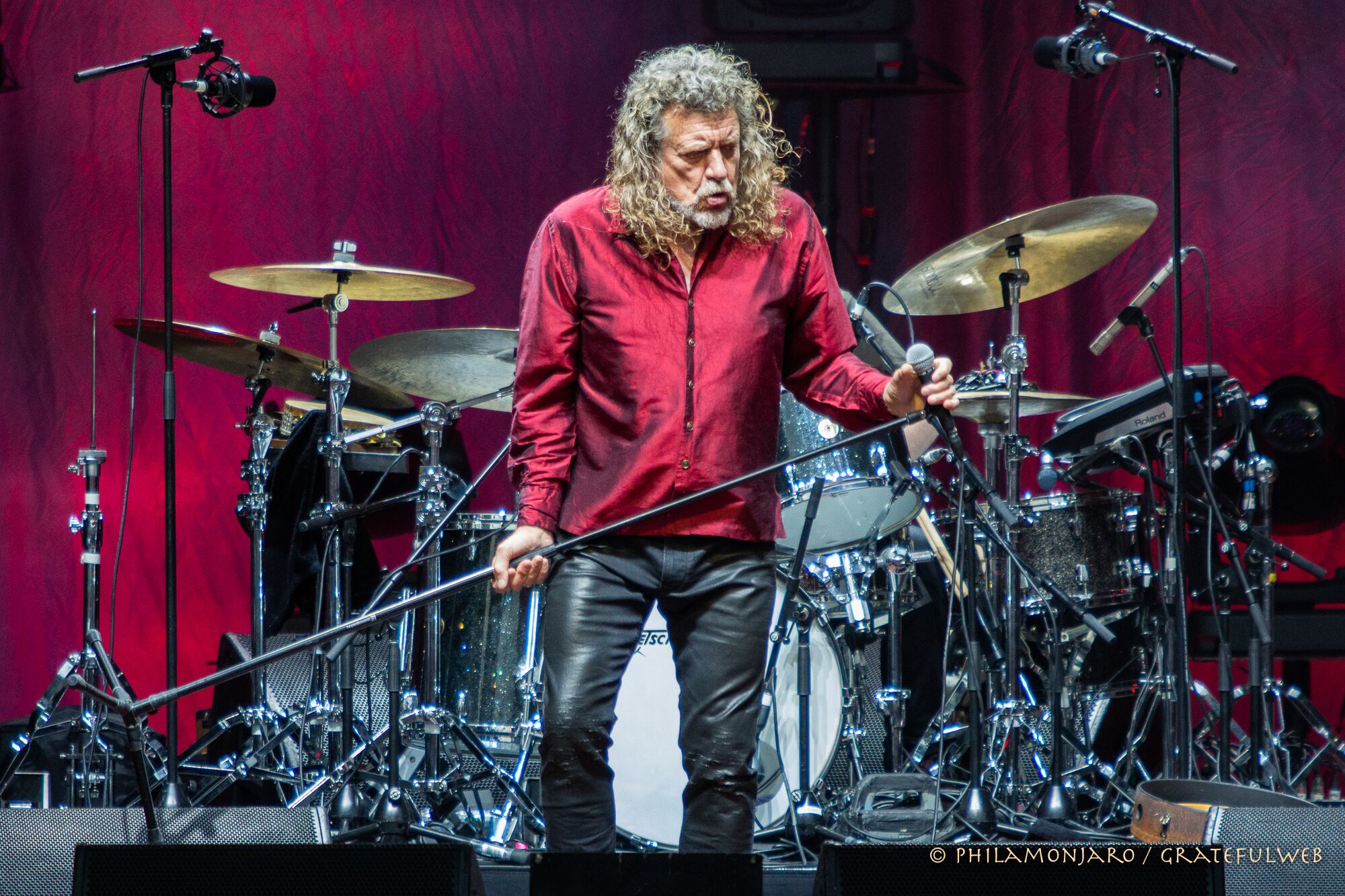 Robert Plant opened with Led Zeppelin tunes! The sweet-sounding father figure tore open the sky at Millenium Park with "Lemon Song," into "Four Sticks," and then a soothing "What Is and What Should Never Be." Robert Plant showed the crowd just how classy he still is with a deep red button up polyester shirt and dress black pants. In this terrible heat, he was the ever amazing tall cool one. He made the rock n roll life look like a breeze as the ladies screamed, "I LOVE YOU ROBERT!"
His regional dialect has become global without being worldly. He is still very relatable and full of soul as he took the audience on a wild ride thru his musical journey of life. While the Sensational Space Shifters band backing him up continued with a smokey sweet guitar solo, he grabbed the tambourine, and it took on an instrumental balance to his vocals. It was no longer a child's play toy of percussion but a jingling charm added to his one and only Robert Plant vocals; vocals that have come to define what it means to be the lead singer of a band.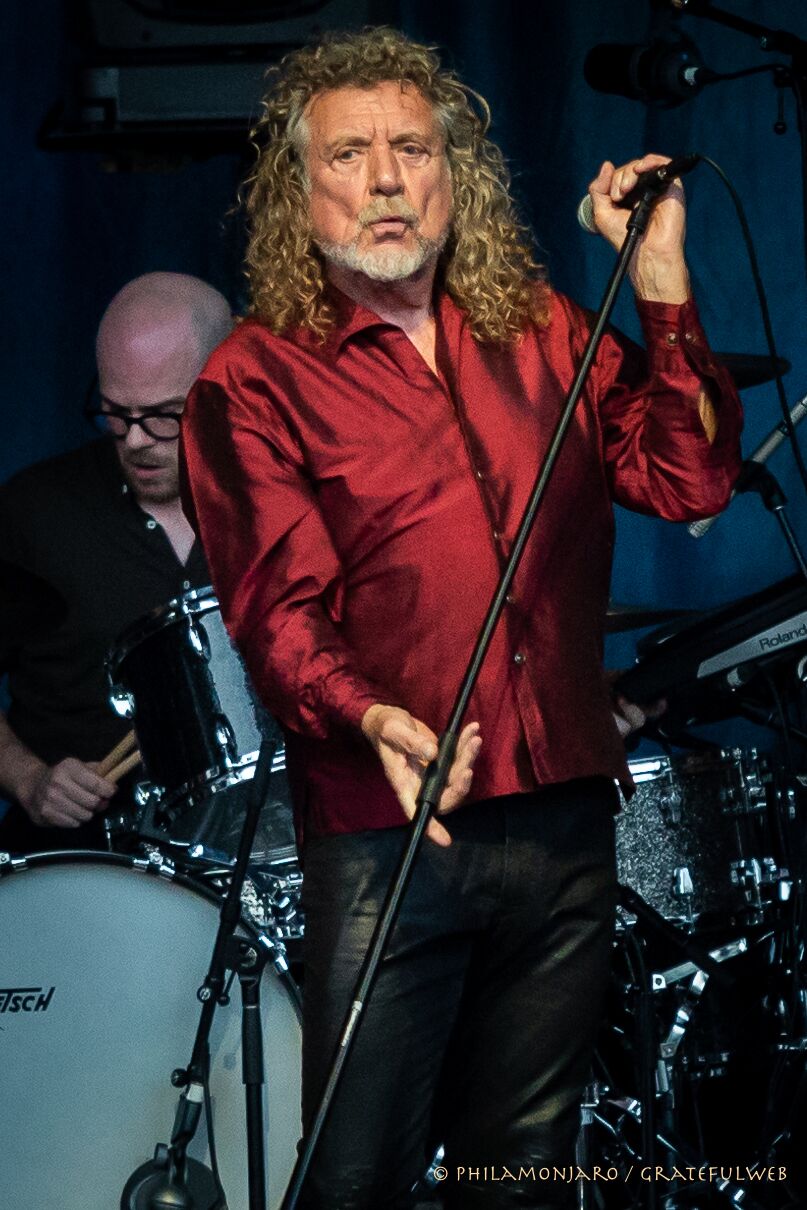 At this point in the show, the artistic talent of Robert began to unfold. He switched gears from Led Zeppelin tunes to his solo stuff. What sounded like the driving force of Gallows Pole was actually The May Queen, a tune that he has strongly supported and played on most shows this tour. Despite describing the new song and the new album, I was duped into thinking it was more Led Zeppelin tunes when I heard that beat. It took a turn to someplace new and distant, smoother and rounder than Gallows Pole. He had Seth Lakeman sit in on violin as the lyrics, "The dimming of my life" again touched the Father's Day crowd. Robert Plant closed the May Queen tune with an ethereal quality. Then he gently told the crowd, "See? It was the May Queen. I told ya so." The audience collectively broke out into a giant toothy grin.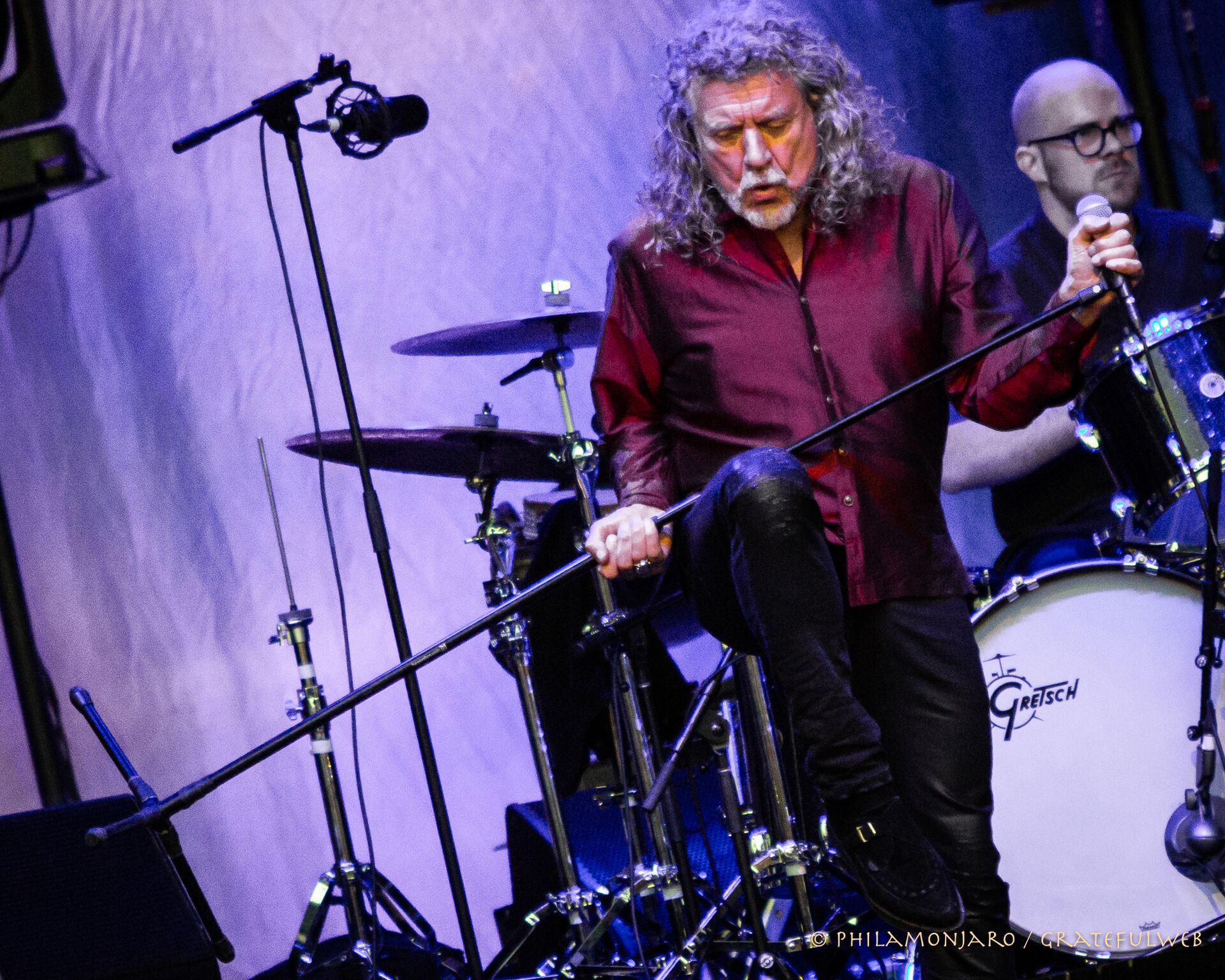 Robert Plant took familiar tunes and did them in a whole new way. When he then returned to older tunes, they were all re-imagined. The Chicago crowd got a stunning rendition of "Going to California" and then into his Now and Zen hit, "In the Mood." My earworm is straining to remember the distinct variation, Into The Mood, was almost honky tonk and piano-led. It contrasted from the synthesizer and electronic driven version of the album. Although 90 minutes was not enough time with the master, the show closed with a Father-Daughter dance that anyone would love, "Whole Lotta Love."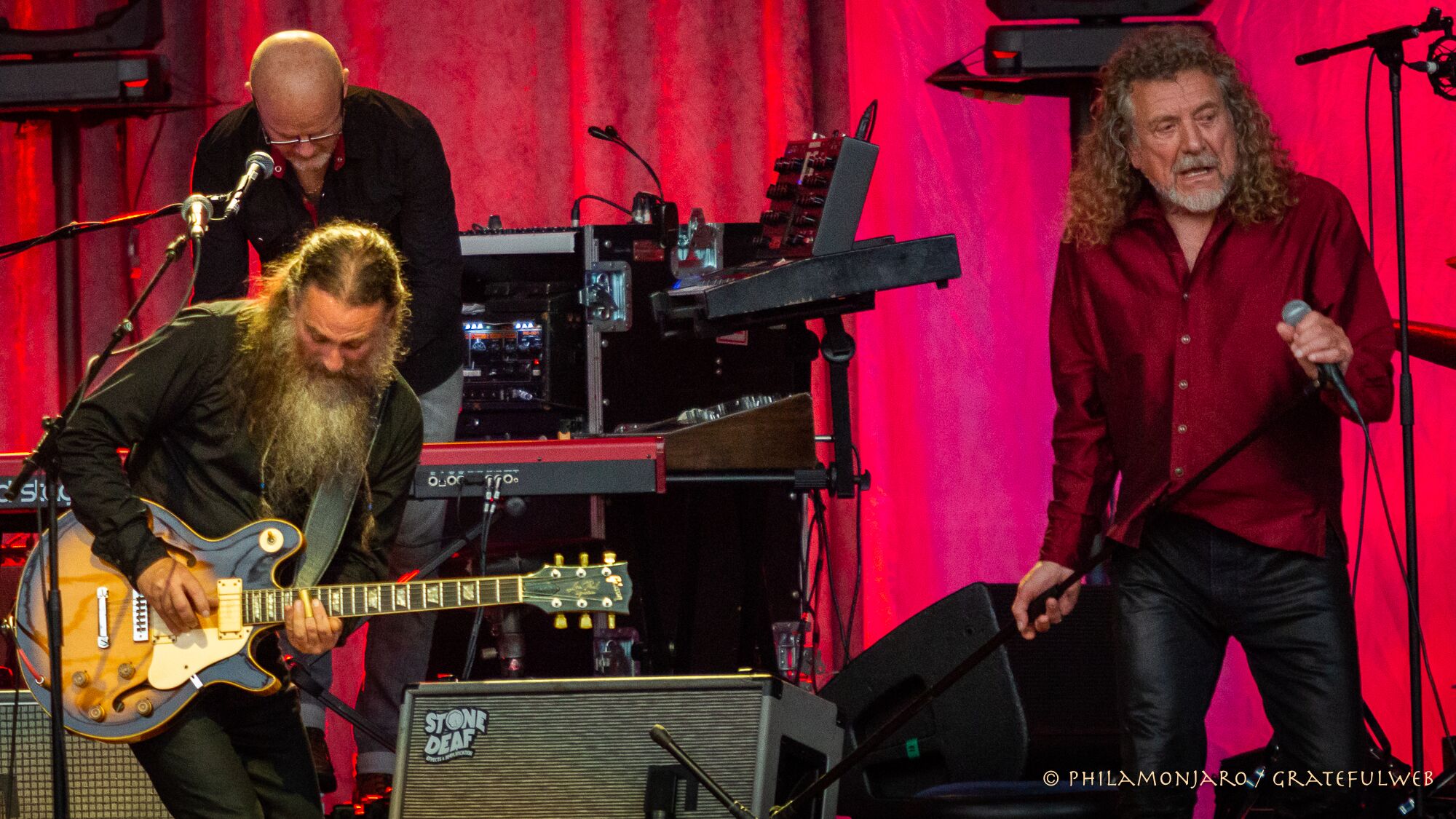 Robert Plant is planted in the world of our musical journeys and any chance you get to share time and song with this musical idol is well worth it. Happy Father's Day!