When a legendary reggae band tours with the hottest new reggae act on the touring circuit the result is a sweaty dance party with a lot of chucking going on. After touring for 40 years, Steel Pulse knows how to do it, and they also know how to seek out other talented musicians because Satsang was coming in hot. After an amazing Hawaii tour with many of their musical idols like Trevor Hall and Tubby Love and cleaning up at the Montana Music Awards, this duo has been turning heads ever since they started playing together about only a year ago.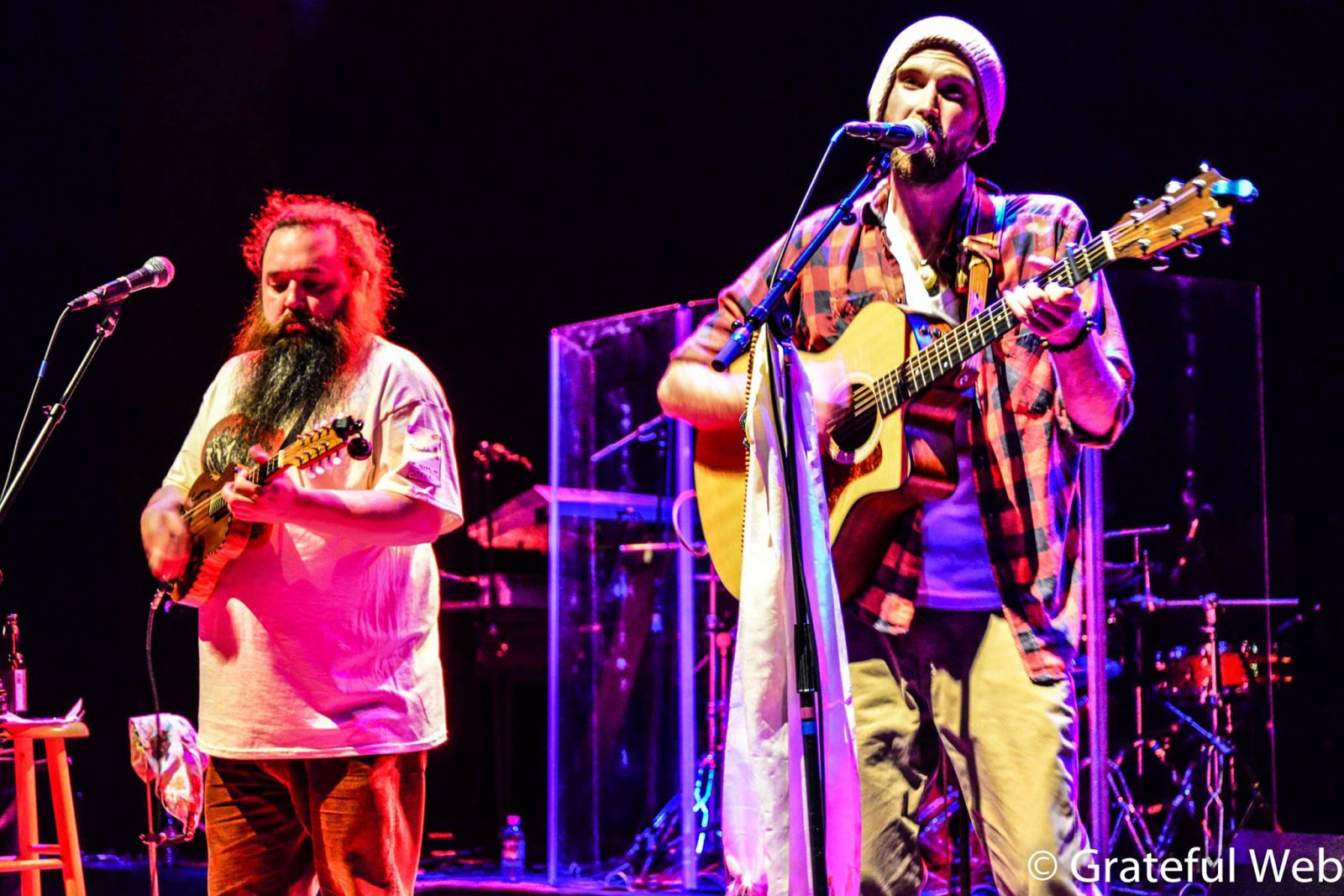 Satsang, who is comprised of Drew McManus (guitar, vocals) and David Cleaves (mandolin), took the stage on time, and just like I have seen in the past, the room quickly filled up as soon as they started playing. This duo has a very magnetic feel and sound about them. The Boulder Theater rapidly became full. It was the most crowded that I have ever seen this venue for a weekday opening act.
They opened their show with "Einstein's Insanity" and "Adversaries," which are two songs recorded here in town at the Oscar winning Coupe Studios. The humble duo gave thanks and praise to Colorado, and they expressed their excitement in playing at a venue that Cleaves once frequented when he lived in town. Cleaves' solos in "Adversaries" and "Mountain People," displayed his quick and clear precision on the mandolin.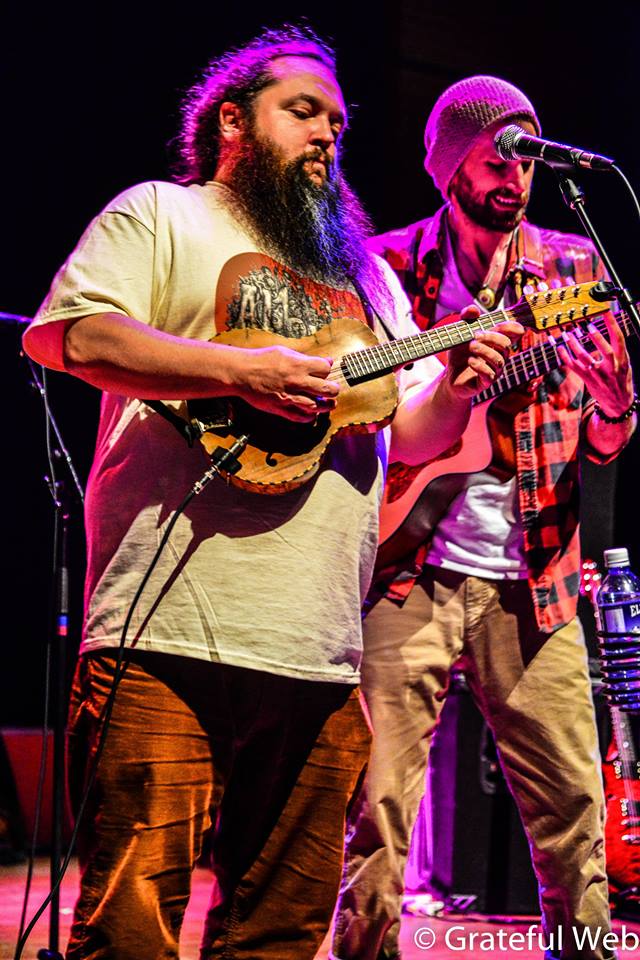 McManus described the small town in Montana that he and his beautiful family are from, and then dedicated "Mountain People" to the crowd. "Right Now," "Grow," and "These Words" got them dancing a bit on stage. McManus' lyrics are prophetic and deeply spiritually connected and wise. After, Satsang ended the spirited set with "We Are Free" and "Grateful." It still amazes me how far these two have come in such a short period of time. With a very dedicated fan base and a lot of respect in the music community amongst other artists, Satsang is a band to watch closely.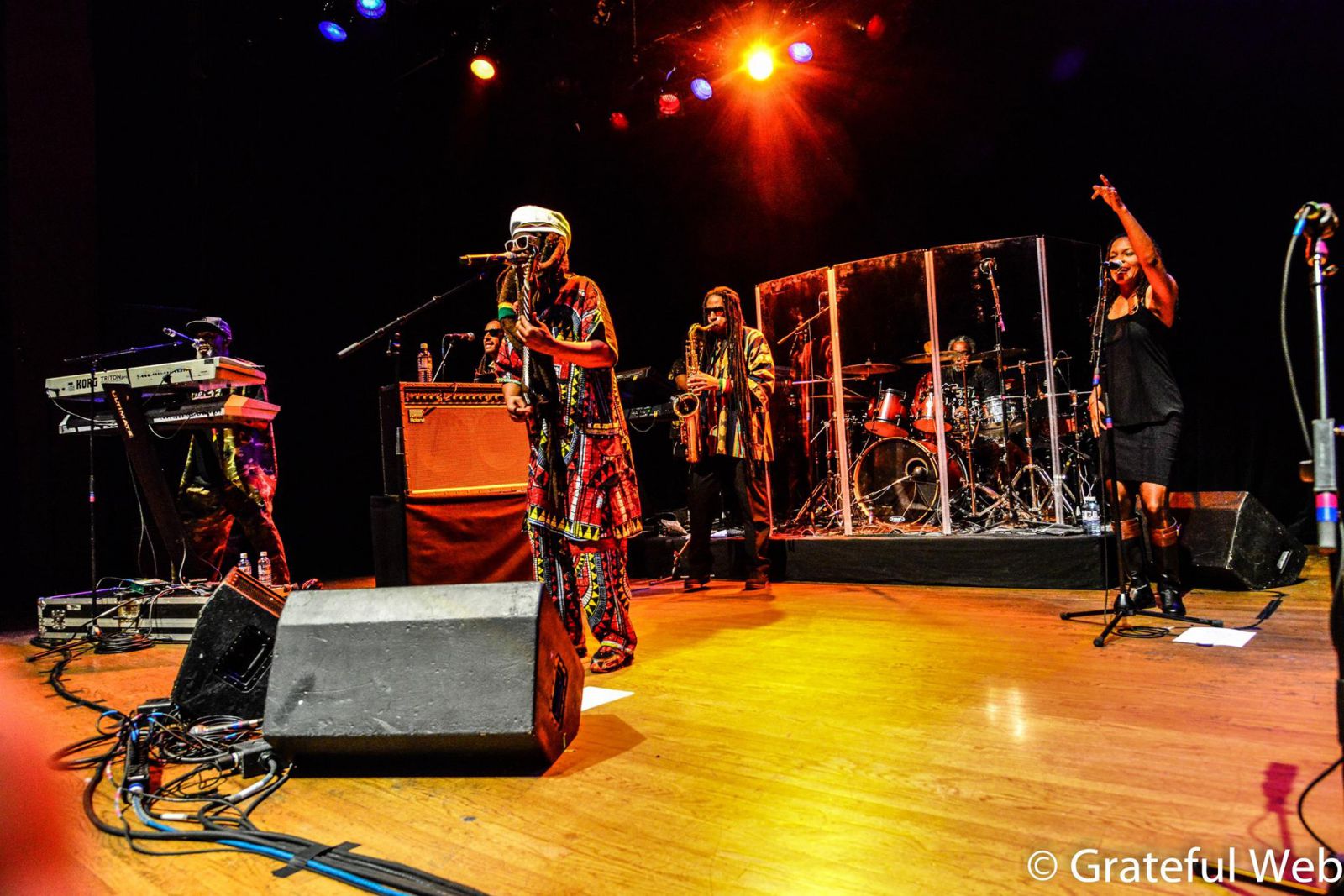 Steel Pulse, on the other hand, has been a staple in everyone's reggae diet for almost a half a century. Most people do not know this, but they are actually from England. They were the first non-Jamaican band to win a Grammy for Best Reggae Album. That being said, the crowd was primed and raring to jump and get energized by the spirit. Some of our readers probably remember their version of "Franklin's Tower" on Pow Wow Records' Fire on the Mountain: Reggae Celebrates the Grateful Dead compilation.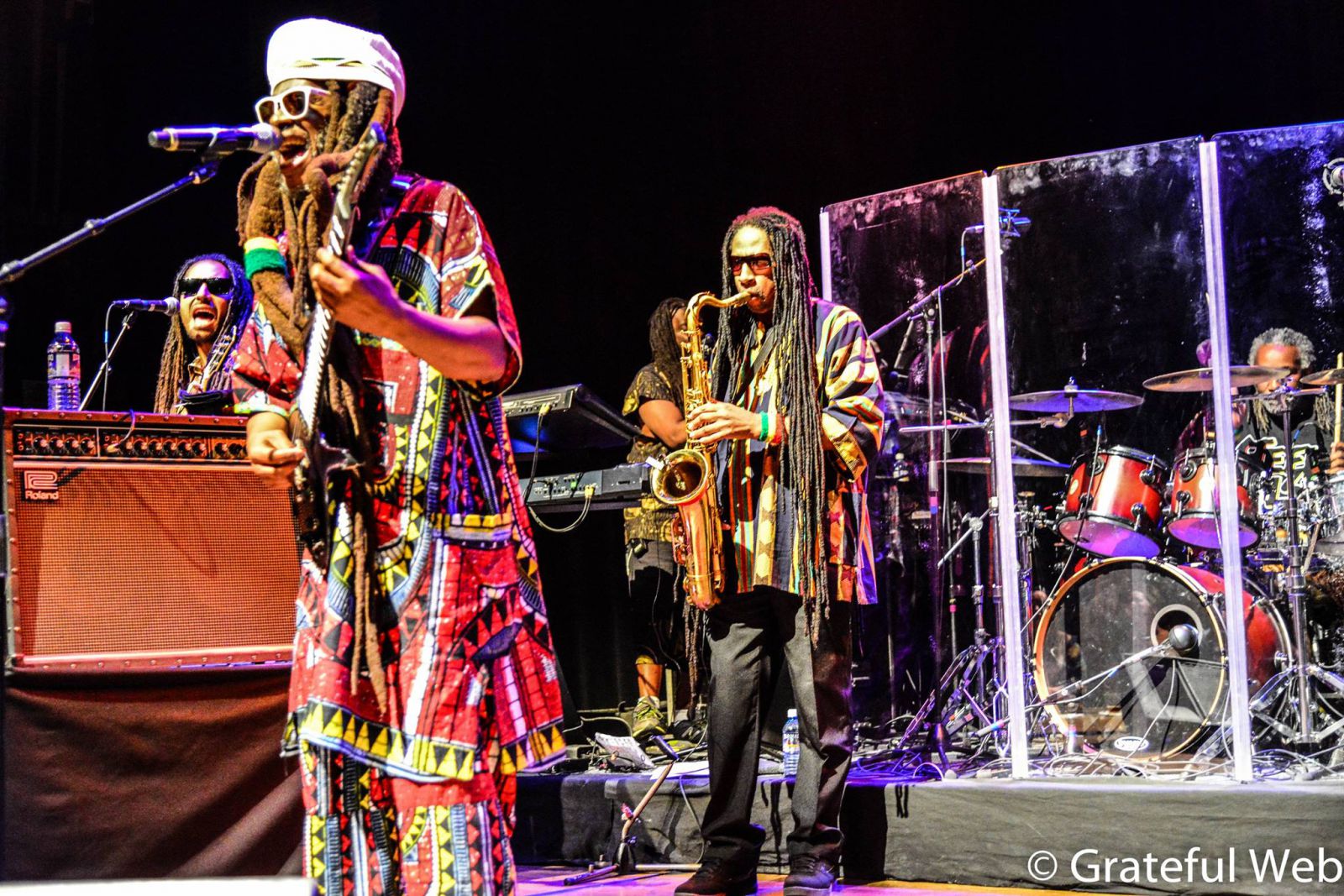 From the first song to their last, the crowd was very into the music. They were singing along, dancing, and jumping to the hits that did not stop. After touring for so many years, they have mastered the art of pleasing a crowd. They perfectly mixed songs that were newer with those that most people knew. David Hinds (vocal, guitar) Sidney Mills (keyboards, vocals) and Selwyn Brown (keyboards, vocals) all are still in perfect harmony with classic guitar licks from Clifford "Moonie" Pusey to support them. They even played a very contemporary song about the trouble African-Americans are having in the U.S. with use of force and police. It was called "Hands Up, I Can't Breathe." As our country, which we perceive as progressive, struggles with being forward-thinking and setting an example, I often wonder why Europeans and other outsiders have to constantly remind us of what is good. It was England that also reminded us that the blues were fashionable and soul packed in the sixties and seventies. Regardless, however it is accomplished, change needs to happen and continue to happen as both of these bands reminded us through their music and messages. As always this was a great show with a perfect balance of different styles and eras of reggae throughout the night to remind us to wake up and participate in the world instead of watching it through a screen or rose-colored glasses.