What is that ingredient that every kitchen needs? Is it butter? Salt? Every kitchen needs good clean running water. The water of life runs through the hearth of every good kitchen. The stove, the water, and a whole lotta love are staples for every warm memory of the family time in the kitchen. It gets hot in the kitchen, that's for sure. Laughter galore and crying tears of sweat and perfection as the loaf comes out of the oven.
In our home, my husband dreams of what he wants for dinner all day long. Once he decompresses a bit, he gets into the kitchen searching the fridge and pantry. The music comes on and I know that has signaled that he has decided exactly what he wants and how he is gonna prepare it. Wouldn't it be something if I knew what he was going to cook by the music he put on? That is nowhere close to happening in our house but Maceo Parker has come out with a lil soundtrack for your cooking needs. It ranges from Jumbalaya to hoagies, from fried chicken in Detroit to foraged fruits of Minnesota, down to Mississippi's flowing river of Americana.
Maceo Parker's 16th release is an exemplary road trip through his favorites redone his way. A bandleader in the '70s turned funk icon, we turn to the legacy of James Brown when we need to get on up. This album includes Ivan Neville, Nikki Glaspie, and Derwin "Big D" Perkins. We have waited 8 years since Maceo last put out a record and we need this now more than ever! Maceo Parker has worked with some of the finest musicians as evident by this collaboration of all that he has accomplished. The album opens with Cross the Track, an invitation to always walk on the wild side. This is an original by Maceo that Giles Peterson adopted as his WAG Club's unofficial theme song in Soho, London. When the mood strikes right, my kitchen is often confused for a nightclub too, Maceo.
The bubblegum sticky sweet Just Kissed My Baby rolls out next, leaving everyone feeling good. This album is a much needed pick me up in a world of overzealous self-righteousness. Who doesn't need a little pick me up from Maceo Parker doing a Meters tune? Strut. You know that feeling in a kitchen when the pace is just right? The tasks are evenly divided and everyone finds their rhythm. It's a favorite feeling of mine, synchronicity in the kitchen, a hive buzzing with honey being made. Maceo pulls off a Yes We Can I know we can can… I know we can make it work! I know that we can make it if we try! Oh yes, we can…
Soul Food Cooking with Maceo is 49 minutes of making dinner and bumpin booties in the kitchen. It's a feel-good collection of some fine funk standards that may have escaped your eyes and ears before. One that everyone knows and loves is Aretha Franklin's Rock Steady. Man, this version has me so longing for her soul shining bright song to come out of the monitors. Maceo does the vocals and he does a great job of it. Alas, nothin will ever compare to the great late Queen of Soul. I'm glad its still in rotation as it should be for years to come. Long Live the Queen!
A track that graced my eyes before was Hard Times by David "Fathead" Newman, Ray Charles' sax player. Mmm Mmmm Mmmm, this instrumental gave me the feeling of my next-door neighbor's retirement party. All the couples out on the floor dancing as if their life depended on it. Looking back, I now know that hard times require dancing. It is what our lives depend on. We have survived tough times before. We will celebrate the good times again.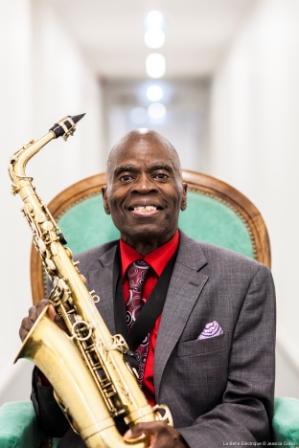 This album has the rejuvenation we all need, Compared to What. The latter half of the album rounds off with this Swiss Movement piece covered by so many classic artists including Roberta Flack. The lyrics bear repeating as this may be the most political movement of the album albeit jazzy and funky in that Maceo Parker sort of way.
Love the lie and lie the love
Hangin' on, with a push and shove
Possession is the motivation
That is hangin' up the whole damn nation
Looks like we always end up in a rut
Trying to make it real but compared to what?
This song is originally penned in 1969. Keep on dancing good people of the world. The lyrics don't change but the music still plays, I guess.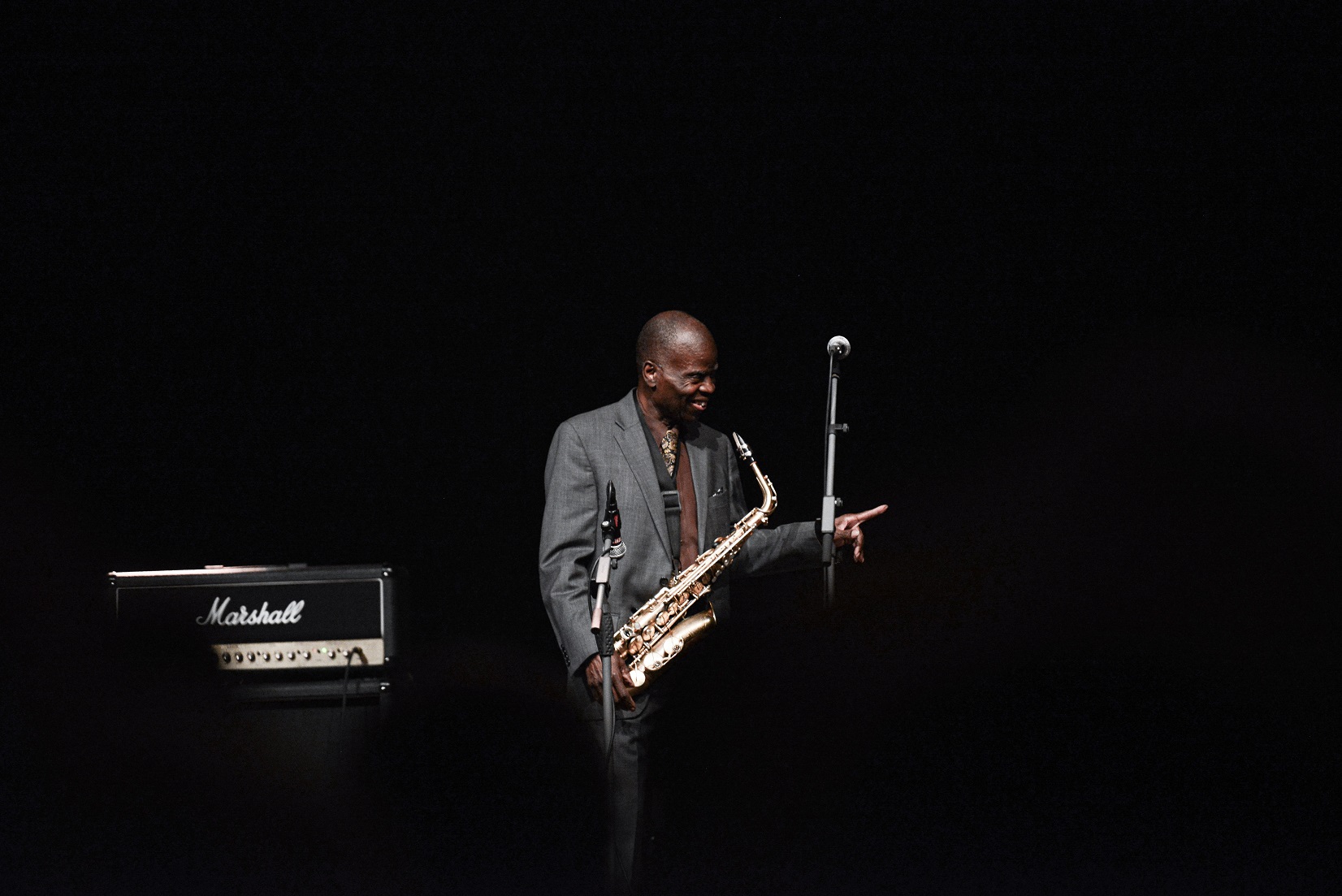 Followed up by Right Place Wrong Time by Dr. John, the album gets back into the quirky ironic groove that only music can provide. The world is bad? Dance. The world is good? Dance. The liner notes talk about how much respect Maceo has for Prince, so he did a Maceo rendition of Other Side of the Pillow that keeps it cool and memorializes yet another artist that should stay in the rotation. My favorite track on the album closes out with Maceo's version of Grazin in the Grass. I can dig it. You can dig it. We can dig it… Can you dig it baby?!
While it may last under an hour, the production value will keep you dancing all week. At least the hour preparing a meal in your kitchen should be spent with Maceo. Everyone could use a little simplicity and a good meal. Feed your souls with music and keep shining the bright warm light of love. The ingredient we all need in the kitchen is more love.