Classic rock music fans descended on the Greek Theatre located in the hills above Hollywood, Thursday, August 10th, for a show by veteran rockers Steve Miller and Peter Frampton.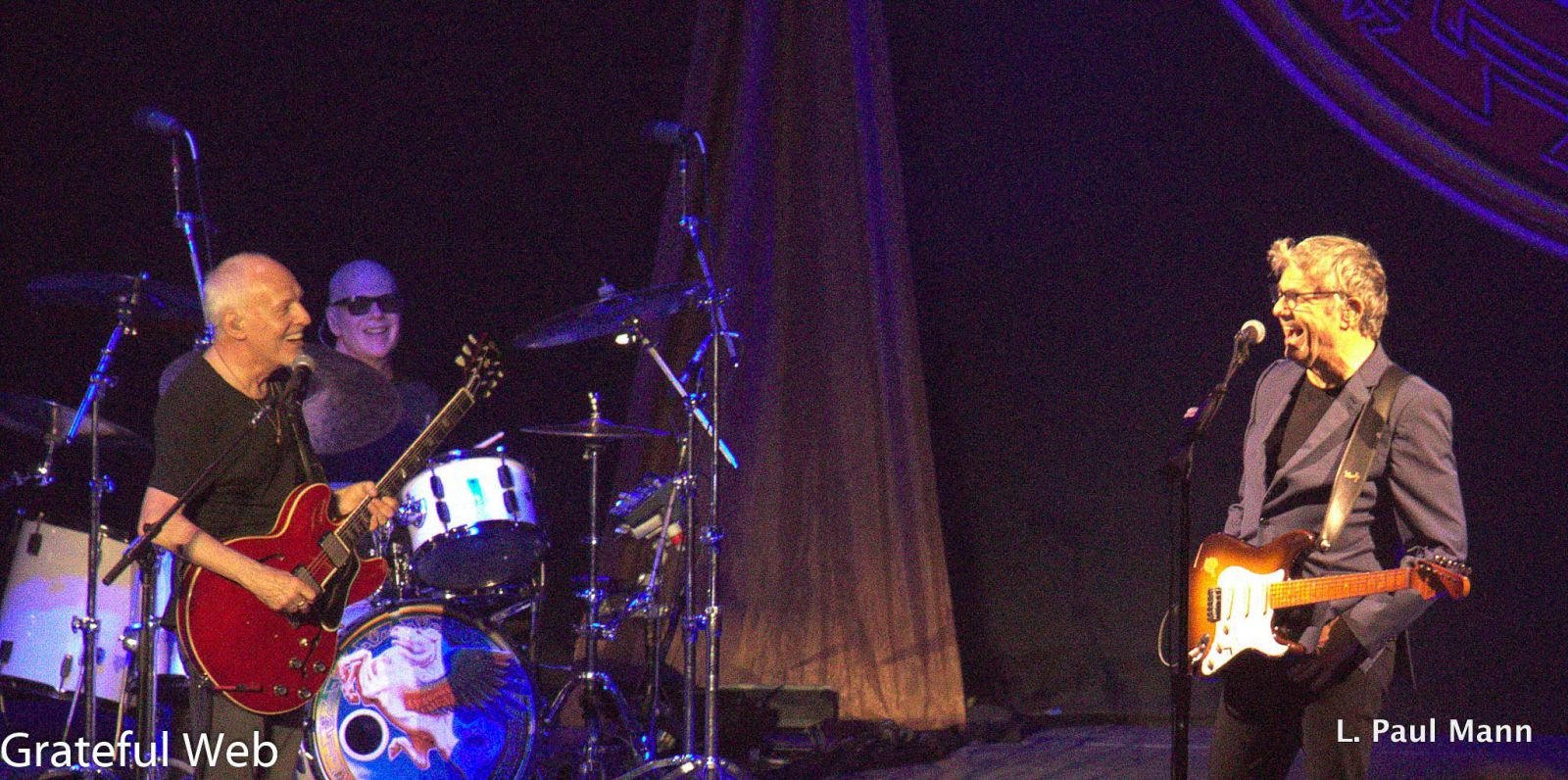 Frampton began the show early at 6:30 PM, while most of the crowd was still struggling to reach the venue in yet another epic summer traffic jam throughout Los Angeles. Framptons' wailing guitar sounds cloud be heard as concert goers lingered in long lines at metal detectors in front of the entrances, a sign of the times. Once inside the venue, fans were treated to a glorious sunset concert by a beaming Frampton. It is hard to believe that the 67-year-old performer has been a successful pop singer since 1966. But with his song in The Herd at the age of 16 and later as a singer guitarist at 18 in the hard rock band Humble Pie, he has been a hit making pop star for more than 50 years.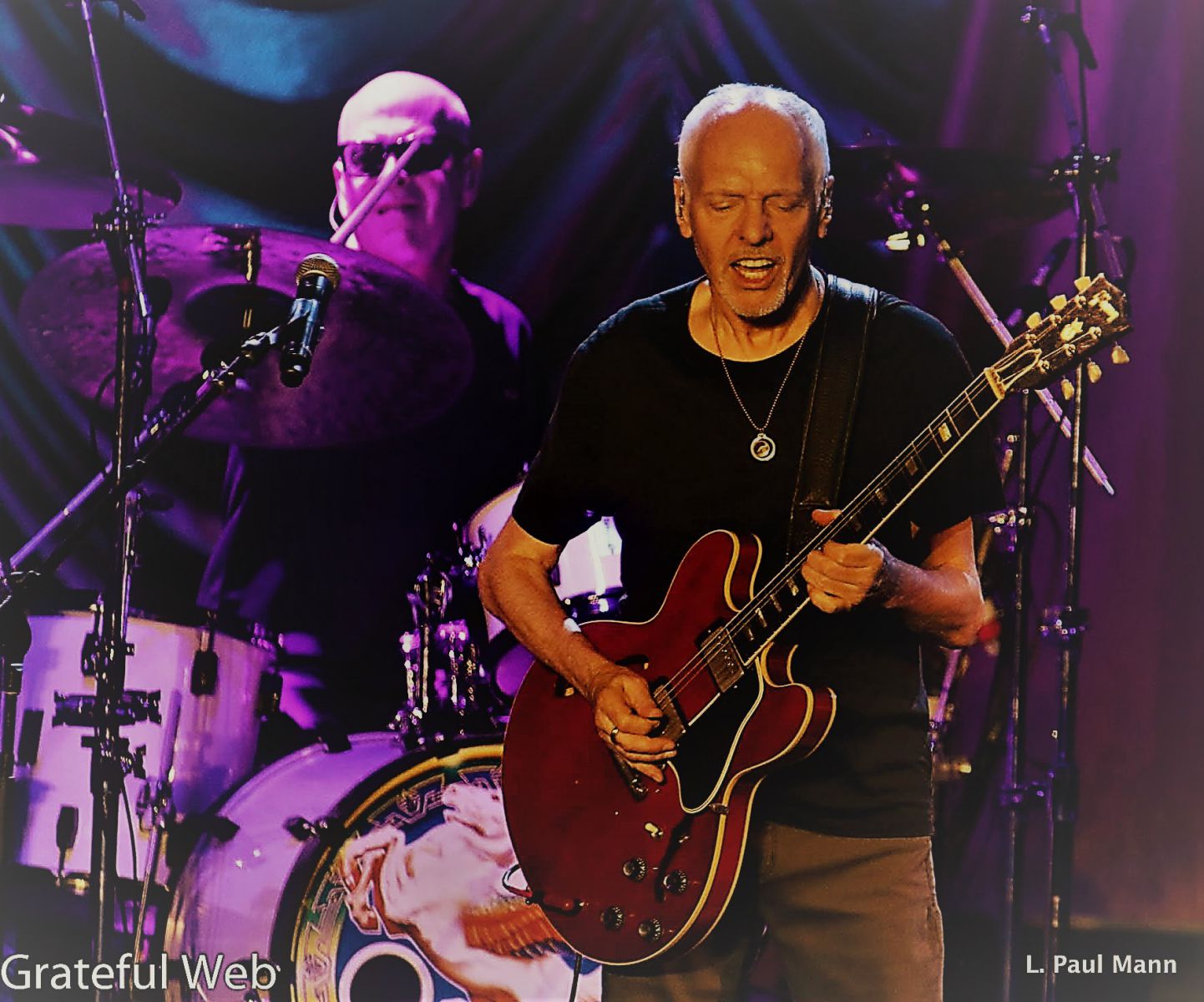 The beloved singer played a nine song set list much of which came from his mega hit album Frampton Comes Alive, which has sold over 8 million copies since its release in 1976. While Frampton has never seen the level of pop stardom that he achieved since the 70's, he has settled in as a comfortable elder statesman of blues inspired rock music, completely comfortable in his skin. The flashy guitarist told endearing anecdotes about songs before playing the hits which had most of the crowd standing and singing the chorus lines in unison. Songs introduced early in the set included "Lines On My Face" and a sing along inspiring "Show Me The Way," complete with his signature vocal effects on the "Talk Box." The singer saved his fiercest guitar solo for a tribute to the recently departed Soundgarden front man Chris Cornell. Against a bad drop of a massive portrait of the late singer, Frampton played an intense version of Soundgarden's biggest hit "Black Hole Sun." Frampton then switched gears and told a story about saving a bird that landed on his balcony before playing a solo version of his latest song release "I Saved A Bird Today." Next Frampton told a story about writing Vacation in the Bahamas turned into a two-week nonstop fiesta with guitarist Alvin Lee before hunkering down to write two of his biggest hit songs. He then introduced his band of crack musicians before launching into "Baby I Love Your Way" and "Do You Feel Like We Do." Frampton ended his nine songs set into a standing ovation of fans screaming for more, but he shuffled offstage without an encore, resulting in a unified aww from the crowd when the lights came on.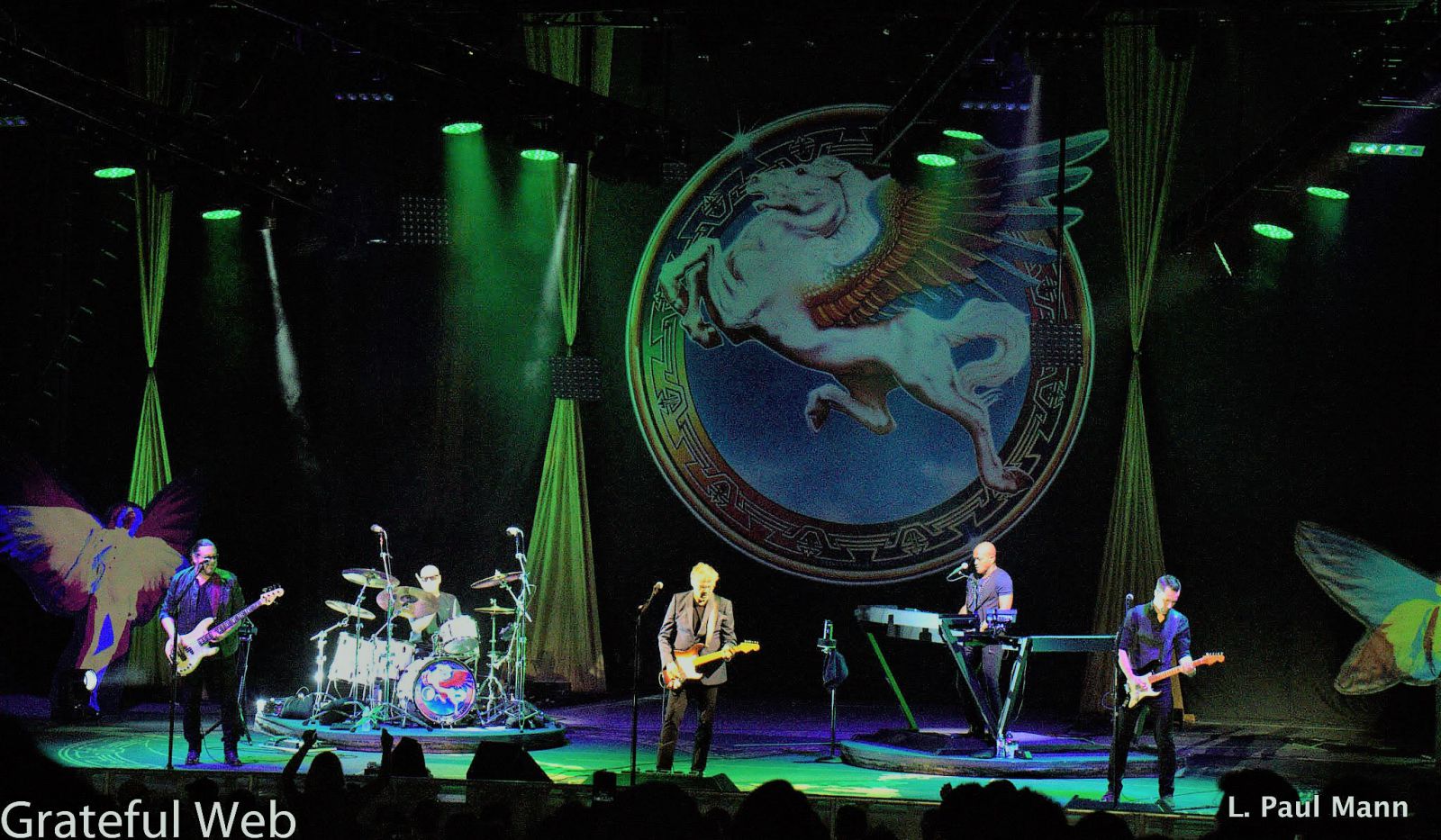 After intermission, the lights went out and the summer night sky lit up with brilliant stars. Another pop legend, Steve Miller took the stage with his remarkable band. Just like Frampton, Miller has been producing hit songs since 1966. Miller began an 18 song set with "The Stake" from his 1976 album "Book of Dreams." Much like Frampton, Miller spent much of his time telling endearing anecdotes about his involvement in the musical history of rock and blues music. Miller and the band tore through three more songs including Miller's first hit "Living In The USA." That was followed by the crowd-pleasing hit "Take the Money and Run," which saw the crowd rise en masse, most never to take their seats for the remainder of the sold out show.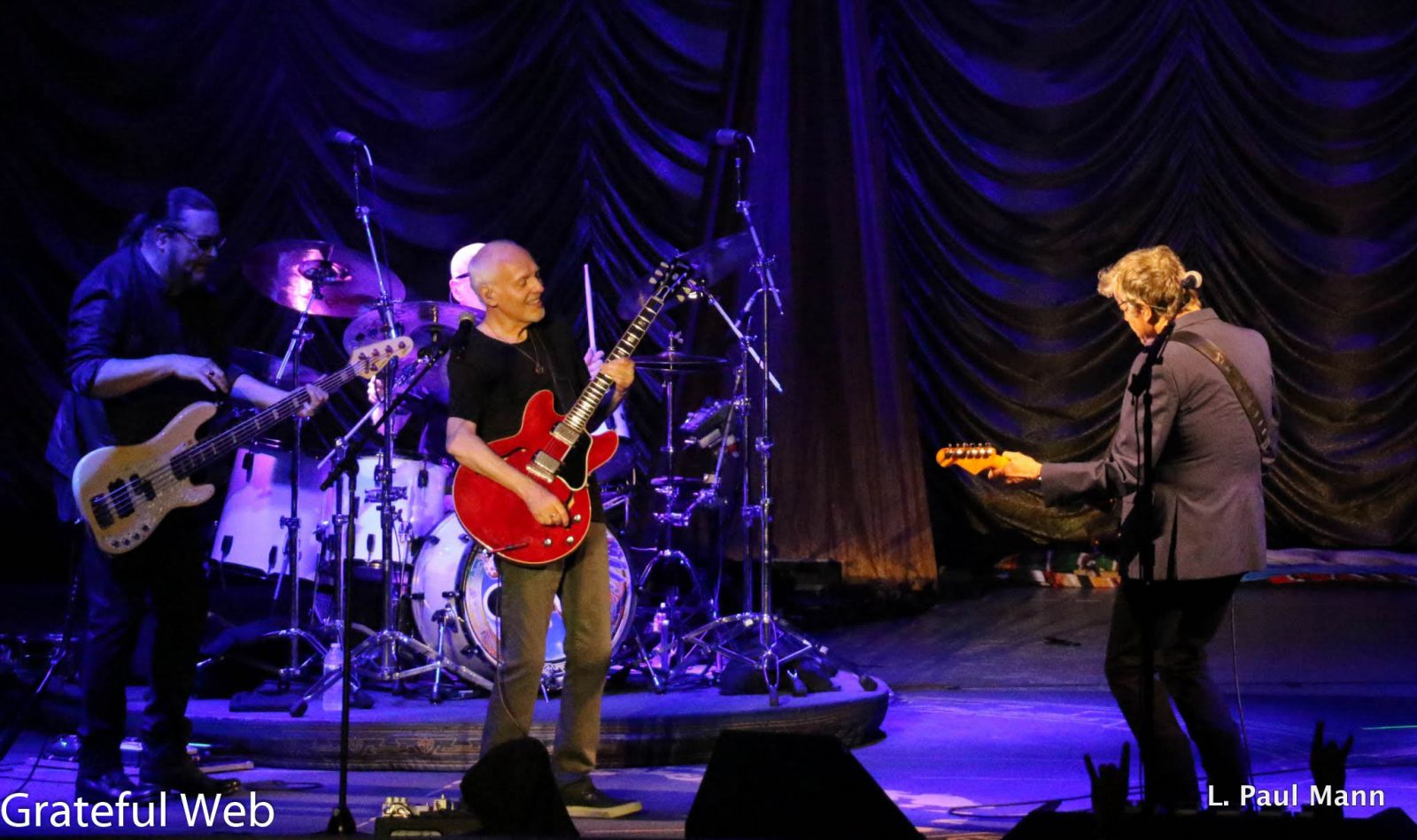 One of the unique moments of the night occurred next when Frampton emerged with a bright red Gibson guitar to join the band for a three song blues jam. Miller began with a history lesson describing the music the two guitar masters were about to play. They then launched into the jam featuring "K.C. Douglas" "Mercury Blues" from the Mississippi Delta genre and Otis Rush's "All My Lovin'" from Chicago. As the two master guitarists jammed off of one another, it was apparent that they had become the masterful heir apparent to the blues idols of their youth.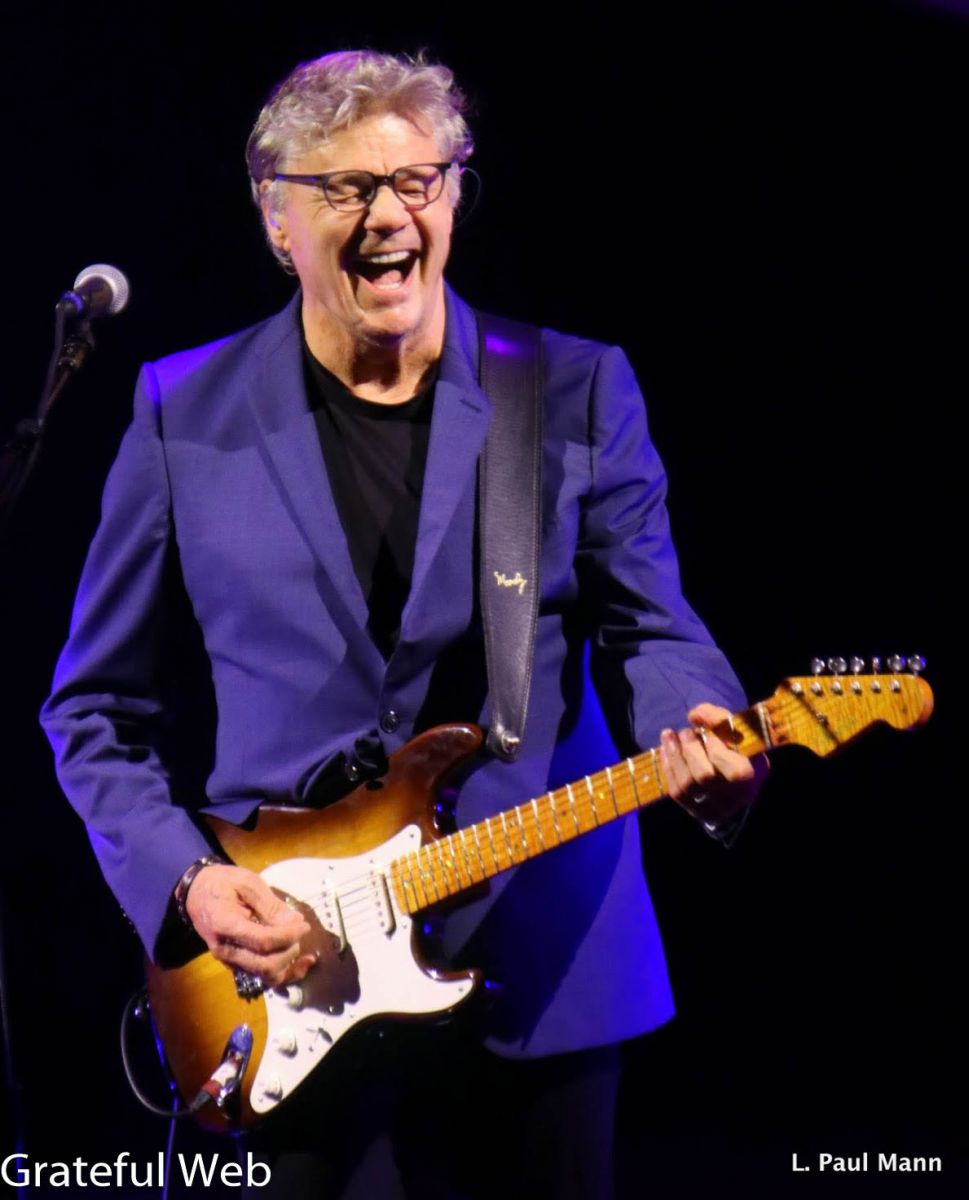 "All aboard the Peter Frampton Express!" Miller shouted out during "Stranger Blues," the Elmore James song that ended up the blues jam. Then Frampton launched into one last guitar drenched jam before disappearing off stage.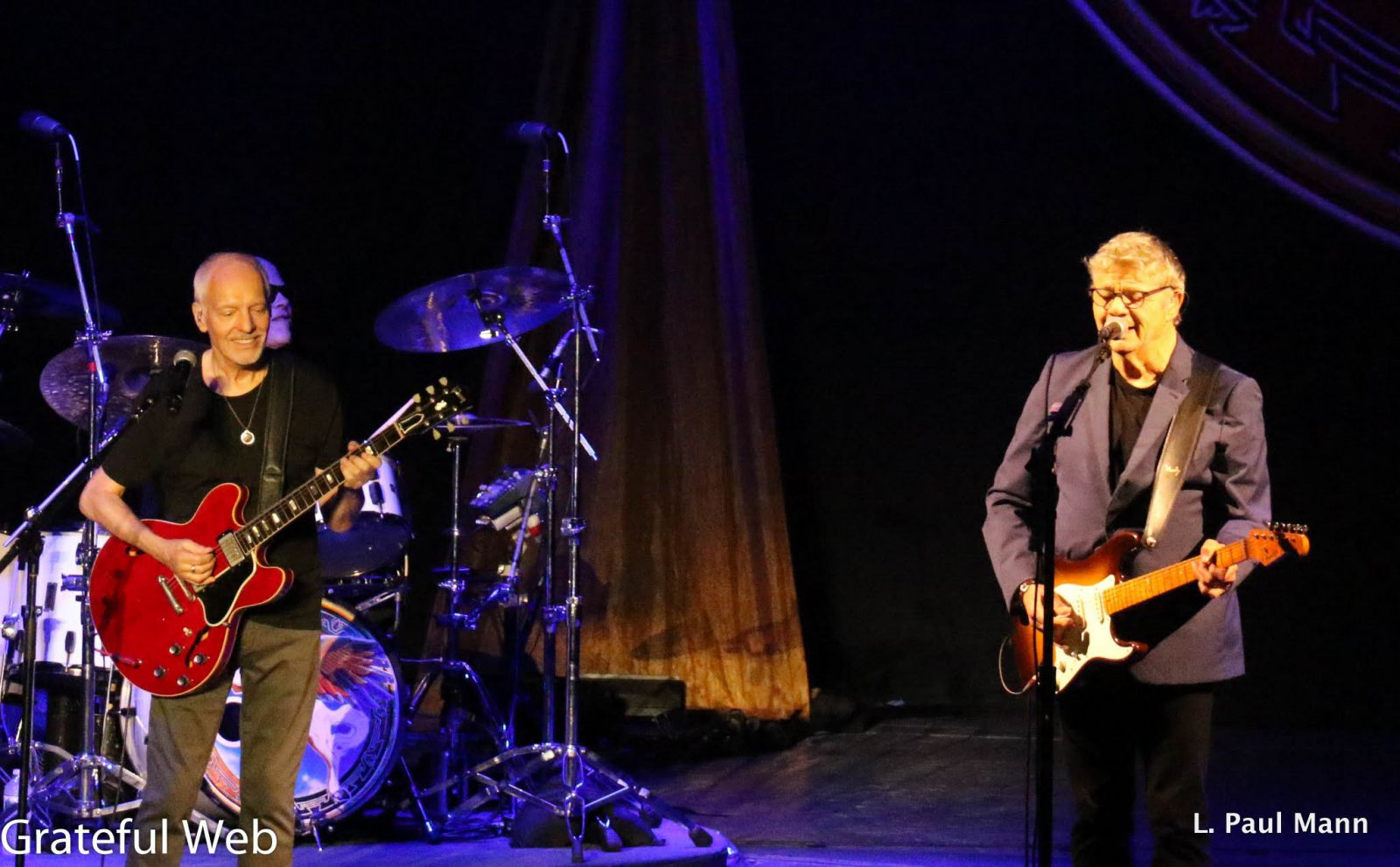 At that point in the show, Miller and his band launched into to a ten song string of hits sprinkled with more Anecdotes. One particularly interesting story dealt with Miller finding his odd 18 string guitar, in a $200 bargain drum in a New York guitar store in the 60's. The set need with a two song sing along encore of "Jungle Love" and "Jet Airliner" played up right to the 11 PM curfew time. More than four solid hours of classic rock topped by an incredible jam of two masters of classic rock. What a brilliant night of music from Nederlander concerts and the Greek Theatre.