The time of year has come where that childhood anxiety of change and new adventures both excites and frights us to the bone. Mother Nature tells us that it's time to progress. After Labor Day we all start to feel it. This is the time when some of us head back to school, and this is the time when some of us start packing away our wonderful toys of summer. We say goodbye to our wonderful wilderness festival dance companions. The end of summer draws near. Festavarians, especially us in the Midwest, know that our times together are going in a new direction. But… when one door is closed; another is opened…
The summer's last dance, Shoe Fest 2012 was tucked into the majestic woods of Manteno, IL. The second installment by local Chicago jam sensation Old Shoe, Shoe Fest was that ritual of change. A celebration. It was that last party of the summer… It was that first party of the new term. It was when old friends, new friends, short, tall, furry friends, and many of our four-legged friends all come together in common thread. We shared our stories and adventures of summer and intricate plans for the upcoming season and tried to weave them all together. This celebration was brought to us by our friends Old Shoe.
Old Shoe has worn their shoes thin as of late by relentlessly playing shows all around the Midwest. Their uplifting spirit and soulful perseverance has given them a dedicated following. Everyone showed up for their annual Shoe Family Reunion Party. The Shoe Fam continues to grow it's appreciation for this hardworking band devoted to their music. It's hard not to consider each member a dear friend, a compliment to their performances and their character off stage alike. Everyone here felt a personal bond with at least one band mate. This is truly a Shoe Family event.
Since the inauguration of Shoe Fest last year, Old Shoe has been busy leaving their footprints on so many stages, in so many venues, with many other artists. Their collaboration with these artists has been a staple to this family feel. All of the bands are familiar with one another and more than willing to join each other in their musical journeys.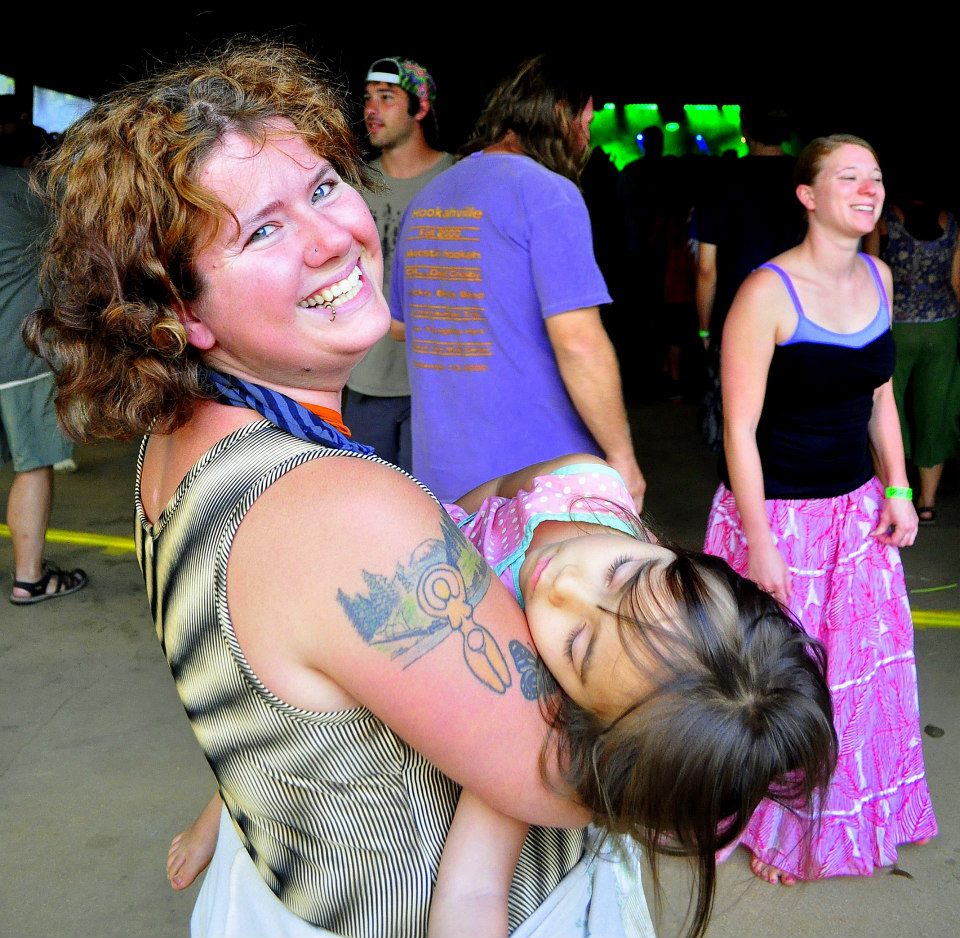 While I didn't arrive at Camp Shaw-Waw-Nas-See until Saturday, the Fam still glowed and gasped at Friday's festivities. As I entered the festival, I bought my ticket and took the ride! I made my way to the camp area to set up my camp, however my excitement overwhelmed me and I couldn't wait. So instead of setting up camp, I decided to jump right in feet first and find out what's been going on. One of the great ideas of Shoe Fest is that they try to share as much local talent as they can. This is how I see the opening of the festival Friday with local jammers Afternoon Moon and Thinner Teed, Iowa's Euforquestra and the always welcome cousin to the Reunion… Family Groove Company. Friday also treated us to performances by Dead Winter Carpenters and camp fire acoustic sets of the great soloists Pete Jive and Ed Anderson. The buzz, the glow, and still jaw dropped silhouettes, were all talking about the Pink Floyd inspired Old Shoe set Friday night. There was a Fundis on that Old Shoe when they brought out the big guns of Greg Fundis on drums. They featured a medley, I'm pained to admit I missed, starting with Let Yourself In>Breathe>On The Run>Time>Breathe>Let Yourself In. I swear at one point I could still hear the trees humming the remnants of last night's harmonies. I even may have heard a Kum-Bah-Yah or two.
There we were, Saturday afternoon, dancing first at the Main Stage with Lake Shore Vibe. The thought out jams and melodic rhythms had Saturday's first big crowd enthusiastically waiting on the next note to ring out. I saw that few were left standing still, and hard to carry a conversation with any family there for I was constantly carried off into a dance during a song or two.
I kept hearing talk of the beautiful grounds with a creek and waterfall, so for the first time I began the trek to the River Stage. Awestruck by the scenery along the creek, crossing the bridge, I had to stop to take it all in. I snapped a few shots and paid my respects to Chief Shaw-Waw-Nas-See. I was dragged from this tranquil trance by the Ben Miller Band. Every Festival I look for an exciting new artist I've never heard before. For me that's why I do this. This is my favorite part of music fests. The Ben Miller Band was exactly that. The whiskey jug band sound described as MudStomp hypnotized the crowd and left them stomping along to the super high energy caravan of sound. Their level of energy was beyond comprehension. Bringing the backwoods bluesy vocal style together with washboard, bathtub bass, and instrumentation unfamiliar to us city folk, this Missouri band made an impact on this festival to say the least. Far after their performance not a tongue was left without their taste on it. The word was out on The Ben Miller Band.
It's crazy how small our worlds can get. As the band wrapped up and I m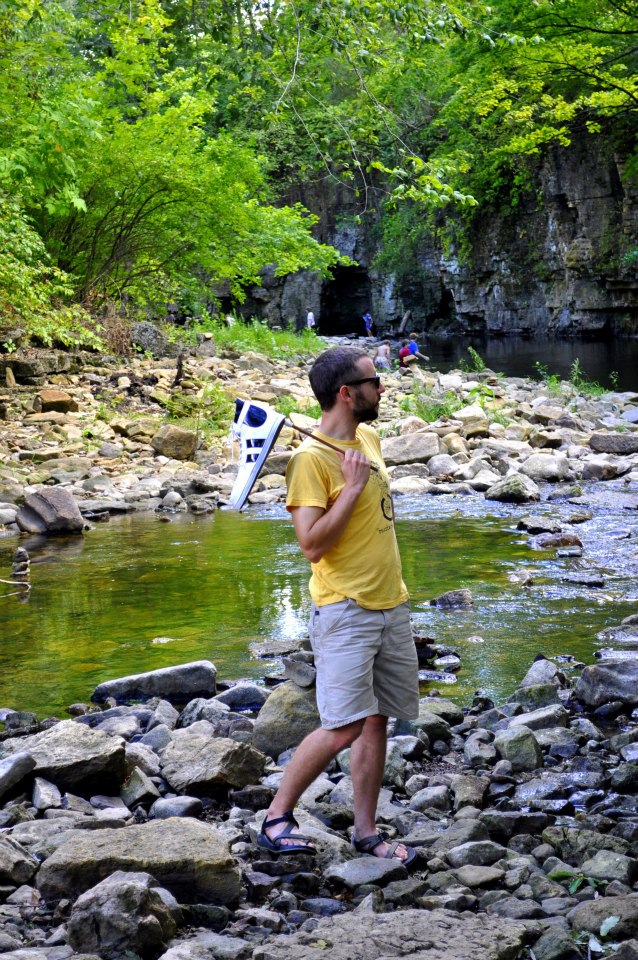 ade my way to the Main Stage once again, I always found another part of the familiar music Fam. I had a constant pleasant interruption from my missions so many times to join in on family updates. This is my music family Reunion after all. There are many different directions we've all traveled this summer, it was great to catch up.
Following The Ben Miller Band… Family visits… and some cool refreshments, I made my way to the weekends second appearance of Old Shoe. I was in awe from the first note. They opened with a Grateful Dead favorite of mine "The Golden Road to Unlimited Devotion." The bands set was the foundation, set at the head of the family table, played with such fervor and passion. They fit their role of hosts at Shoe Fest well.
The sun had now set and the chilly night air got everyone bundled up. It was another sign of change into one of my favorite times of the year. Another end… another beginning. In front of the Shoe Fam was The Henhouse Prowlers. While not new on the scene, the reputation of the Prowlers has produced a cult following of the "hardest working bluegrass band" in Chicago. Their performance Saturday night proved why they have cemented their mark in Chicago and why so many flock to their shows. Plus, it was the night before the opening game of the Chicago Bears 2012-13 season, and we were treated to a quick rendition of "The Super Bowl Shuffle." If you're not familiar with it, then you wouldn't understand. However, to those who are, it was legendary! Their traditional style welcomes stomping feet and swinging arms, spinning partners and neighbors round and round. Thank You Henhouse Prowlers, you have helped to shed yet another layer of soul, I mean sole, from my festie shoes.
Just when I thought my heart was full of joyful noise, I was reminded that our next guest on stage was Keller and the Keels. If Old Shoe are King of the Festival, then the well advertised Keller & The Keels were Prince. I've seen Keller a number of times. He is no stranger to the festival family. And it never gets old… it's never boring… Keller and the Keels like to do the cover song thing and every time I see them the crowd never tires of it. Carefully selected and well played they make each song their own. From Cage the Elephant's "Aint No Rest For the Wicked" to Tom Petty's "Last Dance" and a great "Ramblin Rose" the Fam was on overload. Each song strengthened our family bond. I kept hearing "Hey, Don't I know you form somewhere?" The cosmic quilt had begun to come full circle. I thought this was the pinnacle, the apex, the peak of my journey, but then came Strange Arrangement.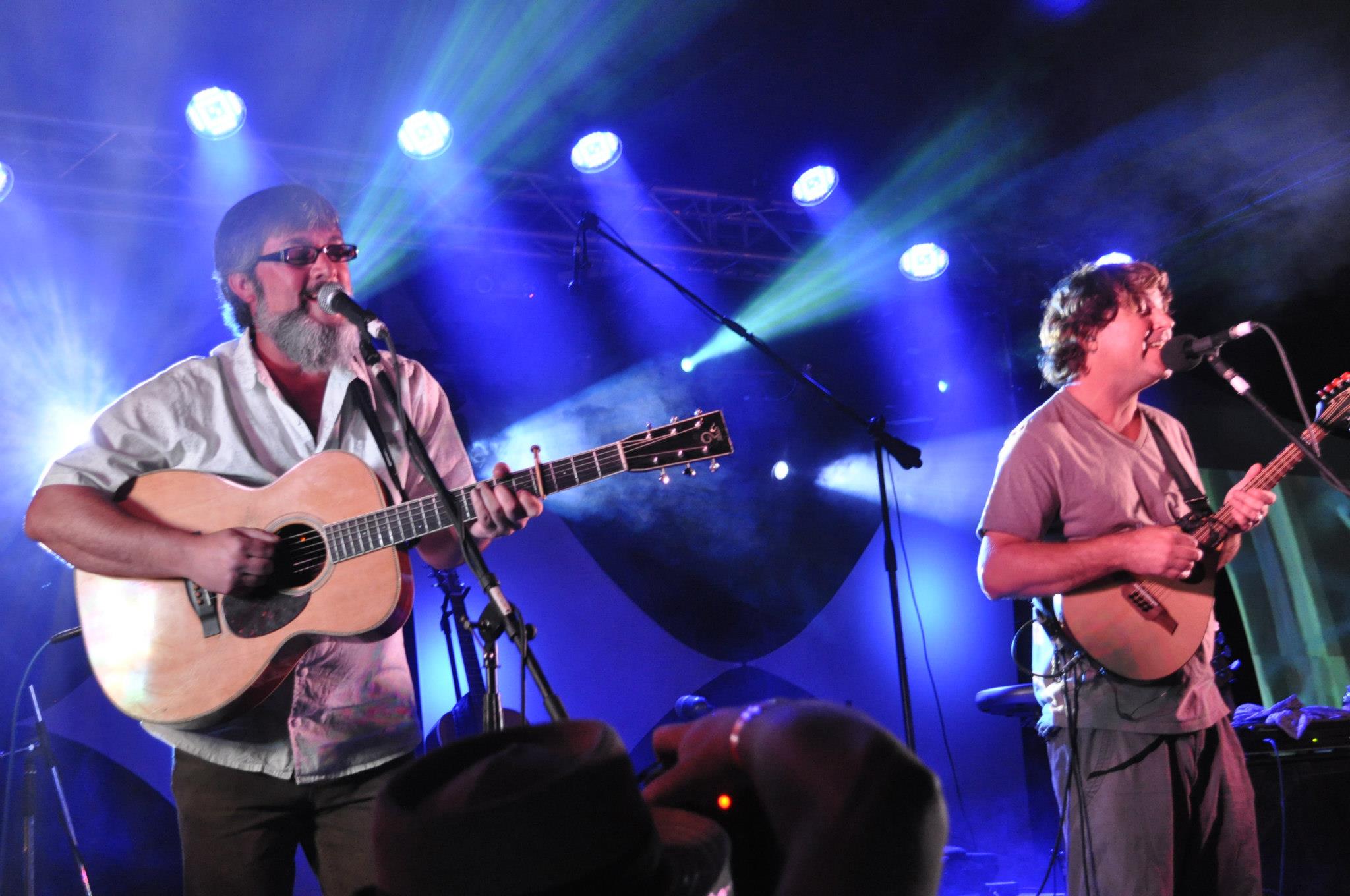 Having covered Strangement a number of times they have quickly become one of my favorite bands. I always feel like I know what to expect from a Strange show, and yet, I always leave their set floored. No more adjectives are left to describe these guys and their music and the feeling of joy, excitement and musical satisfaction I get from their speakers. Covering Chromeo added a funky spark to an already rocking ensemble of original music. All I can really say at this point is that if you haven't experienced Strange Arrangement show yet, just go! Just Go!
Worn and torn from my music indulgence I tried my best to stay afloat, however my legs and eyelids could stand up no longer. I retired to my camp, which due to my enthusiasm was never set up, and crashed for the night. Awoke by dawn, I began my daily festival pregame rituals. This was no ordinary Sunday. It was not only the last day at Shoe Fest, but it was also opening day for the Bears. Luckily the Mackey's Hideout tent was featuring the Bears game at noon on a TV set for our viewing pleasures. This was the talk of my morning, but then came the music. Oh the music! So my search for some breakfast began, then off to the day's first show.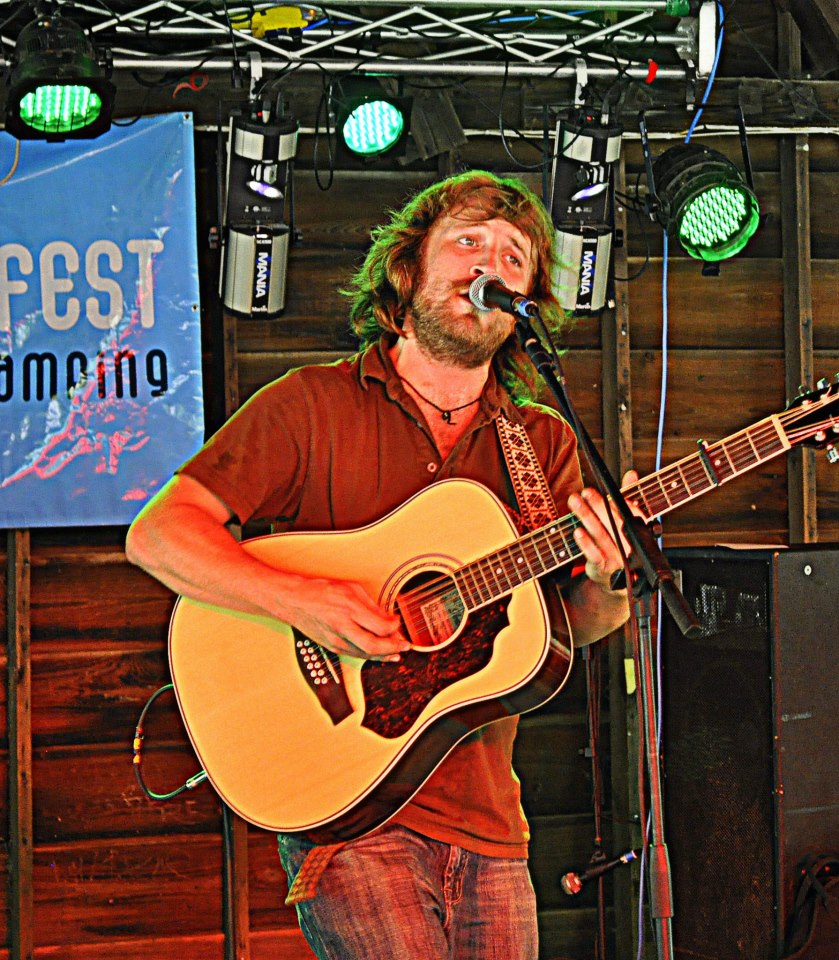 This brought me to the River Stage again for Sean Shiel. This solo singer/guitar player is a must see. The solo player wasn't uncommon this weekend, having some of the best at this festival. Ed Anderson, Pete Jive, Jaik Willis, Chicago Farmer and we certainly can't forget Keller. To stand in the same genre of some of those entertainers I thought perhaps there might be some pressure. If there was, Sean wasn't showing it. It's my opinion that a solo artist has the most challenging of jobs. You really have to have an extraordinary presence and talent to succeed. I believe all these artists have that. Sean was busy on stage. Keeping the energy high, the lyrics real, and all eyes and ears on him and that guitar, he definitely deserved to have his name in the ring with all these other greats. Sunday was their day.
After Sean I had to get my Chicago Bears fix. It was convenient that the tent was enroute to the next stage guest, so I took this time to check the score and have a little football time with the slew of people who also stopped to watch a bit. It was a fun change of atmosphere but I still felt that family bond as we all cheered on the home team. Ultimately, I craved more music so I was soon on my way to indulge in the next performance. As I walked, I was distracted again by another Shoe Fam reunion.
I was constantly amazed this weekend at the number of great people I've met over the years I've been covering and seeing shows, and I swear they were all here. It was truly a family event. By the time I was on my way again I realized I had missed the beginning of Jaik Willis, one of my favorite local artists. I quickly made my path in his direction. Jaik is a solo act, a true entertainer. His shows mix high energy antics with soulful vocal feats not typically reached by most artists, and of course, his guitar ripping music. Add a little beat boxing and there you have an artist that can go from classic folky roots into Ace of Spades by Motorhead. There are no boundaries to the entertainment of Jaik. The Jaik Willis Experience is just that. It's common to find Jaik joining multiple artists on their own stages, a compliment to his versatility and his talent.
All this energy and excitement had me itching for more. The final day of the fest was drawing to a close. I was beginning to feel it, but I hadn't had my fill and wasn't done just yet. That brought me back to the Main Stage to keep the feeling going and who better to fix that feeling than The Giving Tree Band. They were the answer. Another band I'm very familiar with, they wasted no time getting the crowd to stomp and dance in unison. I took this moment to set down the pen and paper, put the camera away and join in the stomp to twirl my girl around. GTB brings folksy rockin' Americana excellence to the stage. They're fine tuned and full of spunk and passion that made it impossible to keep your feet still. Playing a handful of my favorites, I was spun with a satisfied smile. Circles, Caged Lion, and the perfect cover of the Dead's Brown Eyed Women filled me to full capacity. My shoes couldn't take any more.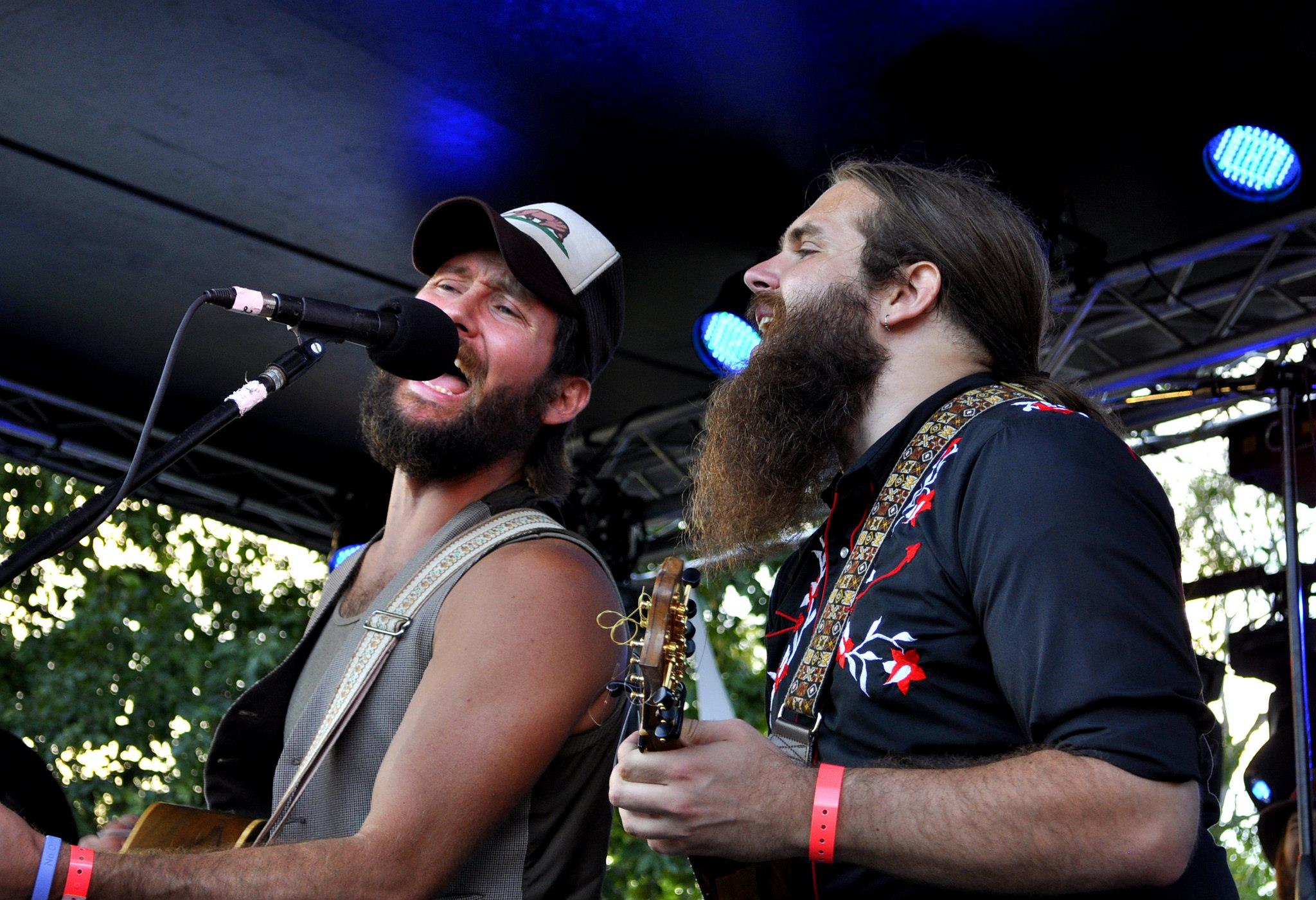 Thankfully up next was Chicago Farmer. The Dylan-esque story teller filled the scene so I could come down and rest my weary legs and smoking soles. Cody, aka Chicago Framer, tried filling in his set with as many songs tied to footwear as possible and pulled it off nicely. Cody thrilled, amazed and entertained. He even managed to give us his famous 7 minutes of grunge playing Nirvana and Blind Melon's "Change." Cody is a talent that has grown to a great popularity in the last year. His small town tunes relate to us all. Every time I've seen him and all the conversations we've had I can tell you he is as real as they come. He is Chicago Farmer. Blending great music, story time, and humor, he has attracted a significant fan base that avalanches at every show. It was exactly what I needed, when I needed it. Well played Cody… Well Played.
Chicago Farmer brought me back to Earth. He grounded me again. The sun was down and this was it, set up for one more artist to close out the fest. Walking to the Main Stage now for the final time, tonight's feature was Elephant Revival. I hadn't seen them yet and am so familiar with their music I was filled with anticipation for this one. The perfect end to a perfect weekend. As they started to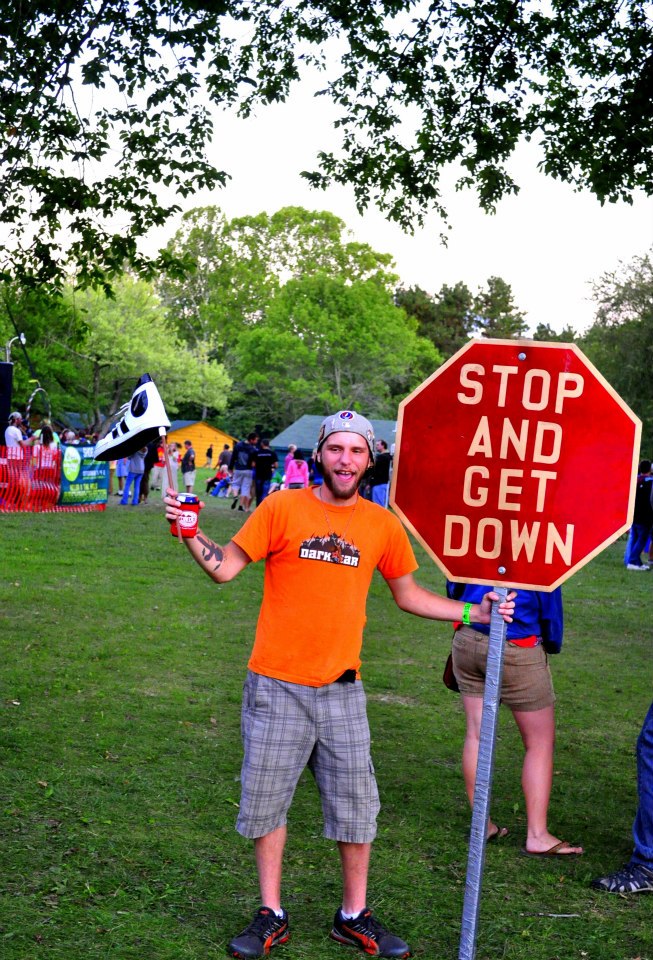 play, the only word that came to mind was serene. Such a peaceful, tranquil, joyous sound with positive vibration from every speaker to my ears. From each instrument, from every voice, every note reached into my soul and gently massaged and comforted me like a child in its mother's arms. The happiness and satisfaction on the bands faces help us all share the passion and joy creating a full state of euphoria. They felt it too! I saw the members of Old Shoe and Giving Tree Band gather for the serenity of Elephant Revival. I felt like we were already but if we weren't family we all were now. Elephant Revival has this feel of such humbleness on stage. They feel like a favorite distant relative you haven't seen in awhile. That Aunt or Uncle who just happened to pick up a mando or washboard and started to play. They seem so familiar and yet this was the first time I've seen them. They enter through your ears, climb into your heart and soul and just stay there. They are so accessible and approachable from the intro through every hanging note my hair stood on end and my body melted. They're like musical yoga.
And in a blink of an eye… it was over. The Family Reunion had to come to an end. To see so many bands and so much music for such a small price, this was as successful as a fest can get. So many great people, new Family, old Family… it didn't matter because we all left now a part of the Shoe Family. I had no idea how many people I was going to run into, but I ran into them all. Shoe Fest reminded me, these are the people in my neighborhood, in my musical family tree. The people and sounds that keep me warm through the winter and make me smile with love in my heart. Thank You Old Shoe. Thank You Shoe Fest. We were all brought together by you.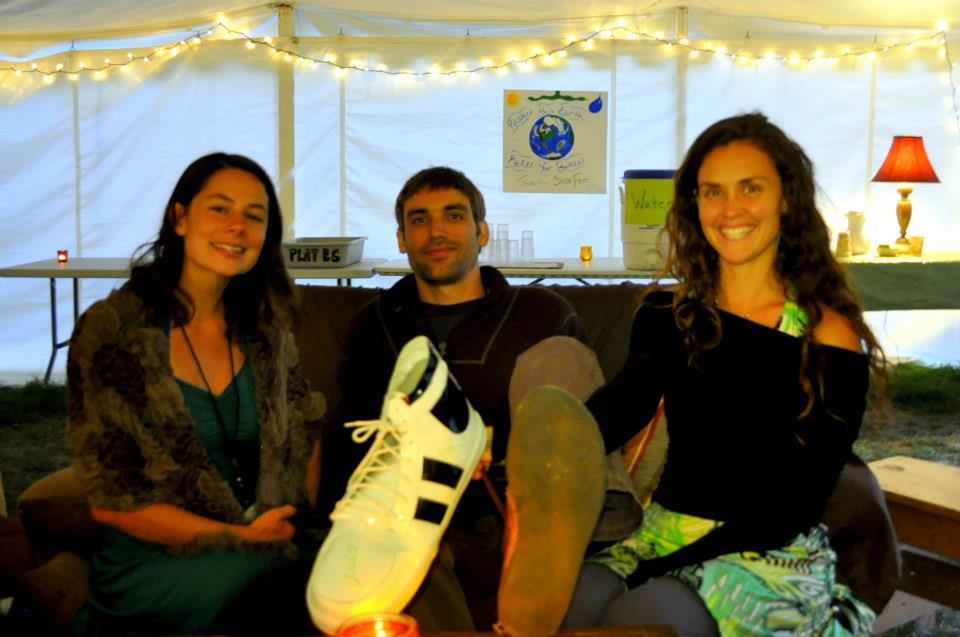 Check out more photos from Shoe Fest 2012.