Monday, December 5th, The GRAMMY Museum presented Andrew Bird to the Clive Davis Theater for a conversation about his career and latest album "Are You Serious." A release he considered a rigorous recording giving the dying format of CDs 'one last shot'.
The intimate 226 seat theater was sold out for this hour and 40 minute presentation. Devout fans were treated to an upfront and personal peak into Bird, his work, musical approach and unknowns bits to his career back story.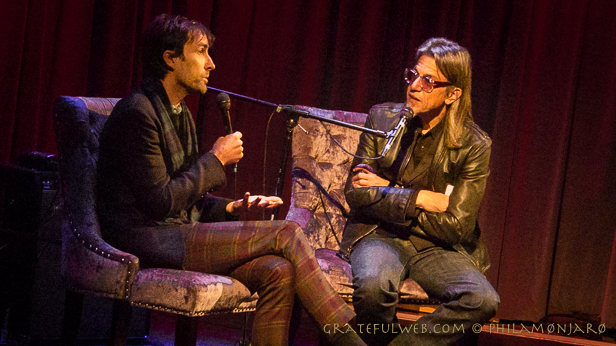 Scott Goldman, Vice President of the GRAMMY Foundation and MusiCares, moderated the first half of the evening of casual conversation and audience questions. The organic dialogue touched on Fiona Apple's participation on new release, his webisode series: The Great Room, and his early days following the Chicago music scene at Lounge Ax, Empty Bottle and other local haunts. Bird is both deep and humorous as he shared antidotes and metaphors such as describing his live stage improvisation style akin to an absent-minded cooking show host adding ingredient along the way.
After answering a few audiences question, Bird played a seven song set of new material. A multi-instrumentalist, tonight's event he played violin combined with his signature whistling, loops and singing. What is immediately attention-grabbing is the way he plucks, strums and bows this instrument with conviction and command.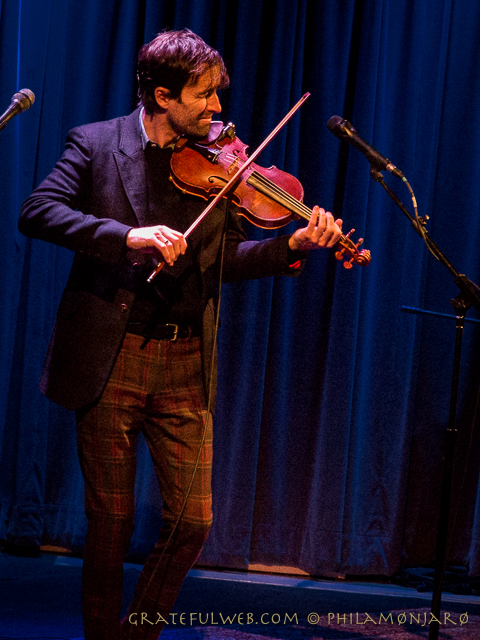 Voted as best Los Angeles venue, be sure to check out their exceptional events and exhibits.
Andrew Bird:
The Great Room:
http://www.andrewbird.net/livefromthegreatroom/
The Grammy Museum Event Archives: