Grateful Dead FAQ: All That's Left to Know About the Greatest Jam Band in History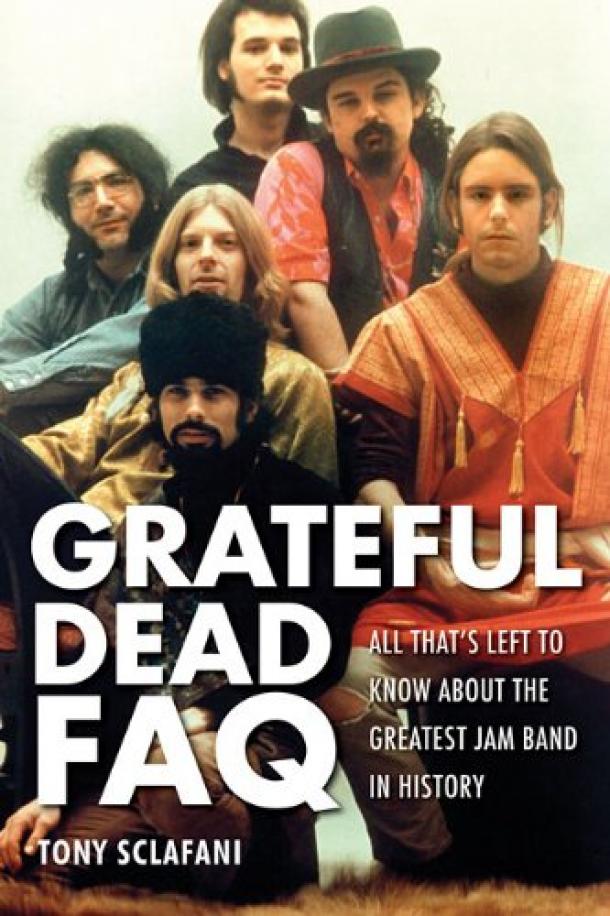 Ever wondered why the Grateful Dead once added a modern classical composer to the ranks? Or how they pioneered the "double live" rock album concept? Or what a final studio album by the Dead would have been like?
These questions and more are answered in the book The Grateful Dead FAQ (Backbeat Books, Nov. 2013, $24.99). Subtitled "All That's Left to Know About the Greatest Jam Band in History," this book explores subjects that Deadheads have discussed on message boards and blogs. In all, the book is comprised of 130,000 words and 39 chapters in which author Tony Sclafani investigates unexplored terrain but also includes some basics for beginners.
"I've read virtually all of the classic books on the band," says Sclafani, who has served as a pop music writer for NBC.com, the Washington Post Express, and other publications. "What I wanted to do was expand on areas that some of those books didn't have the room to get into. I also felt that with the passage of time, the band's legacy needed to be reassessed and some of the 'received wisdom' challenged."
The book takes a thorough look at the band's studio albums, bootleg recordings, and video appearances. Chapters are included about the Dick's Pick's series, David Lemieux's archiving activities, and the band's appearances at Monterey Pop and Woodstock.
Sclafani also examines the band's impact on rock music and pop culture: "I've tried to bring in information from the world of pop and rock to show how the Dead functioned in it, influenced it, and drew from it."
The Grateful Dead FAQ is a roadmap into the magical, sometimes bumpy, yet always exhilarating world of this extraordinary group. It's now for sale in stores and on Amazon.com. To commemorate the book's release, Sclafani has put digital recordings of some of the rare Dead vinyl he's collected over the years out on YouTube.
For more information on Tony Sclafani, visit his Web site at www.tonysclafani.com