Atlanta, GA-based singer-songwriter/violinist/multi-instrumentalist Melody Duncan is set to release her debut solo album, Wolf Song, on March 12, 2021. With hints of Americana, indie-pop, chamber-pop, and folk woven together into a compelling mix, the songs on the album also feature Duncan's unique vocals, a slightly gravelly beckoning into the depths of her music. With a clear vision and focus, Wolf Song was entirely written, performed, recorded, and produced by Duncan.
"Recording in a home studio is both fun and challenging," says Duncan. "For one thing, my apartment isn't soundproofed, so there were a lot of times I couldn't record because there were noisy things happening, like a rainstorm or my neighbors mowing their lawn. However, that's also one of the reasons I was able to capture some of the cool nature sounds on the record."
Prior to her solo music endeavors, Duncan was a member of the international touring group The Mulligan Brothers, where she brought violin, fiddle, keyboards, and vocals to the band. Together they hit the top 50 on the Americana charts in the U.S. and played the Cayamo Cruise with artists such as Emmylou Harris, Brandi Carlile, Shawn Mullins, Steve Earle and John Paul White. When The Mulligan Brothers disbanded in January of 2019, Duncan found herself excited for a new chapter in her musical journey and knew she had to finally produce some of the songs she had been writing since she was a young girl.
With Wolf Song, instead of playing songs that others had written, Duncan finally set out to share her own original music with the world. True to her upbringing, her original music is a mix of genres, a taste all its own. Accompanying her unique musical vision, she has begun to create what she calls her "Wolf Pack," a community of people and music fans who gather together in person, in spirit, or both. "I think wolves are amazing creatures," Duncan says. "They run strongest in packs, and they need community to be their best. They also connect through song, howling together in harmony despite any distance between them. Music is our universal language, and I love connecting to other people. I've always loved music, and my parents obviously did, because they named me Melody. I want to encourage people, connect with people, and share light and love through music. We all need more light."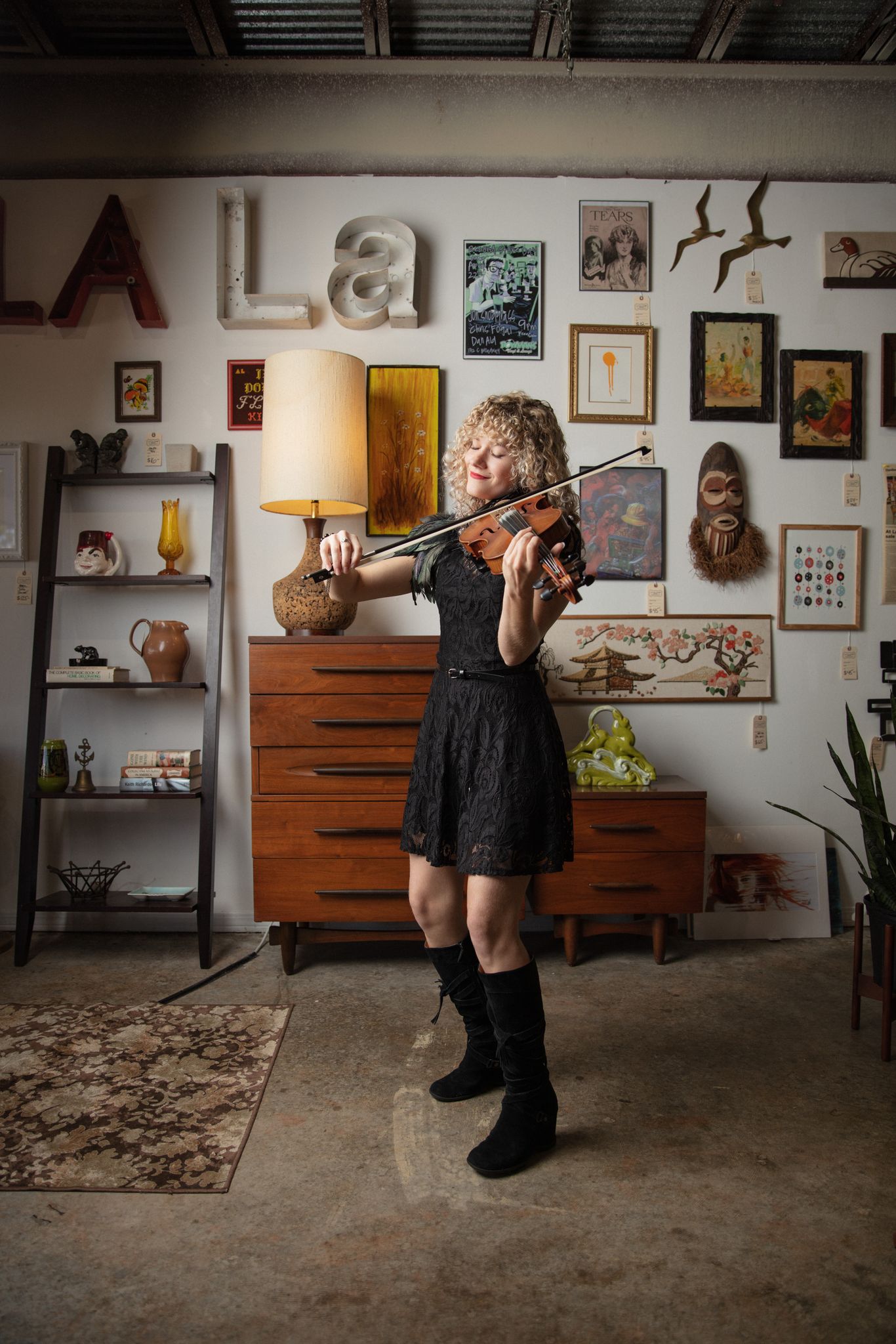 Born and raised in Mobile, AL, Duncan cut her teeth on music at a very early age. Listening to bluegrass, rock 'n' roll, church songs, Celtic music, and classical compositions, Duncan enjoyed a wide variety of inspirations from early on. Her parents and big brother (Christopher Duncan), all musicians themselves, helped to foster an appreciation for playing and performing. With her mom teaching her, Duncan started playing piano at the age of 5 and slowly picked up different instruments along the way. She found an extra level of musical passion when she started playing violin in her teens. With determination to share music and make it her career, she began touring and freelancing with rock bands, jazz players, folk artists, local record studios, and chamber groups.
In addition to counting the members of her family as musically encouraging and motivating, Duncan has also drawn inspiration from artists as diverse as Freddie Mercury, Alison Krauss, Elton John, Chris Thile, and James Taylor. "They are masters of their craft, and they make technically savvy music readily enjoyable to all types of audiences," says Duncan. "Listening to their music makes my heart happy. The music keeps me company and makes me feel inspired. My hope is to pass that on, to add light, inspiration, and encouragement to other people. I feel that music can be like a prayer, a hope, a connection to our deepest source of light."
Duncan plans to play live shows when possible within COVID guidelines, but, in the meantime, fans can follow her on Facebook for announcements about her upcoming livestreams..