The Zen Tricksters REUNION 2014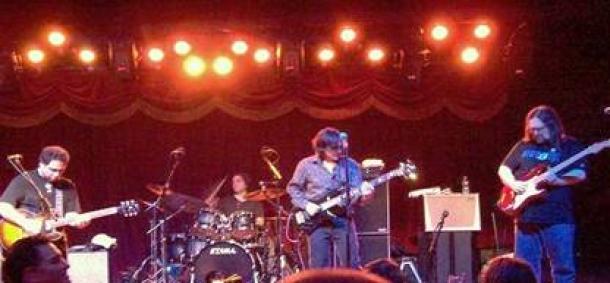 The roster of current and former Zen Tricksters include some of the most venerable musicians in the Jam Band scene today. Originating from Long Island, New York, this band has played together and apart for over 30 years and its members, not only "life long" Zen Tricksters, play and have played with other bands of renown, including Dark Star Orchestra, Phil Lesh and Friends, The Other Ones, The Dead, and Assembly of Dust. They have performed over the years with such artists as Levon Helm, Peter Rowan, Vassar Clements, The New Riders of the Purple Sage, Buddy Cage, David Nelson, Bob Weir, Donna Jean Godchaux, Tom Constanten, and many more.
Their performances feature originals from their three studio albums, classic songs and Grateful Dead renditions which are their trademark.
This is a rare annual performance not to be missed.
--
Brooklyn Bowl - 61 Wythe Avenue, Brooklyn NY
Wednesday January 22, 2014
Tickets: $8.00 advance $10.00 DOS
Doors:  6:00 PM    Show: 8:00 PM
Band website: http://www.zentricksters.com
Venue website:  http://www.brooklynbowl.com