Assembly of Dust (AOD) will be releasing their latest offering of live concert cuts in Tales From The Oregon Trail on May 3, a demonstration of when the jamband legends brought their face-melting folk-rock to Portland, Oregon. While the lineup has changed a bit over the years, the current lineup brings the same level a musicianship, energy, and improvisation that AOD has been known for since their formation in 2002. AOD was created by former Strangefolk front-man Reid Genauer and current members Adam Terrell (Lead Guitar) and John Leccesse (Bass). Former members Nate Wilson (Keys) and Andy Herrick (Drums) have since been replaced by multi-instrumentalist extraordinaire Jason Crosby (Keys, Violin), known for his work with Phil Lesh & Friends and God Street Wine to name just a few, and drummer/multi-instrumentalist Dave Diamond(Drums) of Zen Tricksters fame. To add to the experience, Mark Karan, of Bob Weir & RatDog and The Other Ones notoriety, joined the quintet as a special guest musician.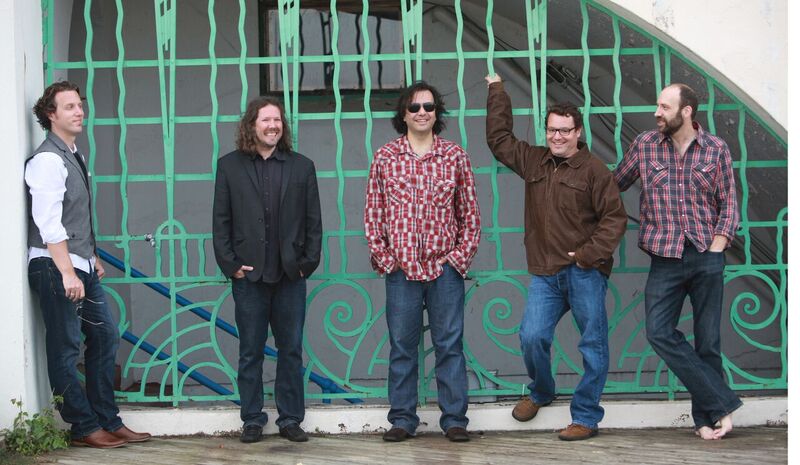 AOD provides the freedom and soul of 70's rock acts The Band, Neil Young, and The Allman Brothers, with their meaningful lyrics, acoustic/electric interplay, and intricate harmonies, while engaging the sound of today with cohesive yet exploratory jams that seem to rise up from the middle of the songs and wholly take over the experience. The musicians from AOD have shared the stage with legends such as Phil Lesh, Bob Weir, Bela Fleck, Richie Havens, Martin Sexton, Keller Williams, Bill Nershi, Sam Bush, David Grisman, moe., Mike Gordon, Dickey Betts, Tony Rice, Victor Wooten, and many, many more. Tales From The Oregon Trail, their first release since the 2013 critically acclaimed release Sun Shot, provides an enticing journey through the AOD catalogue, with tracks dating back to the mid-nineties Strangefolk era to previously unreleased material. As Reid Genauer remarks:
"Ever since I heard the Grateful Dead Live Dead in the 8th grade I knew what I wanted to do - listen to a shit ton of Grateful Dead music and try and create music that makes me and others feel the way that The Dead does. I am unabashed about being influenced by The Dead and others. But the trick is to take other influences and ideally infuse the music you make with musicality and emotional content that is authentically your own. I think the key to that is understanding what makes the music you love work at a high level, like not the exact notes or exact words but the chemistry and the building blocks of the music and to try and build something new that is informed by that roadmap. For me key elements of The Dead were world class songwriting, collaborative /conversational performance and an authenticity that is both bad ass and beautiful at the same time. We have tried to capture elements of that recipe in our live performances. If Tales From The Oregon Trail creates 1/10 of the pleasure I've gotten from the Grateful Dead's music for our listeners I would count it as home run."
The album jumps right in with both feet on "Second Song", originally released on the 2009 album Some Assembly Required, featuring Genauer's signature voice and vocal/guitar interplay with Terrell and special guest Mark Karan. "All That I Am Now" is a track with two personalities. The first four minutes representing AOD's classic folk sound, with light guitar and keys supporting Genauer's vocal melodies as he winds through powerful lyrics of passing by from birth to death. The track seizes new life as the guitars take center stage, supported by Diamond's rhythms and Crosby's keys, and crescendos into a version of The Allman Brother's "Ramblin' Man". "Filter" is a classic AOD song that provides a platform for Crosby to show his skills on keys and he takes full advantage, even throwing in a tease of Herbie Hancock's "Chameleon" for good measure. "Mama" features Mark Karan on guitar and "Rachel" is delivered with the usual foot-stomping zest that it has been known for since it was first played 20 years ago, both of which are Strangefolk originals that are now AOD staples. "Stone Choir", lead appropriately by Crosby's keys, gives way to an intense guitarmageddon jam session that defines the song's performance. "Myth of Mine" offers a preview to a later track, as Genauer channels Neil Young's vocals wrapped in powerful, instrumental melodies. "Myth of Mine" segues into the AOD classic "Samuel Aging", from the 2007 album Recollections, which rounds out the full band tracks on the album and is played with it's usual ardor and fervor, including yet another remarkable display of musicianship with Crosby, Terrell, and Karan each taking solos to close the song out. The final two tracks are solo acoustic cuts with Genauer, including a touching take on Neil Young's "Comes a Time". Few musicians can successfully pull off covering Neil Young, both because of his range and unique styling, but Genauer does so masterfully.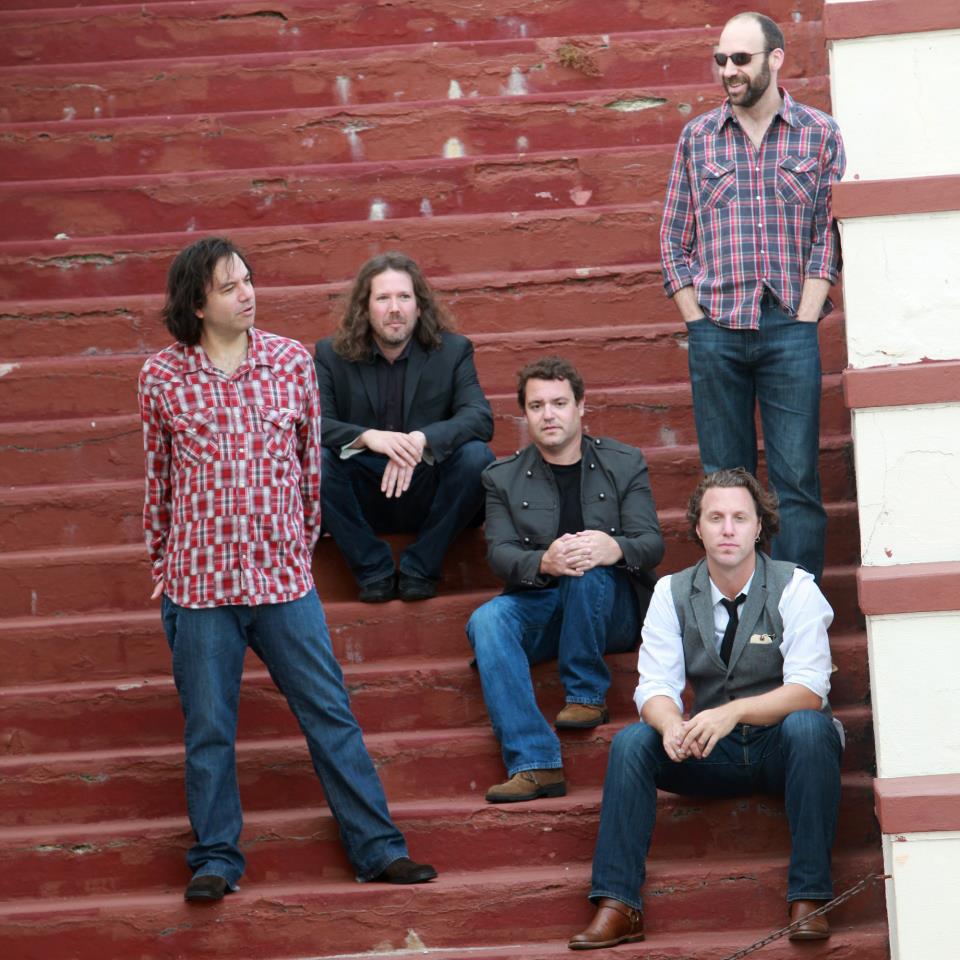 Catch Assembly of Dust this summer at their Phish after-party June 24 & 25 at Martyrs' in Chicago, July 16 at Cervantes' Masterpiece in Denver, or in New York, Philadelphia, and/or Washington DC at dates TBD.
Assembly of Dust – Tales From The Oregon Trail
1. The Second Song (Featuring Mark Karan)
2. All That I Am Now => Ramblin' Man
3. Filter
4. Mama (Featuring Mark Karan)
5. Rachel
6. Stone Choir
7. Myth of Mine
8. Samuel Aging
9. Comes a Time (Neil Young) - (Reid Genauer Solo Acoustic)
10. Crest of My Wing (Reid Genauer Solo Acoustic)
Engineered, Mixed and Mastered by John Coretto
Mixed and Mastered at Thundering Sky Studio - South Berwick, ME