Connecticut based jam band, No Mind has released their debut album, Bright Signs For Dark Times, across all streaming platforms. The album is available today, May 20. The new album, recorded by Nate Faulkenberry and mastered by Matt Bultrucki, features fan favorites that have been road-tested for the past year but never recorded in the studio.
Becoming one of the most in-demand bands in the CT scene, No Mind has been lighting up stages and dance floors all across the northeast. With infectious grooves, deep improvisational moments, and awe-inspiring live shows, No Mind is quickly becoming one of Connecticut's premier bands. The southern-CT based quintet has an ever-growing dedicated fan base that readily follows the band across the New England region. Drawing from a range of influences, No Mind's shows are never the same twice — filled with rich exploratory jams, tight vocal harmonies, clever songwriting, meaningful lyrics, and masterful musicianship. No Mind has shared the stage with numerous highly-acclaimed artists such as Grammy-winning guitarist and producer Rick Derringer, Hayley Jane and the Primates, West End Blend, Bella's Bartok, Strange Machines as well as other countless regional and national acts. As the band's reach continues to grow, fans can catch No Mind at venues such as Mohegan Sun Casino, Toad's Place, The Acoustic, and various festivals throughout the year.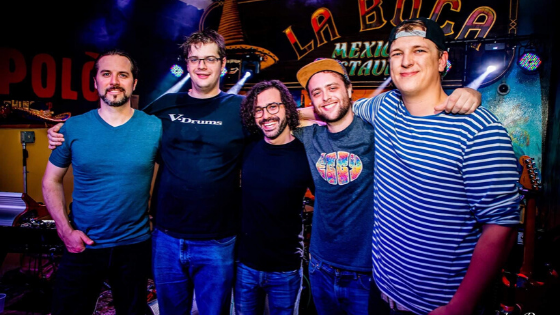 Band members have been staying busy during quarantine with many live streams, including masterclass sessions and instructional lessons with Isaac Young. No Mind is staying positive and hopes that releasing this album will give fans something to look forward to once they are back on the road.