For being a top billed Australian hip-hop group Hilltop Hoods sure felt at home on their premiere show at The Fox and their first ever visit to Colorado. The scene was packed with an ensemble of listeners, a diverse group of music lovers, stretching from young punks to veterans straight out of the old skool. However age and origin wasn't an issue, everyone was there to see Hilltop.Hilltop had arrived. They brought with them their fresh and bouncy flow, a spectacle powered by clean beats and bobbing heads. The music was loud and assaulting, everyone was forced to react, a response made visible through the shared movement in the crowd. A distinct sound radiates from Hilltop's beats and lyrical duo, combing style with style a choice track is the aftermath; and witnessing it live is truly one of a kind.The show was engaging; interaction with the crowd kept hands in the air. Endless chants left "Hilltop" on the tip of everyone's tongue.  To put it in their own words, "Renegades whenever on centre stage, That's my sweat upon the letters I bled on the pen and page." At one point DJ Suffa was stunned by the sheer volume and energy of the crowd, he made a phone call to the band's manager to share his disbelief, the volume then went from 11 to 12.The powerful presence that is Hilltop Hoods takes form in a trifecta of MC Pressure (Daniel Smith), MC Suffa (Matt Lambert), and DJ Debris (Barry Francis); a crew that is bigger than record sales and sold out shows, they have a consciousness that extends outside the studio and into the lives of other aspiring musicians.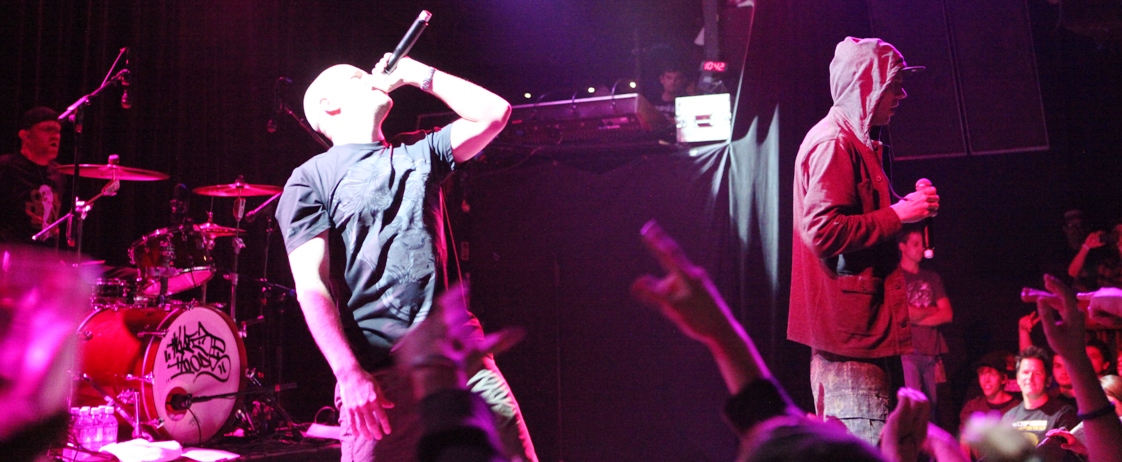 Hilltop launched "Hilltop Initiative" in 2005, a program that grants $10,000 to an up and coming Australian hip-hop artists; the money helps the emerging rapper produce and distribute a quality album. The group, being well aware of their role in the music game, decided to create their own label, and in 2008 founded Golden Era Records; a company that aims to revive that perfect period in hip-hop for each individual. Hilltop embodies the untraditional, and in turn redefines what a rap group is capable of. The trio has definitely changed the music scene, be it with their approach to the industry or their potent lyrical delivery.Using relevant content in their songs Hilltop explores deep themes like life, change, and the effect of their role in musical history. This is a pleasant change of scenery from mainstream hip-hop which all too often doesn't really say anything. Their latest album, Drinking From The Sun, is packed with heartfelt and powerful rhymes, well-delivered lines deal with intimate tragedies and hardships, poetically put in a way that engage and enrage listeners.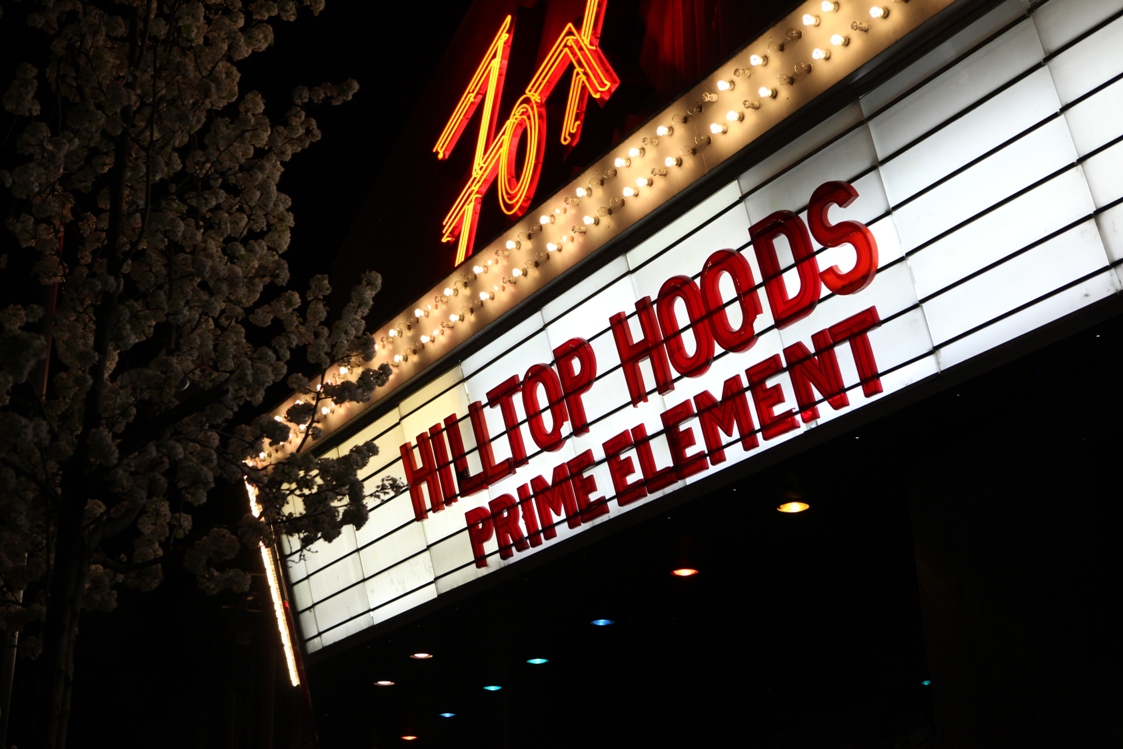 Hilltop's way with words grants audiences access into the lifestyle and struggle of their lives as rappers in a way that connects with the "day-to-day fears" in everyone's personal journey. "And it ain't where we're at; it's how we made our way here." In this way things are how they should be, all thanks to the paths behind and in front of us; and if your path happens to lead you to one of their shows, you are in for a gem of an evening.