Nashville singer-songwriter Jillian Jacqueline opened the night at The Fillmore Auditorium in Denver for Kip Moore. She brought energy to the early crowd, which gradually grew to near-capacity by the time Kip took the stage for the main act. Her clean voice and bright attire shined on stage from her first song onward, while accompanied by a simple drum kit and unique bass lines. She closed with her acoustic song "God Bless This Mess," which felt incredibly honest across the large theater.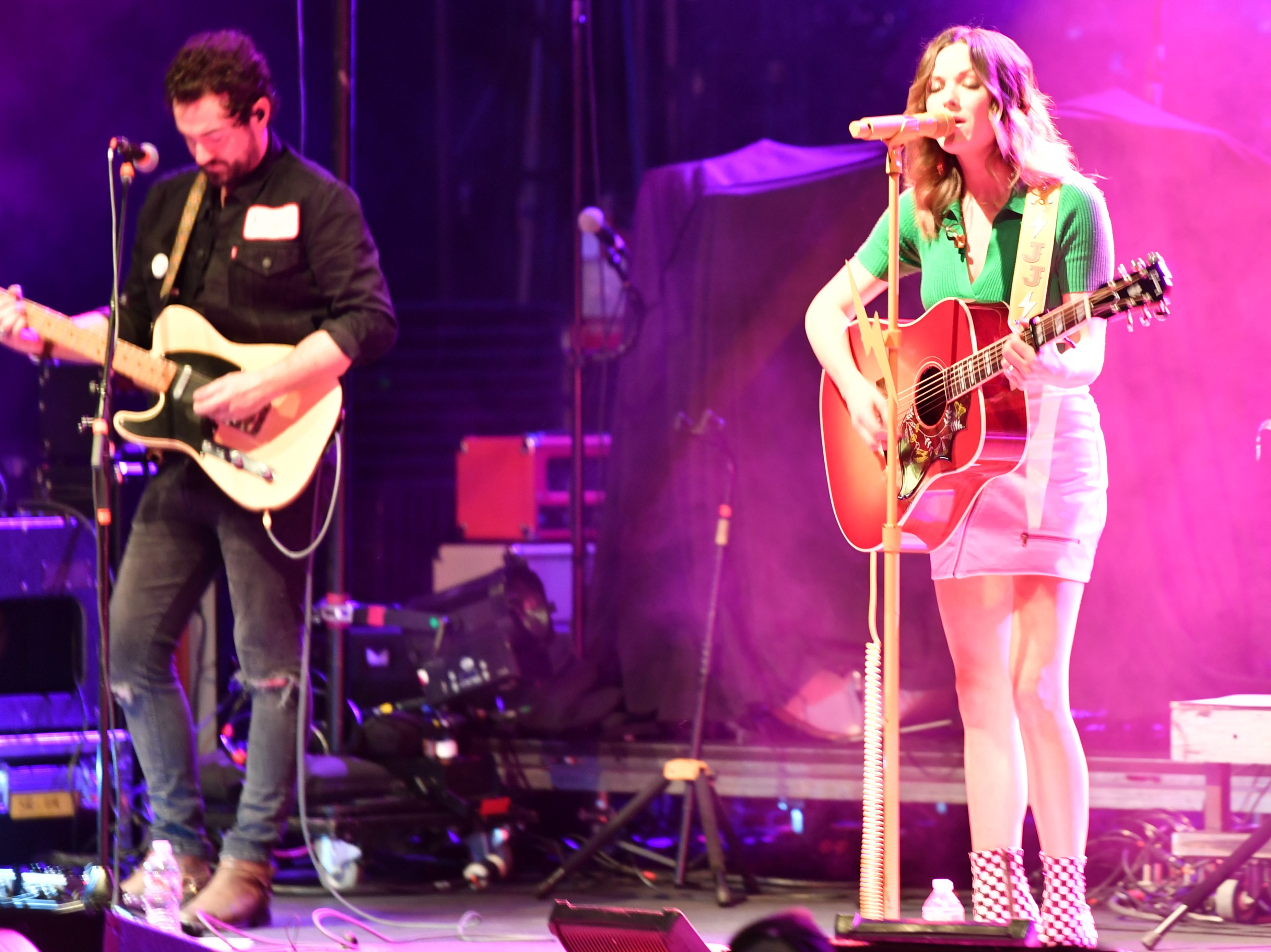 Louisiana-born and Nashville-based Jordan Davis followed up, appealing to the Denver crowd with flannel over a t-shirt. Davis interspersed his originals with a number of crowd favorites, highlighted by regular electric guitar solos and riffs. The crowd got to hear "Take it From Me," which is currently at #4 on Spotify's Top Country List. His voice was raspy at times, which brought authenticity to his music. Not all of his covers lived quite up to the originals, but his crowd involvement made for an exciting segue to Kip Moore.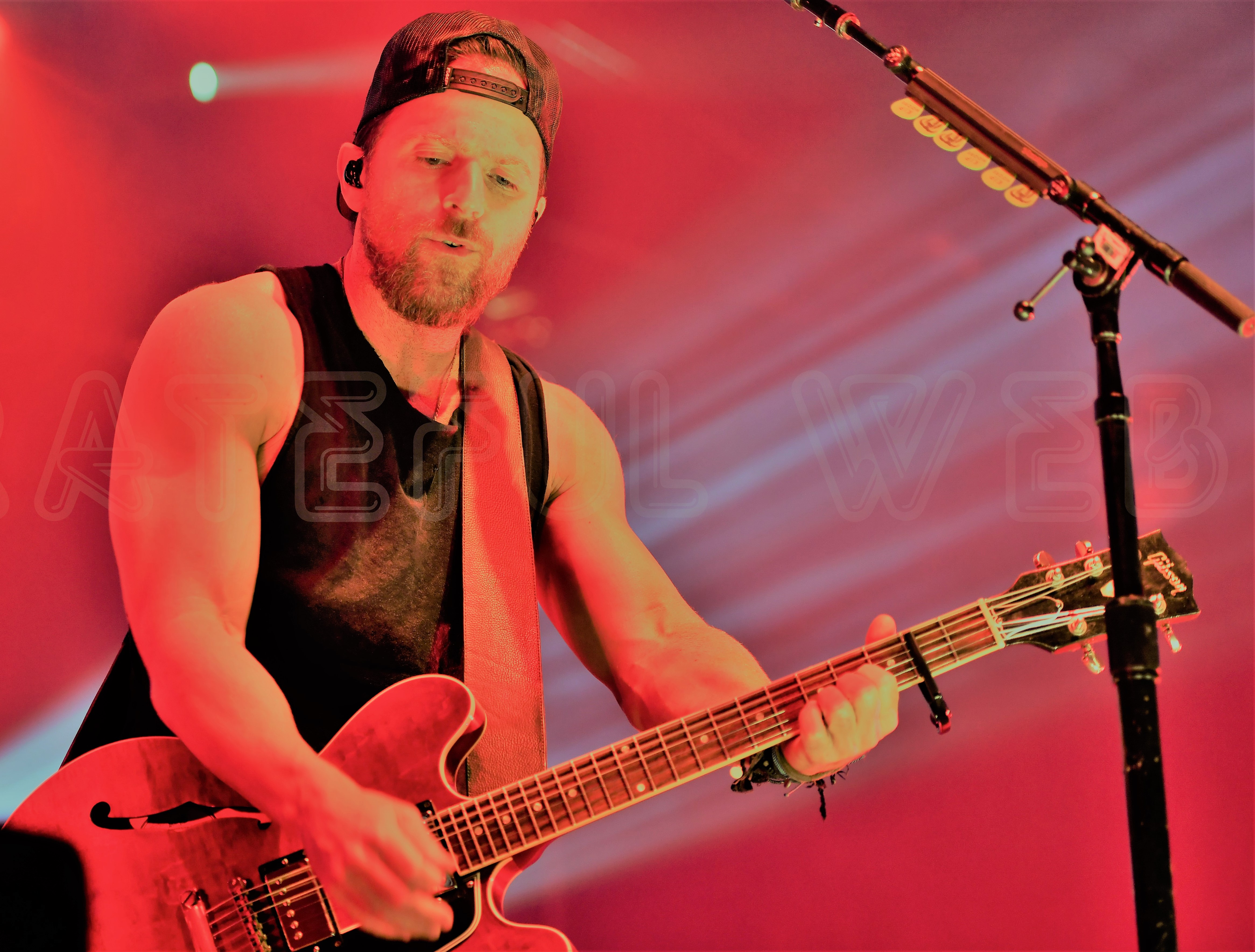 As Kip took the stage, the audience was taken aback by an abnormal-sounding aged, tobacco-filled voice. He later told everyone that he had been sick as a dog for the last four days. His voice was the only indication of that, however, as his energy level was high and his voice actually improved throughout the night. One can only imagine the fifth of Jack Daniels on stage provided the old-school remedy that helped him through the night.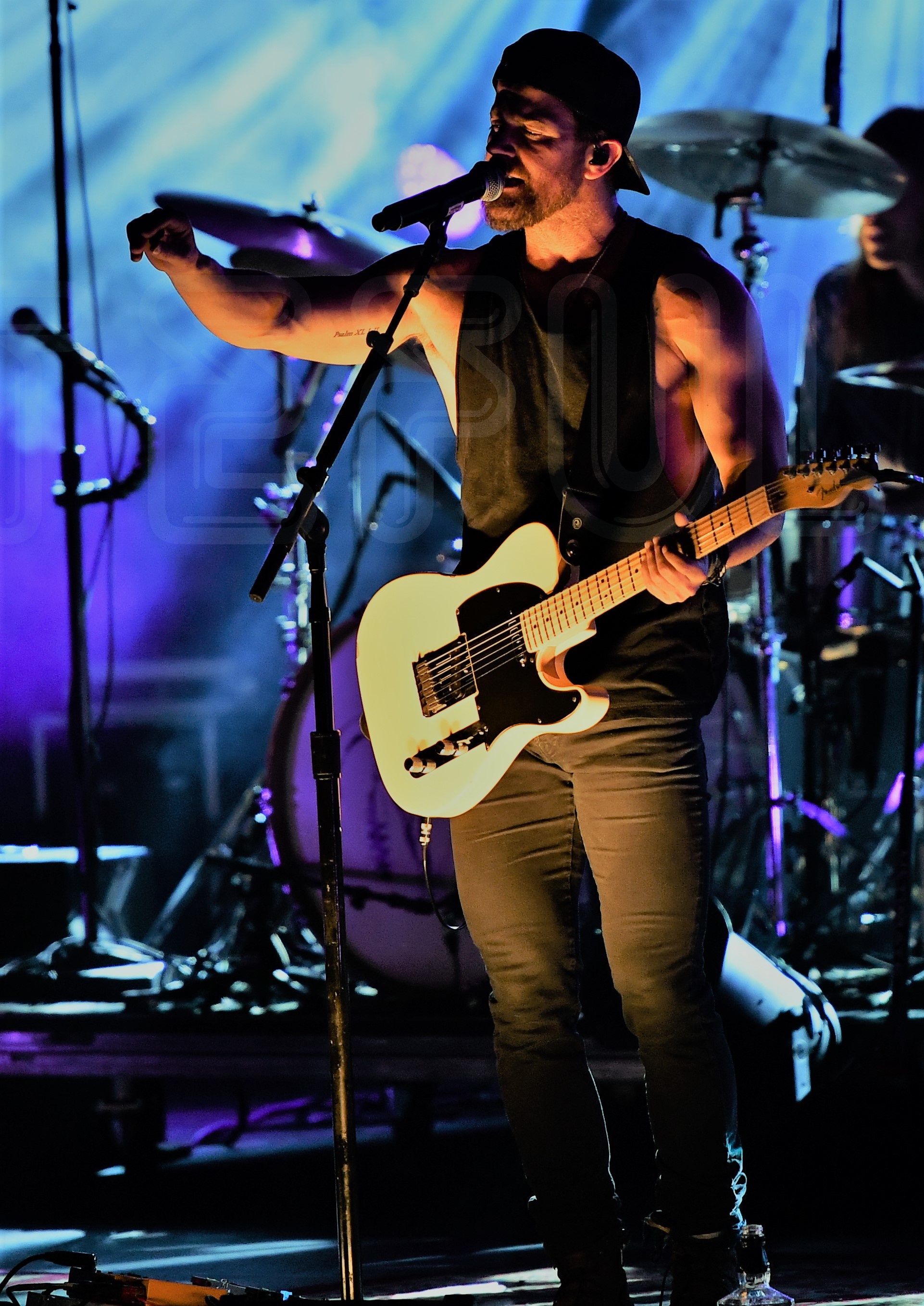 Opening with "Crazy One More Time," an old favorite started the night, while playing hit after hit. By "Beer Money" on the third song of the night, the crowd was consistently raising their $12 tallboys. In "Bittersweet Company," Kip started and ended the song with solo acoustic on a dark stage providing a drastic counter to the following song – "I'm To Blame." He worked the stage for the first time then sporting a true smile, getting as close to the crowd as possible, and wanting to get closer. Continuing through the prime of the show, "Running For You" brought all the couples in the crowd closer together.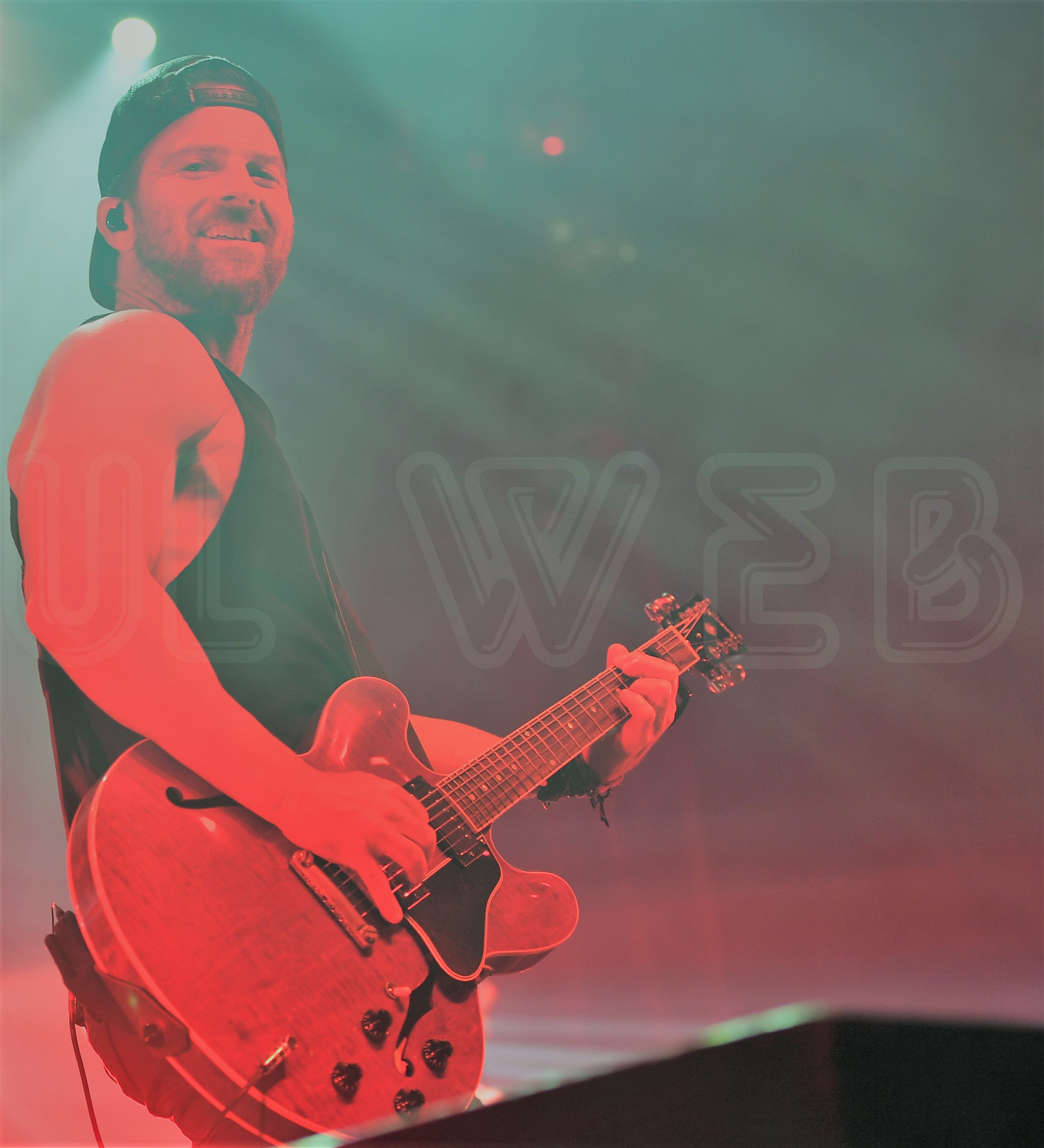 Kip certainly enjoyed playing to the Colorado crowd. He was overly excited to sing "That Was Us," which includes the lines "So if we got high, we got stoned…" A few songs later, "Tennessee Boy," which also talks about a Colorado Girl was sung out loud by all in attendance.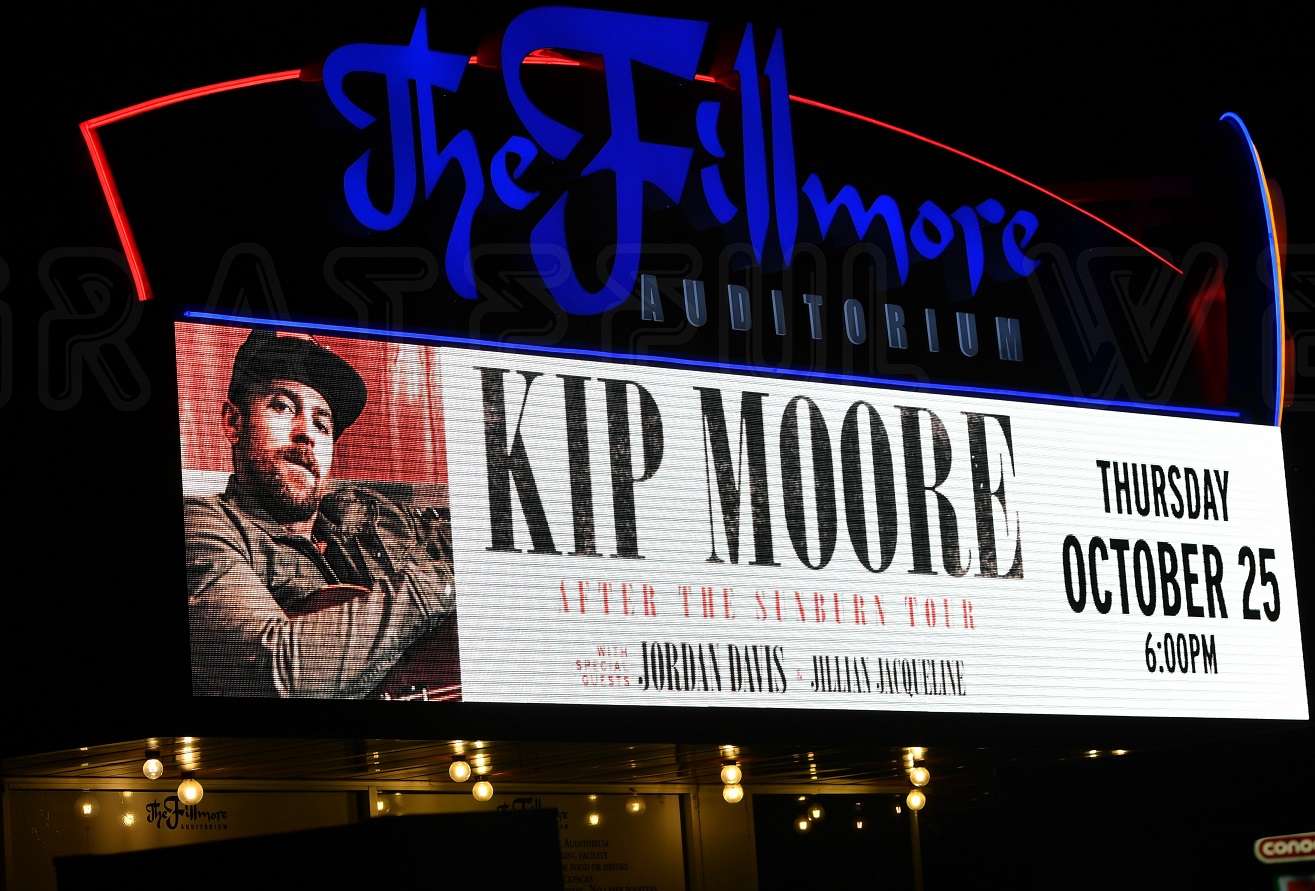 The crowd got to be a part of unique show, as CMT was filming. Throughout the night, Kip pulled out a tambourine to accompany an electric guitar solo, brought out Jillian Jacqueline for a duet, and ripped off an unplanned acoustic solo. Despite being sick, Kip Moore played an incredible show for a full house at an iconic venue in Denver. With multiple albums of recognizable hits to choose from, the crowd was never left for wanting once he walked on the stage.