All brought a powerful message of love, togetherness, and caring for humanity and our planet: a concert that made your soul shine! The good vibrations were carried on the gorgeous Red Rocks sunset on a clear warm summer evening.
The day started off late afternoon with a yoga practice led by the famous Power yogi Baron Baptiste accompanied by an acoustic jam session from Michael Franti. Together they led us through a very playful and light yoga practice. Red Rocks radiated its power through new fun friendships and yoga balance. Baron ended the session by having us create a mass massage train while grooving to Michael: a Colorado spin on the classic conga line.
Next up: Trevor Hall. With his blond dreadlocks flying, the audience was instantly captivated with Trevor's unique look and commanding stage presence. His music is an eclectic mix of acoustic rock and reggae and his lyrics have a deep, poetic, message that touches your soul. Brett Dennen followed and kept up the barefoot theme. He brought his positive energy and happy unique Brett vibe. He tends to glide onstage, and when he breaks into song, you're always caught off guard by his scratchy, older-than-it-seems soulful voice.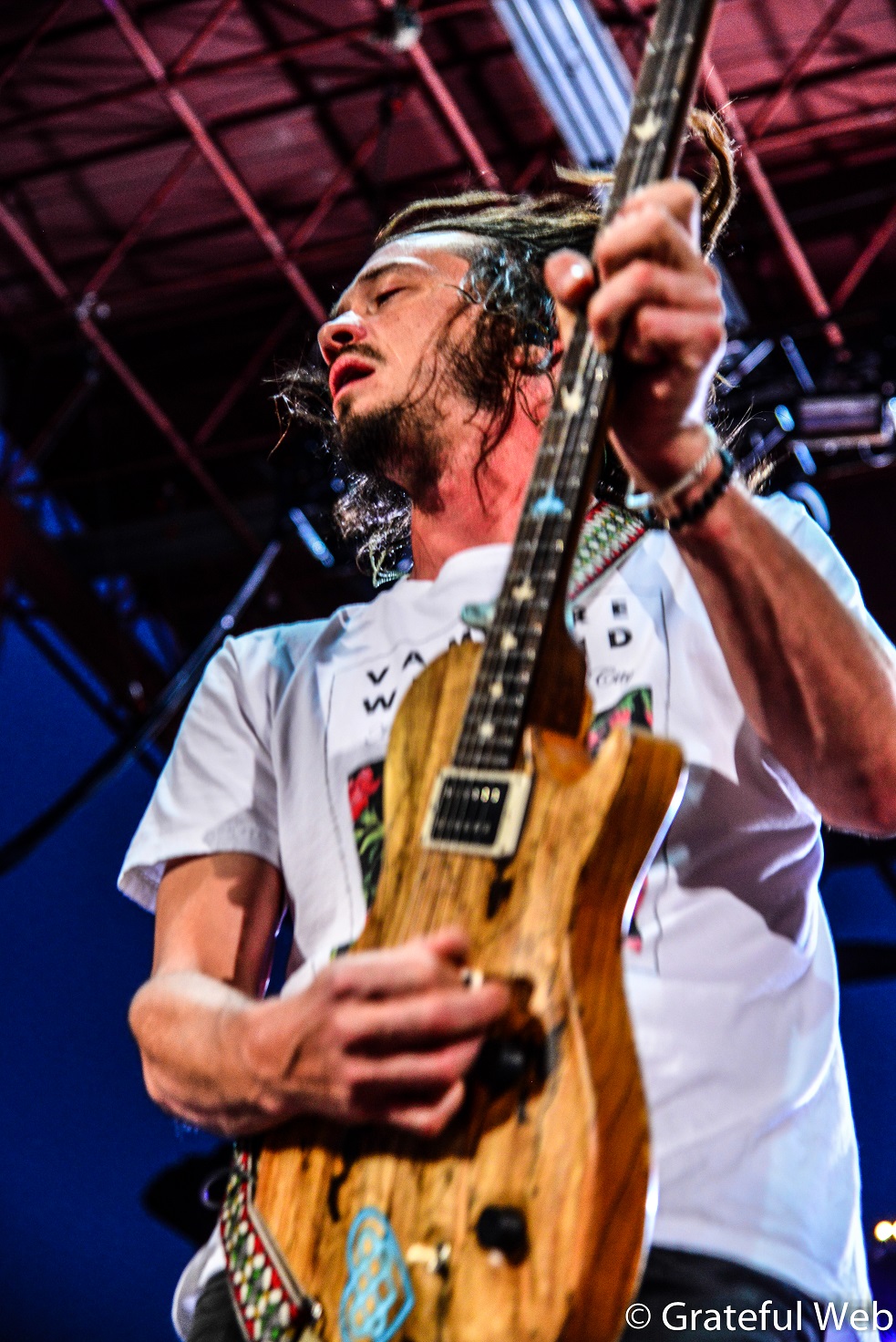 Next on stage was the highly anticipated SOJA. Known for their powerful live performances, they definitely brought it this evening. They bring so much energy to the stage, their music brings everyone to their feet. Like a perfect drum circle, the band creates this energy swell that builds and builds until a boiling point is reached that culminated in a gyrating, funky, primitive dance. SOJA bass player, Bobby Lee Jefferson, drives this magical beat of roots reggae, infused with strains of rock, folk and dub.
Michael takes the stage after that and introduced, Sonna Rele, a London based singer-songwriter with an angelic voice and pure presence.
Also appearing was Sara Agah, Michael's co-founder of the Do It For The Love Foundation:
"Do It For The Love foundation, a nonprofit wish-granting foundation, brings people in advanced stages of life-threatening illness, children with severe challenges, and wounded veterans to live concerts.
We draw upon the power of music to provide empowering moments for people living with life-threatening illnesses, children surviving severe challenges, and wounded veterans."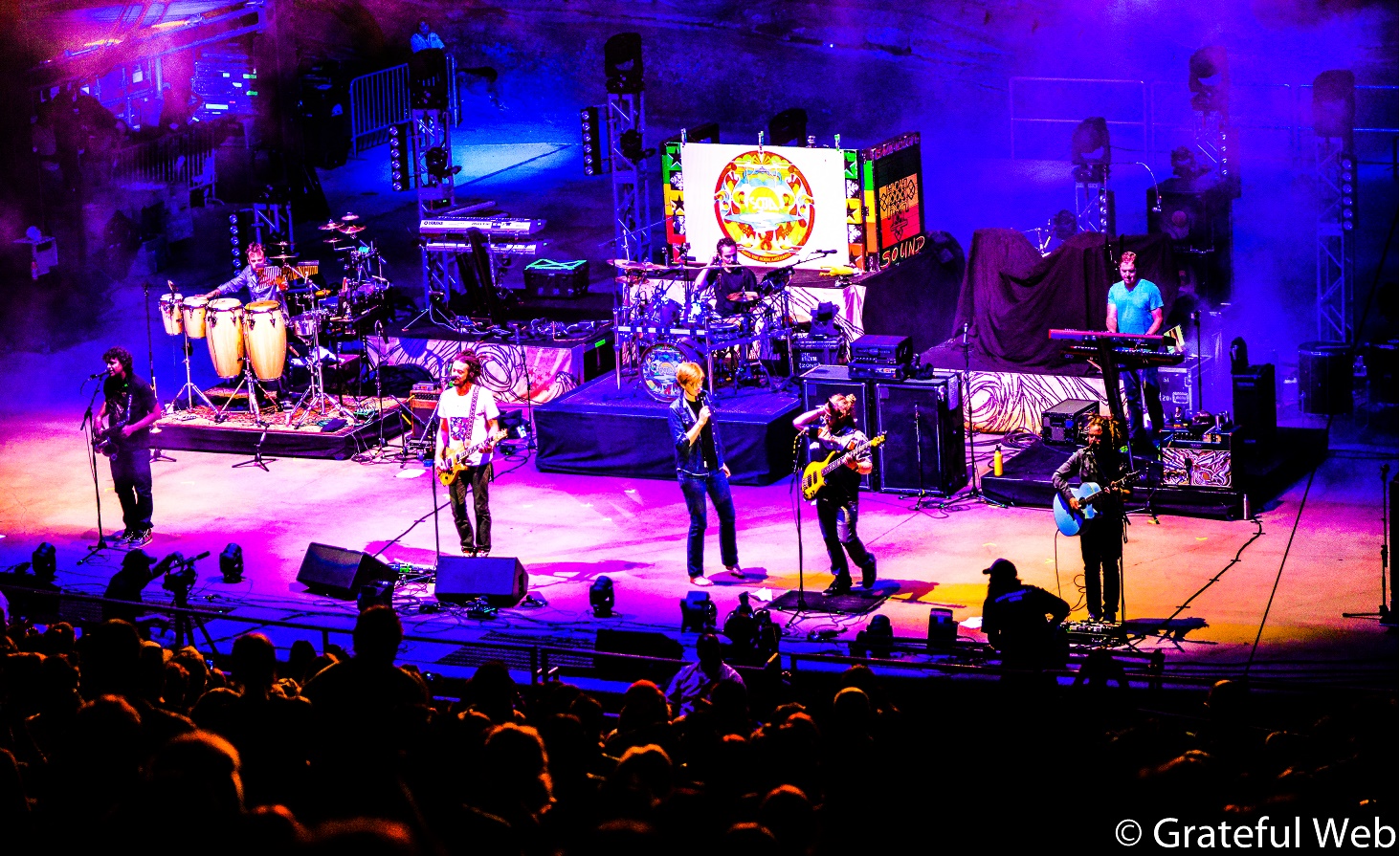 Franti and Spearhead have a way of taking the stage so that you feel that your friends have finally arrived, you feel an instant connection to them. Michael has a way of reaching out to you creating what feels like a personal bond. He immersed himself into the Red Rocks experience by climbing off the stage to dance with his new friends. From front row center to the high altitude back row, Michael had everyone on their feet.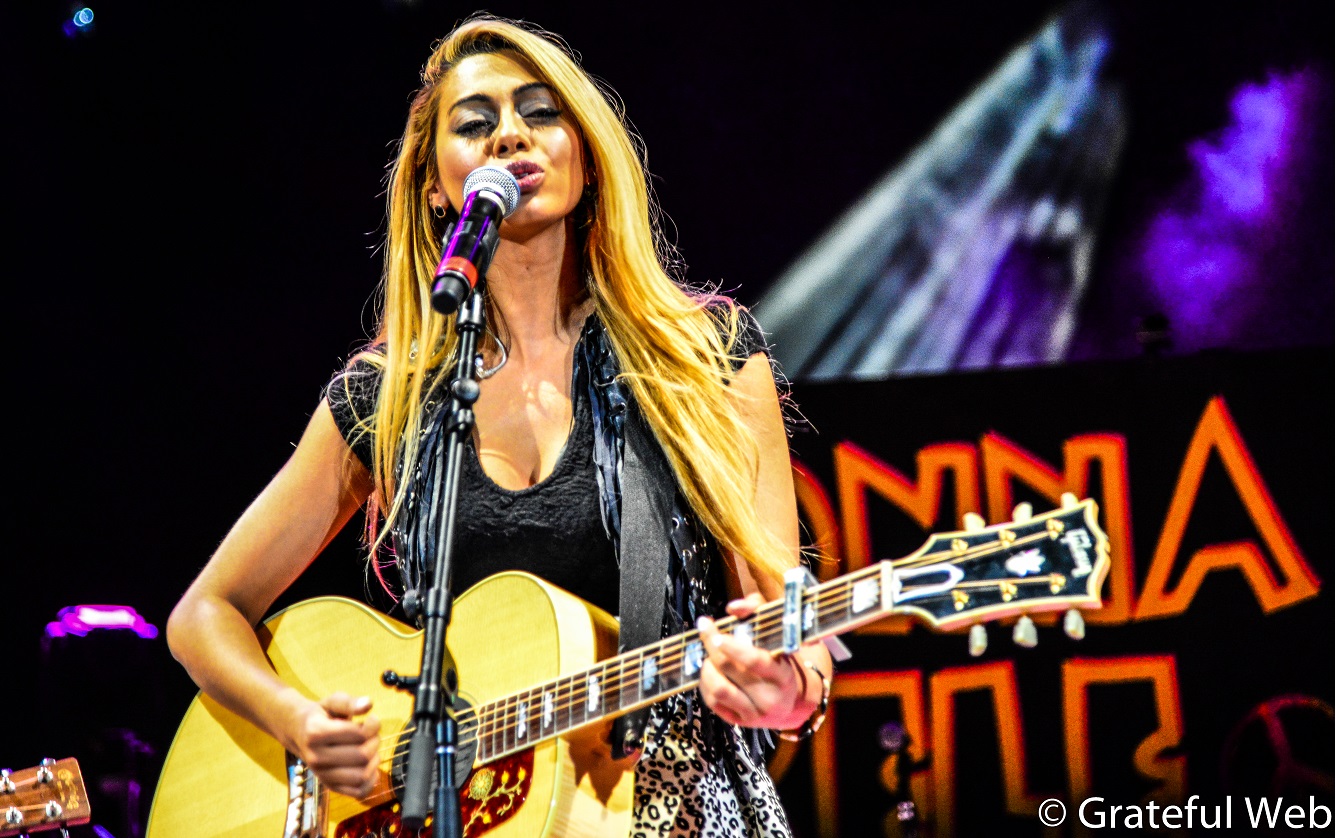 The other night's stars joined Michael for some classic Bob Marley. SOJA and Michael also harmonized "I believe, I believe, I believe, I believe…." (and I do believe, I believe I feel enlightened), from a collaborative effort on SOJAs forthcoming Amid the Noise and Haste (release expected in August).
With beach balls flying through the night sky, fans, from little kids who had fallen asleep from dancing all day on the flagstone benches to seniors still shaking their hips, you could feel the power that music can have…your soul shines.