You always know you're in for a treat when Reed Foehl takes the stage. He has been providing an intricate blend of heartfelt soul and smooth jams for more than two decades. A Boston transplant he quickly gained local fame after moving to Boulder with his former band, Acoustic Junction, in the early nineties. He has become largely known for his lyrical ability as an artist. He possesses a talent that is very seldom seen (or heard) nowadays.
On Saturday I was lucky enough to catch Reed accompanied by Garret Sayers and Ryan Jalbert. Both Ryan and Garret are members of the Colorado-based funk-fusion super group, The Motet. This show at The Shug's Shack on Pearl was as intimate as it gets. The small room offered a rare, personal glimpse into the jazzy-blues sound created by the dynamic trio.
Pre-show I was very intrigued at the thought of Reed's style and how both Ryan and Garret would compliment it. I was not disappointed. The band came out with a melodic rendition of "Strange Days" that truly set the mellow, laid-back tone that lingered on throughout the evening.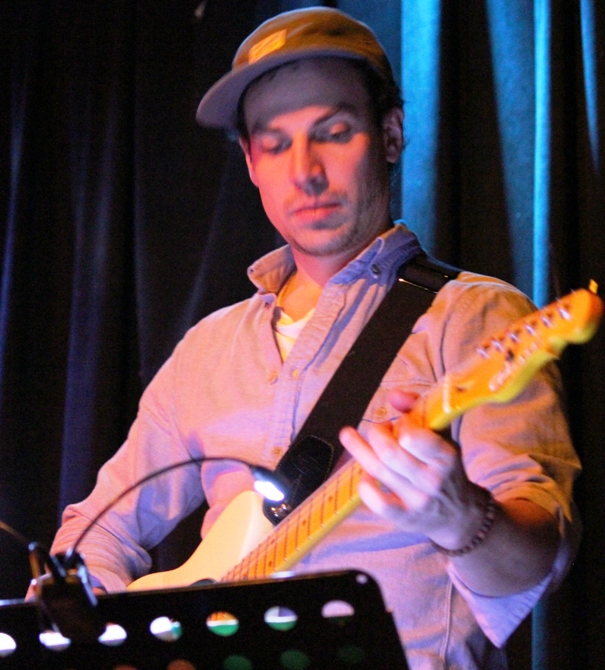 Closing in on the end of the night, PBR flowing, audience eager and attentive, I heard it. It was the opening bellow of one of Reed's originals and my personal favorite, "Wake Up the Dead". This one really made my night. It is just such a deep and meaningful tune and they certainly didn't slack off on this version.
The final tunes of the evening added a little more energy to the mix with several great, lengthy solos contributed by Ryan. It was really a great way to bring the evening to an end (or really get your evening started) depending on how devastated you were after that Broncos' loss….
I am so excited to have had the opportunity to catch this trio in such a small and intimate environment with such a tight-knit audience. It truly made for a great night of locally-grown music!