This year marked 25th Anniversary of the Reggae on the Rocks and you couldn't ask for a better day for it to be held on. The weather was a comfortable 70 degrees during the afternoon and cooled down perfectly that night. Thousands of eager reggae fans hiked the 192 stairs up to the Red Rocks Amphitheater to indulge in a day full of dancing, love, unity and the sweet reggae sounds of Burning Spear, Steel Pulse, The Meditations, Rebelution, Judge Roughneck and Yellow Dubmarine. The energy of the show and the crowd was beyond beautiful last Saturday, you could feel the love floating around and bouncing off the rocks. Eyes closed and heads tilted back the crowd let them music guide them. Not only were people passing around herbal offerings to one another, but at one point the group sitting next to me offered to buy me lunch. I love to imagine how the world would be if everyone went to at least one reggae show a month...the world would definitely be a better place.
Unfortunately, I did miss catching Yellow Dubmarine's set, but I walked into Red Rocks as Judge Roughneck started their set and they were defiantly carrying on the reggae sensation. Judge Roughneck has a very heavy horn section which makes them have more of a ska sound and they rocked the stage. They incorporated the Pink Panther theme in one of their songs, which was a great treat for all the kiddos in the audience.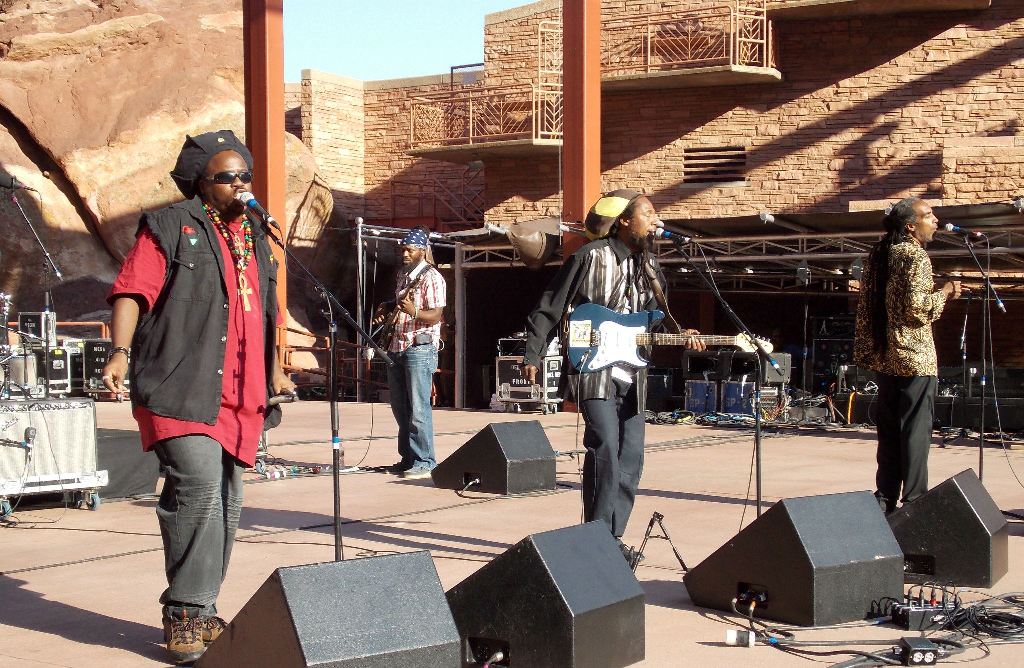 Then The Meditations hit the stage with a seasoned standard sound of Jamaican reggae. The mediations first hit single, Woman is Like a Shadow was released in 1974 and they have had the pleasure of singing back up vocals for reggae legends Jimmy Cliff, Gregory Isaacs, Mr. Cop and Junior Marvin. The Meditations front men, Ansel Cridland, Danny Clarke and Winston Watson handsomely harmonized their vocals and energies and captured the audience into their music while setting a great transition for the Rebelution set.
California natives Rebelution presented more than just great music; they instilled positive and causative lyrics. "Though it was important for all of us in the band to be motivated to continue with what we do best, which is making music, we feel people in the world could use some encouragement in this time to stay motivated as well," stated the band in a recent interview.
I knew going into the show that whatever my imagination could come up with ab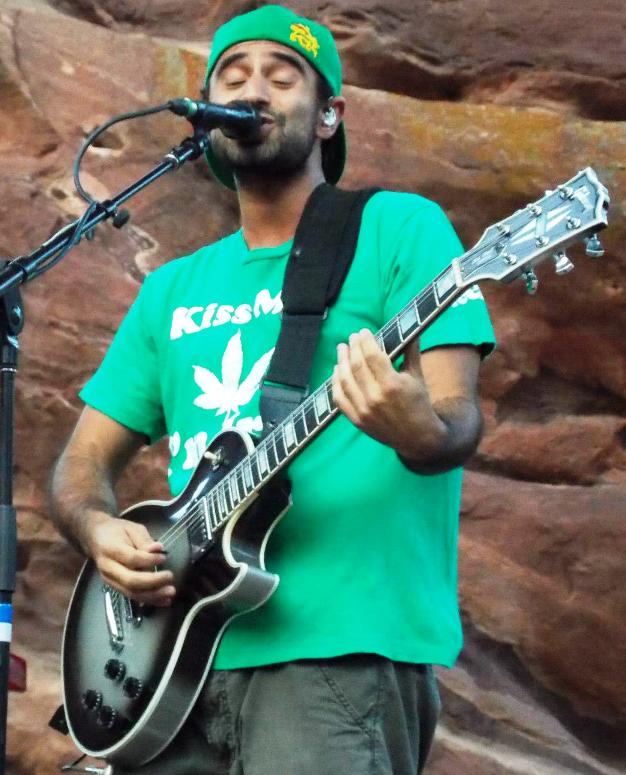 out seeing Steel Pulse, it could not be compared to what I was about to experience. Honestly, I don't know if there are enough words to express the true feelings of last Saturday when they were about to go on…but I will try. Reggae legends, Steel Pulse started off strong and hyped with Worth His weight in Gold. The vitality of this group was passed around to everyone that night and song after song they maintained that same level energy. Conveying messages of struggles, hope and unity laced with the art of conducting such powerful rhythms.
Lastly, Burning Spear finished off the night immaculately. Legendary Burning Spear has released over 25 albums, has a total of 9 Grammy nominations, and won the Academy's Best Reggae Album Honor Award. And to top things off he remains one of the very few reggae pioneers still making music. "I don't know how other people see music," says Burning Spear, "some people might see it based upon money, some people might see music based upon opportunity and access. But I see music as life. I see music as inspiration."
Inspiration doesn't even begin to describe what this year's musical line up had to provide. All of the sweet reggae vibes were vibrantly visible and physically present on August 25, 2012 at Red Rocks. Reggae music never disappoints. If you missed this year's show, you have to make plans NOW to attend the 26th Anniversary of Reggae on the Rocks because it is an experience that should not be missed.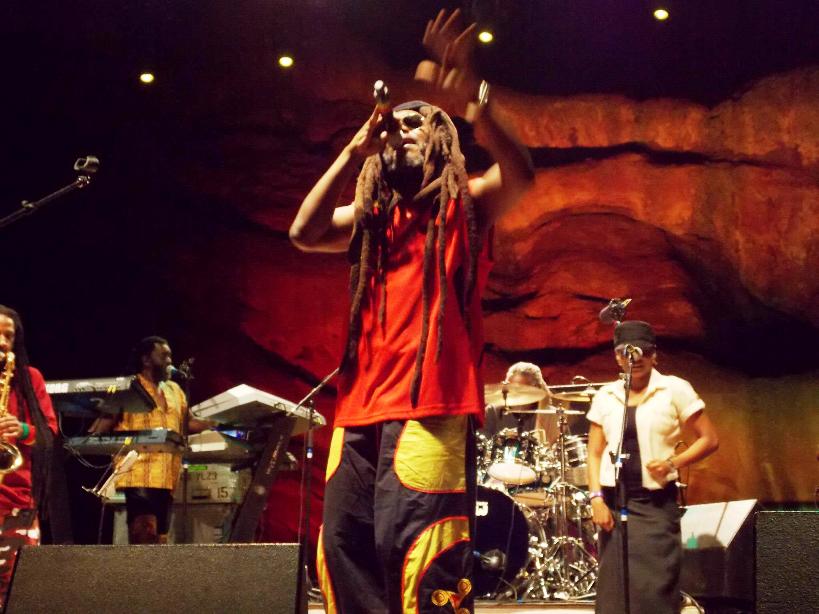 Check out more photos from Reggae on the Rocks.