The Werk Out Music and Arts Festival was a great way to close my festival season. Held September 12-14th at Legend Valley in Thornville, Ohio, this festival was full of some the midwest's favorite musicians and artists. It was an absolutely beautiful weekend to spend outside, although it was a bit chilly at night, the sun was out all weekend.
If you have never been to Legend Valley, Ohio, I suggest you give it a try next year. Larger festivals like All Good are held out there, but I especially like going there for the smaller events like The Werk Out. They let you camp in the concert bowl which really makes things a lot more accessible. Also, there is always the best pizza vendor there called Disco Pizza. I suggest you give it a try if you are in the area, it really redefines what you think good fest. pizza is.
I arrived on Friday night just in time to see Johnny Neel play with the Big Bad Jam. This is a group made up of keyboardist from The Allman Brother's Band, Johnny Neel, members from the Werks, and John Mullins from Big Ear and formerly Ekoostik Hookah. Their jam-band sound and upbeat music and covers really set a great tone for my weekend.
After Johnny Neel and the Big Damn Jam, Dopapod got to play an impromptu set as one of the other bands had cancelled. This band is pretty well-known in the Midwest and always plays a consistently great show. They got to play two full sets and sat in with The Werks for almost a whole set as well this weekend.
Conspirator was one of the highlights of my night on Friday. I have seen this band only once before, and I have to admit I enjoyed this set much more. They brought in the sunset with a great electronic, jam, fusion sound. Conspirator is a side project of the keyboardist and bassist for the Disco Buiscuts, Aron Manger and Marc Brownstein. I cannot describe their style more accurately than they do on the website, so I will quote it here:
"Unleashed is a crystal clear demonstration of Conspirator's heavy, electronically produced core coupled with a skillful and melodic homage to live instrumentation. Electronic rock sensibilities are gracefully smashed into jaw dropping, dance-floor shaking dubstep rhythms to create an effortless fusion of all things deep. This high-impact collision creates an all encompassing, energetic spectacle…"
After another Dopapod set, The Werks took the stage for one of the best sets I got to see all weekend. They brought a full light set, including several large lasers and a big "W." There were two fire spinning troupes and several live painters near the stage for this performance, as well as a podium for live dancers. The Werks really went all-out this year for the fourth year of their festival. They played a great set of originals and covers such as "Rambling Man" with guest keyboardist, Johnny Neel. Halfway through the set, Dopapod took over, and the transition was so seamless I hardly realized that they had taken over. Not a note was missed as Dopapod took over instrument by instrument and continued to play for several minutes. They left just as seamlessly, leaving instrument by instrument and ending the jam with dueling keyboard solos from Norman Dimitrouleas of the Werks and Eli Winderman of Dopapod. They went on to play some great covers like "2001," "Onslaught," (by TOOL), and "Walking on the Moon," and left the crowd begging for more as they exited the stage.
The rest of Friday night was a mix of blue-grass and electronic bands. In the electronic tent stage, Magua, Eric Evasion, Roevy , Attak/Carma, and Mr. Oblivious were some of the bands featured late night. In the main stage area, there was late night blue grass from Blue Moon Soup. Between the stages there was a screen playing "Alice in Wonderland" where people gathered around fires to watch a late night movie.
Saturday morning was a crisp and beautiful morning without a cloud in the sky. I wandered down to the stage area to check out some of the vendor booths. BLVisuals, a new group of artists to the festival scene, live painted articles of clothing and hats, as well as body painting. There were booths with beautiful hand blown glass, and hand crafted jewelry as well as clothing, tie dyes.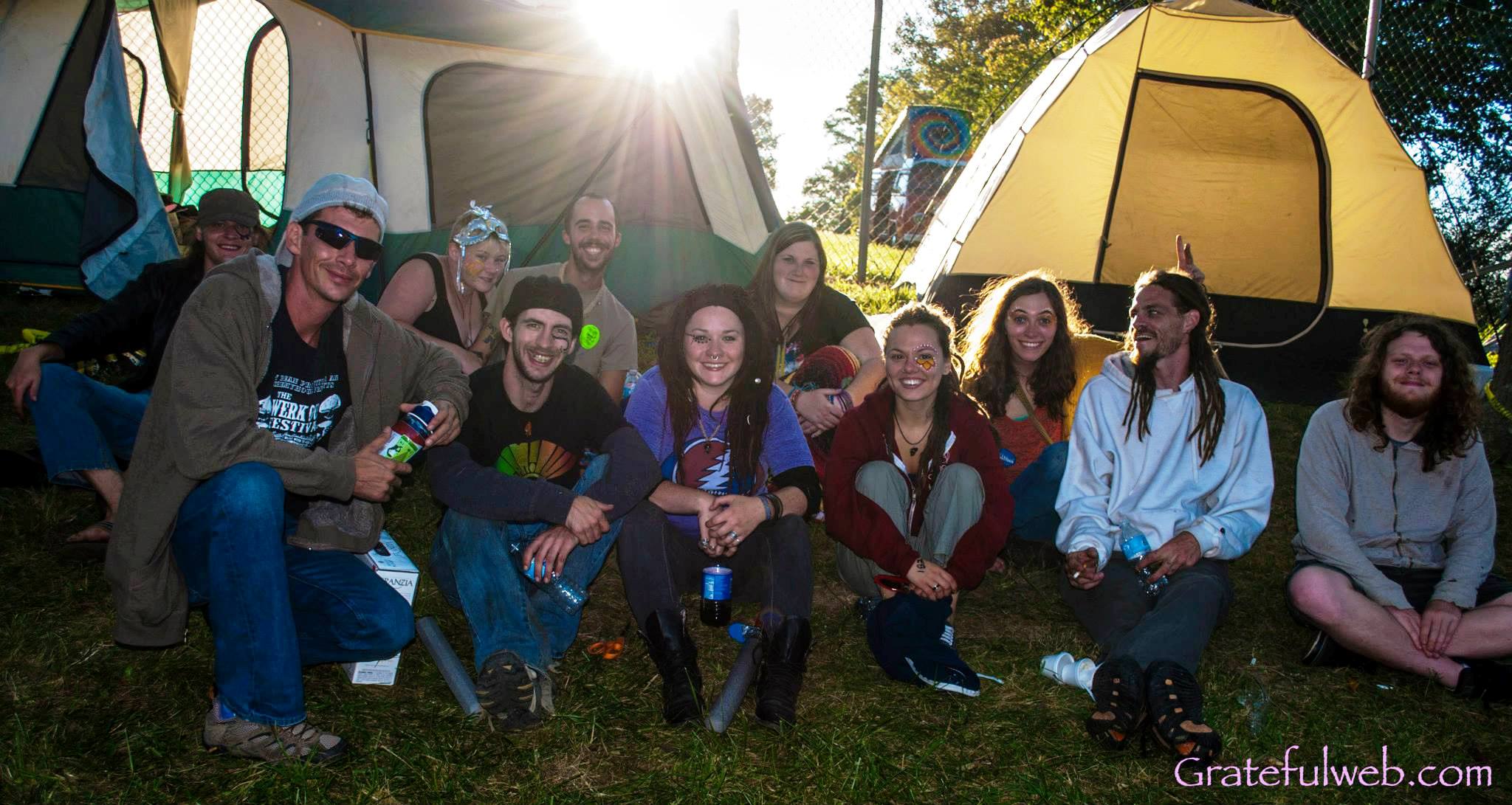 It was a beautiful day to spend outside with the early afternoon bands such as Bigear, Arrows of Neon, Glowstick Willy, Kung Fu, and, one of the highlights of my afternoon, and local favorite, Ekoostik Hookah.
Another one of my favorite sets of the evening was EOTO. Michael Travis and Jason Hann of The String Cheese Incident played into the sunset. As the light show got better and better, so did the energy of this set. Although they did not have their lotus flower light rig, the stage lights were still quite good. EOTO got the crowd moving and set the stage for another cool, but energetic night.
As the clear cool night came, you could see every star in the sky for the Werks set. They took the stage with the same if not more energy than the night before. They had many guest sit-ins throughout the set. First, Steve Sweeney for "Cruel Stone Blues" and then Jason Hann for "No Diggity," which also featured Colin Martin on horns. They had awesome aerial performers through their entire set. First, it was two dancers in a hanging cube, and then a beautiful performance on silks. They closed their set appropriately with "The Party Ends" and a group photo with all of their fans.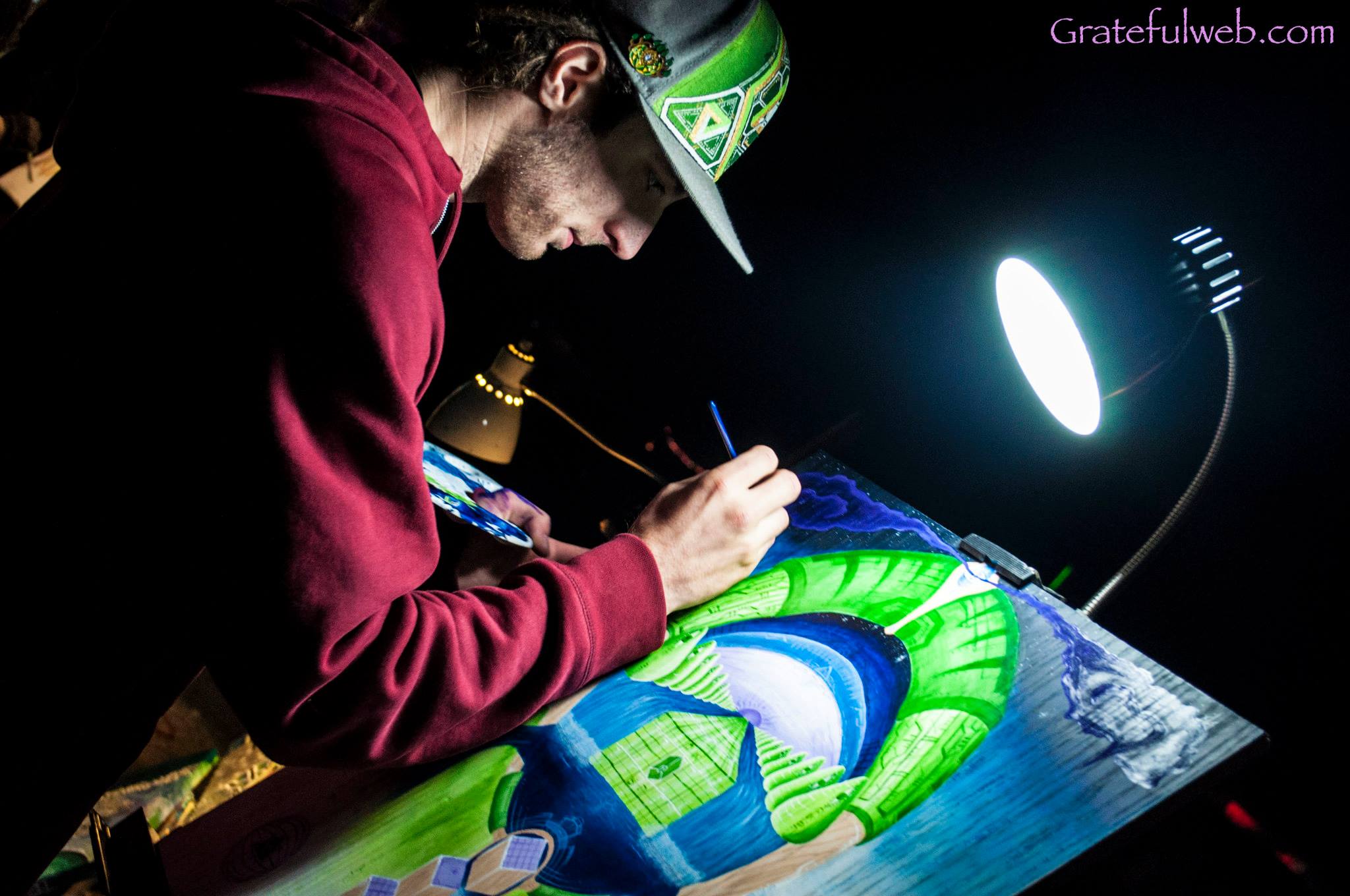 Late-night for Saturday night was once again a mix of bluegrass and electronic music. In the tent stage was a great line up with Cosby Sweater with Joel Cummins of Umphrey's McGee followed by Broccoli Samuria. Both bands' sound is somewhere between electronic and jam band. The crowd was definitely moving in the tent, as it was much warmer than any other place. At the movie screen between the stages, they played "The Wizard of Oz" in sync with The Dark Side of the Moon album by Pink Floyd.
At the bottom of the hill, by the main stage area was once again the sight of late-night bluegrass. Rumpke Mountain Brothers played late into the night with David Gans. It was a perfect way to close a perfect weekend. As I walked back to my tent I couldn't help but be in awe by the beautiful starlit sky. It was a beautiful weekend in the Midwest and a great way to kiss summer goodbye.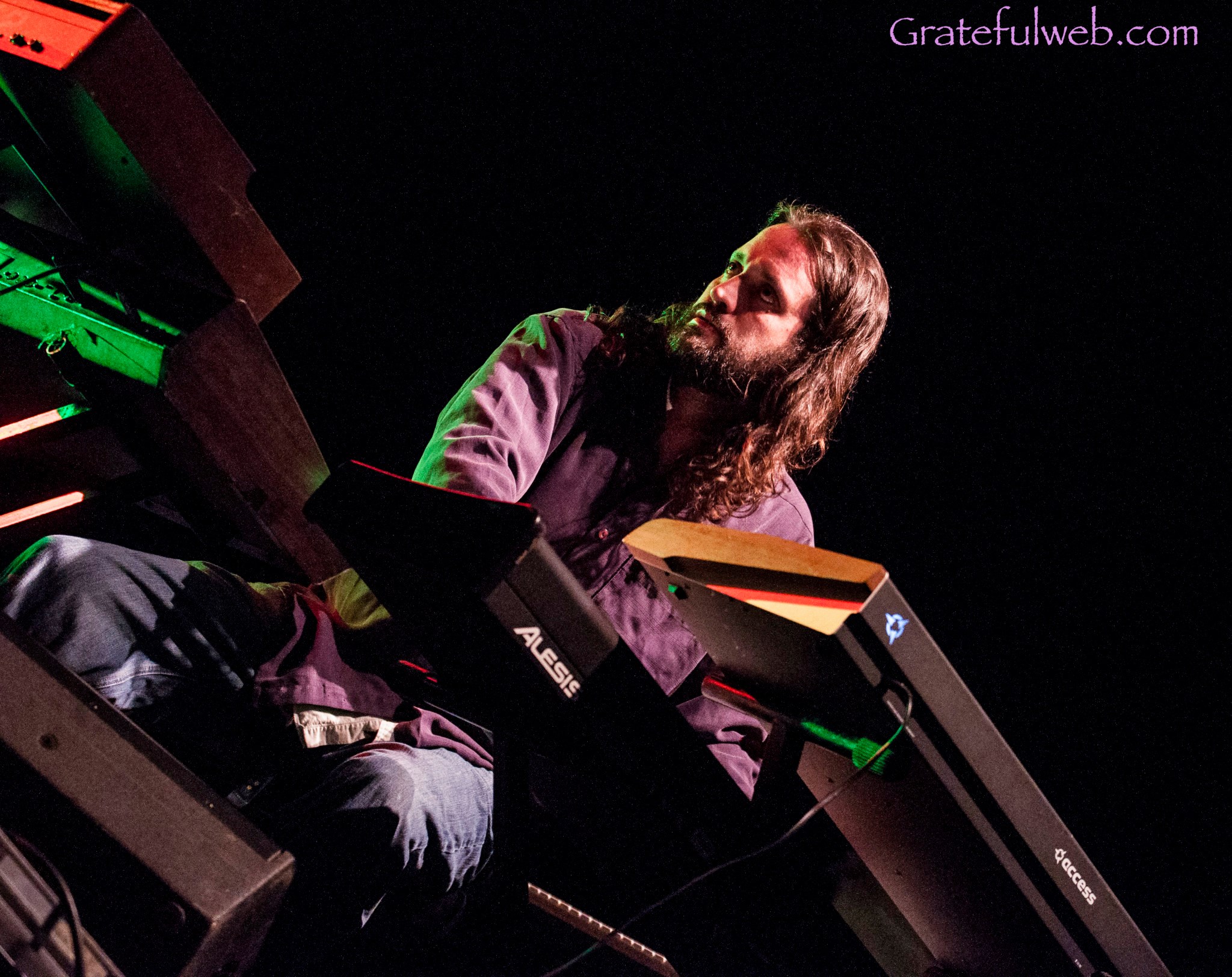 Check out more photos from The Werk Out & Arts Festival.