Country artist Josh Thompson added to Suwannee River Jam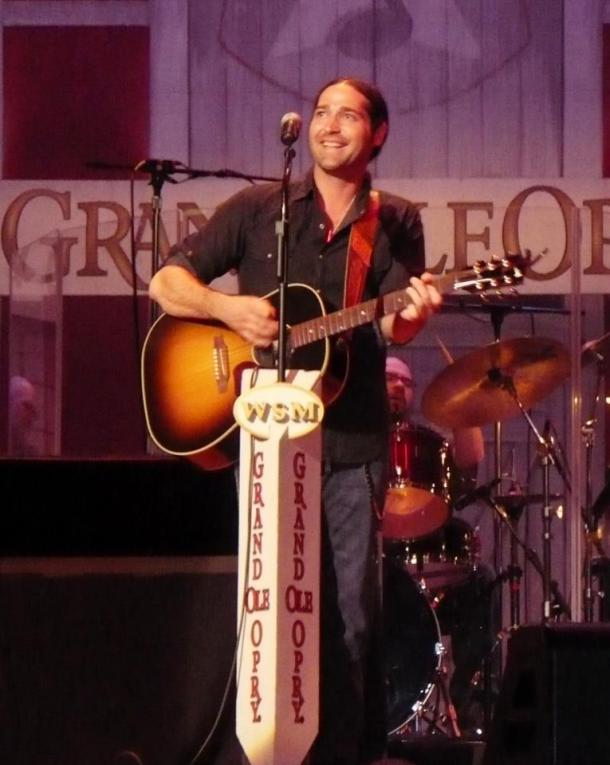 The Suwannee River Jam scheduled for May 1-4 at the beautiful Spirit of the Suwannee Music Park (SOSMP) in Live Oak, Fla is proud to announce the addition of country artist Josh Thompson. Josh joins a fantastic line-up of country artists already signed - Sheryl Crow, Rodney Atkins, Florida Georgia Line, Eli Young Band, Easton Corbin, Randy Houser, Aaron Tippin, LoCash Cowboys, Adam Sanders, Steel Bridge Band and Justin Case Band. Josh will open for Easton Corbin on Friday night of the Jam.
Josh feels country music is real life set to music where there is no sugar coating, just what you see and hear is what you get. This accurately describes the man himself. Shortly after arriving in Nashville, Josh quickly began to establish himself as a singer/songwriter on the rise in the country music scene. Josh Thompson is not just a songwriter but a country music artist. His talent is widely recognized by both fans and Nashville music professionals alike. He has a soulful distinctive voice and a style reminiscent of legends like Haggard, Waylon, and Cash. Josh recognizes that his life will always be grounded by the blood, sweat, and tears of his blue collar life.
His first album, Way Out Here, was released in 2010 and the album peaked on Billboard at #9. The CD is filled with songs that reflect the artist - "Beer On The Table," "Blame It on Waylon," "Sinner," "Won't Be Lonely Long," "Always Been Me," "A Name in This Town," "Way Out Here," "You Ain't Seen Country Yet," "Back Around" and "I Won't Go Crazy." "Beer on the Table" became a Top 40 country single, rising to #17, marking Josh's first taste of chart success. Since then Josh has had several songs chart on Billboard, including "Way Out Here," "Won't Be Lonely Long," "Coming' Around" and "Change." His songs are about real life love, anger, hurt, loss and more raw emotions that ring true with brutal honesty to everyone who hears them. If you want to know who Josh Thompson is – his music tells his story. He's currently working on a new album and touring America.
Tickets are still available for the Suwannee River Jam May 1-4. If you would like to make reservations for RV parking, cabins, primitive camping or camper parking for the SOSMP or to purchase tickets, call 386-364-1683, email spirit@musicliveshere.com or go to www.musicliveshere.com.
The Spirit of the Suwannee Music Park is located at 3076 95th Drive, Live Oak, Fla, 4.5 miles south of Interstate 75 and 4.5 miles north of Interstate 10 off US 129. Keep an eye out for the SOSMP sign and white painted board fence!