With the winter doldrums in full swing it's easy to contract some severe cabin fever. We are getting ever closer to spring but the temperatures seem to say otherwise. Thankfully the Aggie Theatre was serving up a warm dose of John Brown's Body and Euforquestra to ease our winter suffering. A warm intimate show at the Aggie is just the right cure the body needs to help get through these final winter months.
I headed to the Aggie Theatre early to make sure I caught all of Euforquestra's set and to check out the opener Dj Mikey Thunder. It was around 9 pm when I arrived, and there wasn't many people there, but I knew the place would fill up eventually as Euforquestra's set began. Mikey Thunder was solid, playing lots of different styles but primarily a lot of dub material, which was quite appropriate to start the night.
Not too long after I arrived Euforquestra began to set up and started their set around 9:30. I grabbed a drink and headed to the stage for a good front row spot. The dance floor began to fill up as the set started. Euforquestra started with their afrobeat instrumental, "Obatala", and moved to some reggae tunes. Fort Collins and the frontrange are really lucky to have Euforquestra as a hometown band. As they are originally from Iowa City but has since made Fort Collins their home. Their sound is a blend of reggae, afrobeat and funk, but they are certainly not confined by those l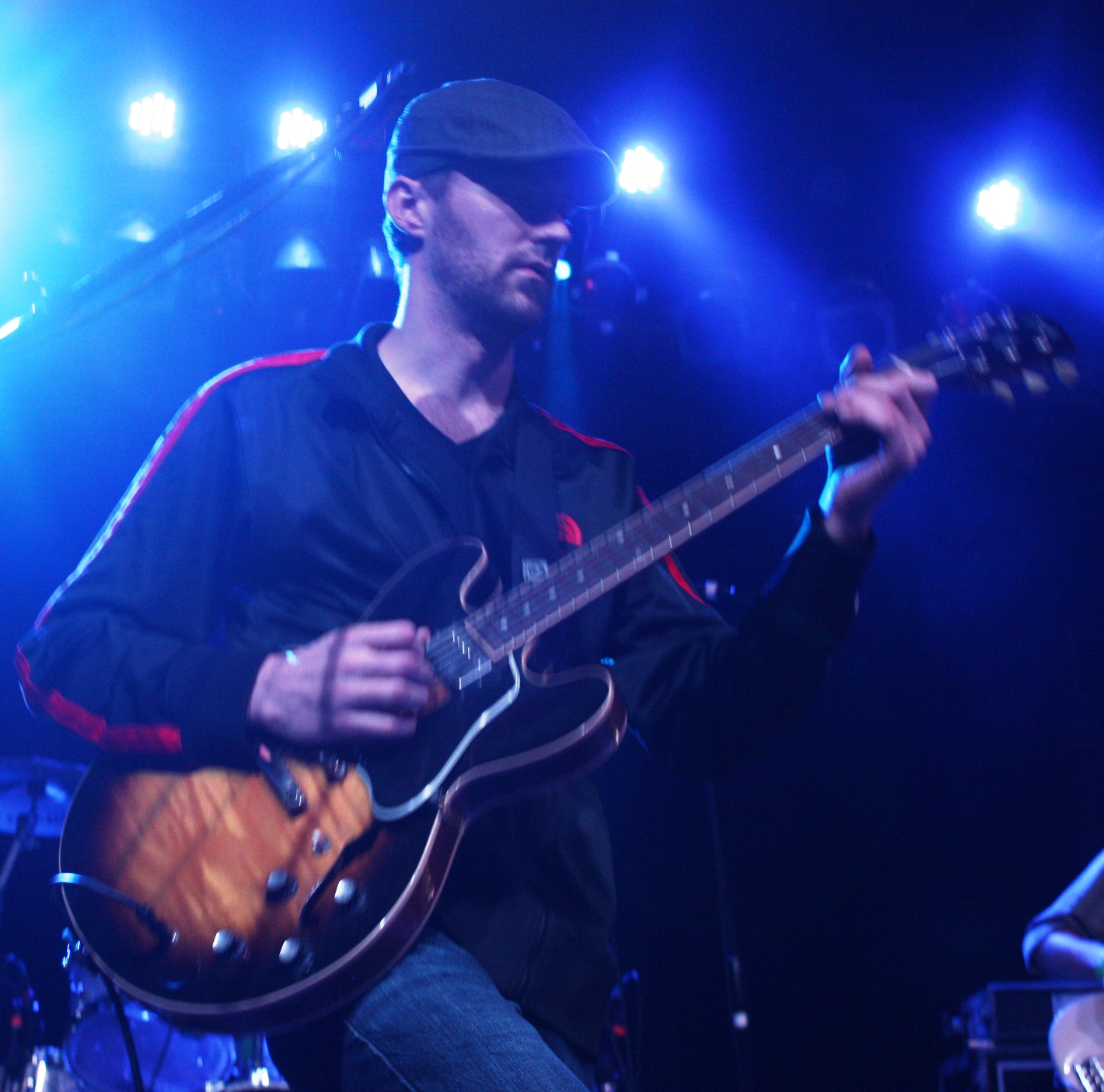 imits and definitely play with a progressive edge. The set really took hold after they played their popular tune "Soup", a song laden with tasty guitar melodies and playful lyrics, you can't help but dance to this jam. With the audience's full attention, Euforquestra played some newer songs, and kept the energy high throughout the set. They ended with an energetic cover of Beck's popular "E-Pro", the group has played sets of Beck's music in the past and know how to bring their own energy into these Beck songs. Euforquestra started the night off proper, and the Aggie was filled up and ready for John Brown's Body.
As the bands transitioned, Mikey Thunder played in the down time between sets to keep the crowd moving. This was going to be my first time seeing John Brown's Body, So I was really looking forward to the show. The crowd thickened even more at this point as the band took stage. John Brown's Body consists of Elliot Martin- lead vocals, Tommy Benedetti- drums, Nate Egar- bass, Jay Spaker- guitar, Jon Petronzio- keys, Scott Flynn- trombone and Sam Dechenne- trumpet.
The set started with a dub jam, but Elliot Martin was not on stage as the band jammed for a bit. The band jammed for a while getting the crowd into a good groove.Soon enough Martin walked on stage and got the crowd pumped up for the set. Martin has a powerful stage presence, and gets into a good flow immediately.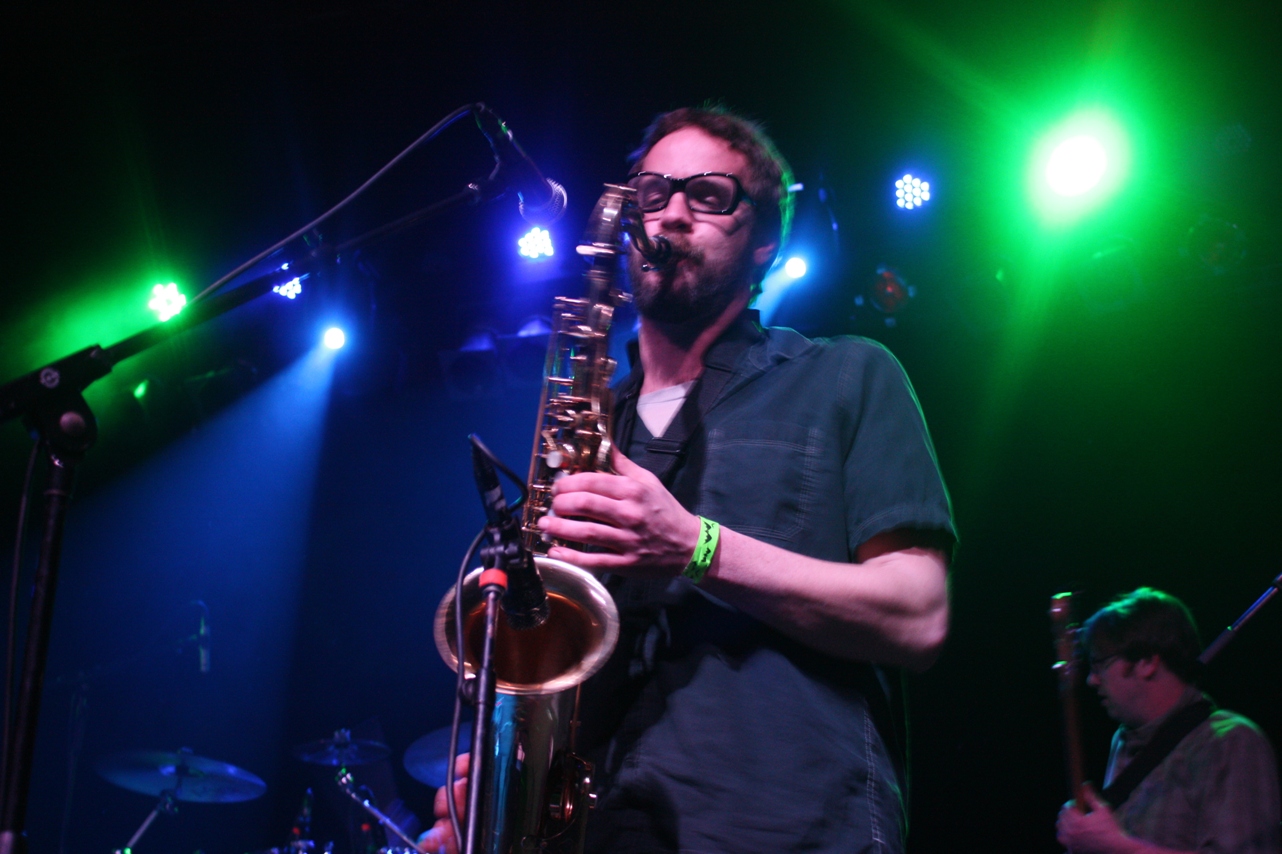 John Brown's Body plays a distinct type of dub reggae, with rich melodies, steady rhythms and driving vocals. They can get that really spaced out dub sound and quickly return to the warm, positive reggae vibes. As is most bands, anytime you add a horn section to the mix, awesomeness ensues, especially in a dub reggae band like JBB. The horns add a huge dimension to the band and fills out their sound nicely. The Aggie was pretty crowded and stayed like that for the entire show, which comes to no surprise as John Brown's Body is a solid draw and haven't been to Fort Collins in a few years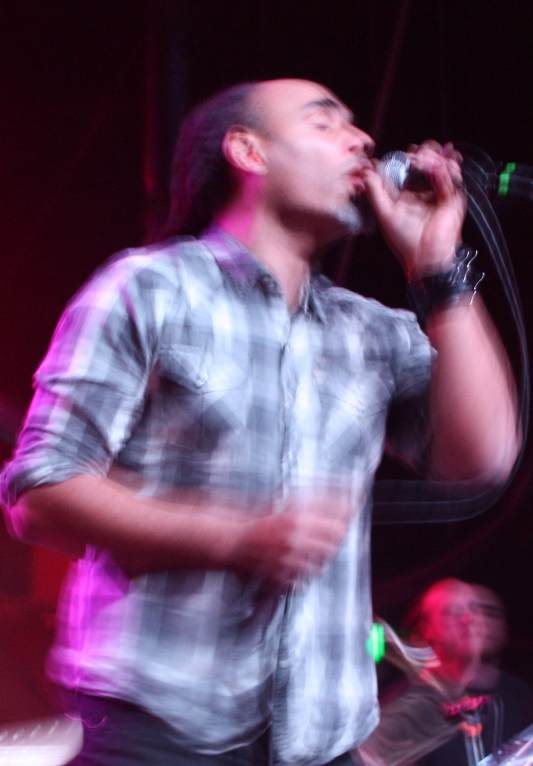 The band played with high energy throughout the show, I'm not as familiar with the group's material as long time fans are, but I recognized some of their newer material. The group has been around for a long time and definitely have evolved their sound throughout the years. They certainly play a progressive style of dub reggae music. The energy levels were kept up throughout the night as JBB played close to 1AM.
The guitarist Mike Keenan even sang on a couple tracks, which helped complement lead singer Elliot Martin and gave him a deserved break every now and then. The group played a great set, the crowd was in it the whole time, it was a great night for everyone involved
It is always a worthwhile endeavor checking out a show at the Aggie Theatre, especially during these winter months our options for going out are limited to the indoors only. John Brown's Body and Euforquestra both played great and started my weekend off perfectly. JBB recently released an album last September and Euforquestra continues to tour all around the front range. I highly recommend seeing both of these bands.