As I pulled off Interstate 80 and saw the sun shining through clear skies, glistening on the snow filled mountains I knew we were in for a treat with the 2nd Annual WinterWonderGrass Tahoe festival.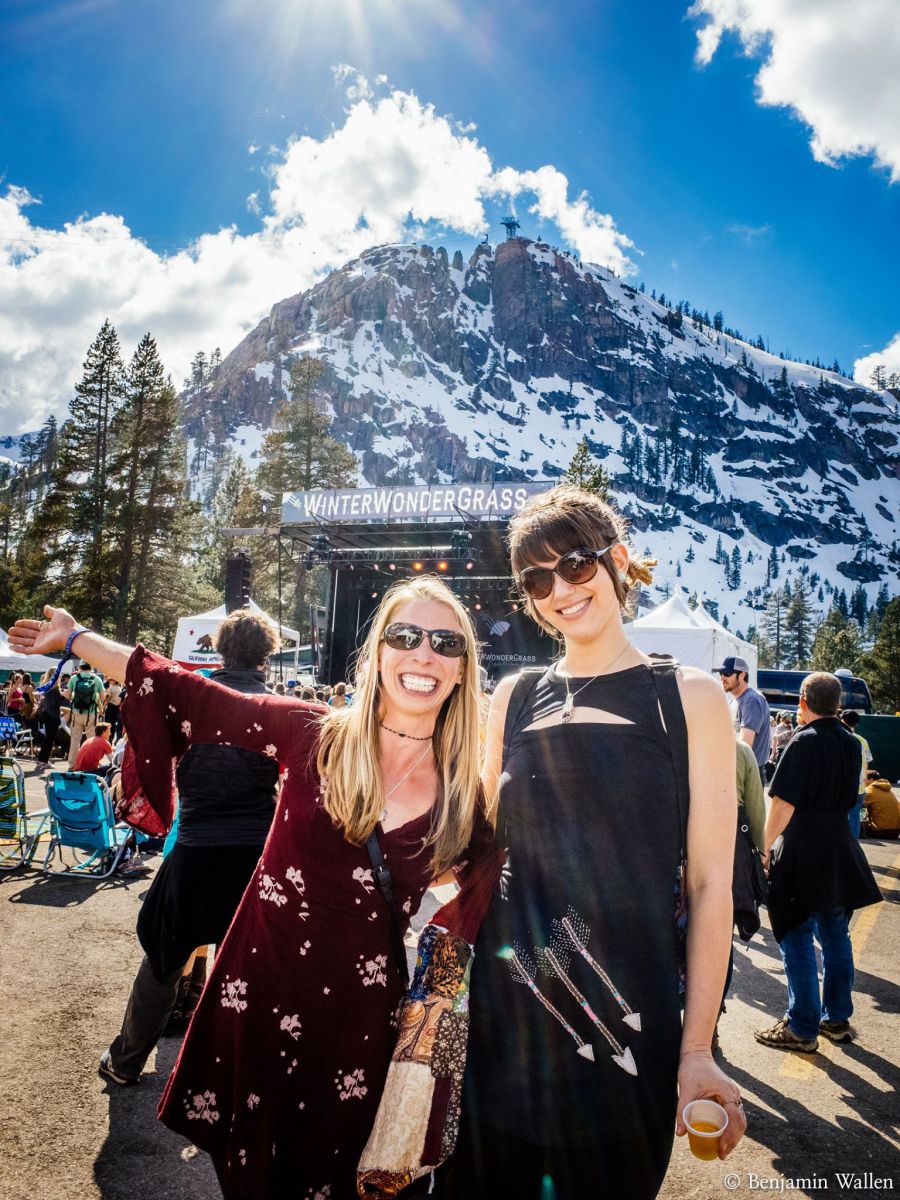 3 Day tickets to the festival provided you a Klean Canteen Pint Glass for all your drinking needs and the perfect way to reduce cup waste. Beer in general is a big part of this event, sponsors Sierra Nevada Brew Co. and Golden Road Brewing poured their best brews causing you to want to try a new brew each time you made it the bar. Guests from Stone Brewery from San Diego, 50/50 from Truckee, Lagunitas out of Petaluma, North Coast Brewing out of Fort Bragg, were just a few of the tasty beers being poured during the festival's complimentary tasting portion. Absolutely nothing beats tasting free beer while listening to great bands play just a few feet away on one of the bands smaller tent stages, a win win for beer loving festival goers.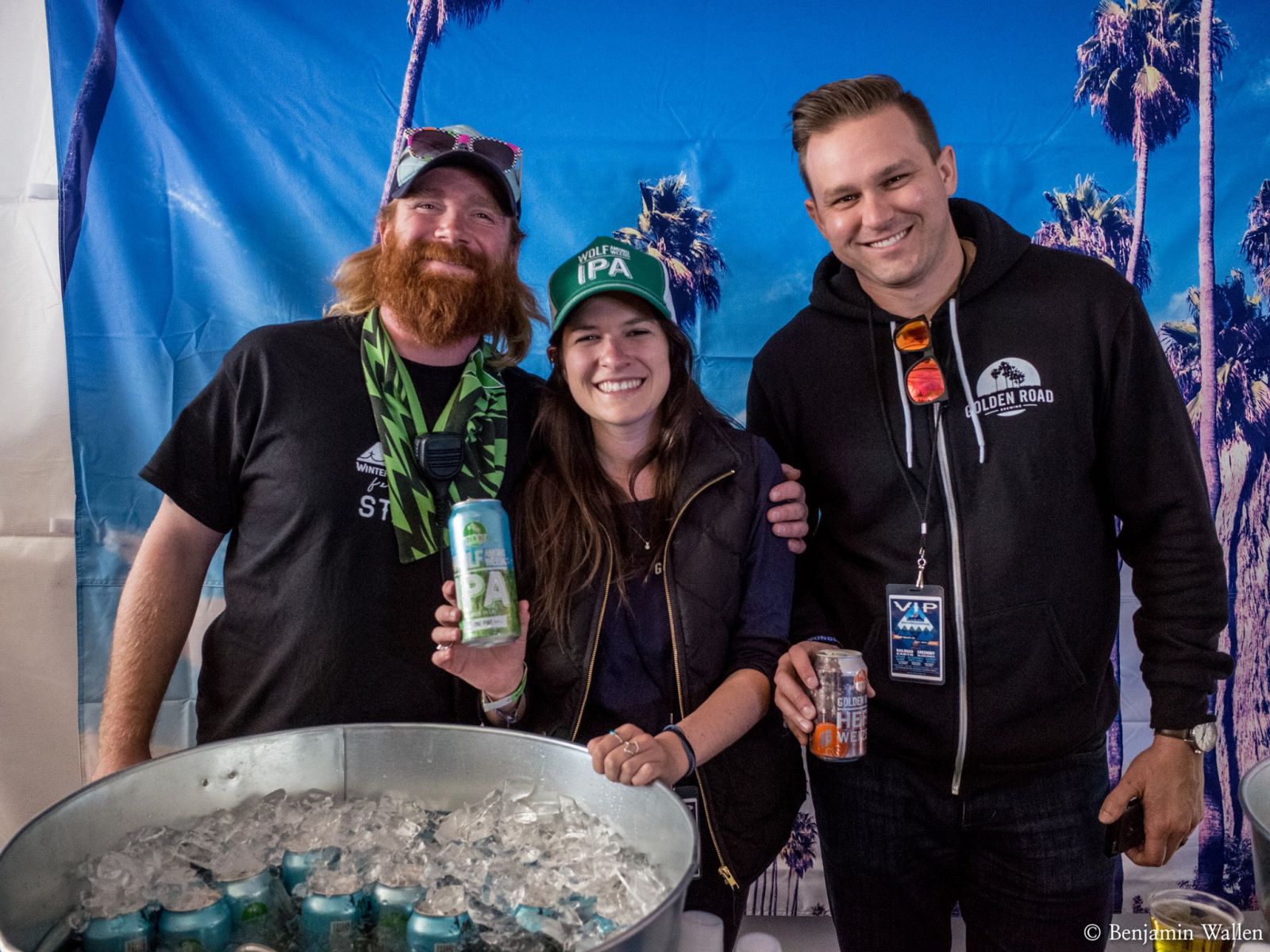 Each tasting tent held a smaller stage for talented musicians to play for the crowds in between the main stage acts. Friday began with Gipsy Moon, Paige Anderson, and Jay Cobb before the Lil Smokies started the main stage performances for the weekend. This format more or less was repeated every day, making the flow from main stage to smaller stages easy to traverse and kept the music playing non-stop something you typically can't find at large festivals..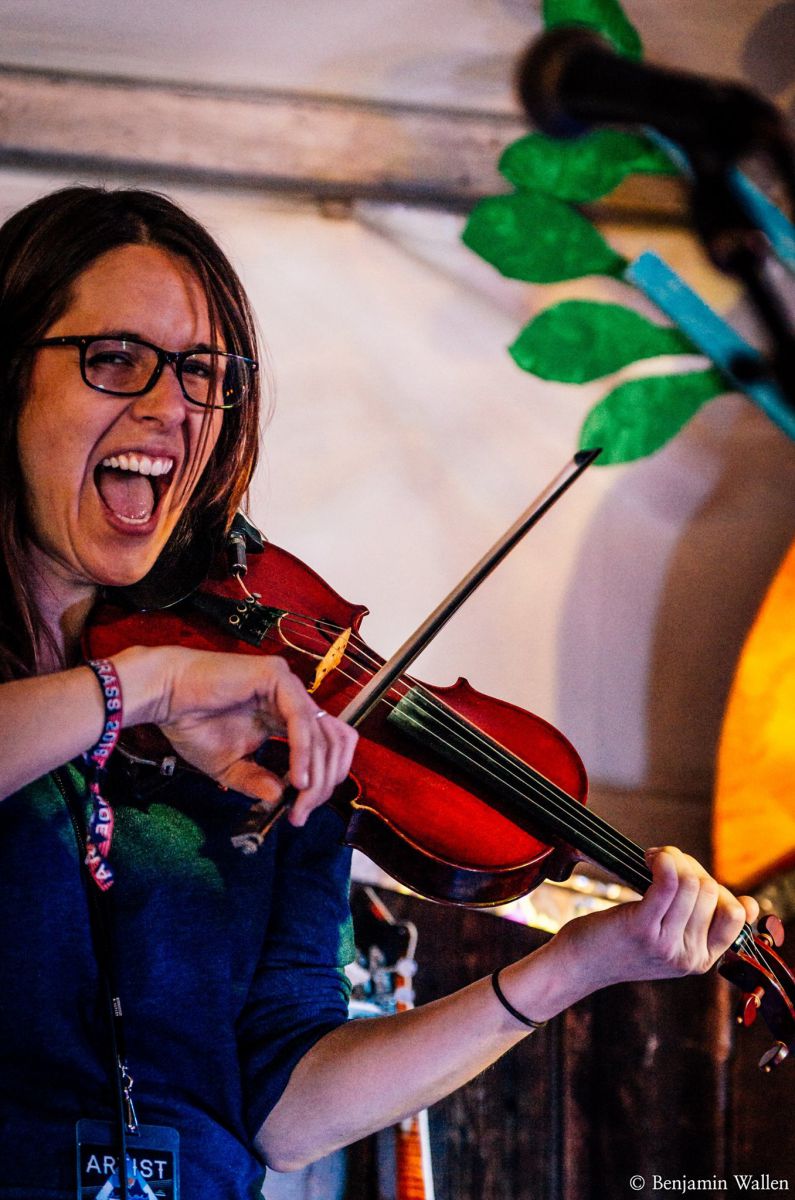 Highlights from Day 1 were the WWG All-Stars and Good Time Travelers. On the main stage the Lil Smokies from Montana warmed it up good for Scott Law and his collection of musicians, Cosmic Twang. He filled the stage with incredible talent and a variety of types of tunes. Next up the Trout Steak Revival, a previous winner of the Telluride Bluegrass Contest, had a beer tent packed and had the crowds moving wildly, they quickly became a finalist in my best of show category this year. As the sun began to set behind the mountain and the gloves went on, San Francisco's Brother's Comatose brought crowds from the warm tents immediately the energy of the festival set itself for a weekend to remember. No wonder why this growing band just recently sold out the Fillmore a few weeks prior, the liveliness these guys brought performing old favorites and tunes from their new album had crowds singing along and excited for headliners Greensky Bluegrass.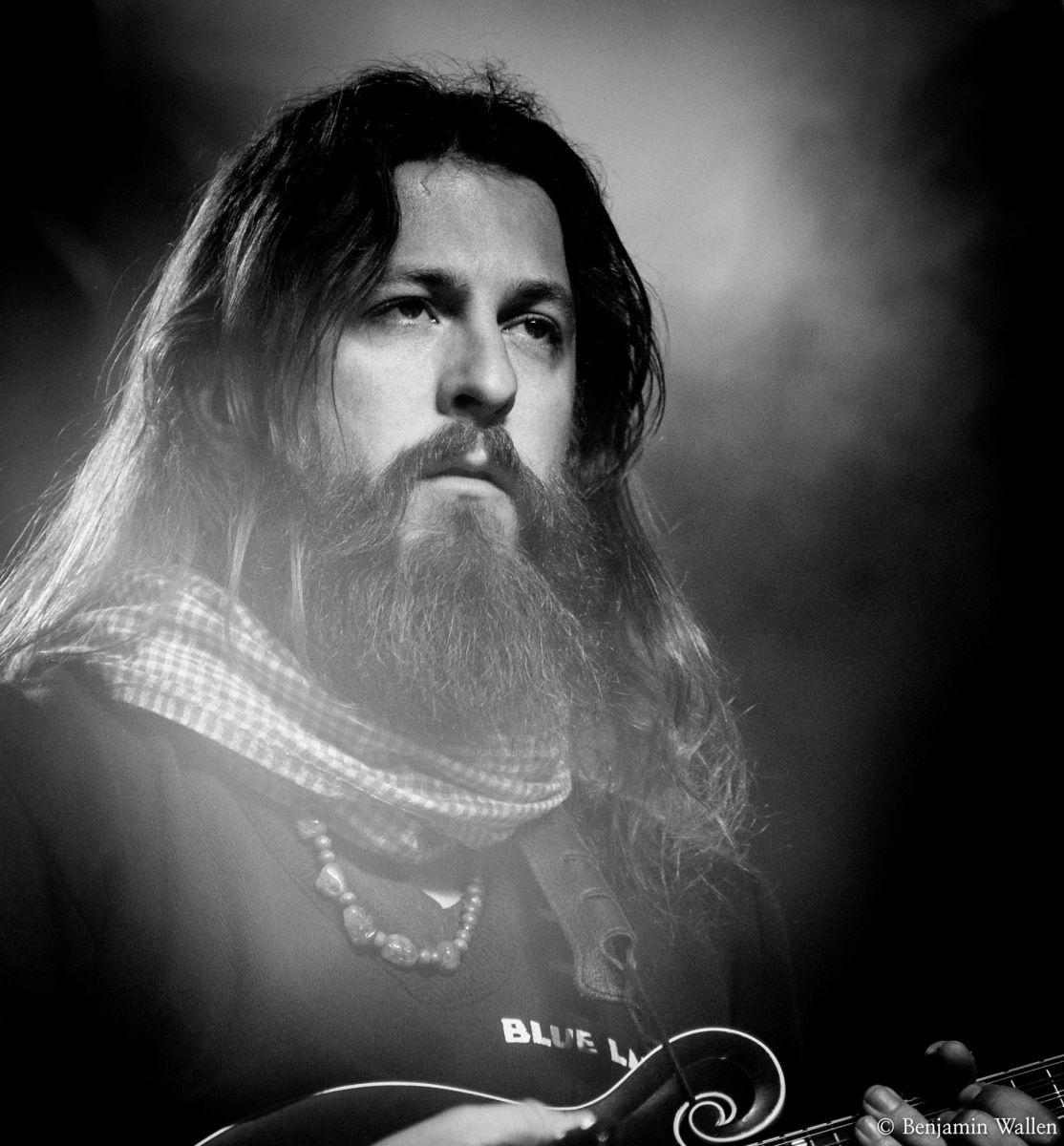 As Greensky's hit song "Windshield" began and crowds rushed to the main stage in cheers for another memorable performance, we all sang along to this smash hit until we quickly were confused that lead singer and mandolin player, Paul Hoffman's hair had suddenly gone grey, where was Dave's mustache… oh wait, all the band members looked a little off. Oh yes, it was still April's Fools Day, we were fooled, but happy when the band walked on stage to get the show going.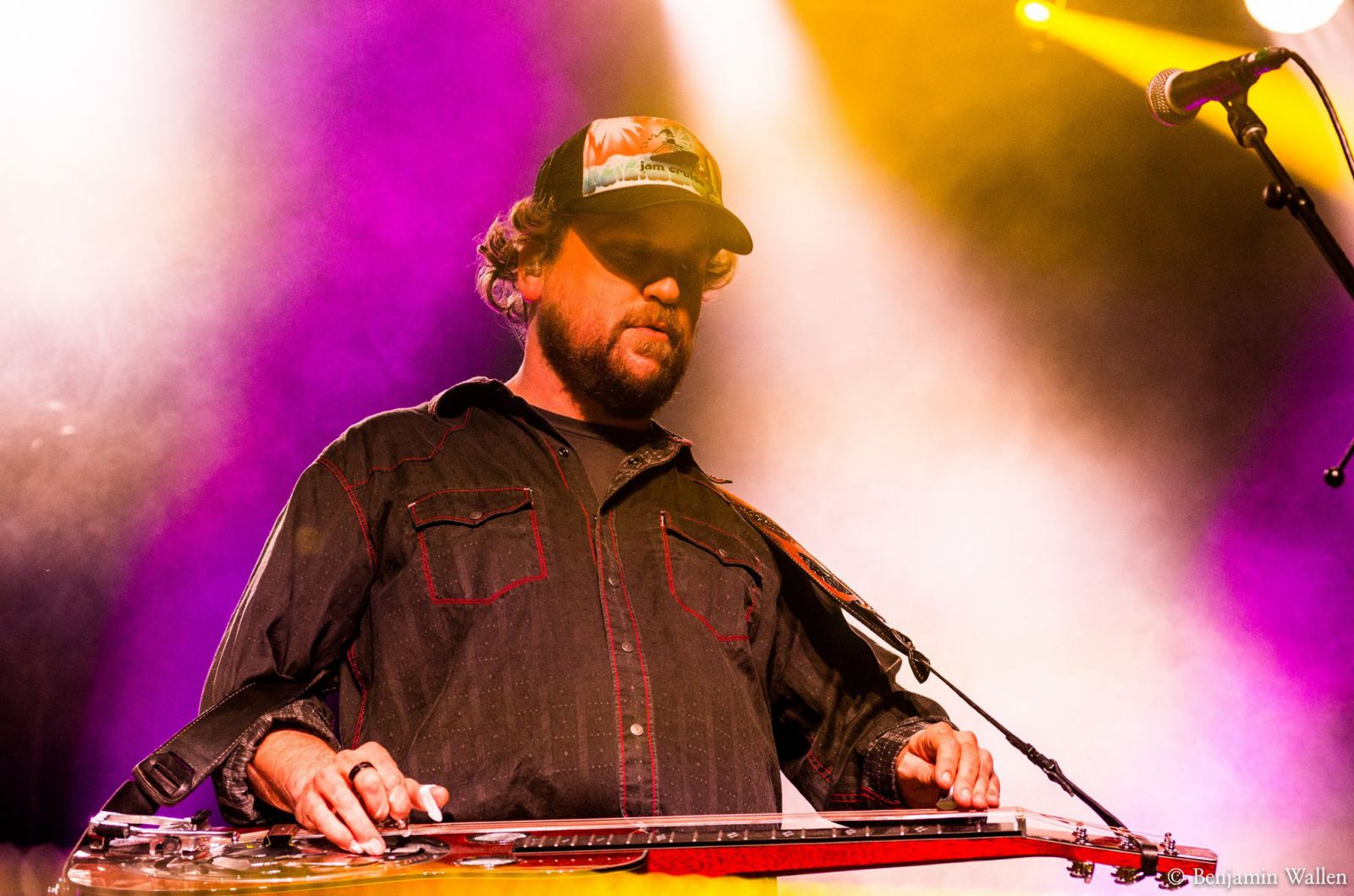 Greensky Bluegrass has been heading festivals more and more and there no question why. The energy and force to which they play is incredible. They are tight, clean, fast and furious fun. They kept their April Fools going by bringing special guests up with false names, and had the crowd convinced we were singing along to their last song, until they revealed they had several more songs up their sleeve. The show culminated with an encore some of us will never forget, especially in this interesting election time, as they ripped both the vocals and their instruments playing Black Sabbath's "War Pigs." What a first day it was.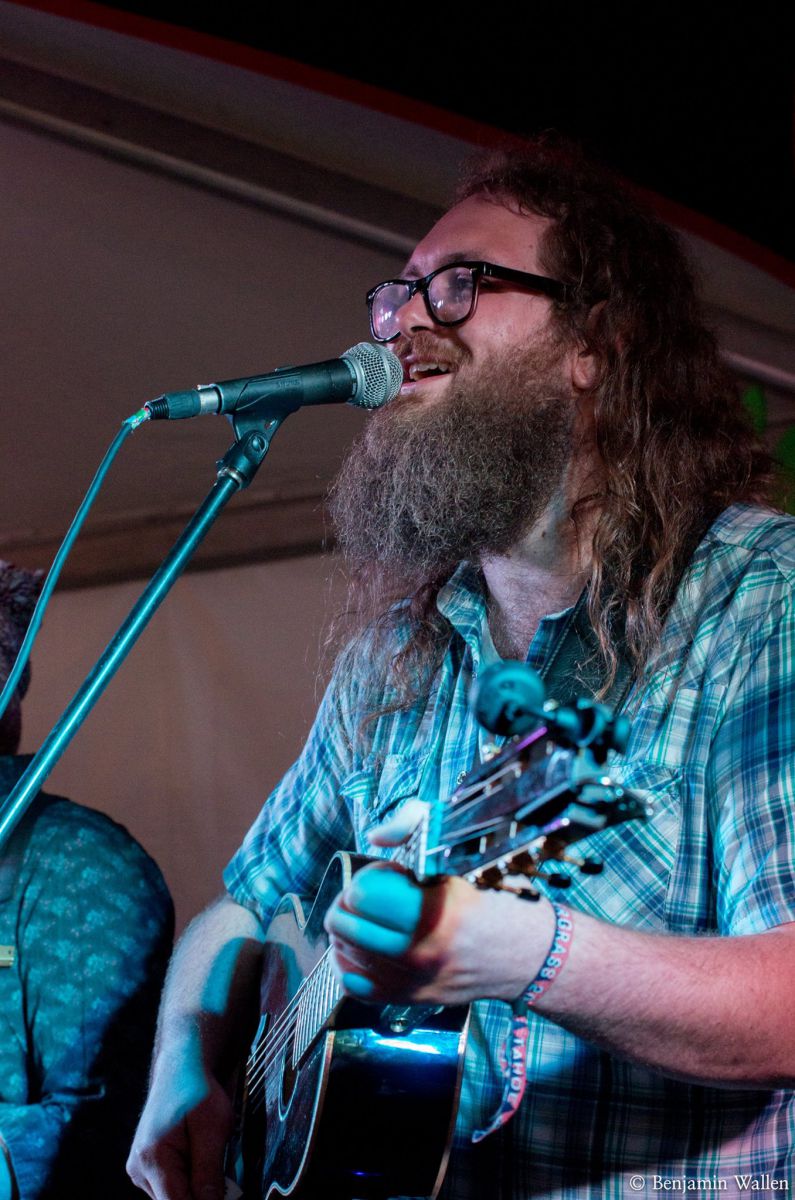 Although Saturday's sunny afternoon skies had our spirits high, we were all still drawn into the beer tents as Gipsy Moon, Good Time Travelers, and the Lil Smokies rocked the tent sessions. We were even blessed with the WWG All-Stars giving us a special performance on the new Soap Box stage. Up and coming band Mandolin Orange, opened the main stage with a roar, and became another finalist in my best of show category. WWG veterans, Dustbowl Revival traveling from LA sure did bring the dancing out on Saturday! As as their infamous horns played, they make it impossible not to dance. There is no question why this band has quickly become a California festival staple.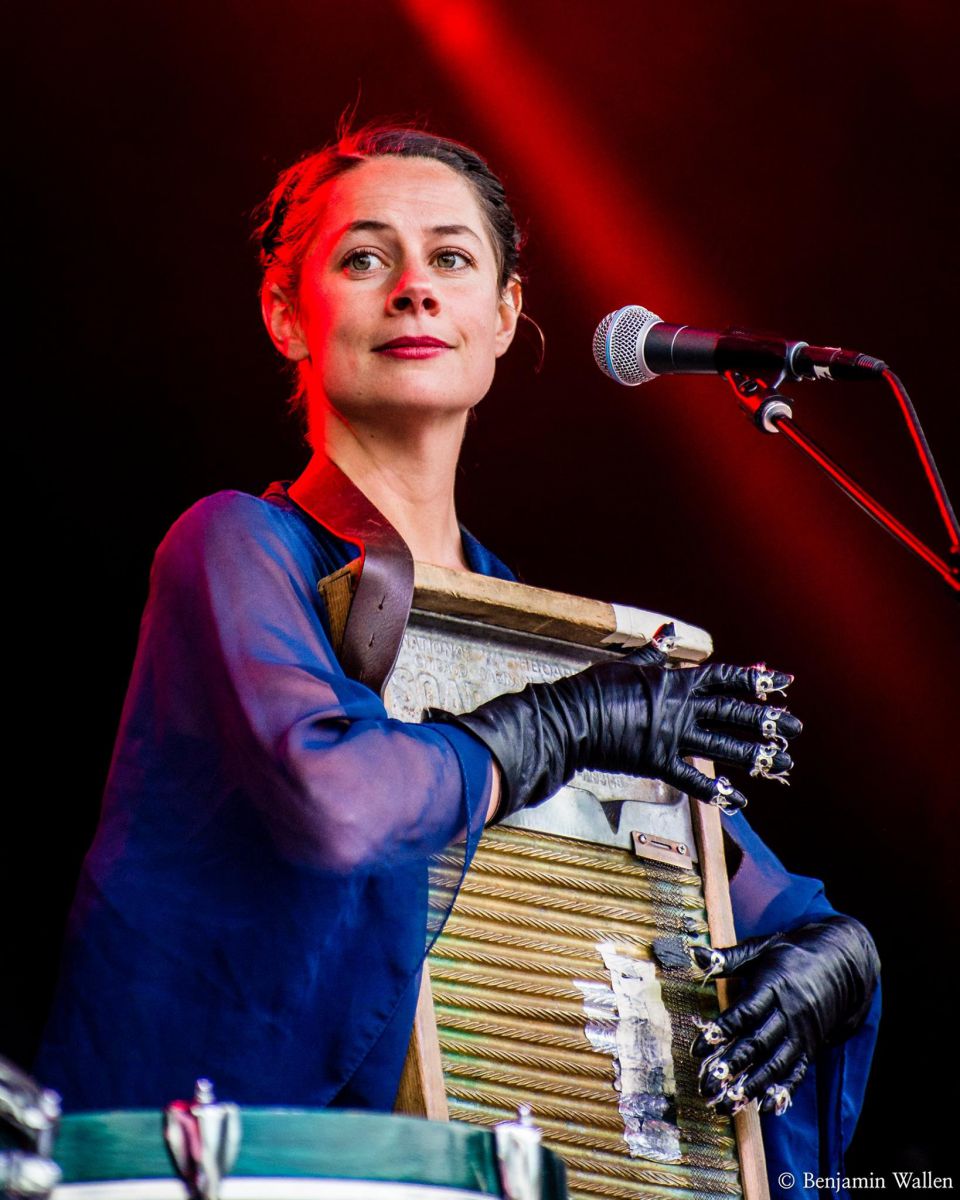 As the night chill began to roll in as did, it fit perfectly with the elegant and powerfully tender Elephant Revival. The talented instruments only make the unique voices of this group stand out even more, I woke up wanting to hear more which ironically is the way I feel every time I watch them perform. Closing out the night was festival favorite Railroad Earth, noodling us into the darkness of day 2. Although a mellower set than I have seen in other festivals, there was no denying their incredible talent shined through their ever so fast moving fingers, bringing the fun that they always do. We again got to see legendary Fiddle player Tim Carbone sit in as he did with many bands this year.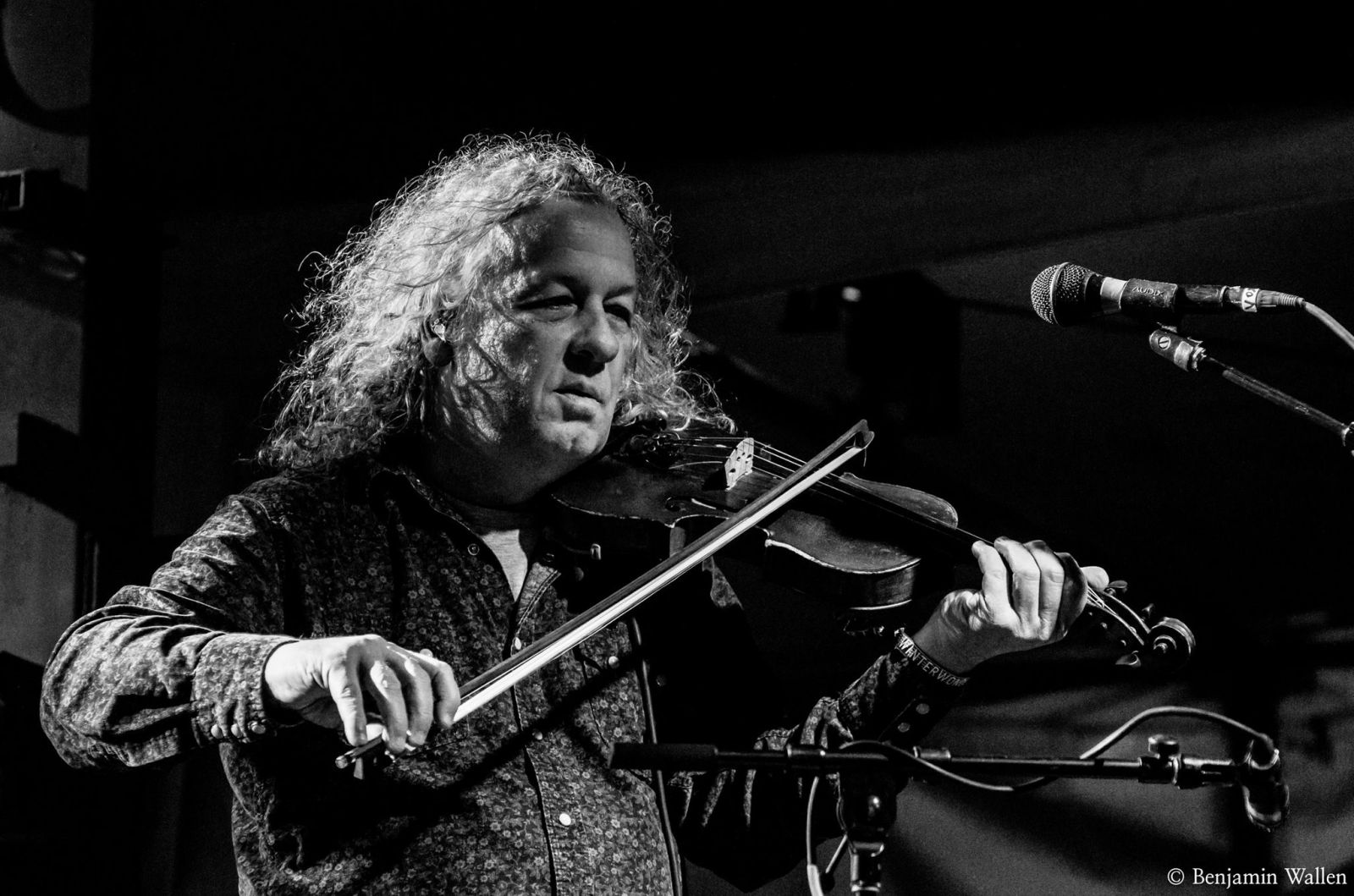 Sunday it felt only right to get a day on the slopes before the fun began. Sunny skies, light winds, and bluegrass piping through the speakers made for the perfect way to start day 3. We even boarded through a short set at the top of the mountain for the video crews of WinterGrass…Again, can it get any better?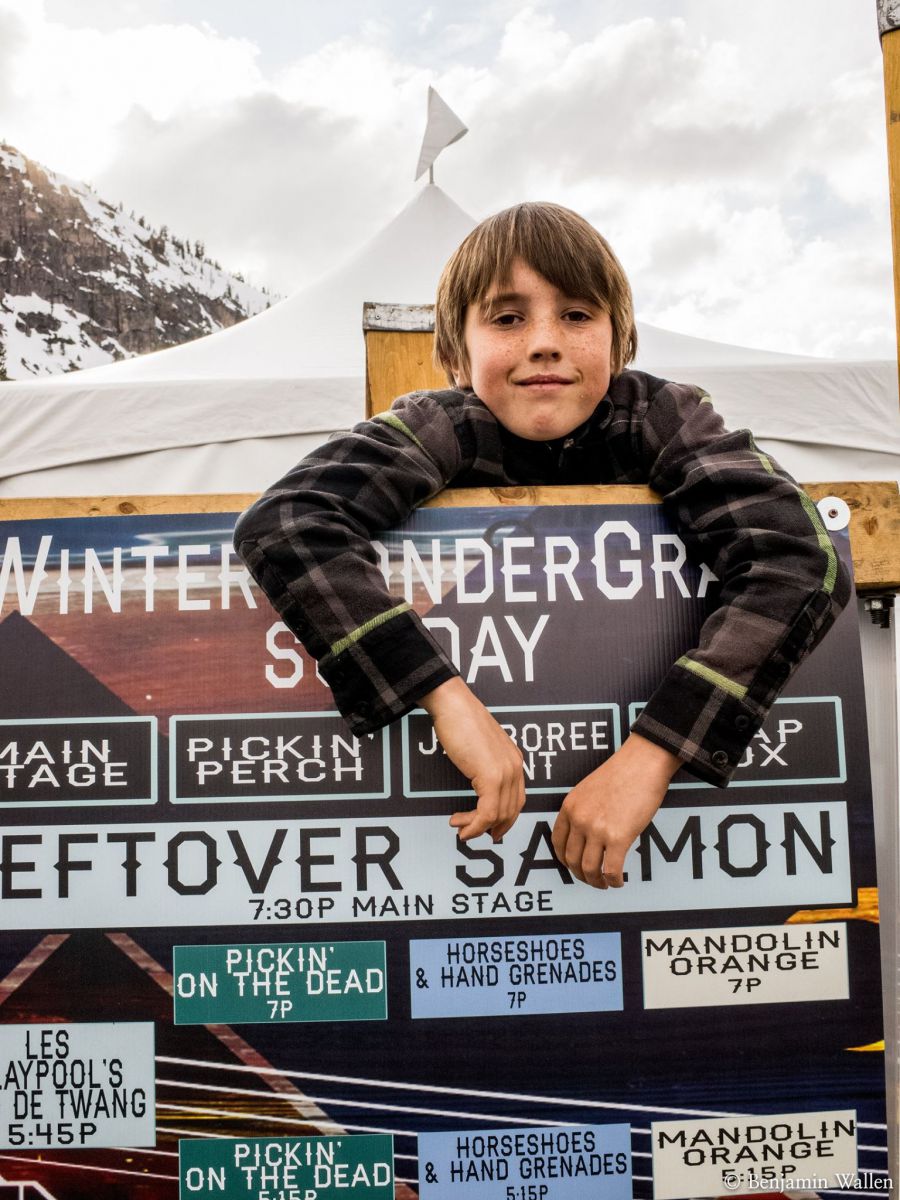 The day got even better when the Shook Twins took the stage. My second time seeing them and can already predict them to climb up the festival line-ups towards the top, as they did not disappoint. The "Pickin Perch" stage had smiles going all day as Pickin the Dead, played us a collection of Dead tunes all day long. The other small stage featured a new band for me, Horseshoes and Hand Grenade. After hearing from another fan they opened for Greensky Bluegrass I could see why and look forward to hearing them again. One of my new favorites Mandolin Orange continued to wow me between sets of the Travelin McCourys' and Les Claypool's Duo De Twang.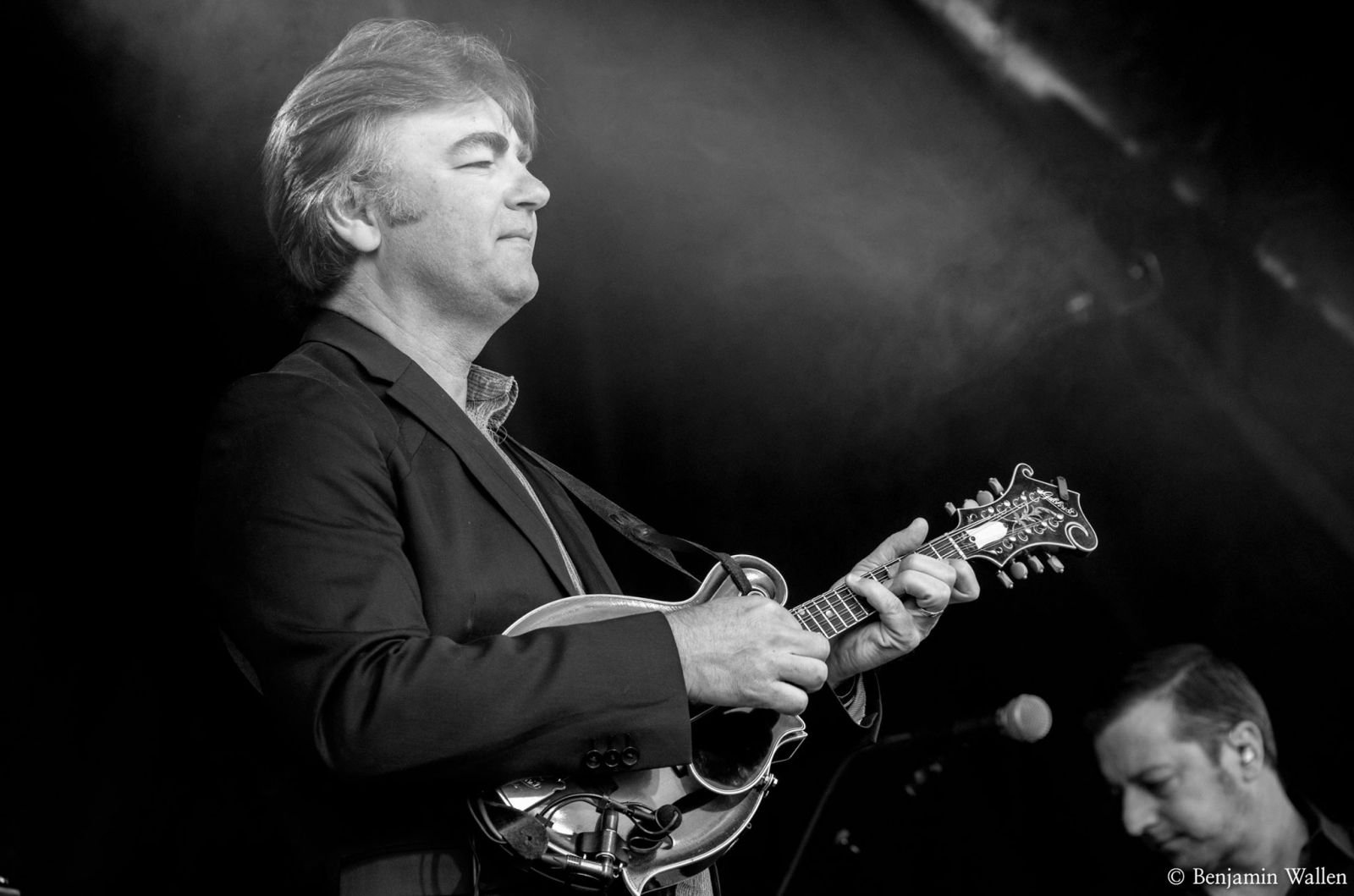 As longtime fan of Del McCoury, hearing the Tavelin McCourys' play is always such a treat. The traditional sound mixed with a bit of jam is just what I love best about the band. Tight would be a loose term for how well they play, razor sharp would be more accurate and their traditional bluegrass sound mixed with a bit of jam played through the mountains for a dynamic performance. Legendary bassist Les Claypool and Bryan Kehoe followed by bringing the stomping back in. Les to me, is an enigma and an incredible musician. His duo reminds me of roadhouse rock and roll with a thick stench of that good kind of Claypool-umph. Closing out the night in the most eclectic musical fashion was Leftover Salmon. The influence of the band is undeniable. They can go from bluegrass to Cajun to rock and back again in the blink of an eye and make it all sound so smooth. Drew Emmitt on mandolin is a pleasure to watch and will always be one of all-time favorite mandolin players.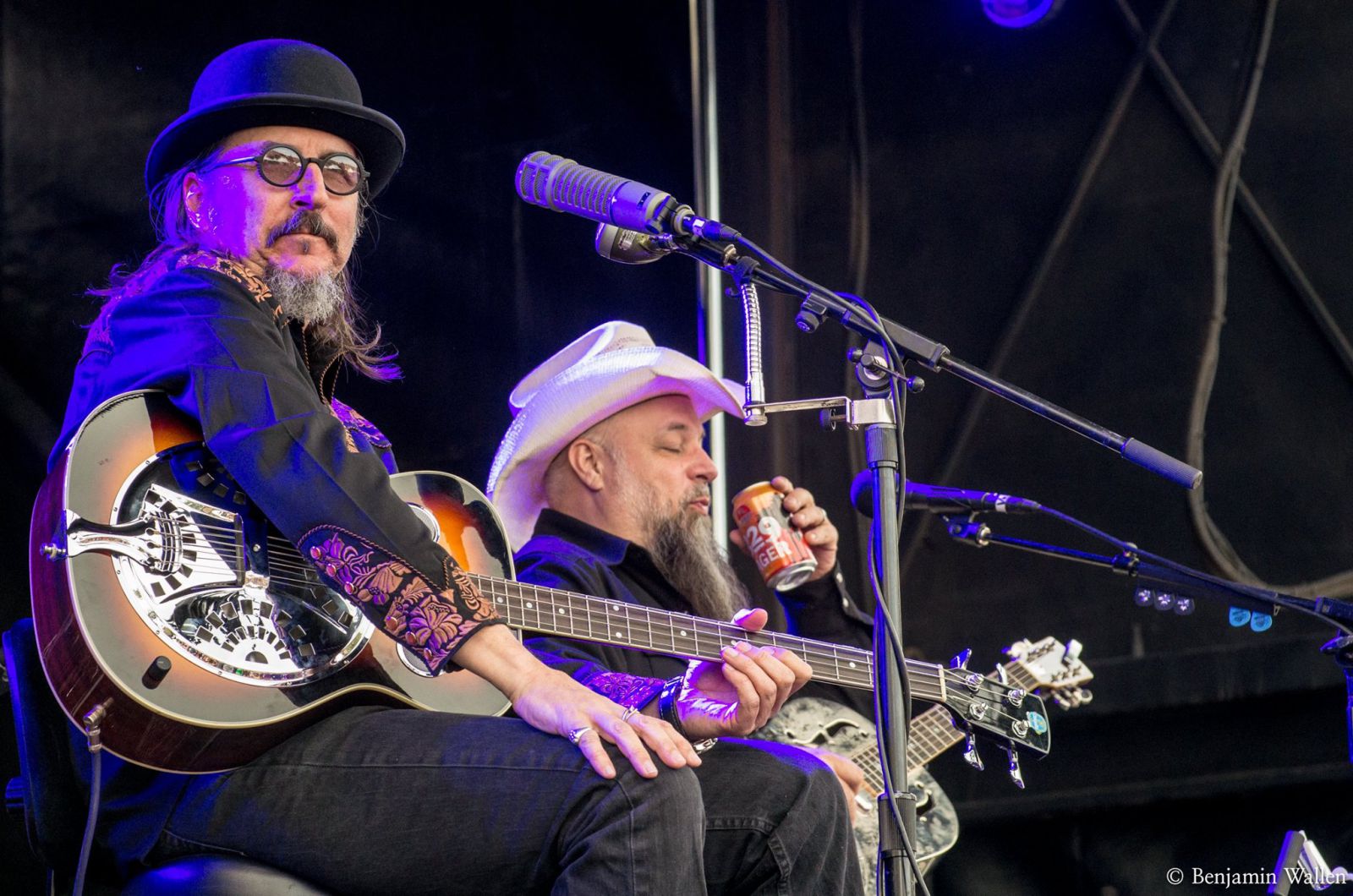 WinterWonderGrass Tahoe is an intimate festival in the best kind of way. The gorgeous mountain scenery and sunny skies only set the background for the feeling of togetherness and fun that was being had. From dancing children all around you to tasty beer warming you up, there is truly something for everyone. The staff not only executed the festival logistics perfectly, but their careful selection of great musicians is what will keep me coming back. If you get the chance to make it up the Sierras to Winter Wondergrass in Tahoe or even in Colorado, you will be in for a real tasty treat.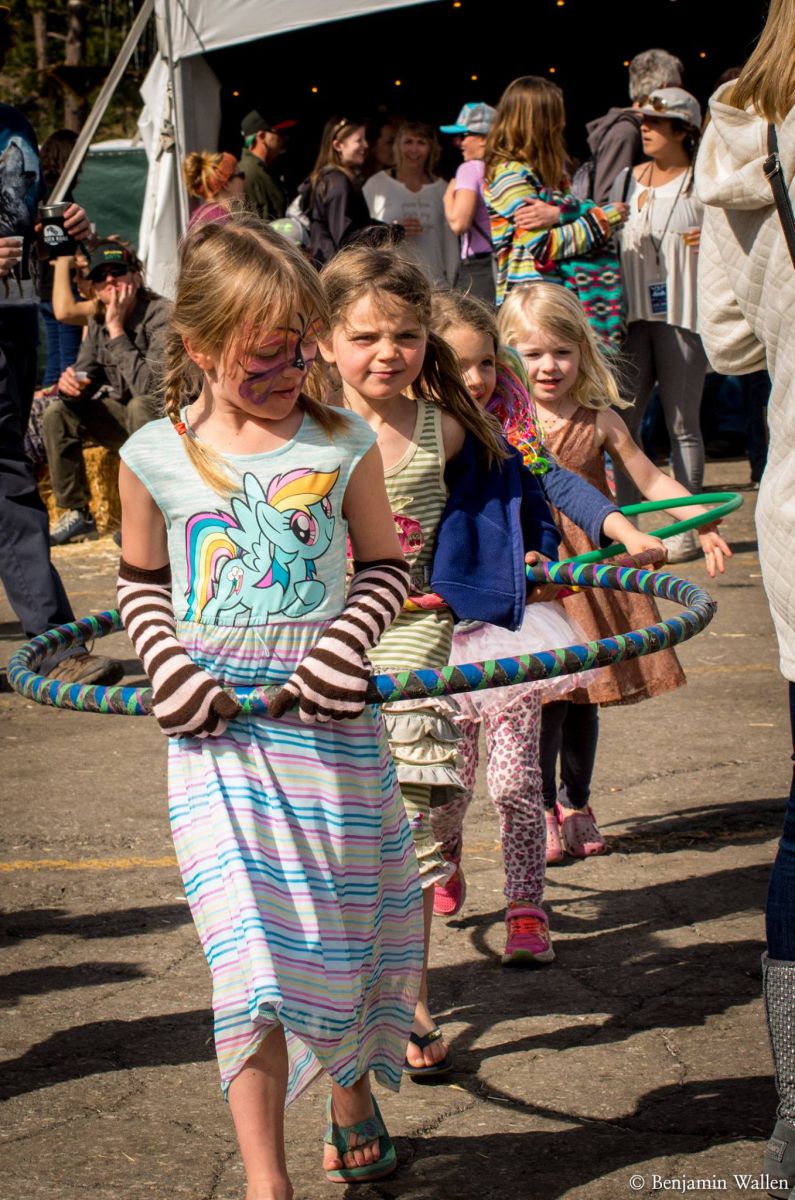 Check out more photos from WinterWonderGrass Tahoe.